With all the time spent during working hours trapped inside at a desk, why would you want to come home and lock yourself inside? 
Many of us wish our properties were more inviting and conducive to outdoor relaxation, gatherings or family dinners. A small slab of concrete outside the back door with a grim view of dried up grass is hardly something we look forward to viewing at the end of a hard day.
---
July 11, 2017
WARNING: This year is going to be a year of plant pest and diseases running rampant, as temperatures and moisture are ideal for breeding and spreading them.  Add to that the fact that the past mild winter also allowed for carry over of insect populations and diseases from the previous growing season.
Whether it is plants, shrubs, trees or sod – all of your landscape could be at risk for insect or disease infestations that could lead to costly consequences. Landscaping is an investment and regular maintenance is necessary to protect that investment.
---
June 21, 2017
Is cheaper really better? When it comes to the investment you make in the landscape around your home, the answer is NO. At DiSabatino Landscaping, our design consultants take pride in creating plans that fit your vision, lifestyle and investment level, but keep in mind that what seems to be cheaper upfront, can be costly in the long run.
For example, a river Birch is a beautiful native tree often incorporated into foundation plantings. It features bark that can range from salmon colored to shades of gray in maturity. It also features brilliant yellow fall color, and has a rapid growth rate when it gets abundant water. While quick growth may seem like a positive aspect at first, following are a few reasons you may reconsider:
---
June 6, 2017
Think of the numerous benefits to you and your family having all your outdoor workout and practice needs right outside your door. A personal Sports Court will encourage your children to put down that game console to get a little adrenaline flowing. Physical fitness is important and having the ability to hone your skills at basketball, tennis, volleyball or whatever your hobbies without having to travel to a gym, park or sports park is invaluable.
These courts are quick and easy to install – in many cases you and your athletes will be able to begin to practicing your skills with in one week!
---
May 23, 2017
Our professional landscape team created this gorgeous outdoor living space for the DuHadaway property in Wilmington, Delaware. They removed the old slate patio, installed a new one, cleaned out stagnant pond, layered rocks to create sides & waterfall (with special features – such as LED lighting) to keep water oxygenated & fresh, built stone bridge with recessed LED lighting, mulched, planted perennials & bushes, etc ..
That's what we are good at — reinventing dated and overgrown outdoor spaces.
---
May 9, 2017
Have you invested in a stained, stamped, stenciled, exposed aggregate or integrally colored concrete outdoor surface?
When properly maintained, these decorative concrete patios, walkways, and driveways can last for many years. They are easier to care for than the more traditional brick, blacktop or concrete surfaces. However, proper care will preserve the beauty and prolong the lifespan of your decorative concrete surfaces.
---
April 18, 2017
Now that the mild weather is back in town, Delaware Valley residents are starting to emerge from their homes to enjoy the outdoors. Lawns are starting to green up,  perennials are poking through those freshly mulched beds, shrubs and trees are budding – we are beginning to surmise our outdoor environment.
Many of us wish our backyards were more inviting and conducive to on-the-fly gatherings or family dinners. As we survey the rutted bare spots created by poorly designed outdoor furniture scattered haphazardly on the lawn or ancient patios cracked to pieces, we begin to realize it doesn't have to be that way.
---
April 4, 2017
A Warm Winter cuts both ways.  While this past winter was good on our energy bills, it was a bit confusing to dormant trees and shrubs. Washington D.C. saw the earliest bloom ever of its famous cherry blossom trees. It was 10 days ahead of the earliest peak bloom in recorded history: March 15, 1990.
Now that the warm mild winter is behind us, excitement is in the air for the arriving spring season.  Mild winters often trick Cherry trees, bulbs and other plants to bloom early only to be quickly knocked down by March snows and/or ice storms. This can cause damage to many prized evergreens.
[Read More]
---
March 21, 2017
Sure, it felt like spring a few weeks back. However, this week has abruptly returned us to the realities of winter. As I scrape that last bit of snow off the driveway, I am not fooled. I know that spring is truly just around the corner and that soon I will be spending my time outside doing a little preventative landscape maintenance.
---
February 21, 2017
We thought this instructional video on 'Best Watering' practices for your shrubs and greenery would get you in the mood for the growing season. So please watch and pass on if you enjoy.
---
February 7, 2017
DiSabatino Landscaping has been providing outstanding landscaping services, beautiful outdoor living space designs and installations for the last 20 years. We are a local family-owned Delaware business and are excited to be in the running for the 'Best of Delaware 2017' for Landscaper. We humbly request you consider casting your vote for us.
several local causes, charities and events. We have a full portfolio of our aesthetically pleasing hardscapes, fire pits, pools, outdoor kitchens, patios, walkways, driveways, walls and water features.
Here Are 5 Reasons to 'Vote DiSabatino Landscaping'
---
January 24, 2017
Most of us would not think winter as an optimal time to install a fire pit, however   CST or EP Henry Segmental Fire Pit Kits can be easily installed on a crushed compact base any time of the year. Similarly, a custom designed fire pit can be installed when temperatures are above freezing.
The benefits of fire pits are many –they make the outdoors a year round gathering spot. The winter night sky is a beautiful thing and being able to gaze at the vibrant stars by the warmth of a roaring fire is perhaps the biggest benefit.[Read More]
---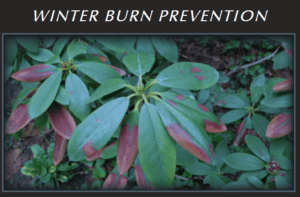 January 10, 2017
Delaware winters often treat us to harsh conditions that can be just as hard on our landscaping as it is on our skin.  Winter winds, freezing temperatures and sun can severely damage trees and shrubs. Cold temperatures can dehydrate and desiccate evergreen foliage, damage bark, injure branches, flower buds and roots.
The winter hazards for trees and shrubs are many; snow, ice, sunscald, salt used for deicing, and increased animal damage due to increased food shortages. That is why it is wise to take precautions in order to save your landscaping and avoid costly losses of trees and shrubs.[Read More]
---
December 20, 2016
Ponds, water fountains, waterfalls and other water features should be properly winterized in order to protect and prevent freezing pipes and cracking foundations during the winter. As a homeowner, you invest a great deal of money on these ambient features. Protect your and investment by properly winterizing your pond today.
Every homeowner has a unique landscape that requires an individualized approach. Your method will depend on the exact features of your pond or pool. If you have a very intricate pond eco-system, you should consult an expert for specialized winterization methods. Otherwise, the following steps will help ensure your water is property winterize[Read More]
---
December 6, 2016
The cold season has arrived and winter weather is on the horizon. You've spent a lot of money making your landscape beautiful. Now, be sure to protect that investment by making sure your property is ready for winter.
Is Your Landscape Ready for Winter?
The cold temperatures, drying winds and snow cover of winter can all cause all kinds of problems to your landscape. Plants can get windburned or suffer broken branches from heavy snow loads, while patios and driveways may sustain damage from plows or corrosive deicing products. Replacing lost plantings is costly and time-consuming. Save yourself the time and trouble by winterizing your property now.[Read More]
---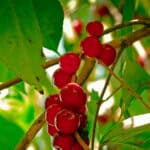 November 15, 2016
Trees and shrubs suffer major stress during the dormant season of freezing temperatures, heavy snow, strong winds and ice storms. Believe it or not, during this time, water loss is the most common threat to plantings. The frozen ground doesn't allow plants to draw up essential water, resulting in leaves being forced to sacrifice their stored moisture.[Read More]
---
November 2, 2016
Outdoor living is one of the most popular trends in home design. Many homeowners are extending the square footage with an inviting outdoor escape. And the options to choose from are endless. These hardscaped and landscaped combinations of Beautiful Backyardpatios, water features, outdoor kitchens, fire places and fire pits provide a perfect ambience the perfect environment for embracing nature and enjoying the outdoors. [Read More]
---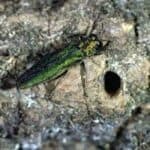 October 18, 2016
Emerald Ash Borer (E.A.B.) has been confirmed in Delaware, spreading its range of threat to our neighborhoods and communities. [Read More]