Time to Start Planning For Fall Plantings
August 8, 2017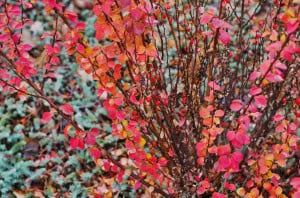 The soaring temperatures of summer mixed with plenty of humidity make the idea of fall foliage and plantings seem a long way off.  Yet, there are those that prefer the bold strokes of red, yellow and purple that autumn brings. For them, now is the time to start planning for the fall season.
Planting for multiple seasons cannot only make your landscaping a year round hit, it serves as important food sources for wildlife populations, such as hummingbirds, insects, butterflies and bee colonies.  Depending on the temperatures, these populations can peak in the fall and greatly enjoy the later flowers of fall asters, salvia, and helenium .
Gardens that peak in the fall often can withstand dry conditions and create an oasis in your yard that looks good even in the worst weather. Shortening days and crisp nights  can create perfect conditions for jewel like fall blooms such as Colchicum bulbs (a.k.a. autumn crocus), Leadwort, Smoke Tree, Fothergilla.
Consider multi-season plants that look good year round, such as 'Moonlight' Climbing Hydrangea that has clusters of white flowers in the summer, silvery, bluish green leaves that turn yellow in the fall and reddish brown stems that add color to a winter landscape.
Crapemyrtles can add a variety of color from spring into fall and come in tree or shrub form, so they are very versatile for many landscaping purposes. Click here to see some fall color suggestions from 'The Old Farmer's Almanac'.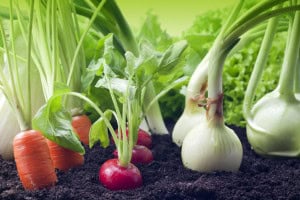 Another idea to consider is extending your vegetable garden into the fall season by planting root vegetables such as carrots, onions, potatoes and beets. Lettuces, spinach, and garlic are hardy cool weather vegetables that also thrive in the autumn weather.
Early fall is also the optimal time to break up or transplant vegetation that is outgrowing its space.  Plants such as hostas, yuccas, irises, rose of Sharon, shrubs and smaller trees. Identify now the plantings that you would like to move and prepare the new location according to best practices.
If you need some help, DiSabatino Landscaping can help reach your landscape goal of having a beautiful outdoor display year round. Get in touch  302-764-0480.
Related Articles