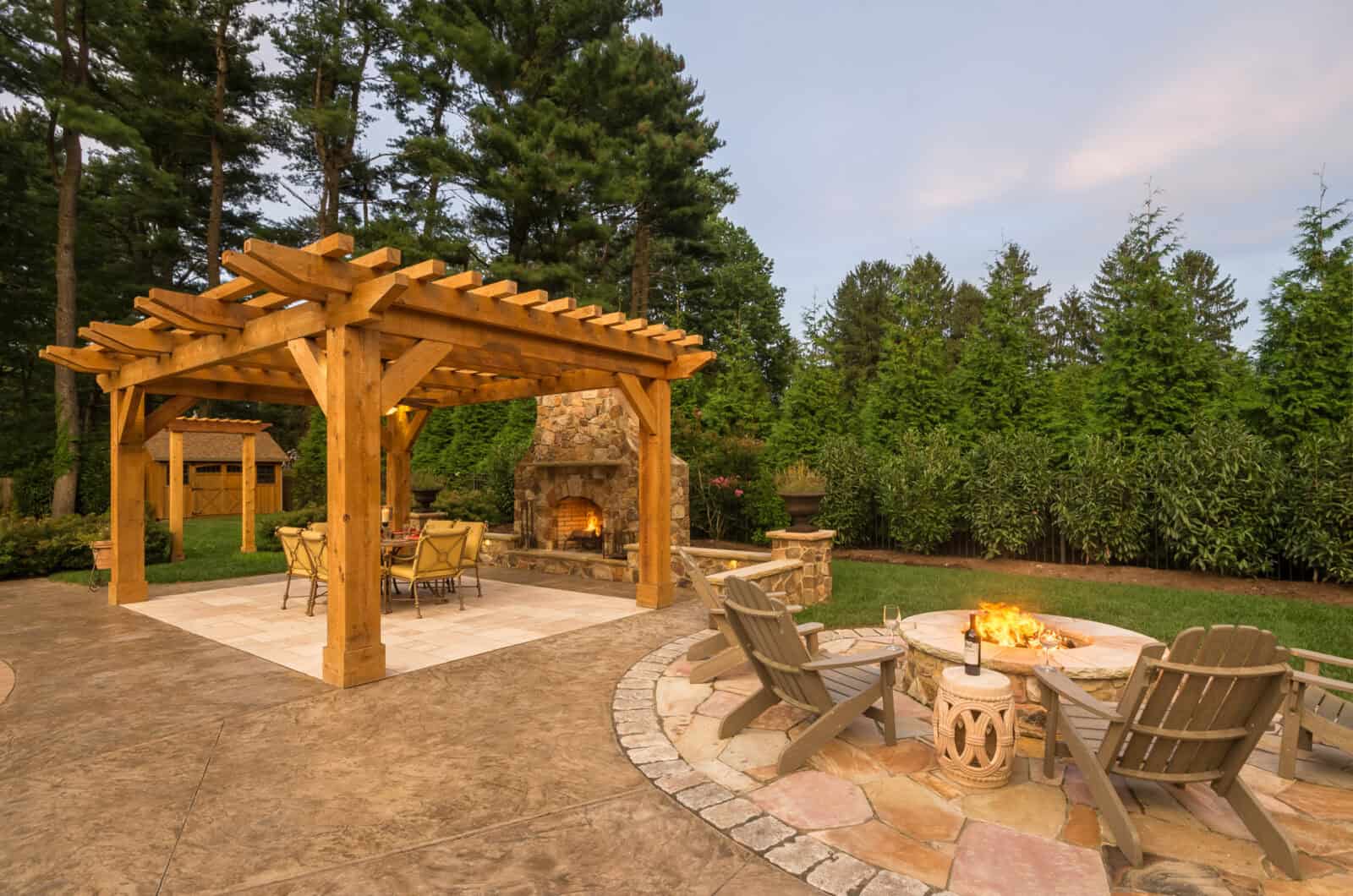 Is Decorative Stamped Concrete the Right Solution for Your Outdoor Living Area?
July 21, 2020
If you are considering adding a walkway, driveway or patio to your outdoor area, decorative stamped concrete might be a good solution. It can resemble higher end materials, such as brick or paver stones and even weathered lumber, at a fraction of the cost.
That is why we thought we would bring it to your attention. A stamped concrete patio or driveway gives homeowners many benefits over other traditional materials, such as pavers or bricks. See a list of benefits to opting for a stamped or decorative concrete installation.
5 Benefits of Stamped or Decorative Concrete:
1) Quick & Easy Installation
Perhaps one of the biggest advantages of concrete is the ease of installation. Decorative stamped concrete requires a lot less manual labor than a brick or paver installation. Installing stamped concrete is faster than setting natural stone or pavers.
2) Variety of Options
Decorative Concrete is an old concept that has benefited from new install techniques in the past couple of decades.  Options range from brushed finish (typical sidewalks) and exposed aggregate (tiny pebbles) to stamped concrete with synthetic designs printed onto them.
Thanks to the ease of installation and the technological advances in manipulating concrete to mimic a variety of materials. The possibilities are limitless.
3) Durability & Low Maintenance
Stamped concrete can last for decades without a ton of maintenance. Unlike pavers or natural stone that need ongoing maintenance to keeping the joints filled with sand and preventing weeds from growing between them.
Although stamped concrete looks like the real deal, it only needs resealed every other year to keep it from chipping or cracking. Sealing also helps to preserve the color. Other than resealing, just sweep it to keep it free from debris and dirt.
4) Safety Factor
Concrete holds up extremely well and remains level avoiding tripping hazards or awkwardly placed furnishings. It is slip resistant when treated with a non-skid additive.
5) Ease of Customization
The ease of installing stamped concrete makes it simple to mold it to your preferences and shapes. Concrete has wide berth of coloring options to match the exterior of a home, existing hardscaping or landscaping.
Stamped concrete is customizable when it comes to color, textures and patterns. It can replicate stone, slate, flagstone, marble, bricks, pavers and even weathered lumber.
At the end of the day, your patio must fit your family's needs.  That is a bit easier to do with stamped concrete. Poured concrete works beautifully when creating curves and other unique designs that fit nicely into existing landscaping.
If you are considering a stamped concrete or decorative concrete installation, talk with one of our landscaped design specialist at DiSabatino Landscaping. We can quickly and expertly install a stamped concrete walkway, patio or driveway that will enhance your outdoor living area for years to come.
---
SOME RELATED ARTICLES:
---
---
302-764-0408 | DiSabatinoInc.com
---
The Landscape Experts
DiSabatino Landscaping is Delaware's #1 Hardscape and Landscape Specialist. Give us a call today! 302-764-0408
Related Articles