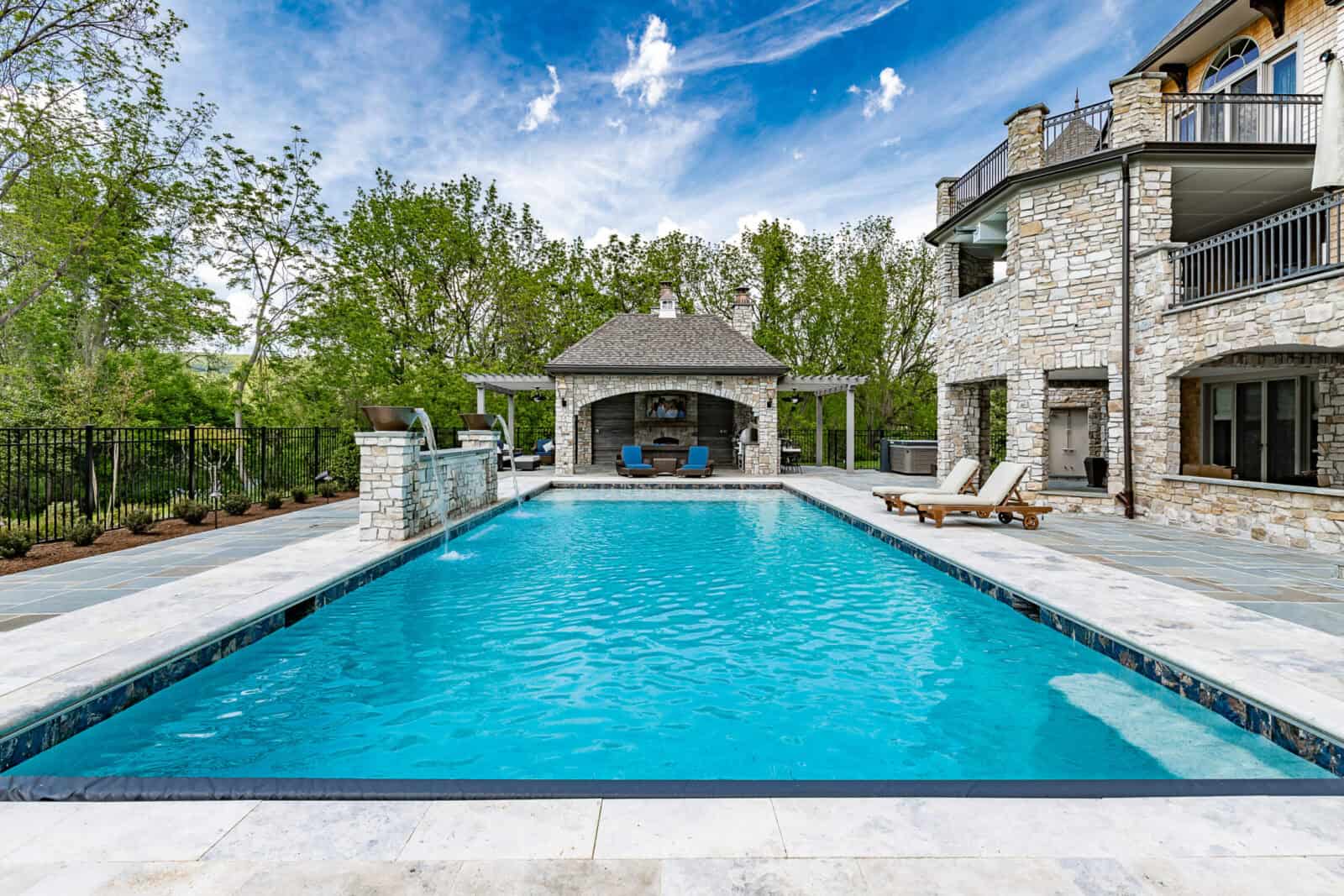 Time to Take the Plunge! Home Is Where the Pool Is
March 25, 2022
Enjoy every moment of the summer without leaving your backyard. Start planning a custom pool now and you could be creating lasting memories without the hassle of packing bags and battling traffic all summer long.
No other exterior design element can impact your home's value – and your quality of life – as much as a pool. Whether you are looking for a private backyard oasis or an expansive entertaining space, your pool designer will create an environment that's unique to your lifestyle.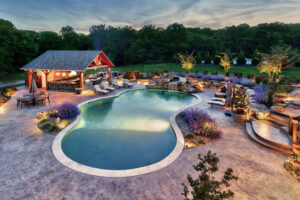 Endless Possibilities
Are you an entertainer? Build a freeform lagoon surrounded by waterfalls and boulders that brings the feel of the tropics into your backyard. Do you prefer clean lines? A classic rectangular pool is ideal for swimming laps or playing with kids.
The beauty of a custom pool is that it's built to fulfill your needs. Whether you want to relax with a small, private hideaway or entertain friends and family with an elaborate backyard resort, a pool designer will meet your wishes. Countless options and customized features ensure your pool will reflect your personality and enhance the beauty of your home.
Build Within a Budget
Consider how much you're willing to spend. Professional pool companies are well equipped to work within a budget, ensuring your needs are met without breaking the bank. Most pool designers will suggest variations to allow for phasing, creating a multi-layered plan that makes room for potential features. This allows you to enjoy your pool now and add enhancements in the future.
Highlight Your Home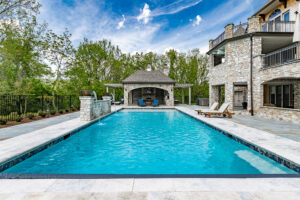 While the pool will be the focal point of your outdoor living space, it should be supported with equally stunning surroundings. From vibrant trees to wispy plants and colorful flowers, the right landscaping will help create the perfect ambiance. Further enhance your outdoor living space with stone patio terraces, fire pits, fireplaces or pergolas. Keep the party going well into the night by strategically placing LED lighting and surround sound systems that you can easily control from your smartphone.
The right pool professional will design your custom pool so that it fits seamlessly into your backyard. Additional features such as outdoor kitchens, fireplaces and artistic lighting can be added to enhance your space.
Choose Wisely
The most important decision you can make when building a pool is picking the right firm. An experienced firm will listen to your ideas and make suggestions to develop a concept that will best showcase your home.
Use a pool expert with extensive experience building custom pools. Review their portfolio to give you an idea of their strengths and spark ideas for your own backyard. The right firm will schedule an initial consultation, evaluate your landscape, and come up with a custom design that incorporates your vision and exceeds your expectations. They will also be able to back their work with a strong warranty.
When building your dream pool, trust the Delaware Valley's premier pool and landscape design firm. DiSabatino Landscaping has been designing, building and maintaining distinctive outdoor living spaces for more than 20 years. By combining artistic vision and superior craftsmanship with quality installation, DiSabatino Landscaping helps clients realize the full potential of their landscape. To learn more and view recent projects, visit DiSabatinoInc.com or give them a call at 610-361-0595 in PA or 302-764-0408 in DE to set up a design consultation.
Related Articles