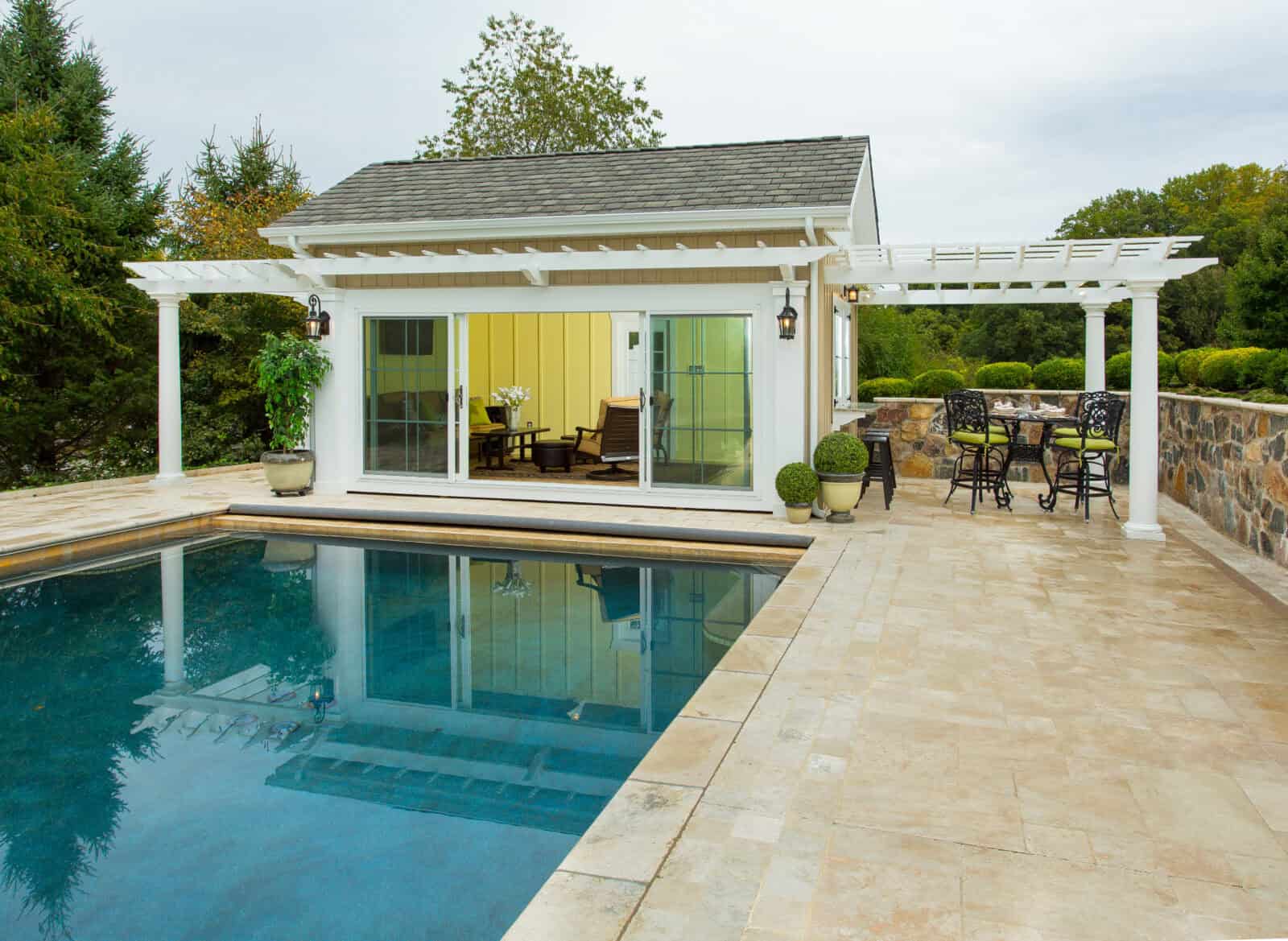 Why You Need a Pool House 
June 9, 2022
The Surprisingly Versatile Ways to Use One
Custom pool houses have become increasingly popular additions to backyard retreats over the past few years. Designed to accent large or small water features, pool houses can be tailored to fit the style, size and scope of every homeowner's project.
Pool homes aren't just places to lounge around. They help extend our Northeast area's outdoor entertaining season with extra space you can use year-round.
The following ideas are ways you can customize your new pool house:
Outdoor Kitchen and Eating Area – a pool house lets you add a protected outdoor cooking and dining area. You can use it regardless of the weather, and it can act as a backup kitchen when prepping for big parties.
Spa Retreat – build a relaxing oasis next to the soothing sounds of water. Adding daybeds, an outdoor fireplace and low lighting will take your pool house to zen in no time flat.
Guest House – if you frequently have out-of-town guests and family visiting, a guest house would be an ideal way to add an extra bedroom. A guest area offers privacy, relaxation and independence for both you and your visitors.
Game Area – does your family like playing billiards, ping pong or arcade games? If you're a competitive crew, an outdoor game space would make a great addition of an epic entertainment center!
Art and Writing Studio – if you're looking for a spot to get inspired, what's more creative than a pool home? Let your imagination run wild with an area all your own. Natural lighting, water inspiration and the privacy of your own backyard will both stimulate and encourage the creative process.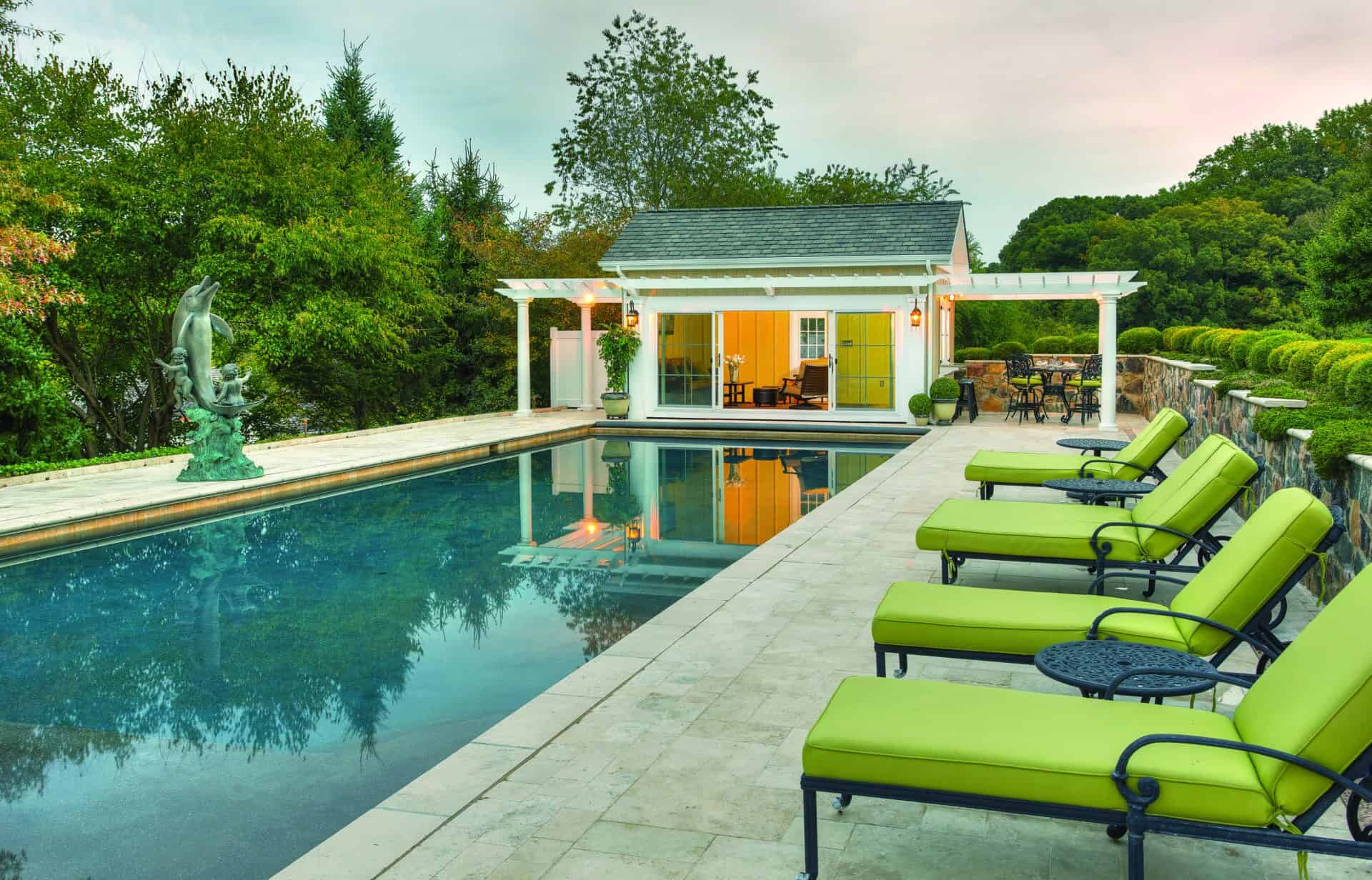 Related Articles