Tag: <span>patio maintenance</span>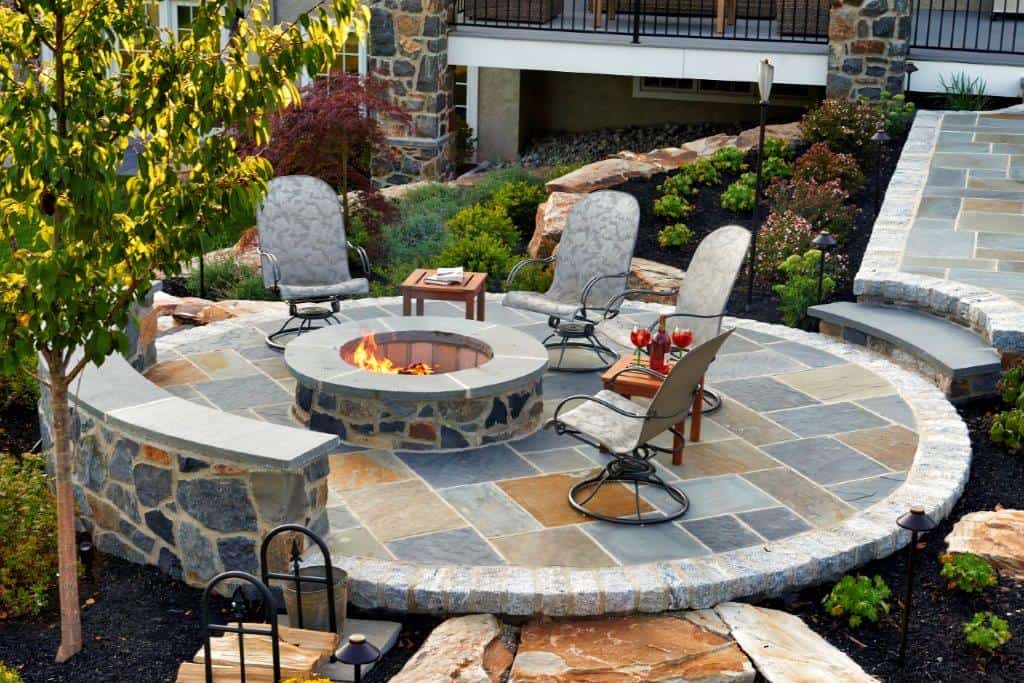 February 11, 2020
Punxsutawney Phil has predicted an early spring, which means it is time to get busy preparing your patio for spring. Don't miss enjoying the first warm days by dining al fresco because you are late to the party!
CHECK OUT THREE WAYS TO PREPARE YOUR PATIO PATIO FOR SPRING:
1 ) Check patio for any signs of damage from ice: Winter is rough on your hardscaping. When water seeps into cracks or crevices and freezes, it can cause cracks or worse! Early spring is the time to assess any damage done from freeze/thaw cycle.
Not only do cracks or chipped areas on concrete unsightly, they could get worse if not repaired. The solution to repairing these surfaces vary. Check out this Quickrete® Guide on Repairing Concrete.

2) Remove algae or mildew: The process of ridding a patio of mildew and algae will depend on the severity of the stains. Start with a stiff broom to sweep off as much debris as possible. While using a power washer is less caustic, it often does not work on stubborn stains.
Using bleach or vinegar is effective, but it could damage the lawn and landscaping. Baking soda is more natural and gentler solution – try mixing ½ cup baking soda to one gallon of water and 1/8 cup of liquid dish detergent first. Spray it on the patio surface, let it sit for 30 minutes, then scrub and rinse.
If your patio is in the shade a good part of the day, consider pruning or removing some trees to allow more sunlight to reach your patio.
3) Apply a sealant: Your patio should be sealed every 3-5 years, at minimum. Sealants prolong the life of your patio.
Sealers provide a tough, water-resistant finish that is protects your patio from exposure to water, common acids, alkalies, petroleum, solvents, oils, greases, and salts. Call a professional hardscape specialist to have sealer applied.
302-764-0408 | DiSabatinoInc.com
---
---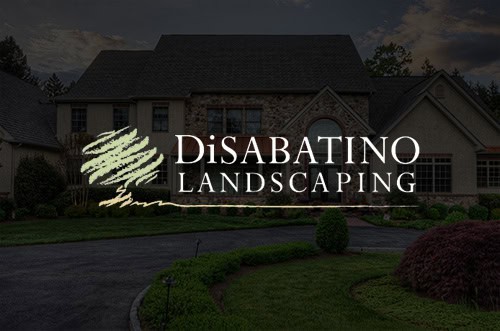 The Landscape Experts
DiSabatino Landscaping is Delaware's #1 Hardscape and Landscape Specialist. Give us a call today! 302-764-0408
Generally concrete is low maintenance, but here are a few things you can do to keep your hardscaping looking its best. At least once a year, you should scrub down surfaces with a mild bleach cleanser. We don't recommend power washing because it can cause permanent damage and can void your warranty.
Any moss, mold, mildew or algae stains can be removed with a solution like 'Wet & Forget'. Never use metal shovels or tools to remove snow or ice. If you're using a snow blower, make sure you use rubber blades. Never use deicers of any kind. They can cause permanent damage from pitting to cracking.
Quality hardscaping and masonry will include a durable sealer, but staining can occur from rusting metal, flower pots, grease from grills, food and drink or oil and gas. Keep gutters, down spots and drains clear because water can cause sediment and erosion voiding your warranty.
So as you can see hardscaping and masonry don't require a lot of maintenance. Just a little bit of effort keeps it looking good for a long time.
---


DiSabatino Landscaping is Delaware's #1 Hardscape and Landscape Specialist. We can design an outdoor living environment that will add quality to your life and value to your home. Give us a call today! 302-764-0480