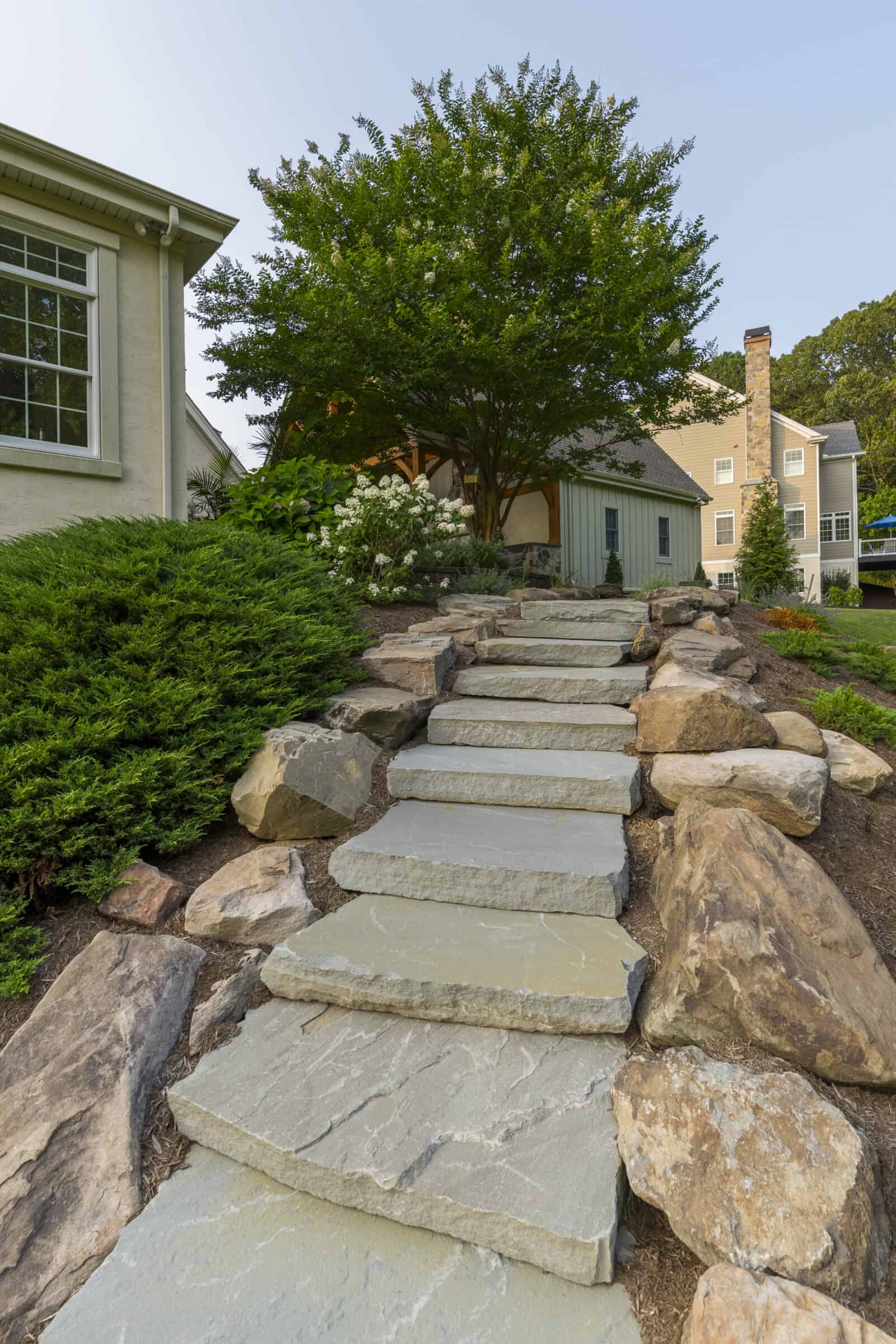 Tips for Restoring Walkways and Walls
October 14, 2022
Flagstone walkways, patios and steps often withstand the elements longer than wood or composite PVC, but they still require care and maintenance. Over the years, repeated freezing and thawing in the Northeast can cause mortar to crack. These hairline cracks are easy to fix, but when they are left unattended for long periods of time, they can cause issues down the road.
If you have moved into a new home with crumbling stonework, left your stone repairs alone or inherited a problem from a previous owner, it may be time for a professional restoration.
Before you begin, there are a few things to consider that will make the project run more smoothly:
Evaluate Your Home
This is the ideal time to reassess the rest of your property. Do the walkways need to be widened? Would you like a bigger front porch? To increase curb appeal, consider changing your driveway from asphalt to stone. Or you might add a retaining wall. Consider working with a designer to see all the possibilities for your home.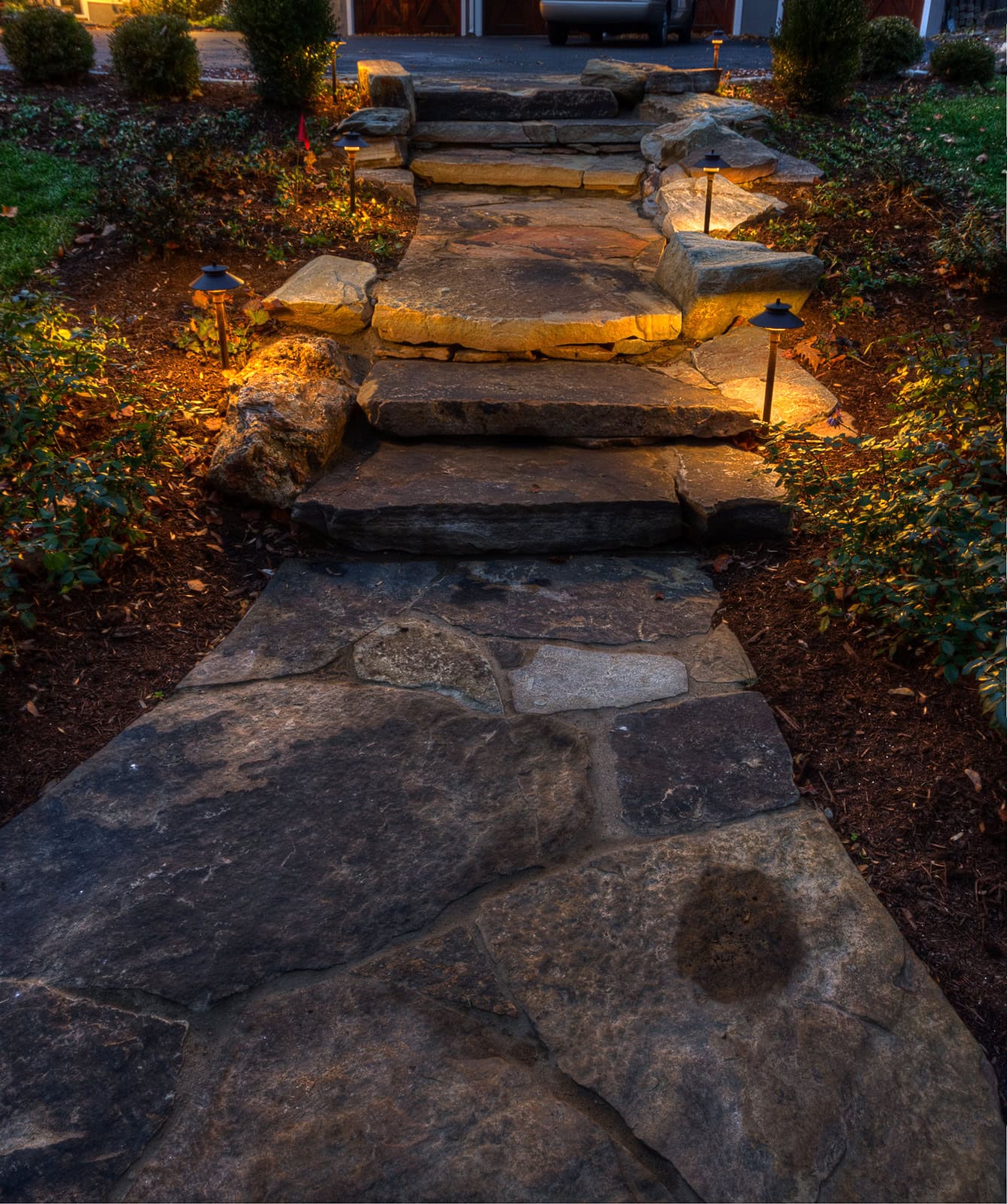 Do the Research
Obtain estimates from professional stone masonry firms with solid reputations. Stonework is an artisan's profession that requires years of experience. Make sure the firm you choose has a portfolio of prior work and an experienced stonemason on their team. It will save you from costly repairs and headaches down the road. 
Consider New Developments
Landscape design has recently experienced several new innovations and advancements in the field. These processes can streamline installation and new materials can decrease costs in certain areas. For example, stamped concrete is a relatively new, less expensive option that can be customized for any area of your backyard.
Explore Different Styles
Stone comes in a wide variety of colors, shapes and sizes. While slate flagstone is one of the most popular options; travertine, quartzite and limestone are also frequently used. You could also consider different cuts of flagstone, such as thin, patio grade or tumbled. Stone can also be accentuated with other materials, including brick walls, PVC posts or granite tops. And the colors to choose from are endless.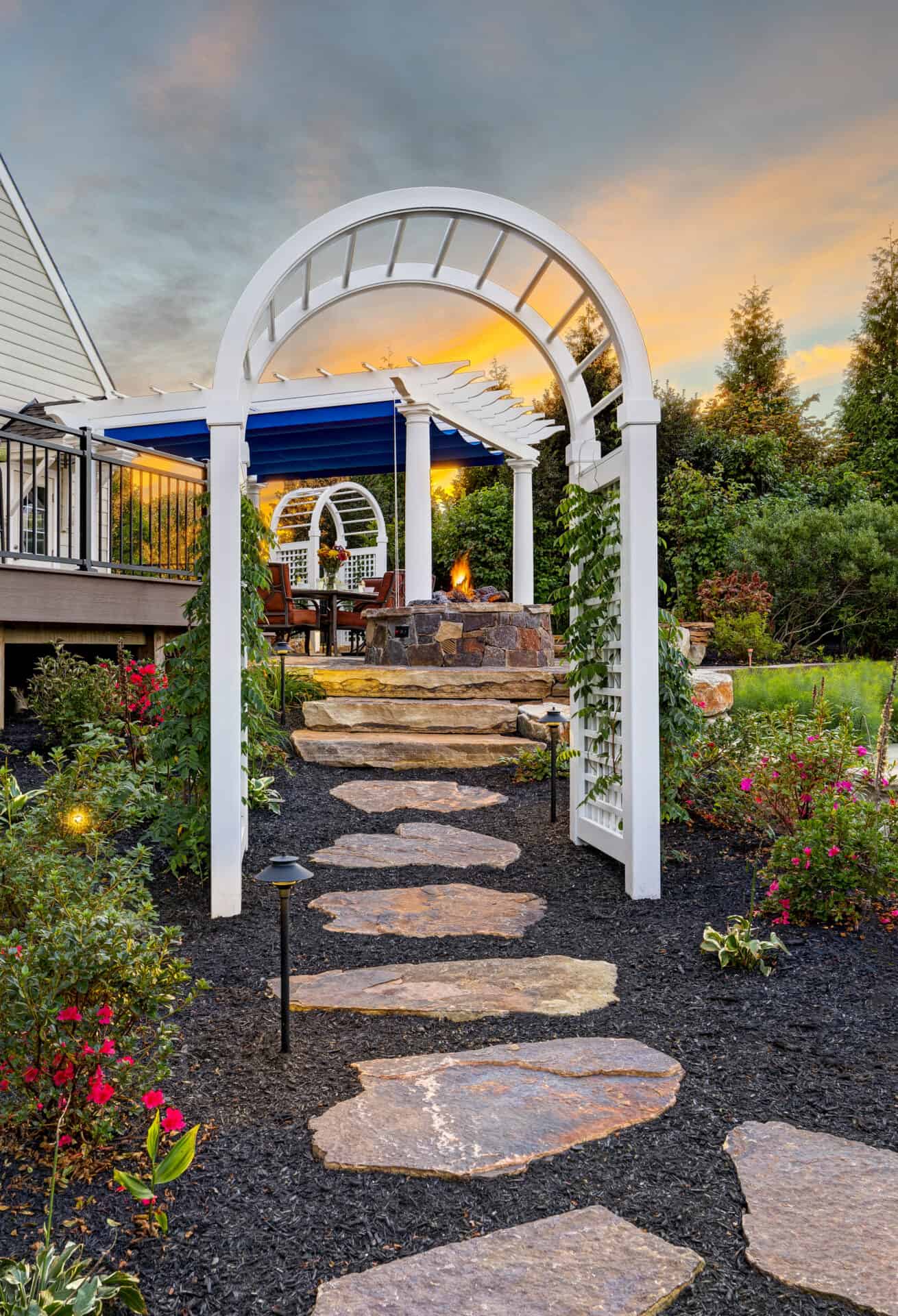 Prep Your Yard
Remove any old plants you won't be keeping during the renovation work. Put away yard tools, old piles and other debris that will get in the way of workers. If the yard has enough room, consider a designated area for all materials to be dropped while work is being done. Also prepare your family for the timeline for work to be finished, factoring in delays due to weather.
Related Articles