---
If you're tired of lugging bags of gear to your neighborhood swim club or waiting for party invitations from friends, it may be time for your own custom outdoor swimming pool. The only way to beat the summer heat without having to leave your own backyard is an inground pool installation!
Enjoy quality time in one of our luxury custom outdoor swimming pools uniquely designed to suit your needs, whether you want to relax in the water with family and friends or play a game of water volleyball with the kids. Choose a smaller style for private dips and exercise, or a larger custom swimming pool installation for entertaining complete with waterfalls, a hot tub, premier pools and spas, swim up bar, or grotto. Perfect for relaxation, outdoor entertaining, barbecues and more. Custom pools are a fun and functional addition to any home and the DiSabatino Landscaping team are your local indoor custom pool installers.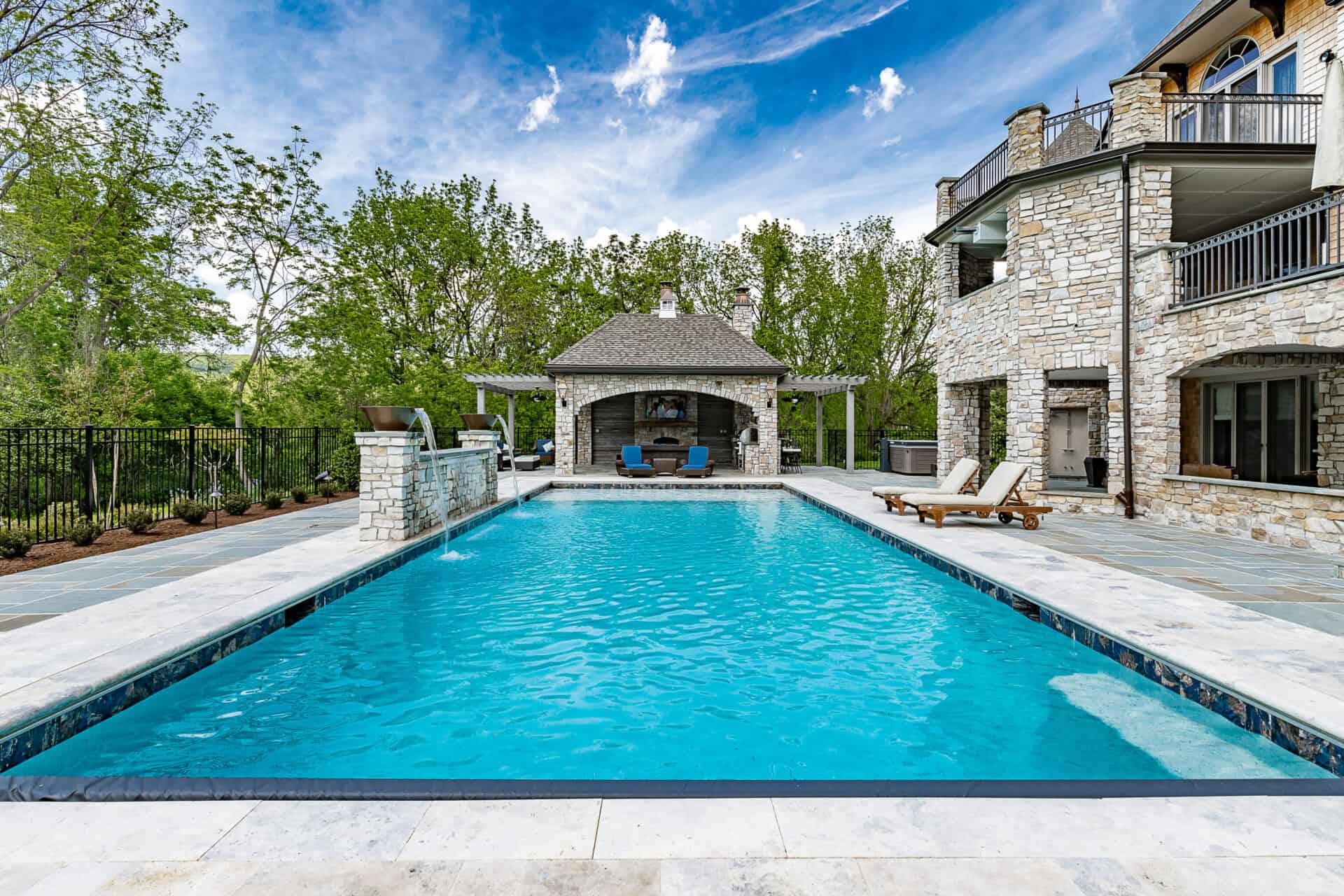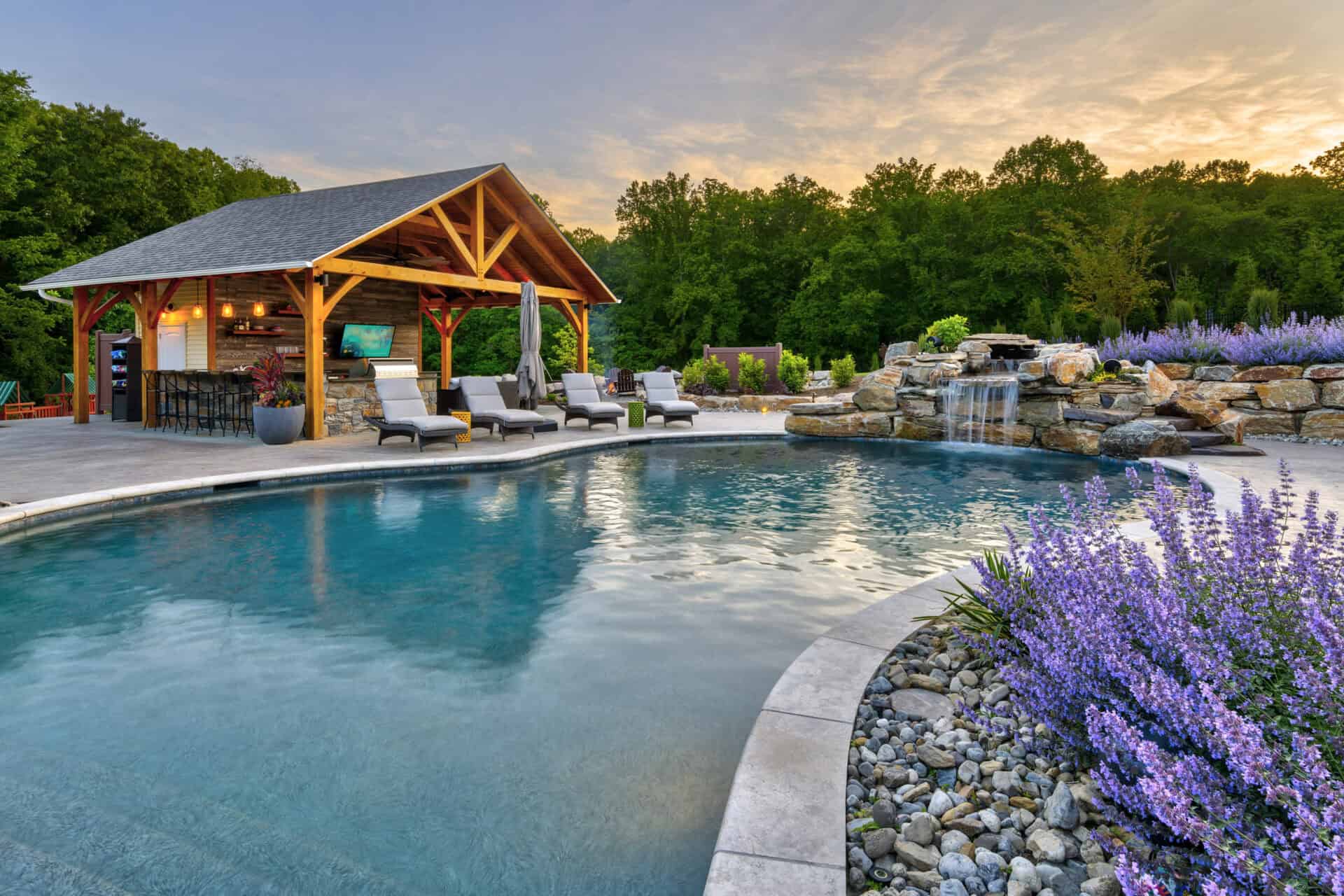 Swimming Pool Design Guide:
The first step is to imagine how you see yourself enjoying your luxury pool space and fill out our step-by-step Dream Builder workbook.
Next, research swimming pool design companies that will truly listen to your vision and expertly guide you through the decision-making process to make the vision a reality.
Inground pool prices can vary greatly depending on the different features you choose:
Negative Edge
Shear Descent
Spill Ways
Raised Beams
Waterfalls
Deck Jests
Diving Board/Diving Rock
Tanning Shelf
Slides
Automatic Covers
Swim-up Bars
Custom Gunite Pools
Installing a pool is a great investment in the lifestyle you choose to live and it can take about four to six weeks from initial consultation to final design. That's why it is so important to work with a pool builder that has experience and can provide a list of references for you to contact before making any final decisions.
Outdoor And Indoor Pools Design By Disabatino
DiSaDiSabatino has created luxury pool designs for many of the most sought-after homes throughout Hockessin, Greenville, North Wilmington, Chadds Ford, West Chester and surrounding areas. Talk to one of our designers today and see how we can help you create an exciting space that you will enjoy for years to come.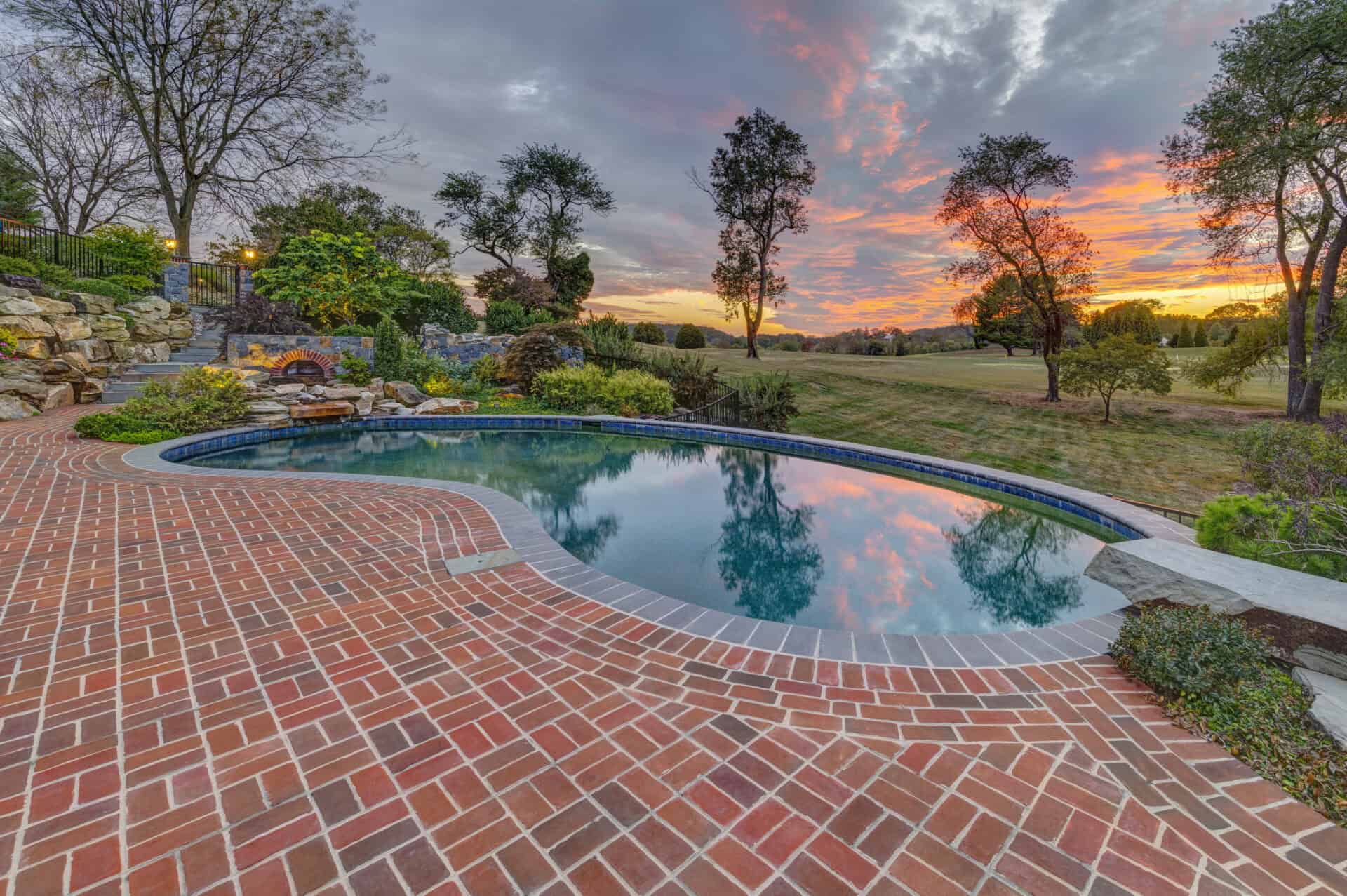 "I have used DiSabatino many times in the past and have been consistently impressed with the quality of the work and professional and courteous staff. I have come to expect very high quality from DiSabatino and have never been disappointed."
~ George Kummeth, Kennett Square, PA