Decorative Stamped Concrete
---
Decorative Stamped Concrete Driveways, Walkways and Patios Delaware
Patio with Fireplace Feature – artisan masonry Decorative stamped concrete is a very versatile material to use to enhance your landscaping efforts. It is simple to match the style of your home's architecture. Even better, its superior durability and weather resistance makes decorative concrete one of the most installed hardscaping surfaces in the Brandywine Valley.
DiSabatino Landscaping teams up with Esposito Masonry to offer beautiful, low-maintenance decorative stamped concrete to Delaware and the Tristate area. Our decorative concrete designs have the look and feel of natural stones. Yet, it is a more affordable option when it comes to a new patio, walkway, or driveway installation.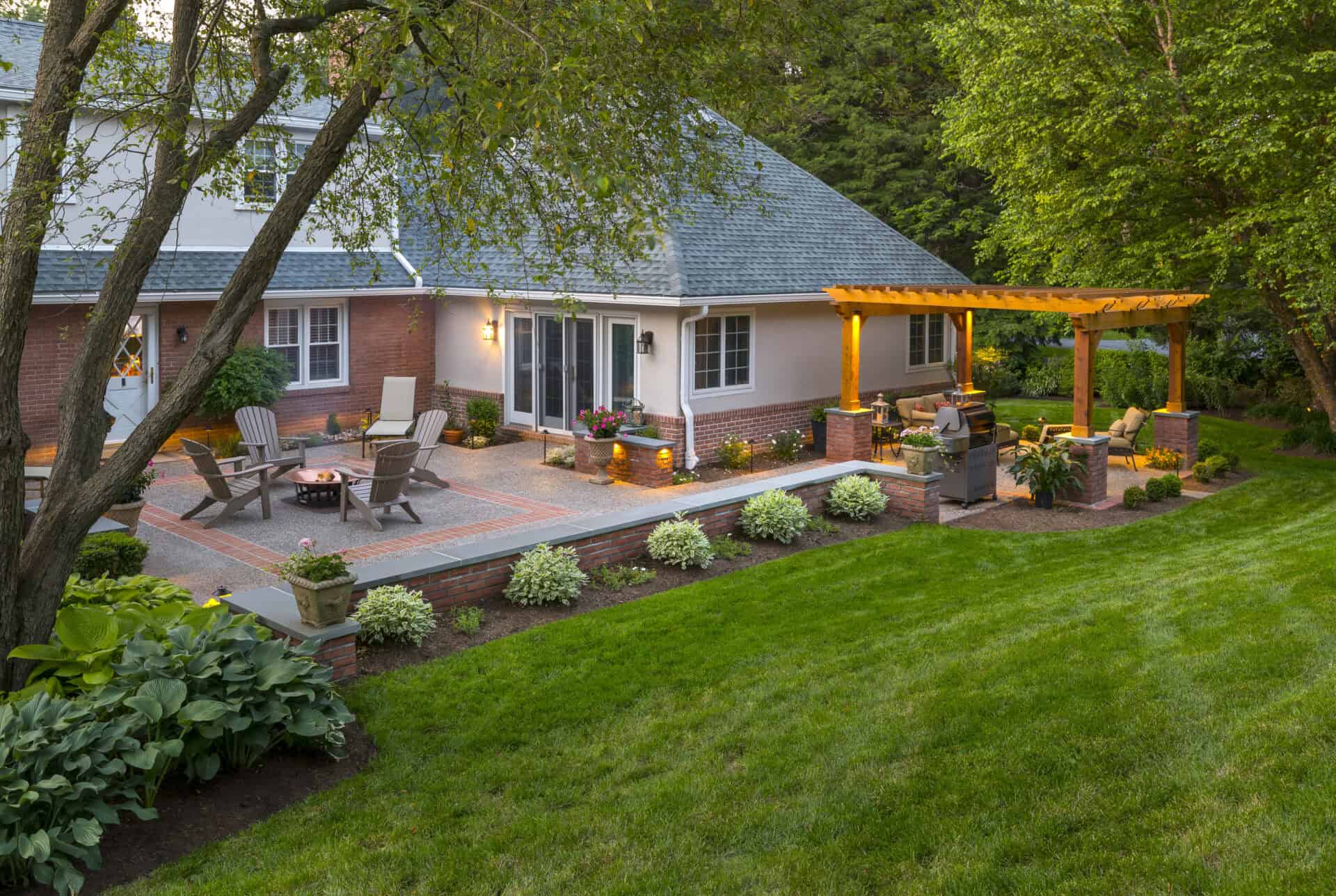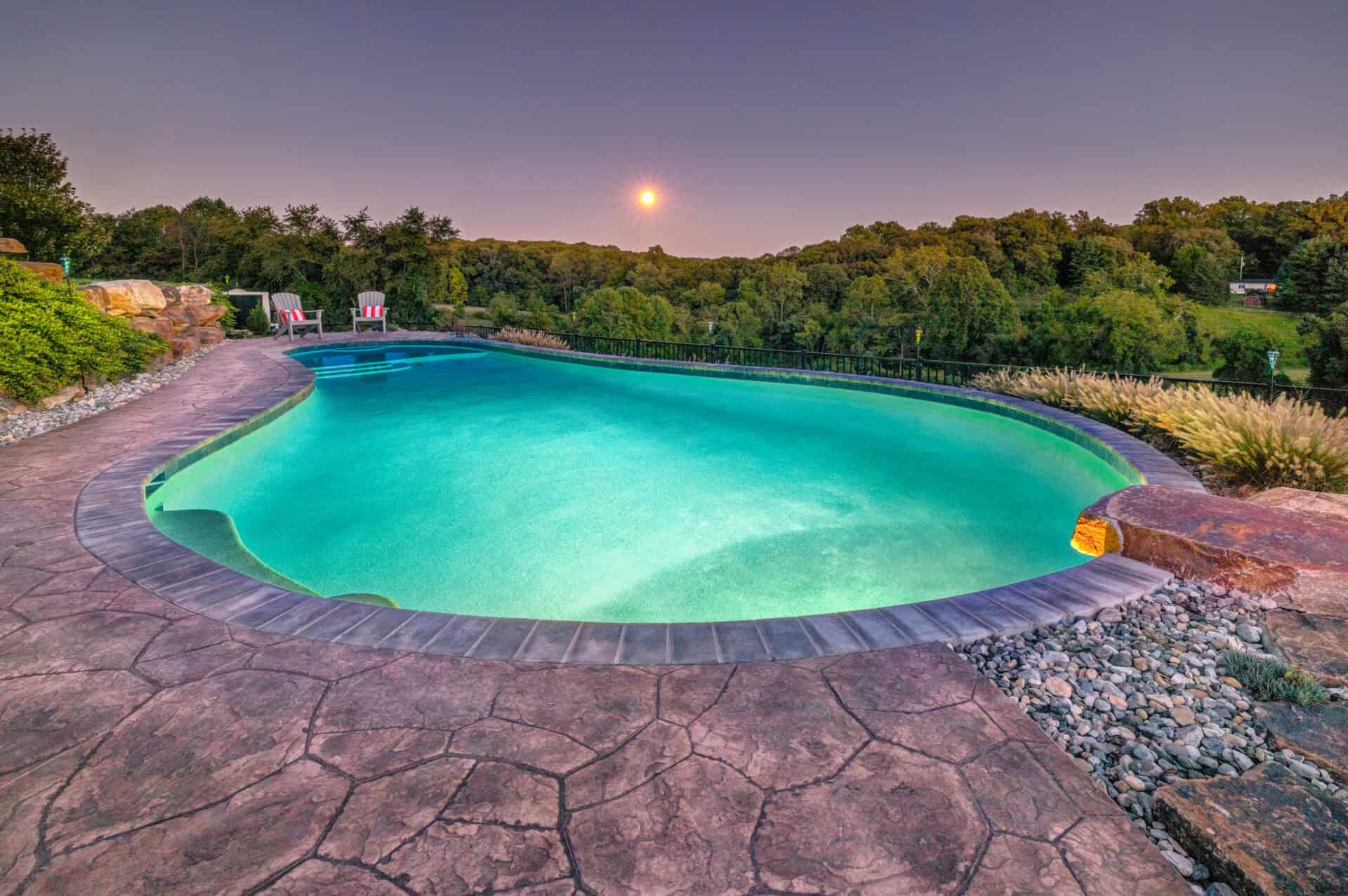 Decorative Stamped Concrete Is Easier To Install
Decorative stamped concrete is less labor-intensive than other surface materials. Also, stamped concrete is quicker to install. It requires less maintenance and will last many years. Stamped concrete is also easier to manipulate, giving you the option of installing a more complex driveway, walkway, or patio design.
Lower In Maintenance
One of the biggest benefits of stamped concrete versus pavers is reduced long-term maintenance. While pavers and bricks are aesthetically appealing, they demand more maintenance as they begin to settle or loosen.
Pavers or brick surfaces have an increased labor factor involved for both installation and maintenance. If not properly maintained, pavers or brick surfaces can become a tripping hazard.
More Choices
Decorative stamped concrete surfaces impart a three-dimensional impression and come in a plethora of patterns and colors. In addition, it is amenable to many different customizations. Stamped concrete, sometimes referred to as textured or imprinted concrete, can easily replicate the look of stone, flagstone, slate, brick, and even wood.
Stamped concrete is also a perfect choice to bring beauty to your outdoor hardscaping because of its durability and weather resistance. Decorative concrete is used in all sorts of hardscaping styles to create beautiful patios, walkways, driveways, fountains, fireplaces, fire pits, outdoor living areas, ponds, and more.
The only limit to the use of decorative stamped concrete is your imagination. Thankfully, the landscape architects at DiSabatino Landscaping and Esposito Masonry are very gifted and creative. They have created many superior decorative stamped concrete designs that have beautified many homes in the area.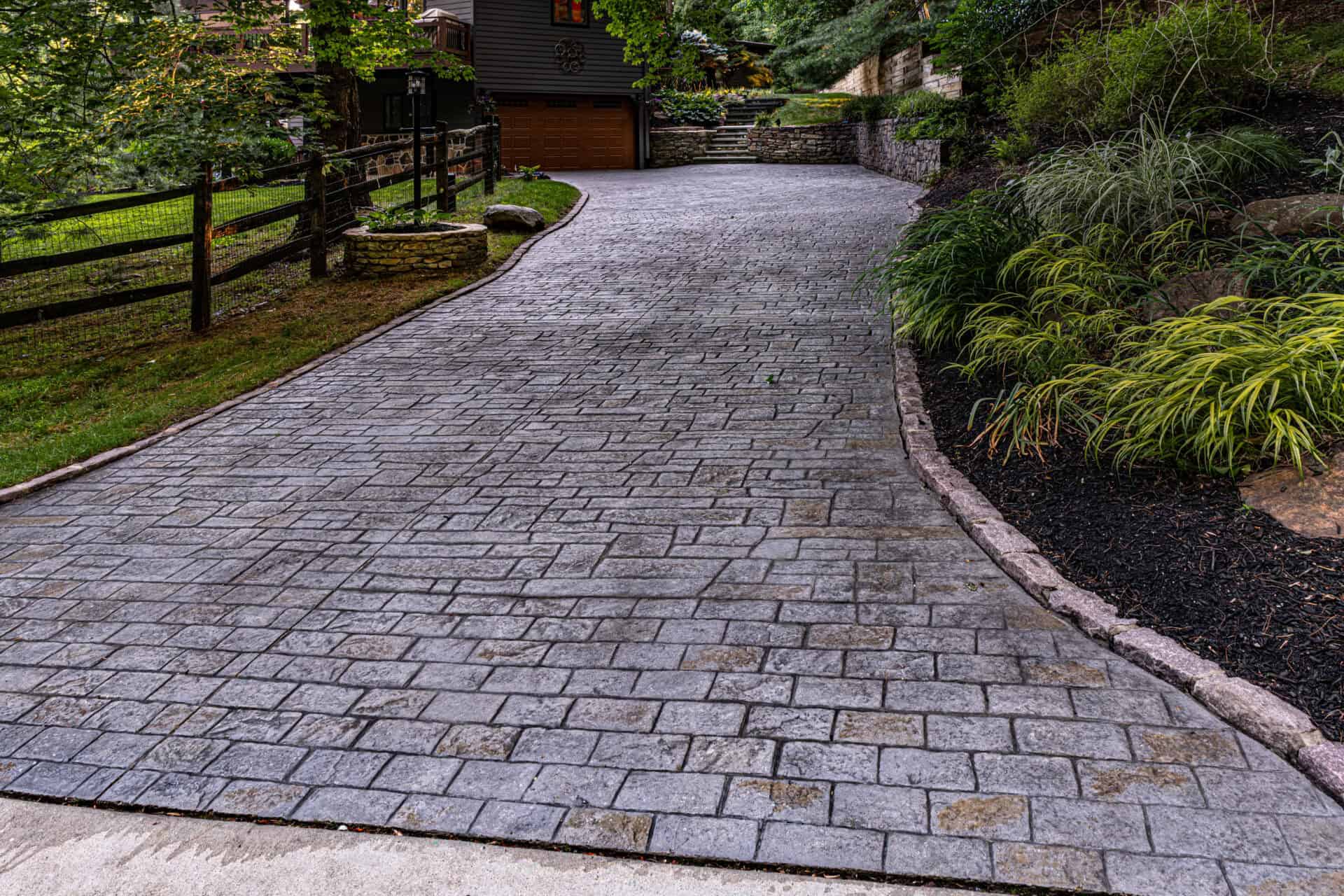 We Offer the Following Decorative Concrete Services:
Stamped Concrete Patio
Stamped Concrete Retaining Wall
Stamped Concrete Driveway or Floor
Stamped Concrete Porch
Stamped Concrete Walkway
Stamped Concrete Fountains
Stamped Concrete Fireplace or Fire Pits
If you are interested in getting an estimate on your decorative stamped concrete installation or repair home improvement project, get in touch today.