---
Custom Decks Designed And Installed By Disabatino Landscaping In Delaware
DiSabatino Landscaping offers superior outdoor custom decks designs and deck installation to homeowners in Delaware and the tri-state area. Our outdoor design architects use the latest 3D modeling software to custom design a deck to enhance your outdoor living area.
We are your trusted custom deck contractor, creating quality decks for outdoor living areas in DE and PA. Our custom decks will make your home stand out. Better yet, it will give you a beautiful space to unwind at the end of a long day. Our superior skilled deck installers will not only increase your home's square footage, but they will also increase your home's value.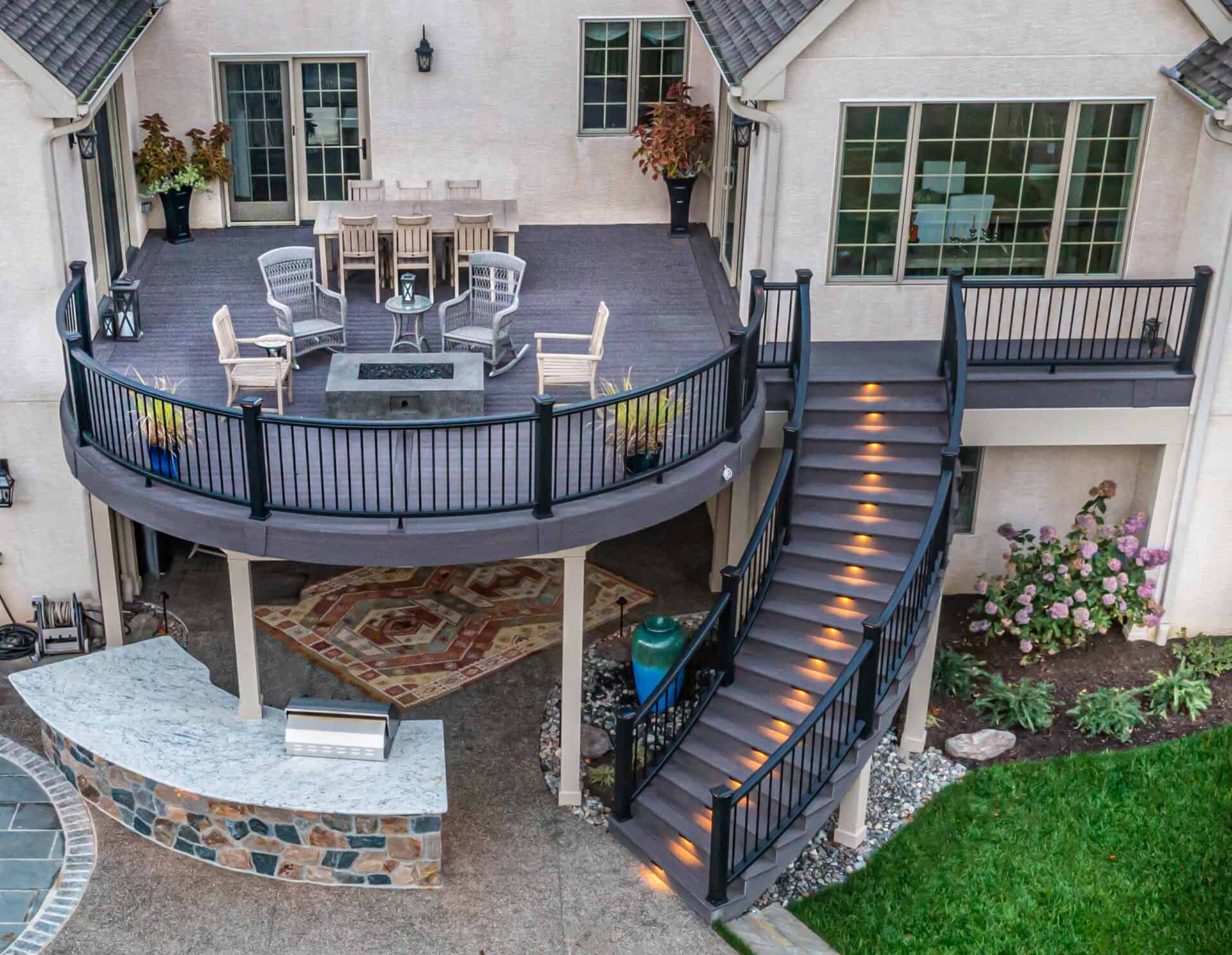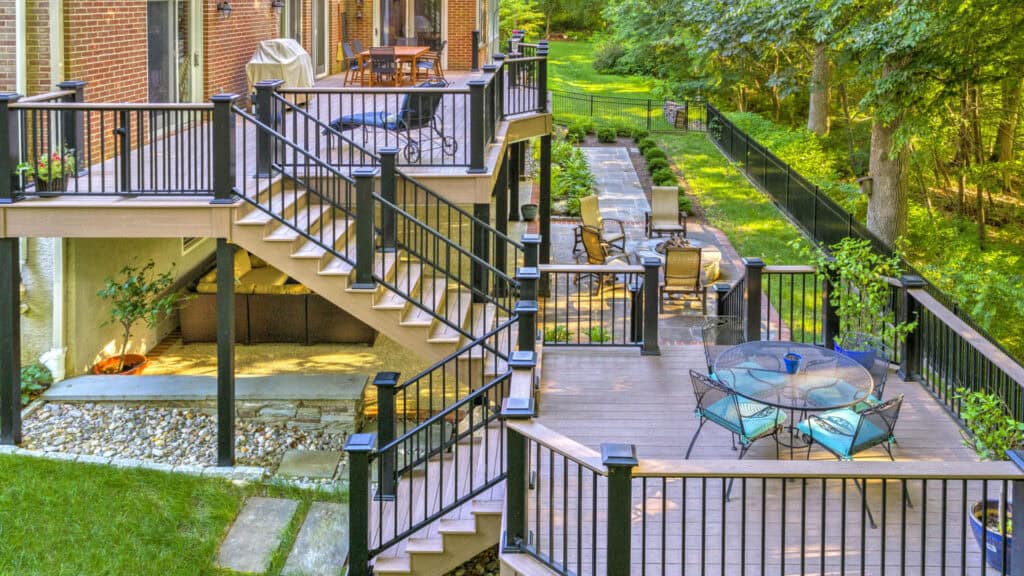 Our Custom Decks Will Have All The Special Features You Deserve
We consult with you to determine what bells and whistles you want to incorporate into your custom deck design. Features such as fire pits, seating areas, outdoor kitchens, bars, and entertainment centers can be easily integrated into our custom decks. DiSabatino Landscaping is your local expert for outdoor patio design in DE and PA.
Top Of The Line Decking Materials
Our custom decks designed by experienced architects use premium TimberTech AZEK™ Building Products to create durable and low-maintenance decks and porches to increase the value of your home. Backed by a 50-Year Warranty, the quality of these decking products will give you peace of mind when it comes to the lifespan of your deck.
TimberTech AZEK™ premium capped polymer decking captures the beauty of wood without any of the drawbacks to using wood decking. The TimberTech AZEK™ Arbor Collection mimics the look of exotic wood tones and grains found in nature. This style is perfect for creating stunning outdoor decks and porches.
Available In Different Colors Or Widths
The TimberTech AZEK™ Vintage Collection offers the most versatile 100% PVC decking design choices available in different widths and colors. While the Harvest Collection replicates the look of traditional cathedral wood grain patterns, offering elegance and durability.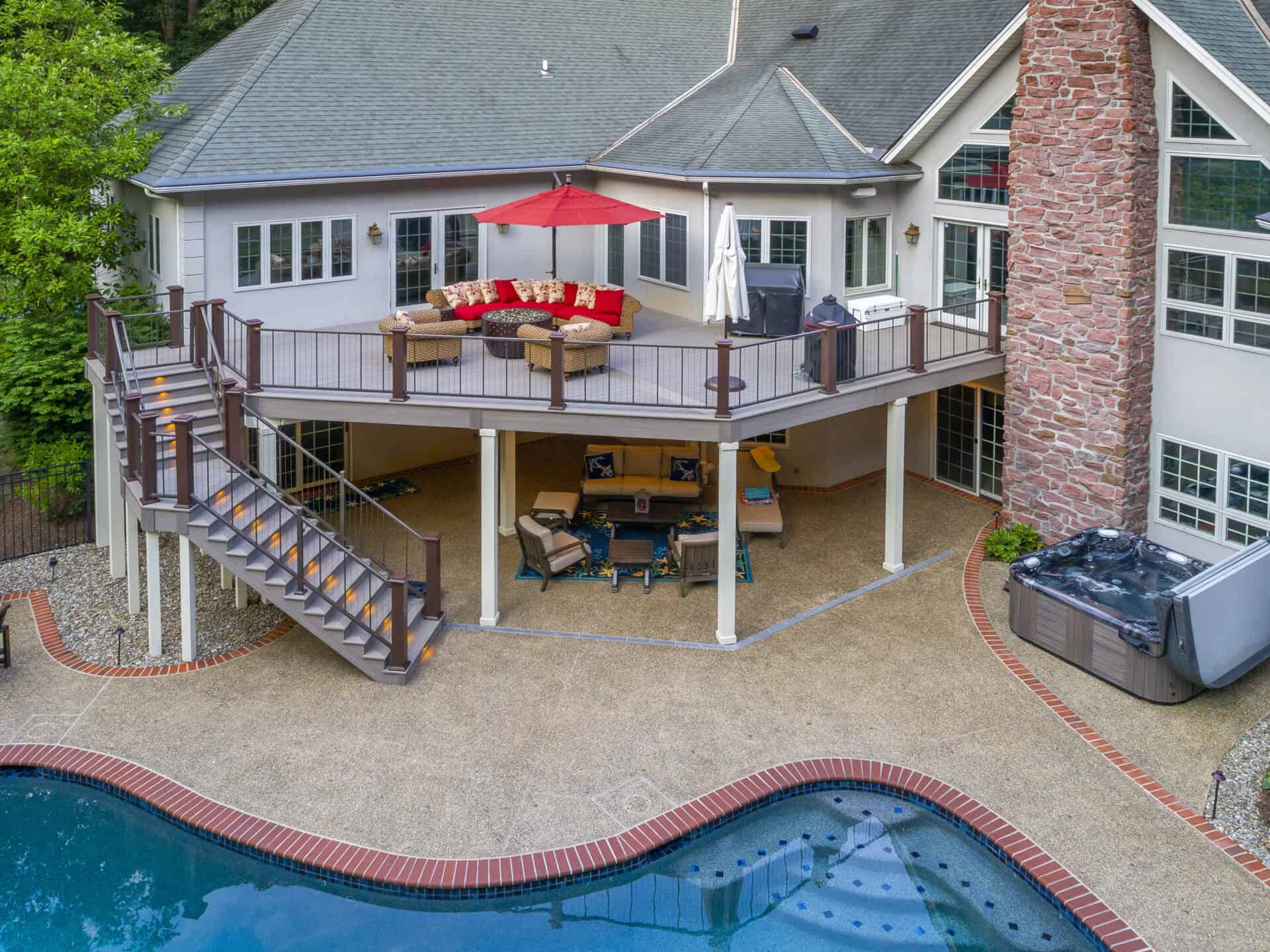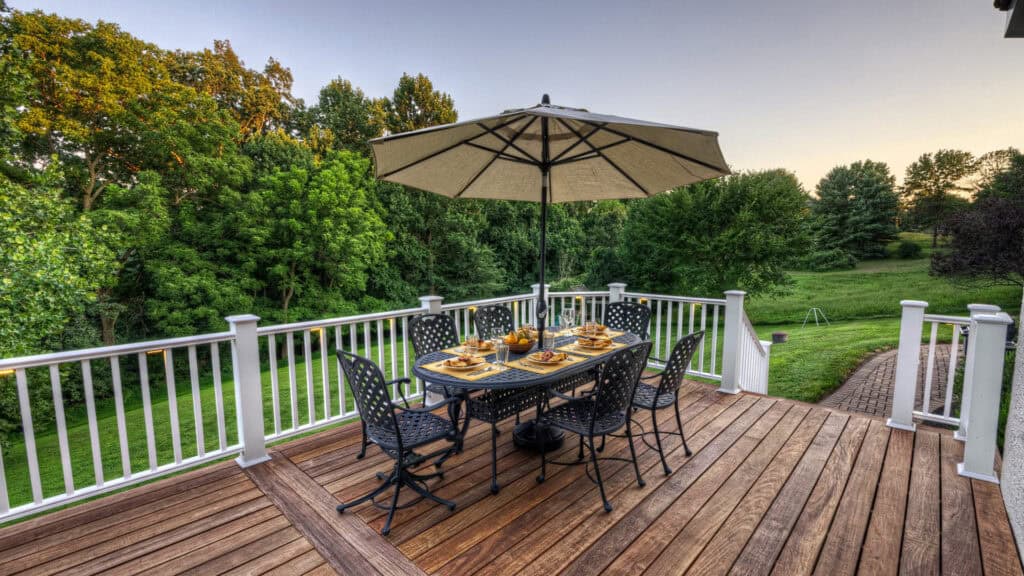 Decking Materials With Durability And Low Maintenance
TimberTech AZEK™ decking products, engineered with its proprietary Alloy Armour Technology, last longer than other wood alternatives and expertly replicates the look of hardwood. They are cooler to the touch than other decking materials, keeping family and pets more comfortable on a sunny day.
Azek decking lasts longer, stays cooler, and retains its color over time. This eliminates the need for refinishing and repairs. It also offers the strength of hardwood with the low-maintenance qualities of composite materials. There are also a wide variety of stairs, railing, and lighting options engineered for safety and beauty available. As well as many quality accessories, such as pergolas, shade canopies, gates, and ADA handrails.
Extended Square Footage With Under Deck Dryspace™
Extend your deck's usability by creating a secluded spot below a sunny deck, using TimberTech DrySpace™ under-deck water management system to collect and channel moisture away from your home. DrySpace is made of solid extruded vinyl for maximum strength, durability, and weather resistance.
Install Custom Deck Designs
A two-story deck with under deck ground level space can greatly increase the square footage usability space of your home. This will make for easy entertaining any time of the day, any time of the year.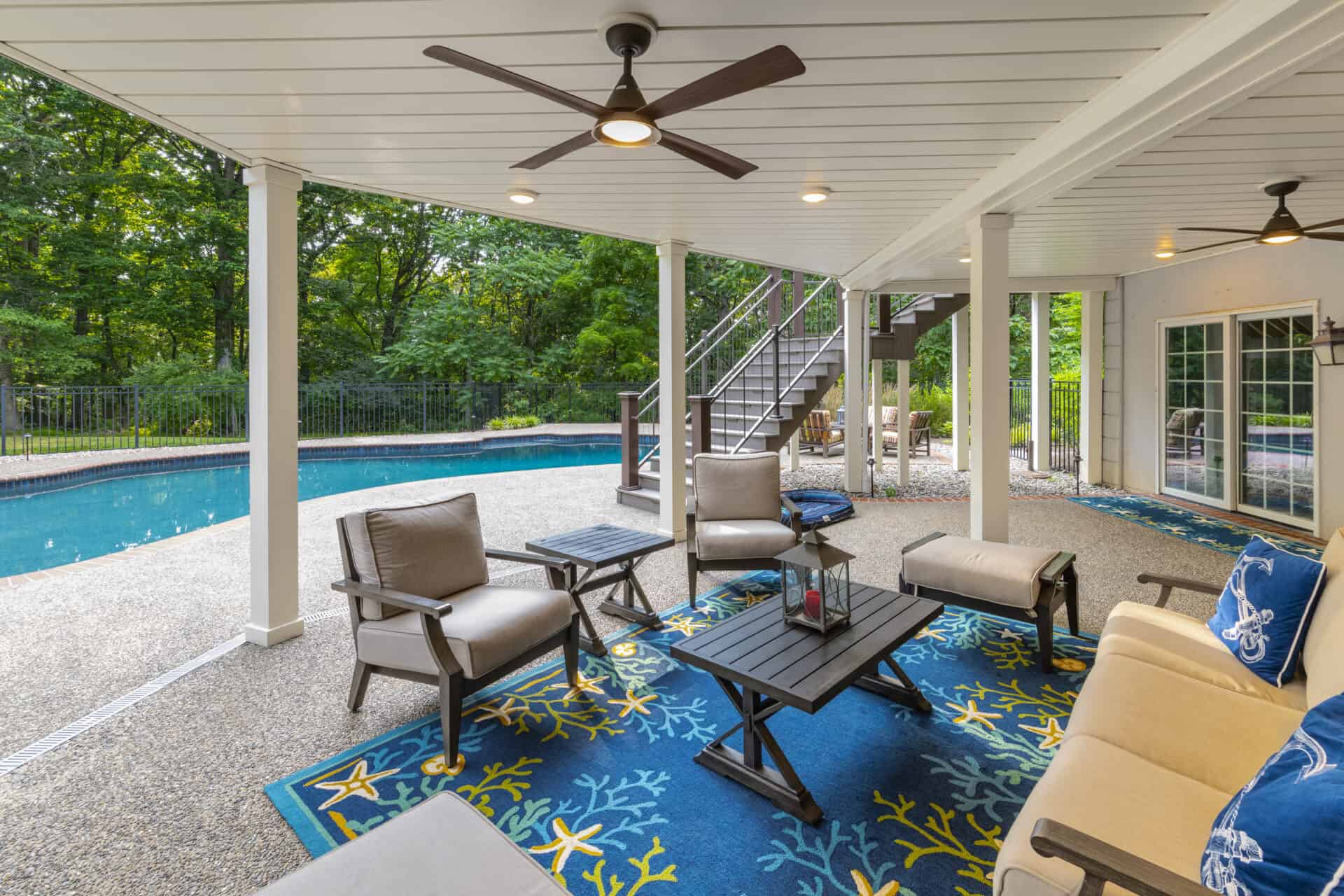 Whether you live in Delaware, Pennsylvania, or Maryland, you can depend on our family-owned business to expertly design and install your custom deck.
Looking for a custom deck contractor near you? Get in touch with DiSabatino Landscaping to find out more.