---
Fences, Gates and Arbors Installation by DiSabatino Landscaping
Landscaping understands there are a variety of reasons that homeowners want to install fences, gates and arbors around their property. Some want a fence for aesthetic purposes, such as keeping unseemly properties out of sight. While some want it for utilitarian purposes, such as establishing property boundaries.
Safety And Security Benefits
There is a safety and security factor involved when installing a fence. It keeps unwanted animals or people out and pets or children in. Privacy is another factor for considering a fence installation. When it comes to swimming pool safety, there should be no compromise. DiSabatino Landscaping installs code complying pool fencing that will keep your children and pets safe.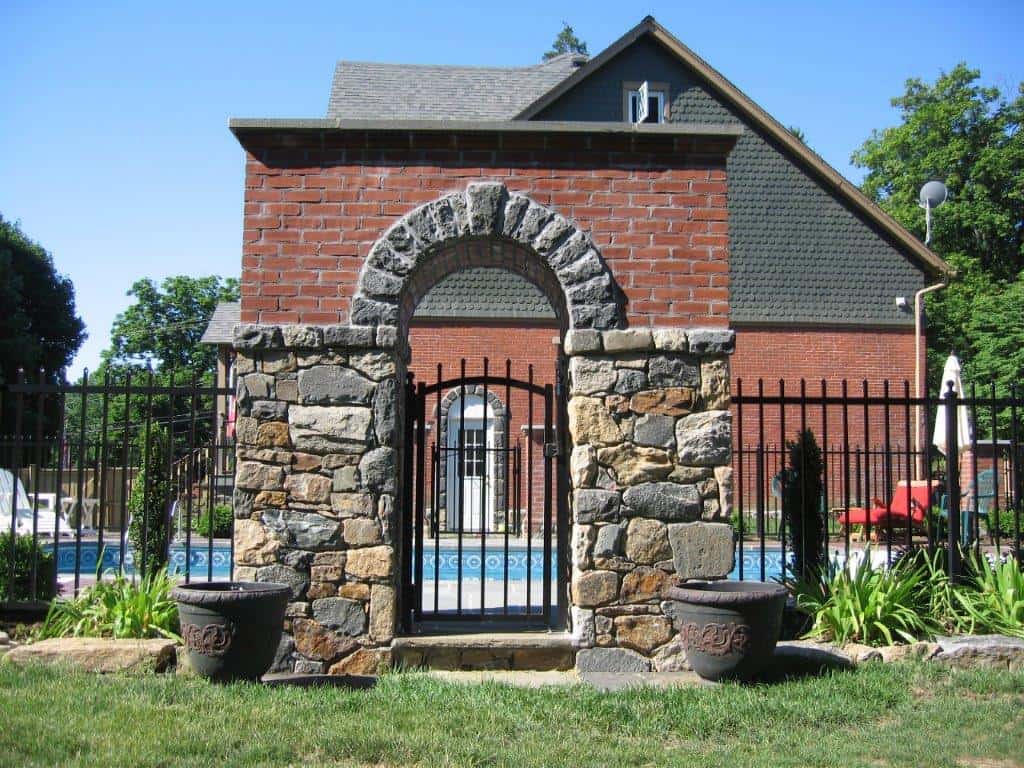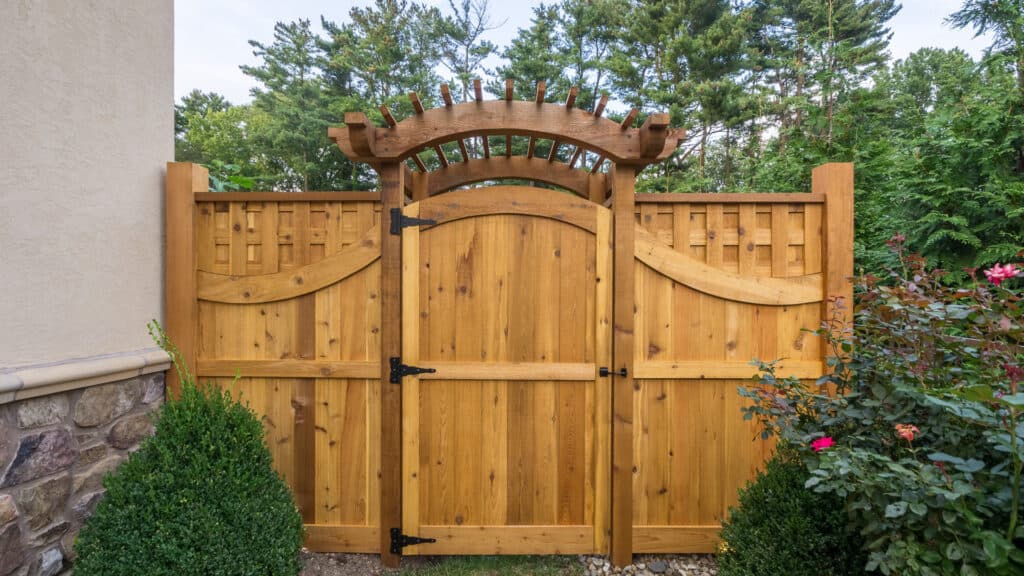 Low Maintenance and Durable Fences
Many homeowners install fences for utilitarian reasons. Yet, they fail to consider the aesthetic appeal of the fence before they get to the installation process. Do not make that mistake. Do your homework. Select a quality fence that is superior in performance. As well as long-lasting in beauty and low maintenance. Our skilled craftsmen can create unique wood, iron, and aluminum gates, custom-designed to your home's aesthetic.
Decorative Fences, Gates And Arbors
Decorative fencing with arbors, arched gateways and lattice makes a great way to add beauty. Plus, ambiance and botanical bonuses to your landscaping. A grid trellis will give you the privacy you desire, without blocking out light. Arbors, typically used with a trellis to create a tunnel entrance. This makes an excellent impression either at the front or back of your property.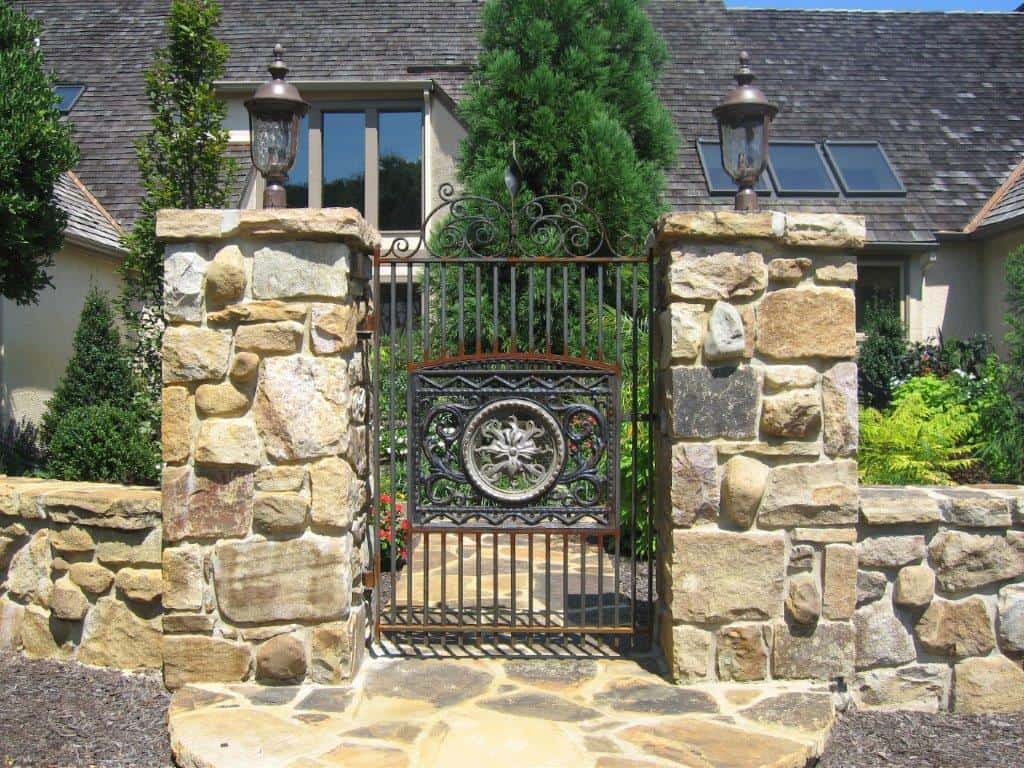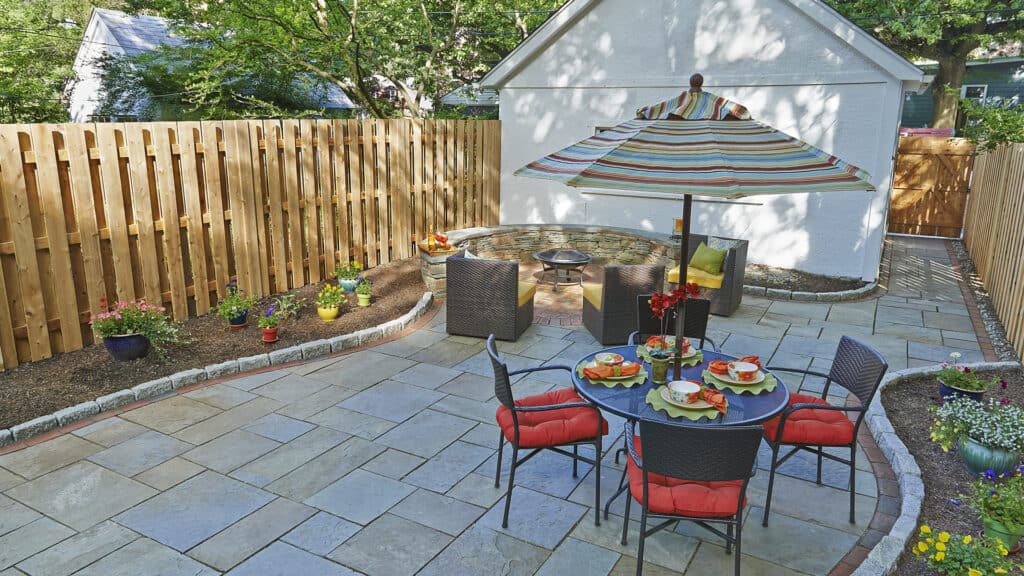 Custom Gates And Fences Designs
A quality fence, along with an arbor or gate that mirrors a home's style, can add value and curb appeal. That is why DiSabatino Landscaping consults with you regarding the purpose and your personal taste before any fence, gate and arbor installations. We provide local expert fence design and installation.
We work with some of the premier fencing materials available, such as Walpole Outdoors™ products and CertainTeed Bufftech® vinyl and composite fencing systems.
Walpole Outdoors™ Products Installer
DiSabatino Landscaping proudly offers Delaware and the tri-state area expert installation of highly durable and low maintenance Walpole landscaping products, such as fences, gates, arbors and trellises.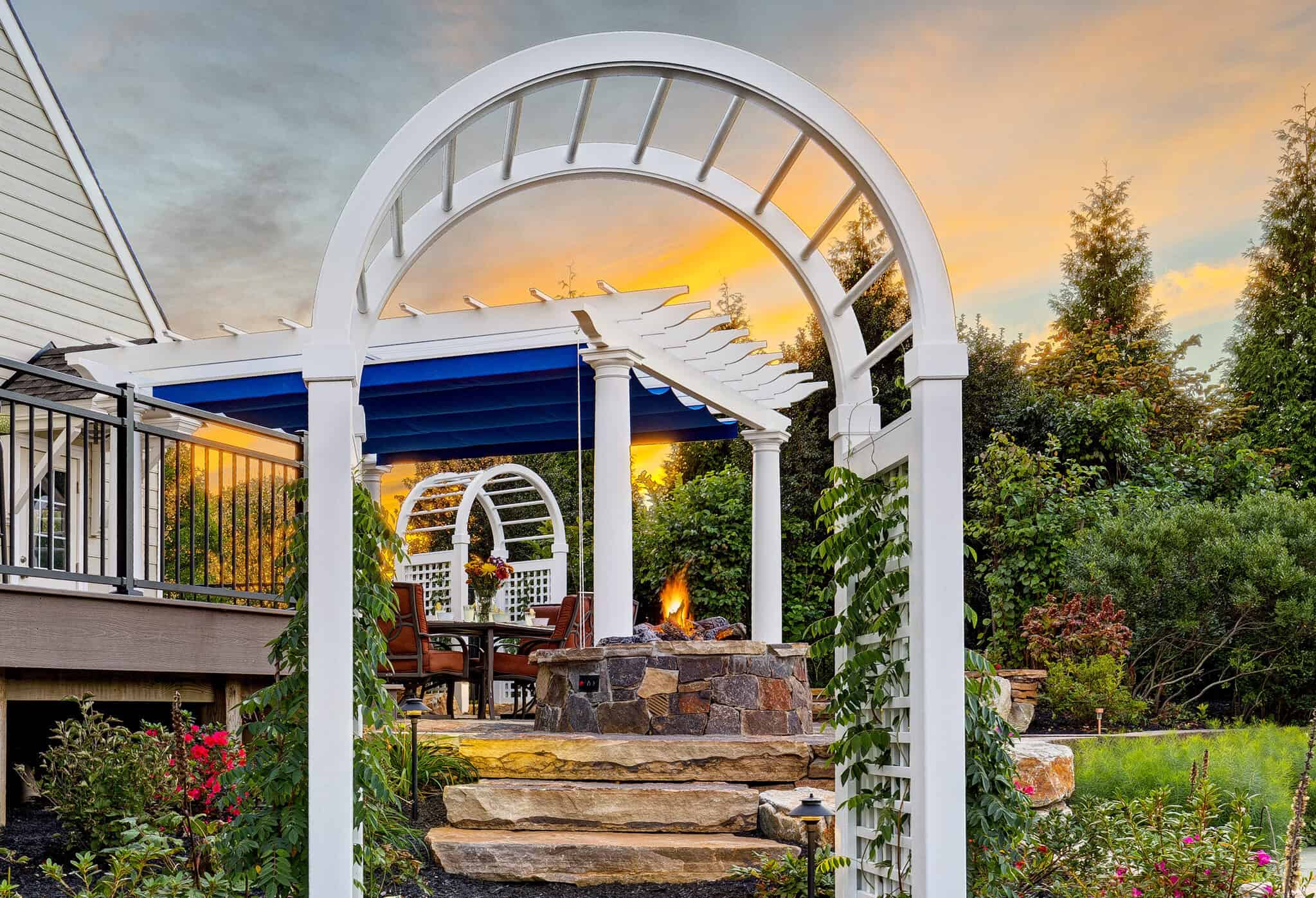 "Walpole Outdoors offers more standard styles in fencing than anyone – from picket and spindle perimeter fences to post-and-rail, lattice, rustic, and garden privacy fences – with many options in facias, kickboards, posts, post caps and finials. We also custom design unique fencing, gates, and railings to meet specific needs. Walpole fencing and gates are perfect for your property needs."
~ Walpole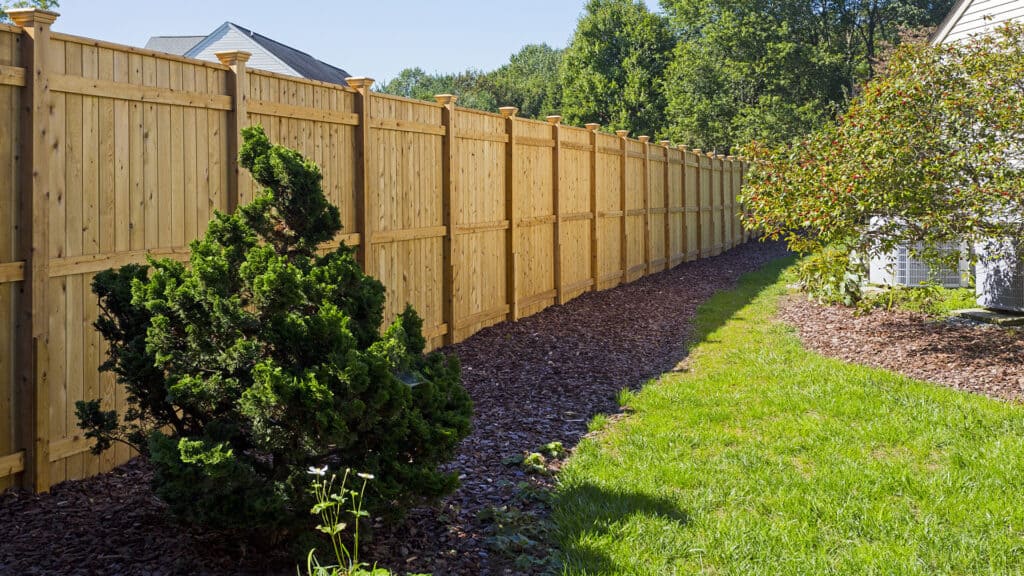 Certainteed Fence Products Installed by Disabatino Landscaping In Delaware
CertainTeed fence products are engineered for outstanding strength and long-lasting beauty featuring innovative colors, styles, and textures.
Thanks to technological advances, fencing and gate products manufactured in a variety of maintenance-free finishes and colors are available. This makes it easier for our landscape designers to blend your fencing with your home's style and surrounding grounds. Better yet, these materials have a longer life span.
Expert Fences, Gates and Arbors Installation By Disabatino Landscaping
Creating an aesthetically pleasing fencing project is right up our alley! We work hard to incorporate your ideas, needs and budget to create a unique fence in keeping with your home's architecture. Why trust a local handyman with your fencing project when you can hire the fence installation professionals that take each fencing project seriously.
Let our landscape professionals come out to access your best options for adding safety, security and beauty with your fence installation in Delaware, Pennsylvania and Maryland. Get in touch with DiSabatino Landscaping to find out more about installing custom-made fence, gates and arbor designs in DE and PA.