---
Pergolas Custom Designed and Installed by DiSabatino Landscaping Delaware
Pergolas can make any deck or patio more comfortable by adding much-needed shade on a hot sunny day, increasing the amount of time you spend outdoors. They also extend your living space and add beauty to your home, especially if you have a fragrant flowering vine growing around the pergola.
DiSabatino Landscaping offers traditional and modern pergola designs and custom pergolas installation to homeowners in Delaware and the tri-state area. Our outdoor design architects use the latest 3D modeling software to custom design pergolas that will enhance your outdoor living area.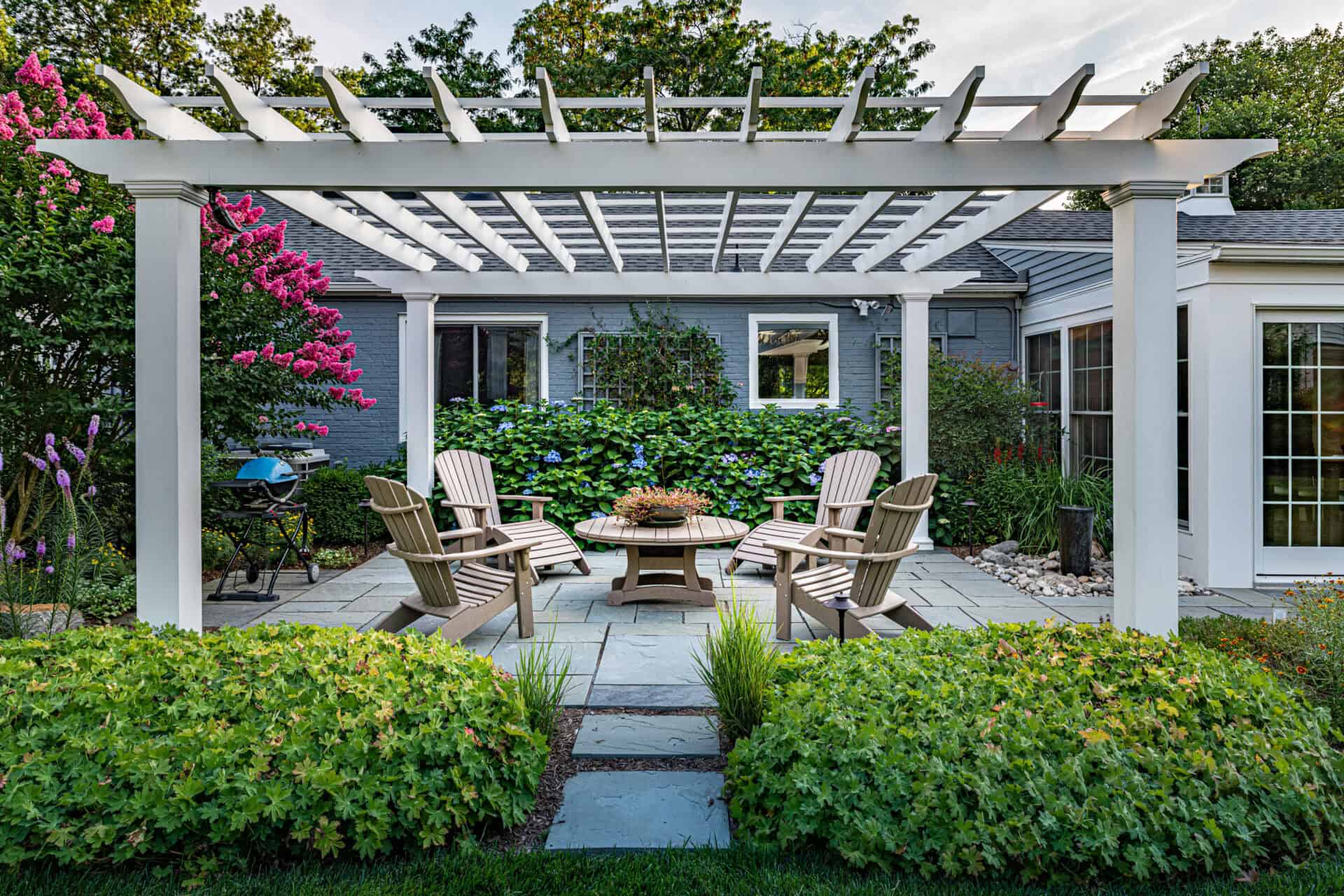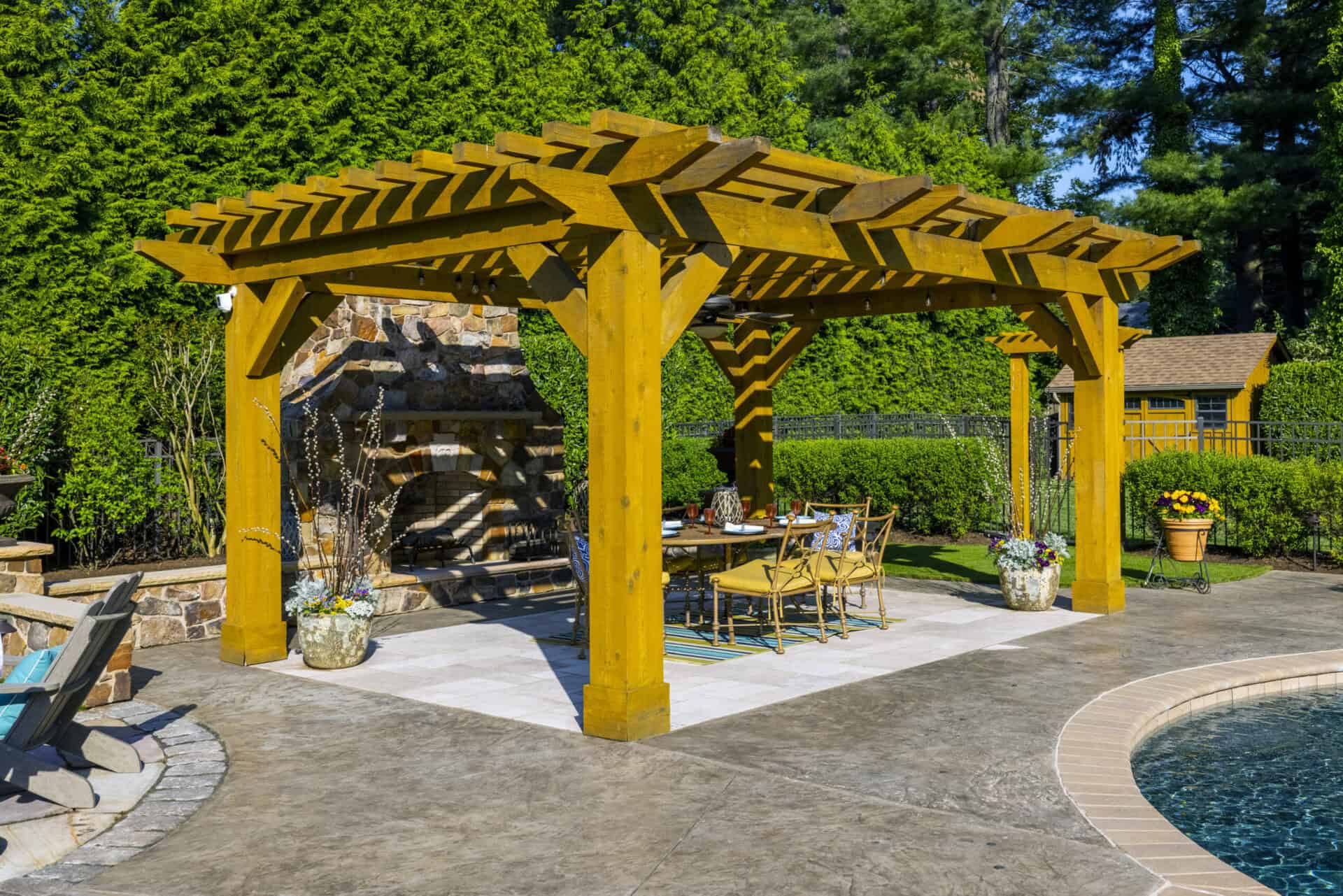 Pergolas Enhance Outdoor Living Areas
A pergola can be a vital element of your outdoor living area adding privacy and protection from the elements. Combined with other structures, such as a verandah or gazebo, pergolas serve as a perfect gathering place for entertaining or unwinding after a long day.
Quality Outdoor Pergolas, Expert Builders In De And Pa
DiSabatino Landscaping can create a custom designed pergola of wood or fiberglass materials that will have your backyard or entryway the talk of the neighborhood. Aesthetically, a pergola is one of the easiest ways to beautify your home. If you intend to put your home on the market, a pergola is a great way to ensure market value. Many homebuyers consider outward appearances of a property in their decision-making process.
Custom Features Added To Pergolas
When our outdoor architects begin the custom pergola design, they consult with you to determine what bells and whistles you would like. Our expert pergolas designed for homeowners in Delaware and the tristate area can feature outdoor blinds or curtains for shade and privacy integrated in the installation to make your pergola more comfortable. The latest designs of pergolas come with optional canopy features, such as louvered roof systems, easily operated for shelter from the sun and rain.
Our custom pergolas designs have many shade options such as retractable cloth shades and fixed canopies. While many homeowners choose pergolas made from wood, some opt for alternative materials like cedar, metal or fiberglass based on the style of their home.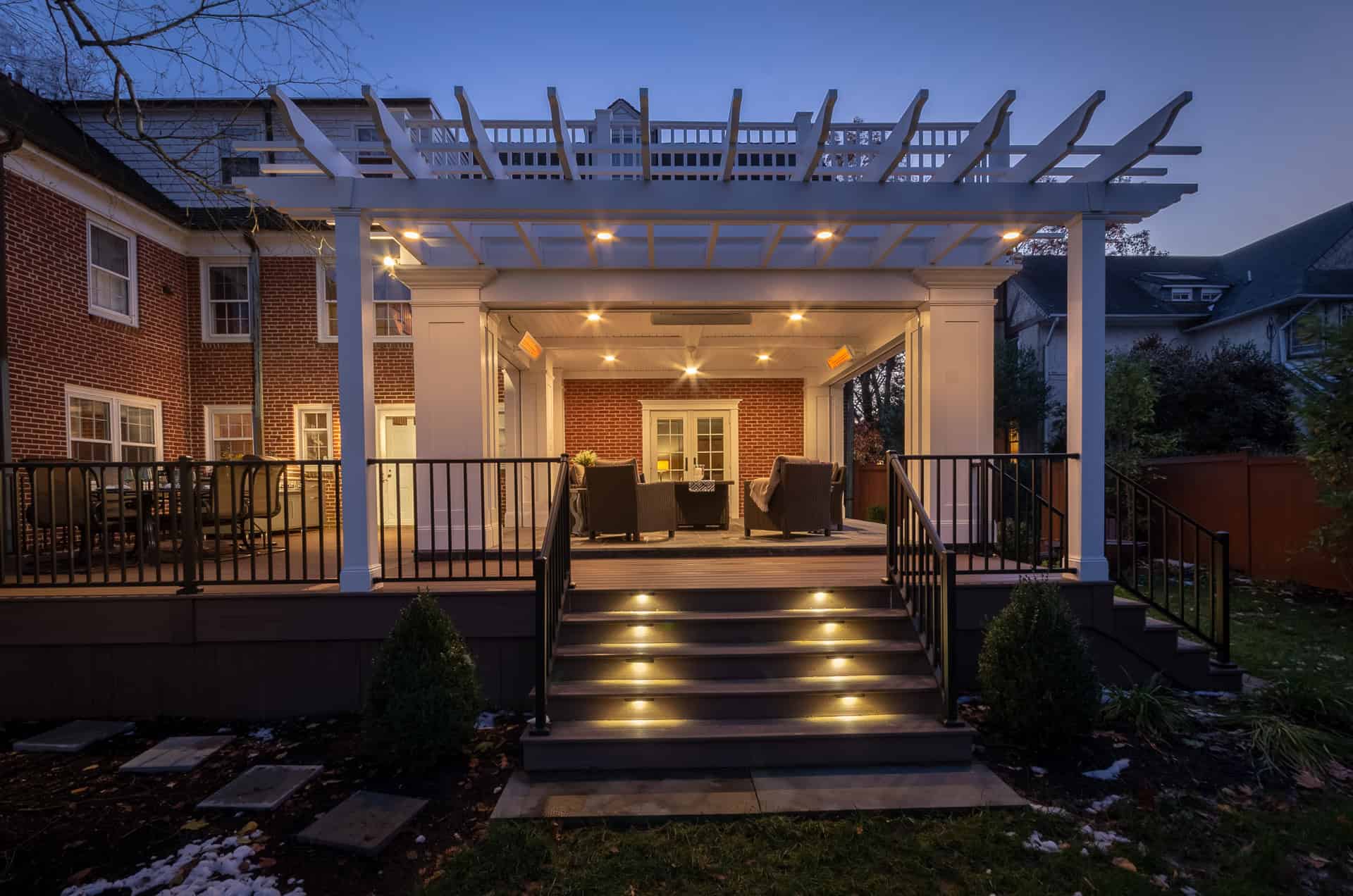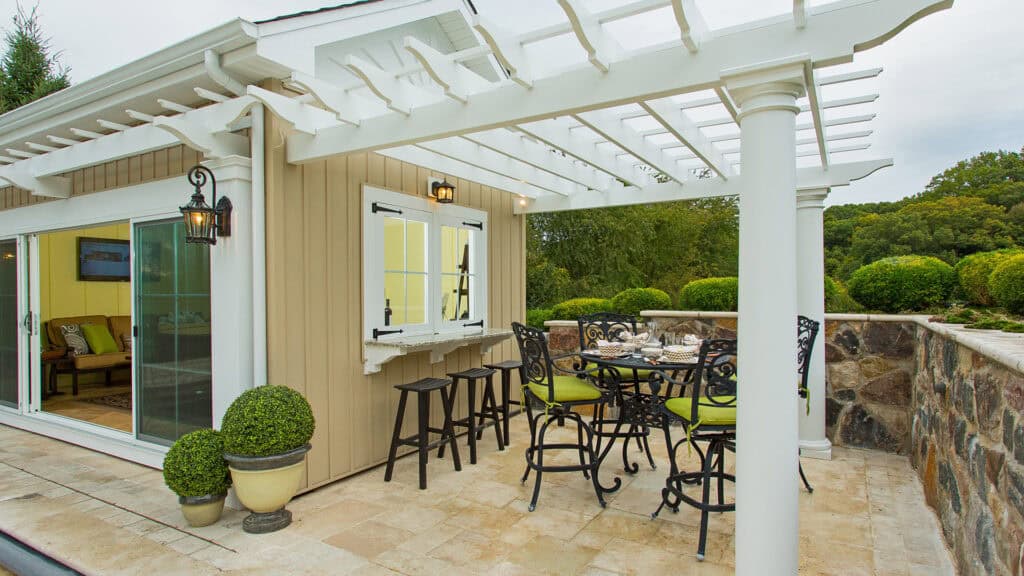 Show Your Style With A Custom Pergola Deçor
Pergolas are a great way to enhance the beauty of any home reflecting its style. Adding string lights, decorative vines and colorful plants, fountains, lanterns and pillowed seating areas will amplify any pergola's benefits. A distinct advantage of a pergola over an open patio is the ability to determine how much sun or shade provided by varying the spacing, size and orientation of the rafters.
Many great features are available to increase the usability of your pergola year round. They make for easy entertaining any time of the day, any time of the year. Extend your pergola's usage into the winter months by adding heating options, such as a fire pit or a patio heater.
---
Whether you live in Delaware, Pennsylvania or Maryland, you can depend on our family-owned business to expertly design and install your custom pergola. Get in touch with DiSabatino Landscaping to find out more.