---
Outdoor Porticos Designed & Installation To Homeowners In Delaware And Tristate Area
Porticos are a great way to add character and curb appeal to any home. They are typically small, roofed structures that serve to protect entryways from the elements. Porticos can be simple or elegant. If you are looking to make the entryway to your home more inviting, depend on us for quality porticos and porch expert installation in DE and PA.
Custom Porticos To Complement Your Home
DiSabatino has several decades of experience in creating custom designed porticos for Delaware homeowners. Skilled designers create custom 3D design to reflect the different materials available to complement your home.
While many in our industry look at building a portico as simply throwing up a few columns with a roof. We believe it is important to merge a portico with the existing structure of your home. You will want to consult with a design team that has the right eye on how to blend your custom designed portico with the architectural style of the home.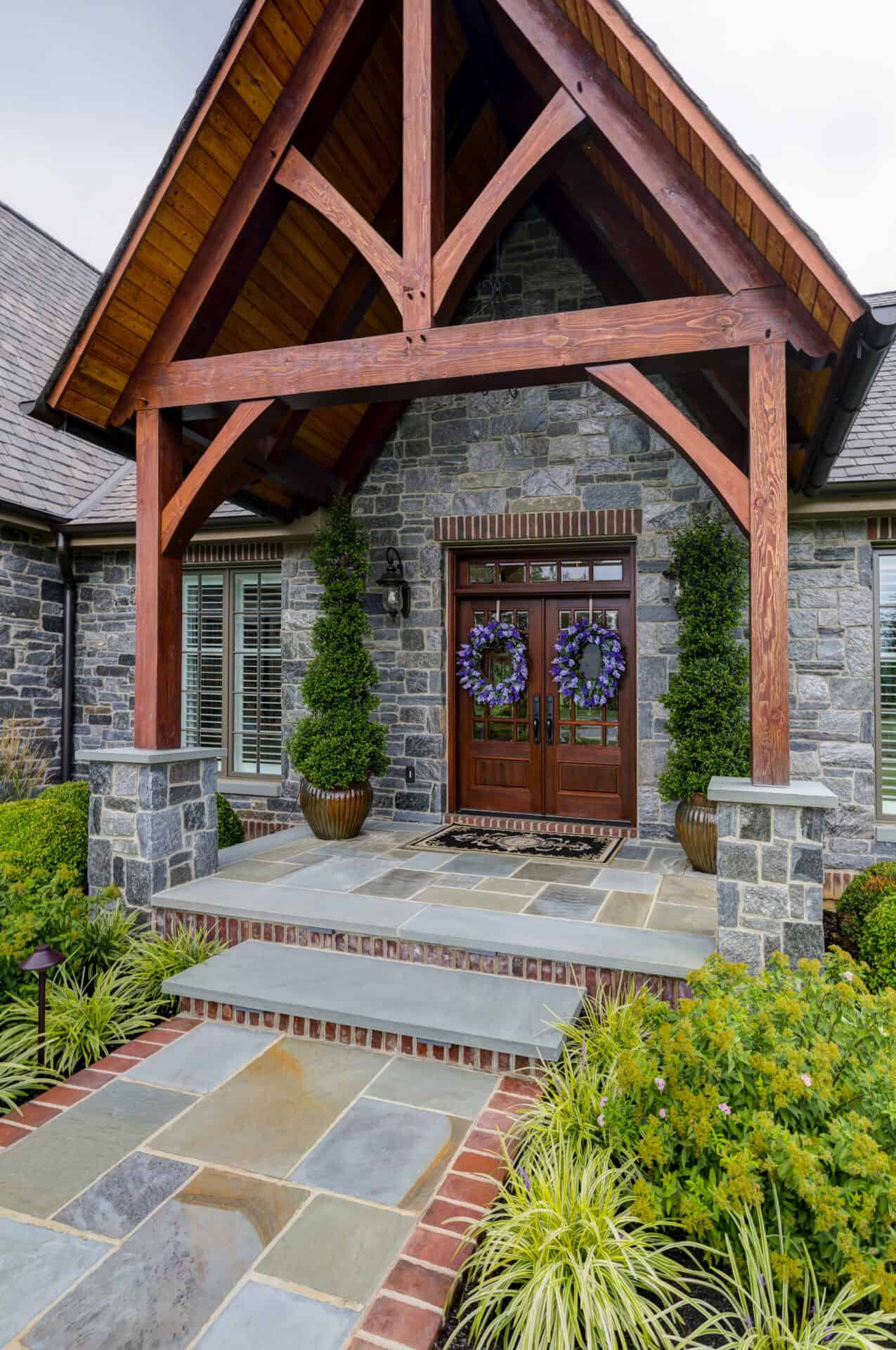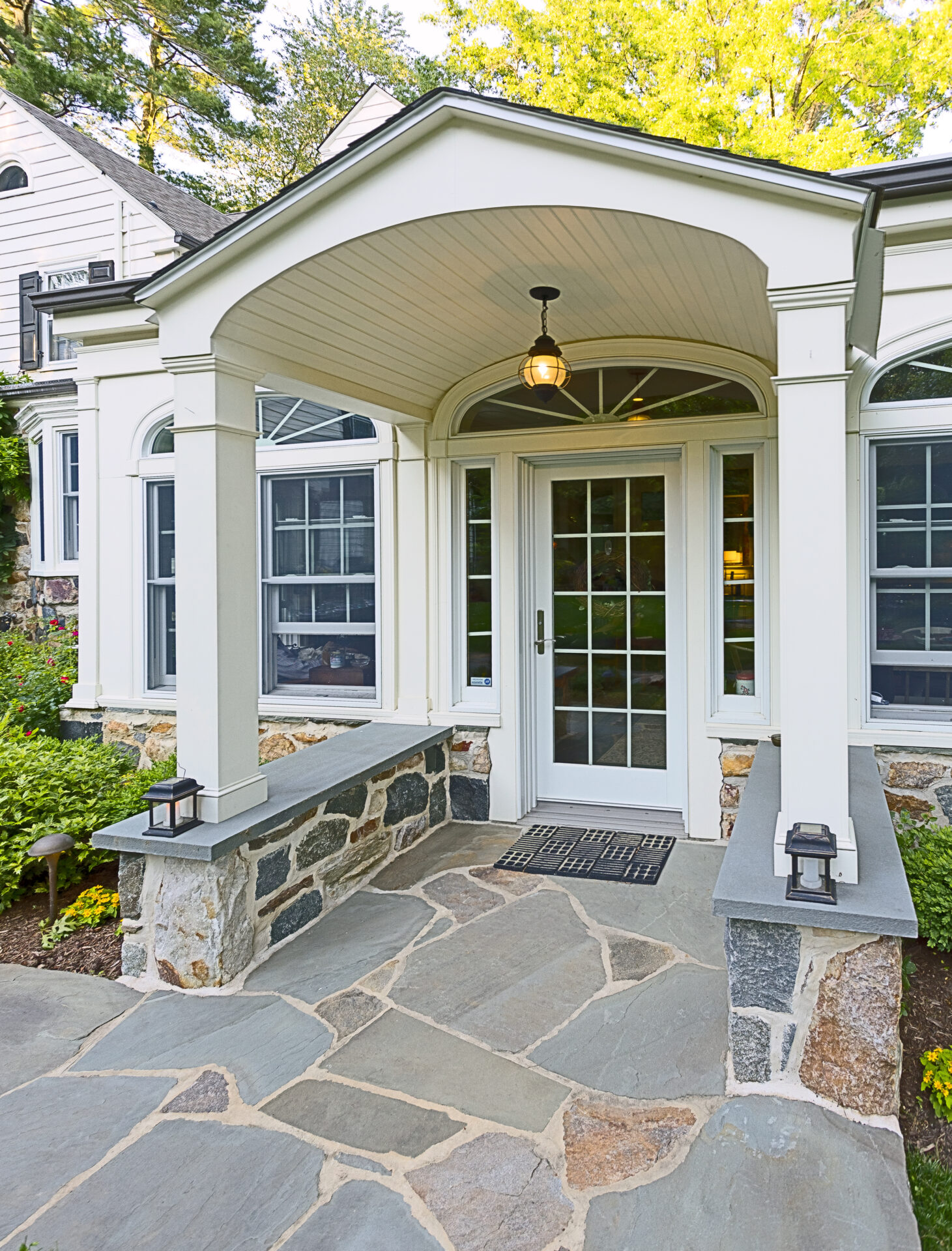 Porticos In A Variety Of Styles To Match Your Home's Architecture
There are a wide range of portico styles, such as modern, rustic, classic, Victorian or colonial. Looking at the style of your home should give you a good clue as to which best matches best. Whether it be brick, stacked stone, wood or fiberglass. The materials of which your home is built will indicate the different types of elements best suited for your portico design.
Artisan Masonry for Your Portico Design
DiSabatino Landscaping teams up with Esposito Masonry to offer custom portico designs that will mirror your home's architecture. Our custom designs incorporate wood, timber frames, fiberglass, brick, stucco or stone. The right material will create a stylish portico to draw attention to your home.
We pay close attention to the details, such a stately columns, privacy or half walls. As well as, cathedral or coffered ceilings, ceiling fan and more. DiSabatino can install all types of roofing options, such as shingle, metal and cedar. We expertly handle unique railing, stair and lighting options, as well. We will assist in choosing all the perfect finishing touches to give you a new portico that reflects your distinct style.
Whether you live in Delaware, Pennsylvania or Maryland, you can depend on our family-owned business to expertly design and install your custom portico. Get in touch with DiSabatino Landscaping to find out more about custom porticos designs near you.