---
Strategically placed exterior LED landscape lighting is one of the smartest investments you can make for your home. Not only does it showcase the unique features of your home, but it also extends your enjoyment of the outdoors, creates a welcoming sense of security for family and friends, and deters unwanted intruders.
Decorative outdoor lights are trending to bring your landscape and outdoor living space to life into the night. A few of the reasons local homeowners choose to install lighting include:
Beauty
Usability
Accident Prevention
Security
Value
It is important to work with a professional outdoor lighting contractor for low voltage landscape lighting installation to ensure quality workmanship, warranty, quality fixtures, and materials. Find unique outdoor lighting services near you.
Effectively communicating your wants and desires about what you would like to accomplish will elevate the value of your investment, as well as enhance your pride of ownership. Read testimonials from clients who rely on DiSabatino Landscaping to provide local outdoor lighting services in DE and PA.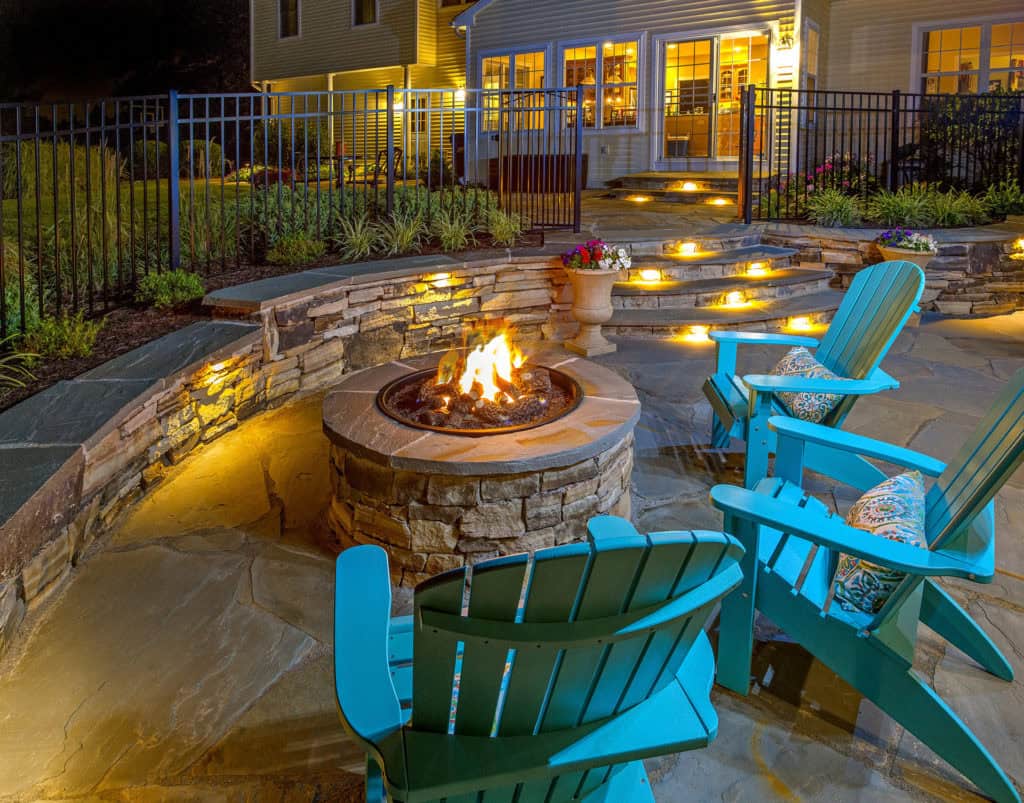 "DiSabatino Landscaping was a pleasure to work with and very creative in using existing plants along with new ones for a beautiful job on our property. Both crews were hard working, very organized, and willing to please. We were impressed with the amount of work that was done in such a short time. The receptionists were very friendly and helpful. A bright ray of sunshine and a good first impression of your company's work ethic. Keep up the good work!"
~ Rose Selvaggi, Wilmington, DE