---
Porches are the perfect spot to create an outdoor living area for any home. Whether it is a wraparound porch, an open front porch with a roof covering, or a screened back porch, DiSabatino Landscaping can create stunning porches to make your home in the Brandywine Valley stand out.
Our expert porch designers use 3D modeling software so clients can better visualize how their new porch will look and ensure that it matches their home's style. We keep up to date with the latest trends in porches and can help steer you toward the right choice for you.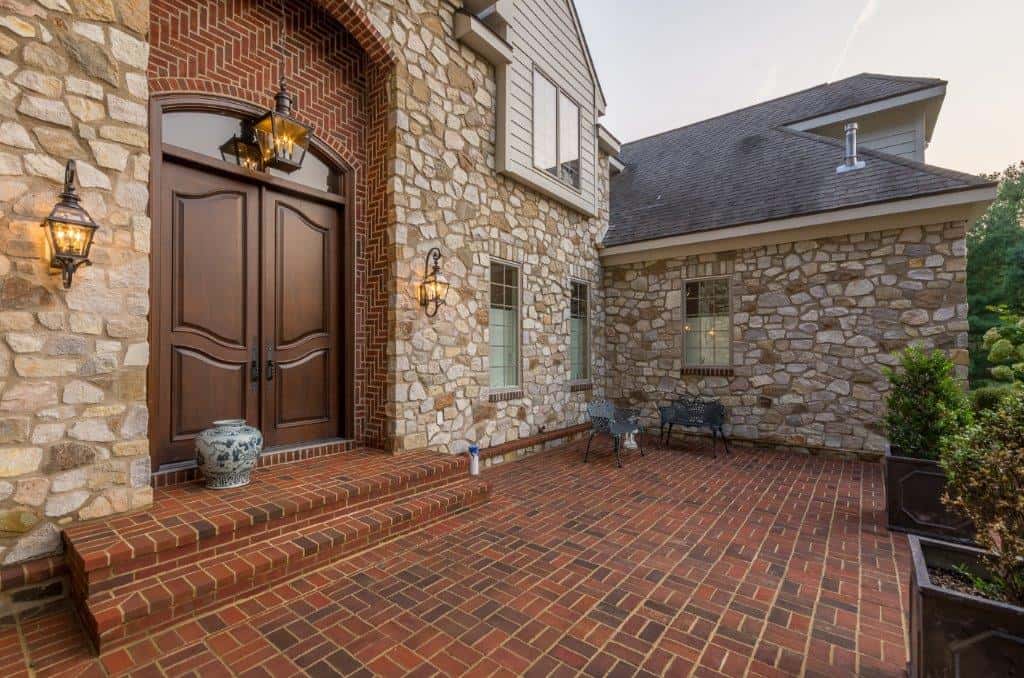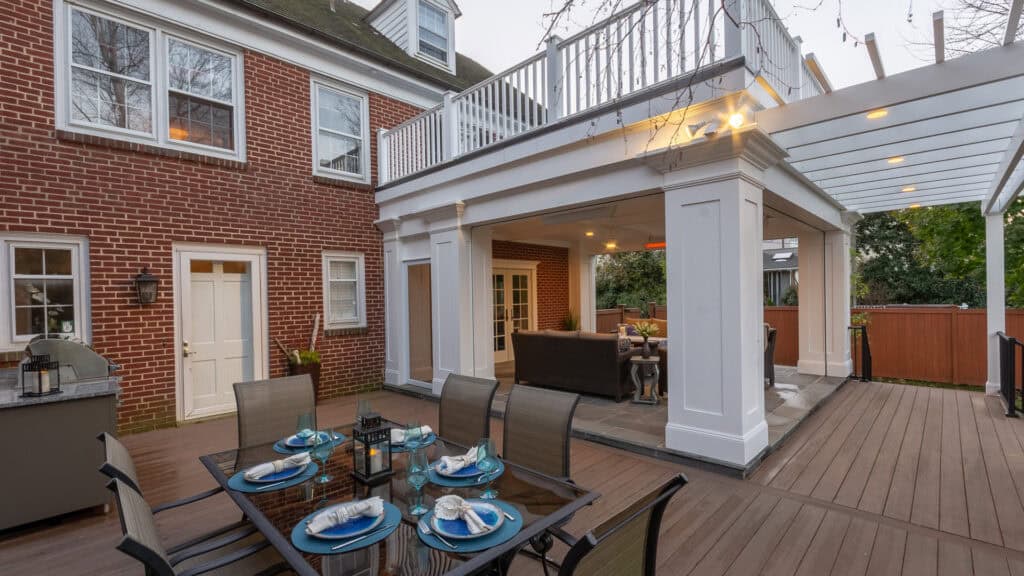 Local Custom Porch Installation
The first question we ask our clientele when creating a porch design is, "how do you want to use the porch?" Determining the purpose of the porch will make the design fit your needs.
A front porch that is well-conceived and professionally installed makes a great first impression on visitors and passersby. Homeowners will take pride in welcoming guests when they have a well-designed front porch by DiSabatino Landscaping. Additionally, our custom porch professional installers will help your unique porch last for years to come. Porches connect your home's interior to the exterior.
A front or back porch should be a place for relaxation and reflect the homeowner's style and tastes. Whether you are looking for a classic, rustic, or modern-looking porch design, we can get you a uniquely designed, custom-made porch to fit your needs.
Unique Porch Designs In DE And PA
At DiSabatino Landscaping, we work with Esposito Masonry to prove Delaware and the surrounding area with beautiful artisan masonry that matches the home. We have a wide variety of materials available, such as fiberglass, wood or masonry.
We pay close attention to the details, such as stately columns, privacy or half walls, cathedral or coffered ceilings, adding circulation with a ceiling fan, or installing screens to keep the bugs out. If your porch will serve as a dining or outdoor cooking area, we have all types of ideas and materials that will make your porch flow perfectly.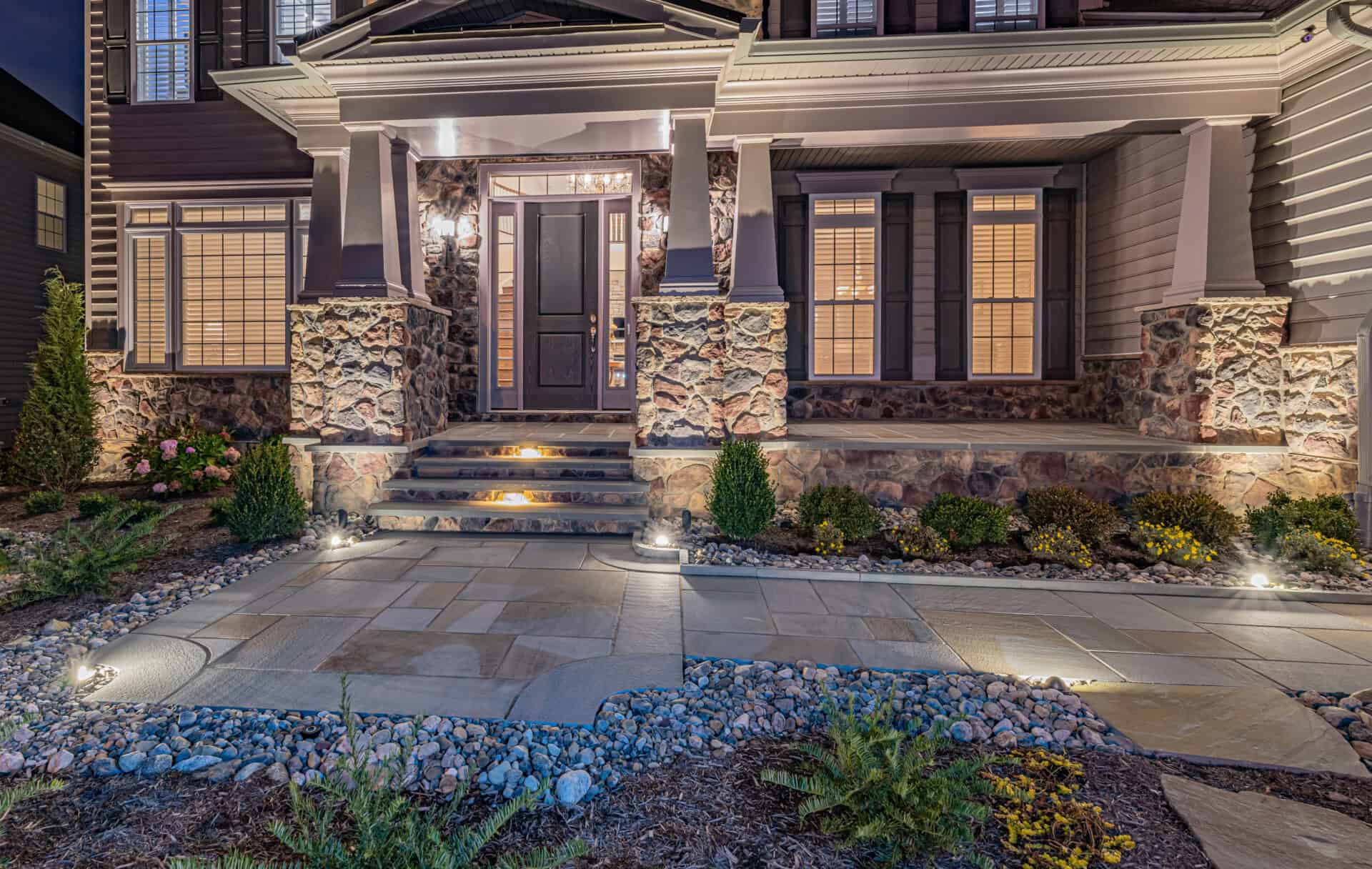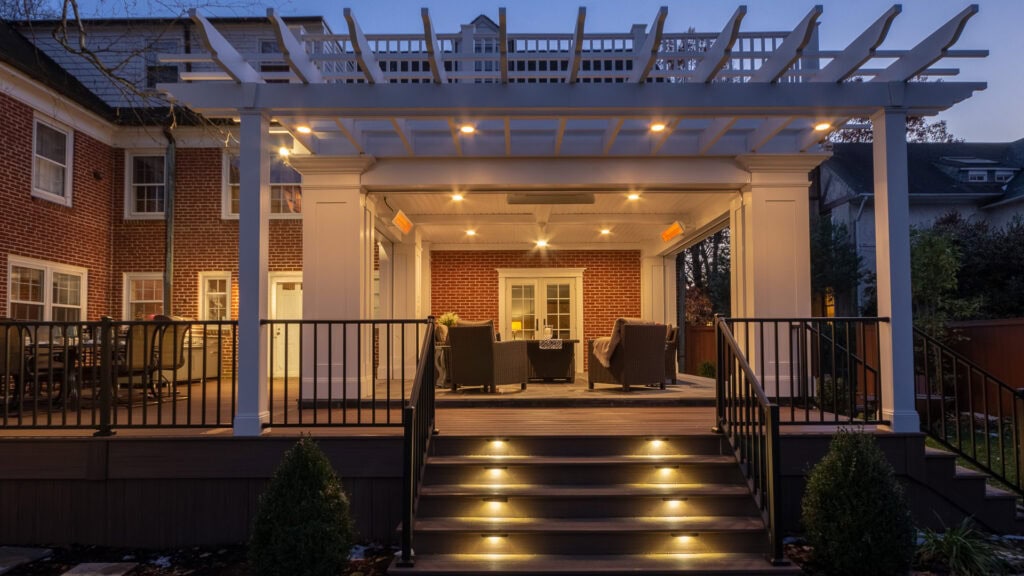 Roofing Options For Porches
DiSabatino can install all types of roofing options, such as shingle, metal and cedar. We expertly handle unique railing, stair and lighting options, as well. We will assist in choosing all the perfect finishing touches to give your new porch that reflects your distinct style.
Whether you live in Delaware, Pennsylvania, or Maryland, you can depend on our family-owned business to expertly design and install your custom porch. Get in touch with DiSabatino Landscaping to find out more.