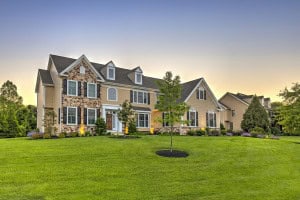 With all the time spent during working hours trapped inside at a desk, why would you want to come home and lock yourself inside?
Many of us wish our properties were more inviting and conducive to outdoor relaxation, gatherings or family dinners. A small slab of concrete outside the back door with a grim view of dried up grass is hardly something we look forward to viewing at the end of a hard day.
Why not make an inviting outdoor environment to relax with the family at the end of the day or a great place to entertain on the weekends. Not to mention an invigorating start to the work day as you dine al fresco on some fresh fruit and steaming coffee, while communing with wildlife.
If you're looking for ways to create a beautifully landscaped and hardscaped space that calls you to the outdoors, get in touch with DiSabatino Landscaping, we can make all you outdoor living dreams come true.
WARNING: This year is going to be a year of plant pest and diseases running rampant, as temperatures and moisture are ideal for breeding and spreading them.  Add to that the fact that the past mild winter also allowed for carry over of insect populations and diseases from the previous growing season.
Whether it is plants, shrubs, trees or sod – all of your landscape could be at risk for insect or disease infestations that could lead to costly consequences. Landscaping is an investment and regular maintenance is necessary to protect that investment.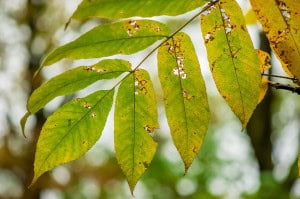 That is why those of us at DiSabatino Landscaping strongly suggest homeowners perform a regular scouting expedition of their landscaping to identify any potential issues with their plantings before they become an irreversible problem. It is an important component of any insect or disease management regimen to directly observe and identify insect or disease infestations as soon as possible.
Part of being able to identify potential infestations is to be familiar with your vegetation's healthy appearance and the history of previous pest or pathogen problems on your property.  As alluded to earlier, many fungal pathogens and pests may overwinter in soil or debris. Nursery plants may also introduce unwanted organisms to your soil.