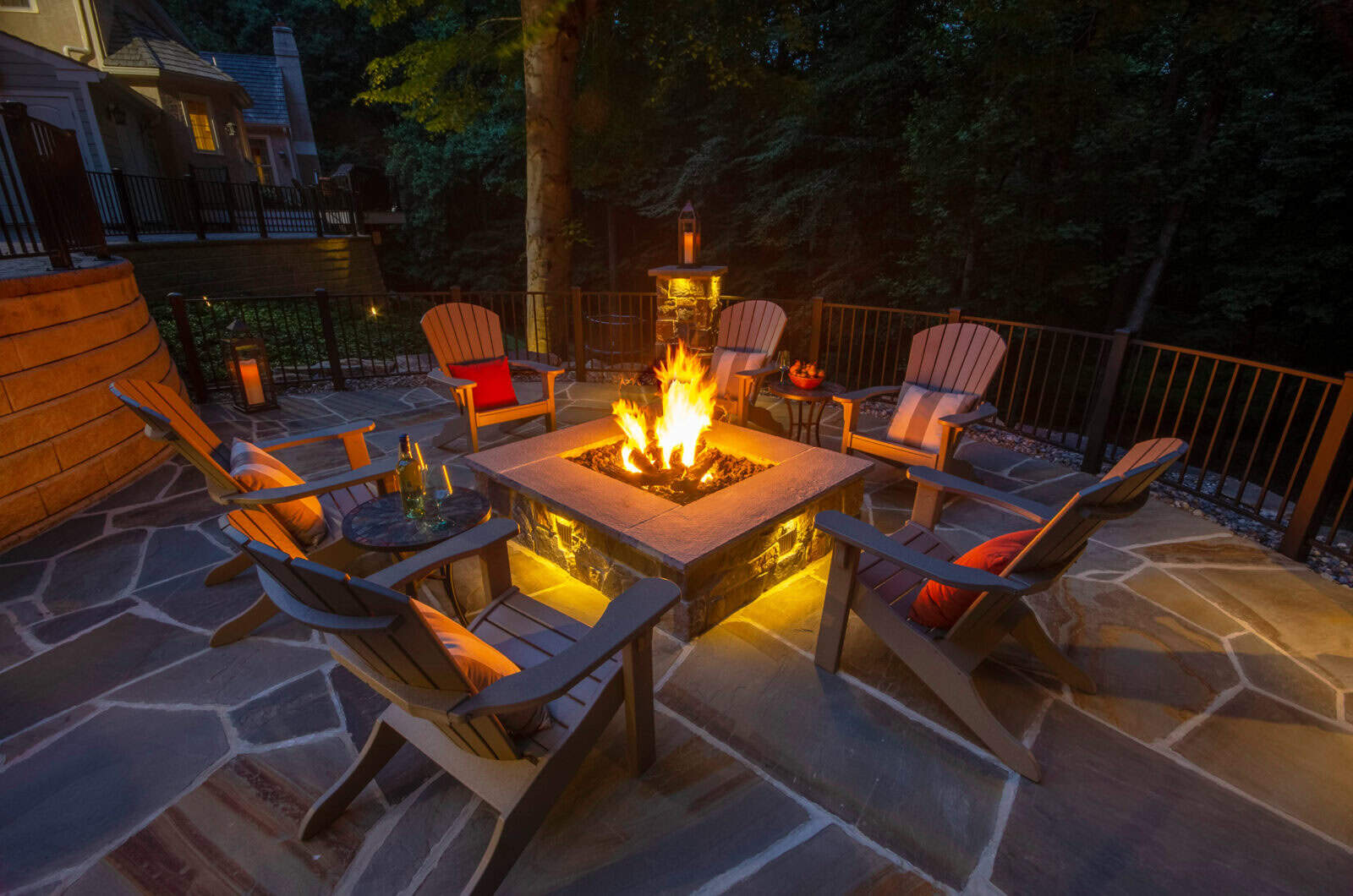 September 17, 2019
Fall is almost here. It's time to roast some marshmallows and enjoy the cooler evenings by getting the fire pit roaring and creating some great memories.
Add a Custom Made Outdoor Fire Pit to Your Outdoor Living Space
This is the perfect time to upgrade your outdoor living area with a custom made masonry fire pit. A fire pit will increase the value and usability of your backyard space. Activities such as foil meals, sunset cocktails,
A custom made fire pit will make your backyard a gathering place all year long. Sitting around a fire is a great bonding experience for family and friends. Warming oneself by a roaring fire while sharing a drink or meal and gazing at the night sky can be invigorating year round.
Why Add an Outdoor Fire Pit to Your Outdoor Living Space? Here are 7 Reasons:
A Fire Pit Extends Your Entertainment Space
A Fire Pit is Easy to Build and Very Affordable
A Fire Pit is a Great Conversation Spot and Creates Ambiance in Your Backyard
A Fire Pit Makes it Possible to Enjoy the Outdoors Year 'Round
Having Drinks and Dinner Around a Fire Pit is Very Romantic
Cooking Meals Around a Fire Pit is a Great Family Bonding Activity
A Fire Pit Adds Value to Your Home When it Comes Time to Sell
Whether you are enjoying the warmth as you listen to the crackling of the fire, sipping your favorite beverage, or roasting marshmallows with the kids, there's nothing like relaxing in the comfort of your own backyard.
DiSabatino Landscaping can transform your home with a custom made fire pit. If you want a beautiful custom made fire pit added to your outdoor living area created just for you, get in touch with DiSabatino Landscaping and Esposito Masonry. We create unique outdoor living areas and patios!
302-764-0408 | DiSabatinoInc.com
RELATED ARTICLES:
The History Behind Our Outdoor Spaces
Three Ways to Transform Your Yard Into an Outdoor Room
---


DiSabatino Landscaping is Delaware's #1 Hardscape and Landscape Specialist. We can help advise you what is best way to create your outdoor living space  Give us a call today! 302-764-0408