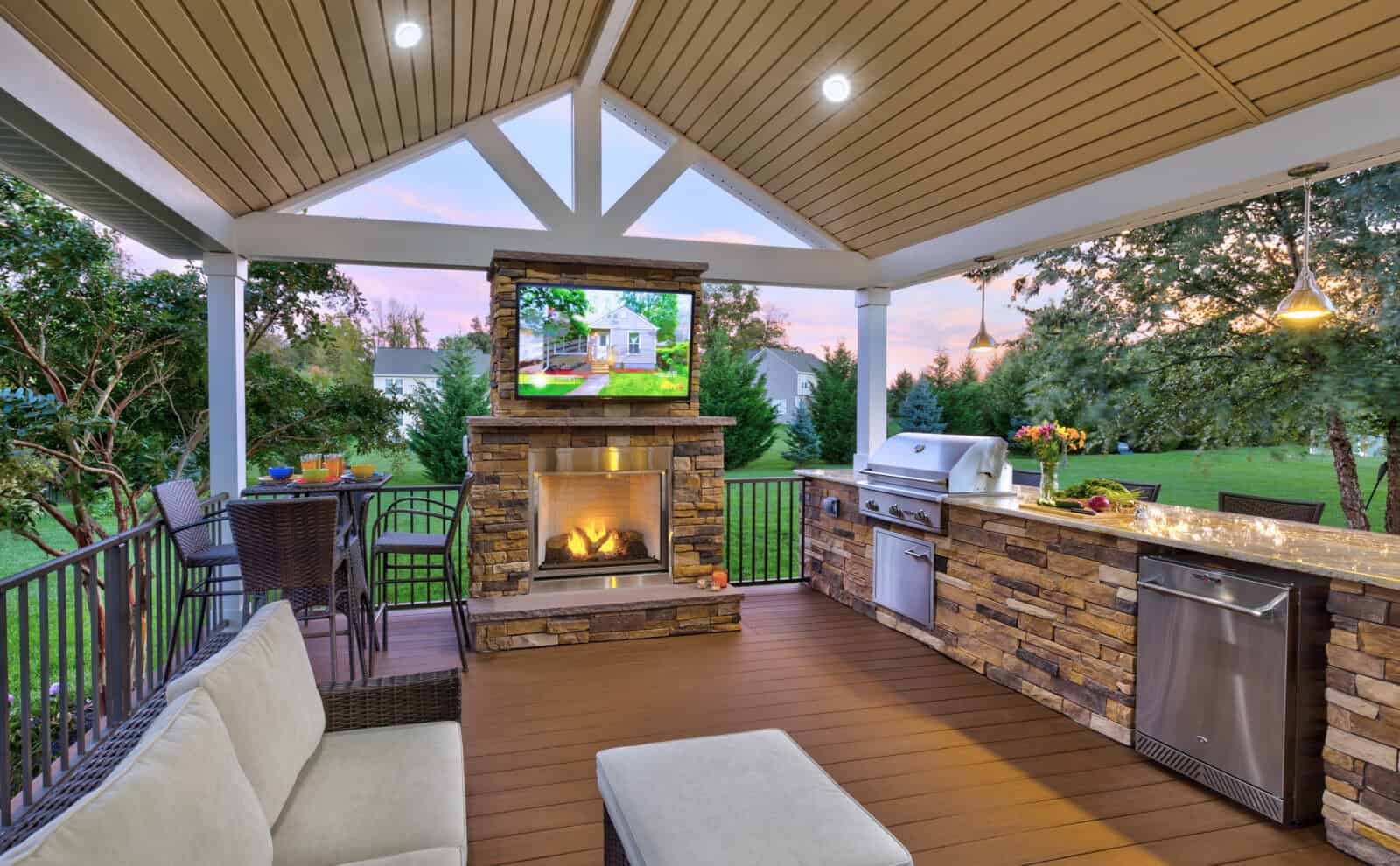 May 28, 2019
Outdoor Living Room Tips You'll Want to See This Spring
A typical backyard space can provide the kids a place to play, adults with a space to kick back in a lawn chair, and pets a place to roam away from busy streets. However, so many patio spaces are nothing more than a concrete pad, a few chairs, a grill, and perhaps a few potted plants. Why stop there?
Today's backyards are essentially extensions of the interior, complete with comfortable furniture, outdoor kitchens, and even protection from the elements. Yet, these outdoor rooms retain the natural elements and connection with the outdoors necessary to provide an escape from the stresses of daily life. Here are three ideas to get your outdoor room started.
Three Ways to Transform Your Yard Into an Outdoor Room;
Traditional Decking
A traditional deck can be the perfect beginning to an outdoor room. It elevates any furnishings up off the ground, providing space between you and natural annoyances such as insects, mud, and weeds. Decking also provides adequate drainage so that excess moisture does not remain trapped underneath any items you may have in your outdoor space.
You can choose from a variety of woods, stains and paint colors to accentuate the exterior of your home. However, you'll need to seal your deck against the elements, and will need to refinish the surface every two to three years. In addition, traditional decking does not have the life expectancy of other materials. Generally, you may need to replace as soon as ten to fifteen years after installation.
Azek
Although natural wood decks are certainly beautiful, more and more homeowners are choosing to use capped polymer materials for their outdoor spaces. Polymers, such as Azek, typically require less maintenance than traditional wood decking and will not warp, crack or split. As a result, a surface constructed of Azek won't require replacement or refinishing as a natural wood surface would.
You can also install Azek near pools, spas and water features. It is resistant to mold and will not absorb water and warp. The only potential drawback for some homeowners is the decreased ability to refinish with various colors and stains; however, the product itself comes in a variety of widths, finishes, and colors.
Timber Framing
If you'd like your outdoor living space to provide shelter from the elements and extend its use further into the fall and winter seasons, consider adding a timber-framed shelter. Gazebos, pergolas, pavilions and sunrooms all provide shade, protection from rain, and varying degrees of wind protection. In addition, your furniture, outdoor kitchen, and other design elements last longer and weather better when afforded some protection. Consider whether your home's architectural features support an attached structure like a sunroom or awning, or whether a stand-alone structure would benefit your space.
If you'd like to discuss adding an outdoor room to your landscaping, contact us today.
---


DiSabatino Landscaping is Delaware's #1 Hardscape and Landscape Specialist. We can help build an outdoor living area that will have you enjoying the great outdoors in style! Give us a call today! 302-764-0408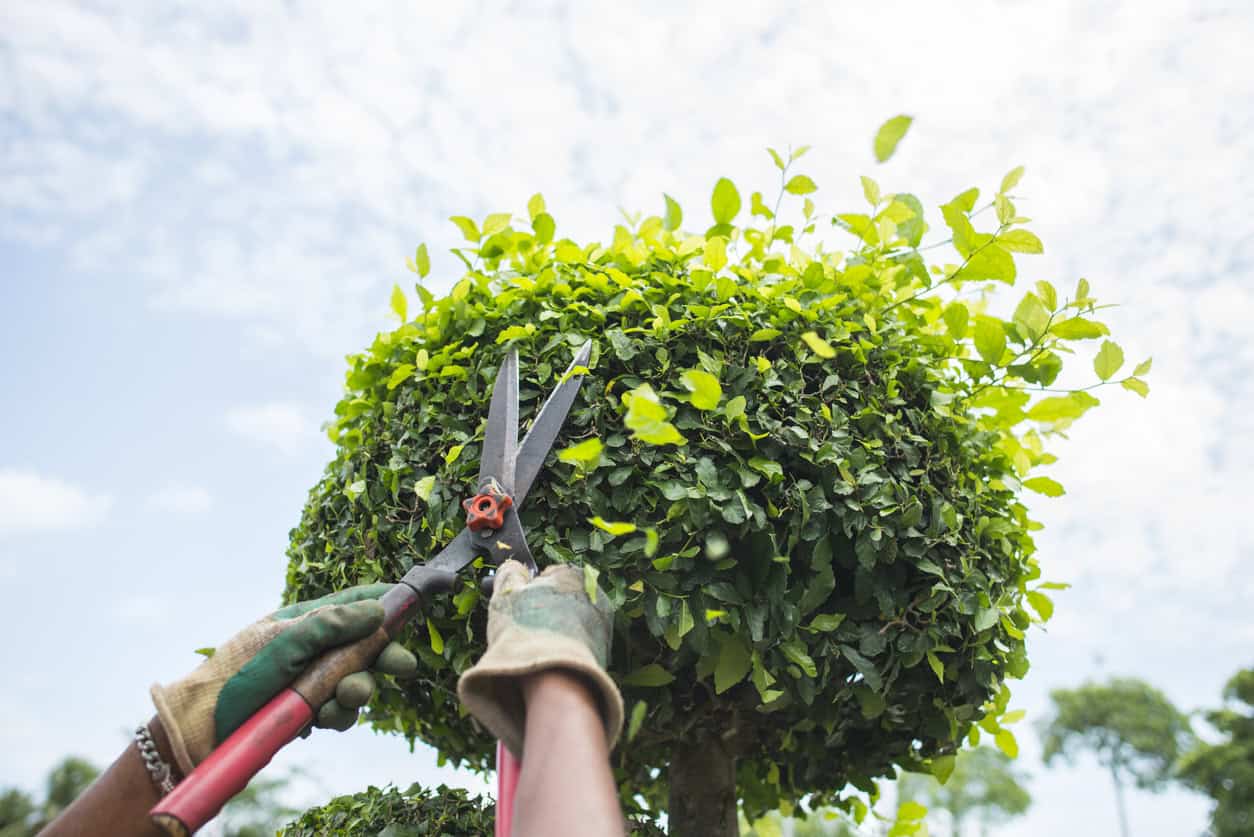 May 14, 2019
What You Should Know About Spring Pruning
The weather is a little warmer, the snow is likely gone for the year, and things are beginning to green up in your yard. Spring has arrived, and with it a few essential landscape maintenance tasks essential to bringing a well-maintained lawn into the warmer months. Among these spring tasks is pruning.
What plants should you be addressing? How, exactly, should you go about spring pruning? Why is spring pruning beneficial? Read on for a quick guide and the answers to these questions.
Why Is Spring Pruning Beneficial?
Proper pruning can remove dead or diseased branches, as well as shape shrubs, bushes, and trees into more aesthetically pleasing forms. Some plants flower only on new growth, so pruning these plants promotes blooming and keeps overgrowth to a minimum. Other plants simply respond better to pruning during the dormant period of early spring, allowing stored nutrients to reach the actively growing parts of the plant.
Spring pruning is advantageous in that it allows you to properly assess a plant's shape without blooms and new growth so there are fewer obstructions to determining the plant's final shape. Pruning in early spring also allows the wounds created by the cuts you've made to seal properly before the rapid growth to come with warmer days.
Trees
With many trees, such as birches, maples, oaks, elms and crab apples, you should only prune during the winter months, to prevent pests and diseases from accessing fresh cuts, or to prevent excess sap from bleeding out. Prune spring flowering trees, such as dogwoods, only after flowering. You can prune dogwoods down to only a few branches each year.
Evergreens
Both needled and broadleaf evergreens can benefit from spring pruning. Focus on the desired shape of the shrub and trim to fit. Remove overgrown new growth, dead, and unwanted branches, but avoid cutting into old wood since it may not sprout again.
Summer Flowering Plants
Spring is an ideal time to prune shrubs and vines that do not flower in spring, such as crepe myrtle, butterfly bush, and Pee Gee hydrangea, but you must prune before the plant pushes out new growth. Trim to the desired shape and remove excess growth and thickness.
Spring Flowering Plants
Do not prune plants that flower in spring, such as lilacs, most roses, forsythia, most hydrangeas, and rhododendrons, until after they've flowered in late spring. Since they bear blooms on wood formed the previous year, prune right after blooming to prevent removing the new growth that will produce blooms next year.
Questions about pruning? Contact us for a consultation at your earliest convenience.
---


DiSabatino Landscaping is Delaware's #1 Hardscape and Landscape Specialist. We can help advise you what is best way to maintain your landscaping!  Give us a call today! 302-764-0408