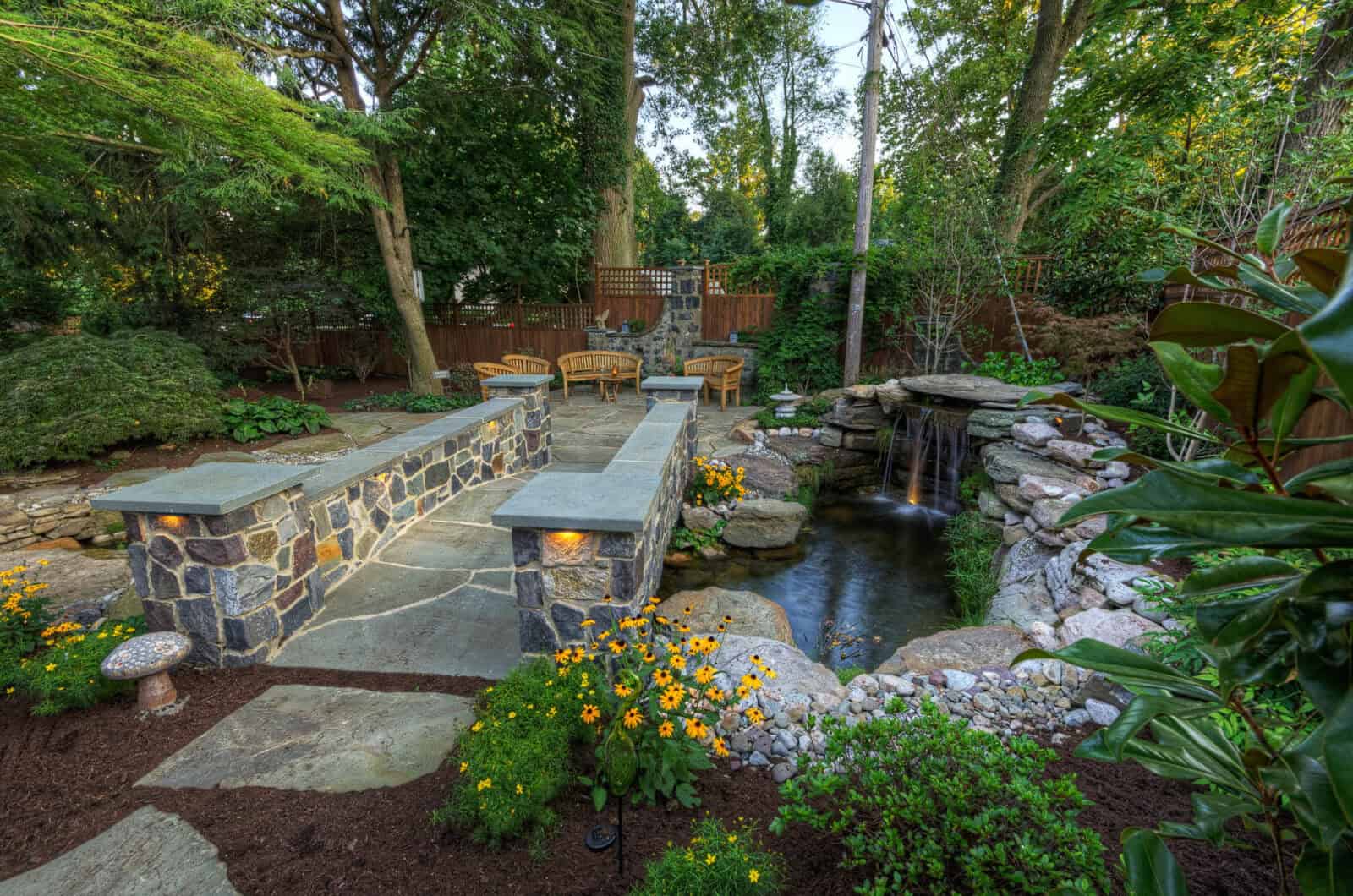 June 25, 2019
Accentuate Your Landscaping With These Standout Plantings
The first steps in any landscape design involve establishing foundation plantings to allow your home to blend seamlessly with the surrounding landscape. Then come the transitional plantings to bring your landscaping forward and provide a welcoming facade. If your landscaping is well-established, you may be wondering what comes next.
In most cases, the answer is accent plantings. Once you have a lush and beautiful foundation, use accent plants to create a focal point in your landscaping. There are many reasons you may want to create a focal point, and just as many strategies for using accent plants to achieve it.
We like these accent planting ideas for landscapes at any level of maturity:
Accent with color. Accent plants should contrast with surrounding plants to draw attention. Consider planting small bursts of color along a border, or in clusters within a larger area of greenery to provide interest.
Accent with shape or texture. Another form of contrast is the shape of your plantings, or their texture; you can add contrast by planting naturally interesting shapes or pruning foliage into shapes designed to draw attention. Planting a more prominent cluster of bushes among lower-lying foliage can provide a focal point for a larger expanse of garden area. Or, use taller accents to draw the eye through the landscaped area.
Accent seasonally. Choose accent plants that will bloom at a different time of year than your background plants to provide interest against the background foliage. Or, choose plants that leaf early in the year or retain foliage later in the year to continue to provide interest after other plants have receded.
Use accent plants to focus on architectural features. You can use color, height, interesting textures, or some combination of the three to draw focus to an entryway, stairway, or water feature. Accent plants used for architectural features should contrast with surrounding plants as well as the color and texture of the feature itself.
Use potted accent plants.

A great way to accentuate areas not normally conducive to plant growth, such as a set of stone steps or a home entrance on a patio or deck, is to place potted accent plantings on either side. You can also place potted plants with seasonal blooms along walkways, clustered near benches or water features, or to provide height to a dramatic front entrance.
No matter which features you wish to draw attention to, choose accent plants that provide visual interest by contrasting with your existing landscaping. Staggering clusters of seasonally appropriate plantings can continue to accentuate your landscaping year-round.
Questions regarding varieties that contrast best with your existing landscape? Contact us today.
---


DiSabatino Landscaping is Delaware's #1 Hardscape and Landscape Specialist. We can help advise you what is best way to maintain your landscaping! Give us a call today! 302-764-0408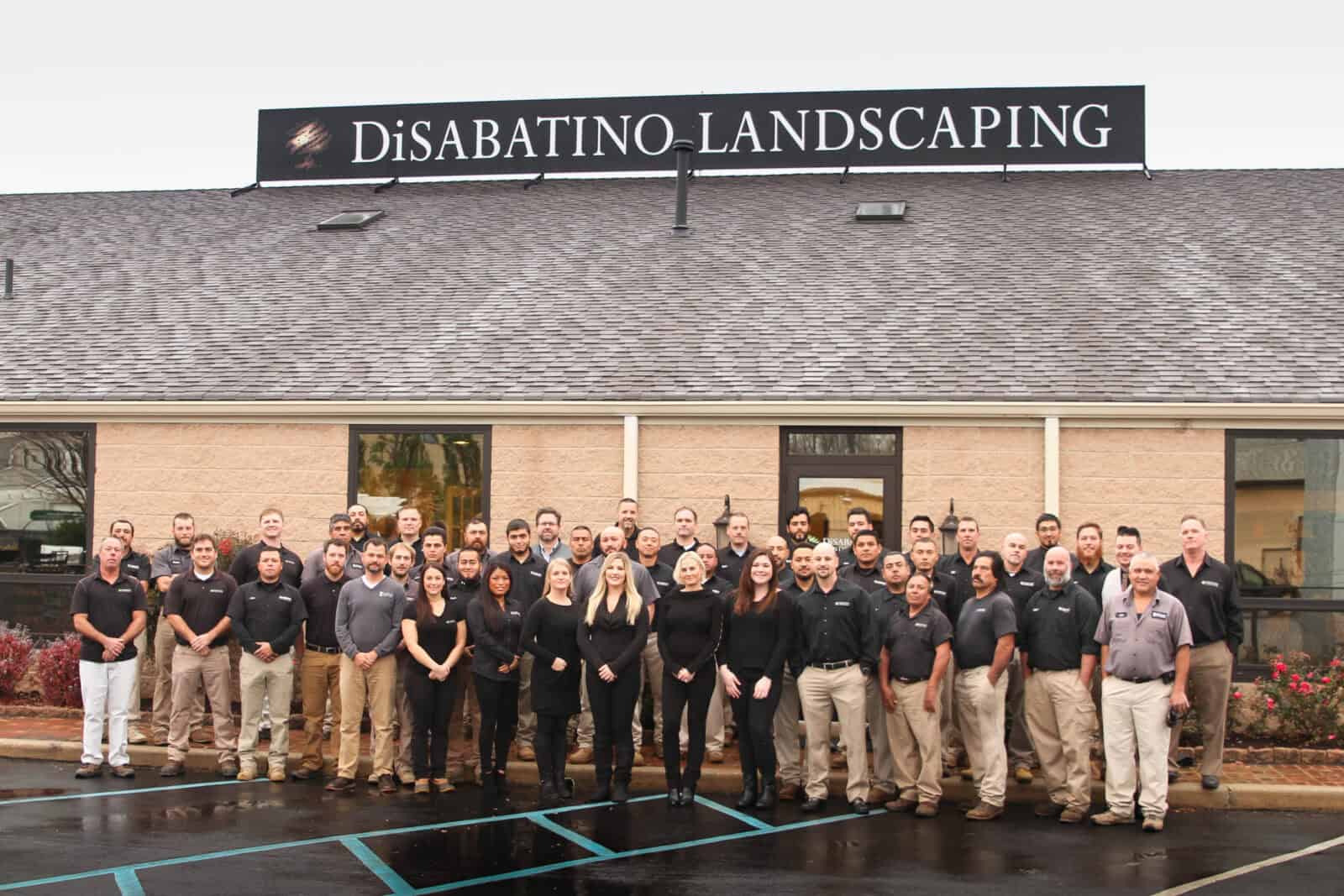 June 11, 2019
It's June. The sun is shining, the grass is growing and the flowers are blooming. You're now beginning to realize that your landscaping could really use some help. Maybe you've noticing that your patio or deck isn't what it used to be and it's finally time to install the new outdoor living space you've been dreaming about.
This month we decided to catch up with DiSabatino Landscaping, a local business with the skills and expertise to help you with all of this and more. DiSabatino has been creating superior landscaping and outdoor living spaces for more than 25 years. Their team of highly trained professionals is skilled in all areas of landscaping, hardscaping, construction, masonry and tree care.
The company as it is known today came about when Chris DiSabatino, founder and owner of DiSabatino Landscaping, joined forces with Vincent Esposito, founder of Esposito Masonry. Through their collaboration and efforts, they were able to grow their company into a crew of more than 60 designers, horticulturists, craftsmen, artisan masonry and landscape professionals.
What's the philosophy behind your business?
"DiSabatino Landscaping was built on the same core values we hold true today: Integrity, trust and a true passion for exceeding our clients' expectations. Our team members take pride in our reputation and legacy as an award-winning company with an A+ rating by the Better Business Bureau. From your initial phone call to the final walkthrough, you will know you're working with a professional, people-oriented company by the character of every DiSabatino team member you speak to."
---
---
What do you enjoy most about your work?
"We are continually inspired by our clients, who bring us into their homes to improve their quality of life. Our family name is our company. Every team member you see representing us in uniform, job signs proudly posted on our clients' properties and vehicles driving around the Brandywine Valley come back to our reputation and legacy. "
Do you have a special message to share with the neighborhood or community?
"We put our name on our company to represent the old-world values and tradition of doing the right thing for our clients. That's what builds trust and creates lasting relationships.
We also believe in giving back. DiSabatino recently donated a memorial to Salesianum School that recognizes first responders, veterans and those who lost their lives in the line of duty. We also donate and serve the area in which we live by giving our time, talent and treasure back to the community that takes care of our team. "
---
---
How do you make your workday fun?
"We take care of everyone. We've built a community room where members of our team can hang out, relax, grab a coffee and prepare for their day. There is also a well-stocked machine with safety gear and tools.
We like to promote contests for our team. There's a "safety bingo pool" for the longest stretch of accident and injury-free days. Team members are rewarded based on a pool that increases daily. We also give our crew Wawa gift cards and they get to take basketball, hockey and soccer shots based on great performance and client testimonials."
---
---
Family is obviously an integral part of your company. Can you tell us more about yourselves and your family?
"We are a family business and believe that family is a key component. Both Chris and Vinny learned the trade from their grandfathers. Chris and Vinny's wives, Jackie and Mollie, have worked at the company and they're both also the parents of sets of twins, as well as more children. We take pride in our family legacy and reputation of creating lasting relationships with our clients and the local community."
The DiSabatino team's philosophy of hard work and commitment to customer satisfaction is one of the many reasons DiSabatino Landscaping and Esposito Masonry have been successful for more than 25 years. And it's a tradition Chris and Vinny hope to pass along to the next generation as well.
---


DiSabatino Landscaping is Delaware's #1 Hardscape and Landscape Specialist. We can help advise you what is best way to maintain your landscaping! Give us a call today! 302-764-0408