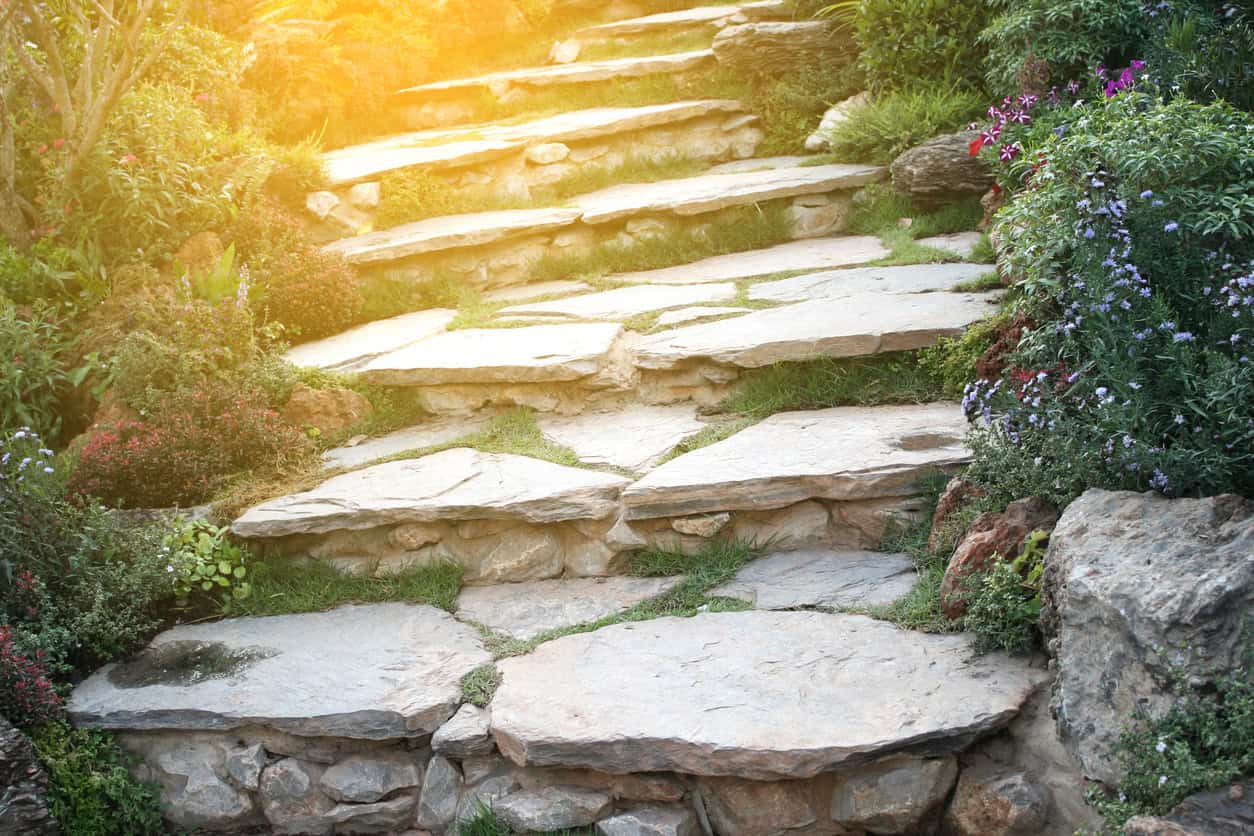 June 26, 2018
Creating a sustainable garden that helps promote a balance of native plants is not only beneficial for wildlife, it makes for less need for harmful chemicals and more enjoyment of the outdoors.
Gardening is a rewarding experience as it connects one to nature and helps one's mental health and physical health. Connecting with the outside world is a great way to wake up an individual's senses. What if we go further and create a garden that not only looks and smells good, but also helps local wildlife?
The benefit of attracting wildlife to your garden is that it will make the garden feel alive and help to keep it beautiful. A careful selection of plants, well-planned layout and creation of wildlife habitat will create a natural balance between inhabitants and visitors to your garden.
One of the main benefits of creating a wildlife garden is natural pest control. Once a balance between the creatures living in a garden is accomplished, none of them can prevail and cause damage to garden plants. Birds and ladybugs will reduce aphids and other plant sucking populations. Frogs and hedgehogs control slugs. Meanwhile, bees and cross-pollinating insects are crucial for fruit and seed production.
One of the best ways to support wildlife is by using plant species native to your area. Native species will support a greater array of wildlife than if you plant that same area with non-native species. Keep in mind that wildlife needs these three basics – food, water and shelter.
With natural habitats disappearing at a rapid pace, we should no longer create gardens that appeal to us for their beauty. We need to fill those gardens with biodiversity, which helps support wildlife and sustainability.
From the simple acts of adding a bird bath to your garden to the more involved conversion of the local drainage ditch to a miniature cattail marsh, there are many ways you can play a role in wildlife conservation.
One simple way to cater to local wildlife is to plant native oak trees, which support moths and butterflies populations. These in turn serve as food for birds. Native hedges and fruit trees provide both habitat and food for wildlife.
It is crucial to avoid using chemical products in your landscaping because of their toxicity to both humans and wildlife. In truth, chemicals cause more problems than they solve, as they drive away animal species that help control pests.
One reason that native plant preservation is crucial is that as developers destroy wildlife habitats, there is a chance that these plants could become extinct. If local gardeners do not grow certain native plants, they could disappear from the earth! There is great power in large numbers of people making small changes. Be part of the solution.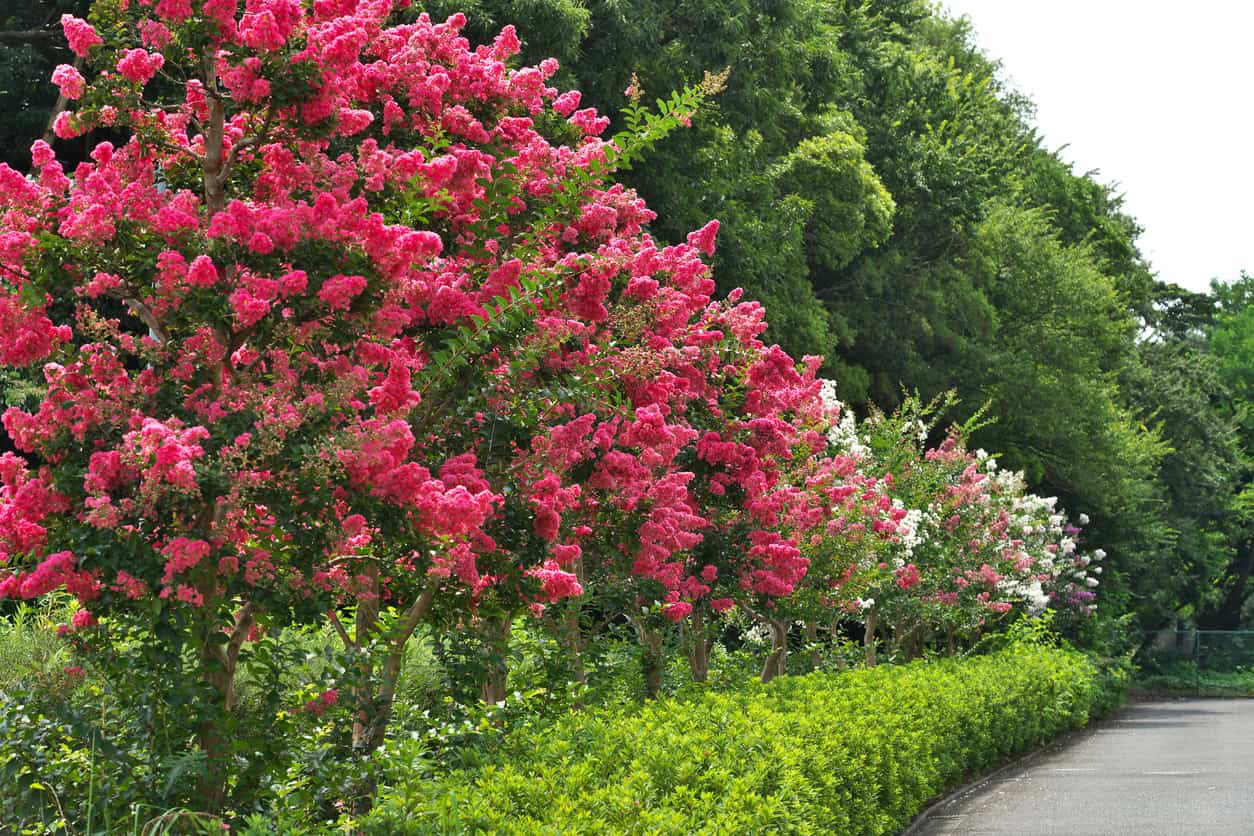 June 5, 2018
Anyone who has travelled in the south during mid-summer has surely taken note of the Crapemyrtles throughout the area. The crapemyrtle, often referred to as the 'lilac of the South', boasts showy blooms that attract bees and provide habitats for a wide variety of birds.
The common crapemyrtle is a native of China and Korea. Crapemyrtles come in a variety of sizes and colors. Thanks to the hybridizing efforts on the part of the National Arboretum and several Crapemyrtle enthusiasts, this colorful specimen has made its way north for the last several decades.
From luscious colors of blooms to smooth bark and dense foliage, the crapemyrtle is the center of attention in any landscape. The tree is not only known for its beauty, but also for it hardiness and dependability.
Those of us at DiSabatino Landscaping would like to share our knowledge with you on have success with your Crapemyrtles in the mid-Atlantic region (zone 5-6). Below is a list of the basics when caring for this hardy tree in your landscaping.
Basic Care of the Crapemyrtle:
Plant in Well-Drained Soil: Planting your Crapemyrtle in a raised bed, berm or sloping area is ideal. Beware of planting flush with the ground, ESPECIALLY if your soil has a high clay consistency. Areas of your landscaping that tend to puddle or stay damp after a rain will inhibit a crapemyrtle from surviving the winter, as the stem tissue will not harden off properly. Crapemyrtles are naturally drought tolerant.
Crapemyrtles Love Heat: A sunny spot in your landscaping is ideal as Crapemyrtles easily abide extra heat that occurs near a south-facing wall or fence. If full sun is not available, they will thrive with ½ day sun.
Fertilize in Spring: A crapemyrtle blooms on current year's growth, it is suggested to use either 'Plant-tone' or 'Flower-tone' or a comparable product. Mature plants tend to need less fertilizing. Do not fertilize after July as the resulting new growth will not harden off properly before frost hits and will die back in the winter.
Trim in Early Spring: It is best to trim from mid-March to early May before the new growth appears. While later trimming will not hurt the plant, it may delay or eliminate flowering. A trimmed branch will take 6 to 8 weeks of hot weather before it will bloom. It stands to reason, anything trimmed after June will most likely mean no blooms for the season. A big NO-NO is to trim after July, as the new growth will not be ready for winter.
Treat for Japanese Beatles: Treat for Japanese beetles in June or July if they become an issue in your area.
Except for newly planted Crapemyrtles, do not water or fertilize in the fall. It is best to have drought stress versus too much lush soft growth, as you want the stems to harden off for the winter. Crapemyrtles are the most accommodating plants, thriving in dry, full sun and requiring less maintenance that most trees and shrubs.
---


DiSabatino Landscaping is Delaware's #1 Hardscape and Landscape Specialist. We can design an outdoor living environment that will add quality to your life and value to your home. Give us a call today! 302-764-0480