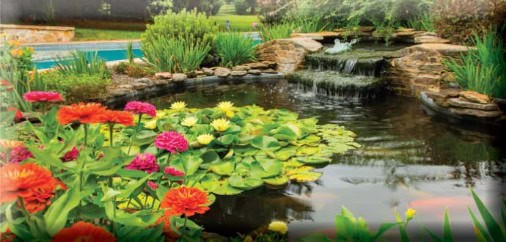 Ponds, water fountains, waterfalls and other water features should be properly winterized in order to protect and prevent freezing pipes and cracking foundations during the winter. As a homeowner, you invest a great deal of money on these ambient features. Protect your  and investment by properly winterizing your pond today.
Every homeowner has a unique landscape that requires an individualized approach. Your method will depend on the exact features of your pond or pool. If you have a very intricate pond eco-system, you should consult an expert for specialized winterization methods. Otherwise, the following steps will help ensure your water is property winterized.
The cold season has arrived and winter weather is on the horizon. You've spent a lot of money making your landscape beautiful.  Now, be sure to protect that investment by making sure your property is ready for winter.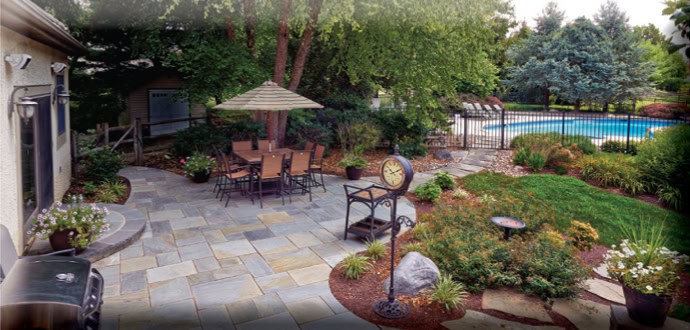 The cold temperatures, drying winds and snow cover of winter can all cause all kinds of problems to your landscape. Plants can get windburned or suffer broken branches from heavy snow loads, while patios and driveways may sustain damage from plows or corrosive deicing products. Replacing lost plantings is costly and time-consuming. Save yourself the time and trouble by winterizing your property now.
One of the most crucial steps you can make is to to ensure your plants are well protected from the harsh winter elements. Some trees and shrubs, such as  broadleaf evergreens and arborvitaes, require special attention, while others are naturally equipped to survive harsh elements. It's important to consult with a  professional to see which plants or trees requires winter help and which ones are fine on their own.
One of our recent articles focused on the importance of using dormant oils and anti-desiccants to protect your woody plants. While this is important, there are a number of other ways you can make sure that your landscape is ready for the frigid months ahead.