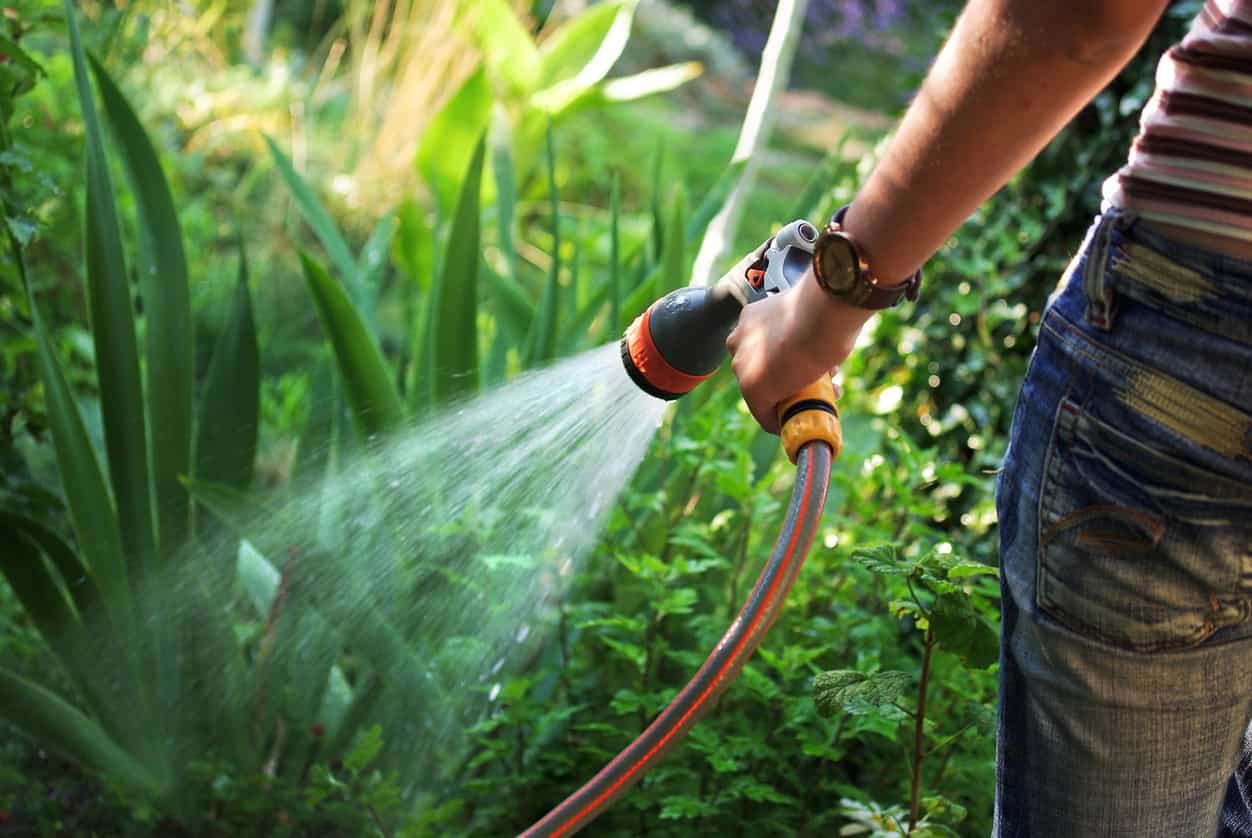 July 23, 2019
A Summer Watering Guide for Your Garden
Summer is here and that means it's time to start thinking about watering your lawn and garden. Some areas are typically dryer than others, but how do you know if your lawn or garden needs attention before it goes brown?
Do you know the right time of day to water so you don't ruin your plants? Maybe you didn't even know you could ruin them by watering at the wrong time.
Watering Myths
There are many myths surrounding when and how to water your plants. It's important to understand what is true and what is not so you don't kill your plants with too much, or lack of, water.
One myth is that plants require an inch of water per week in order to survive. While plants do require water, not all plants can go by this idea. A great way to avoid following this myth is to watch the soil. Water the plant to provide enough water to its entire root system and then wait until the soil seems to be drying out before watering again. This keeps the plant healthy and doesn't cause any issues from overwatering.
Another myth focuses on wilting. Many say if a plant is wilting it requires water. This is only partially true. While wilting is certainly a sign of a plant's roots drying out, it could also be caused from other factors besides water. The most important thing to do is check the soil. If the soil still has moisture, then the plant could be wilting from root disease, physical damage, or even insects in the soil. It's important to know what to look for before assuming your plant needs to be watered.
Other myths revolve around types of watering. Some say that overhead watering on a sunny day can scorch the leaves and overhead watering with a sprinkler is bad for plants. The main, and only, reason to be cautious of watering on a sunny day is due to evaporation of the water in the heat. Because of the evaporation, plants receive less of the water you're trying to provide. As for overhead watering with a sprinkler, it's true that this isn't the most efficient form of watering. It's important to note that watering from an overhead sprinkler can be useful on dry, windy days when the dust might collect on the leaves.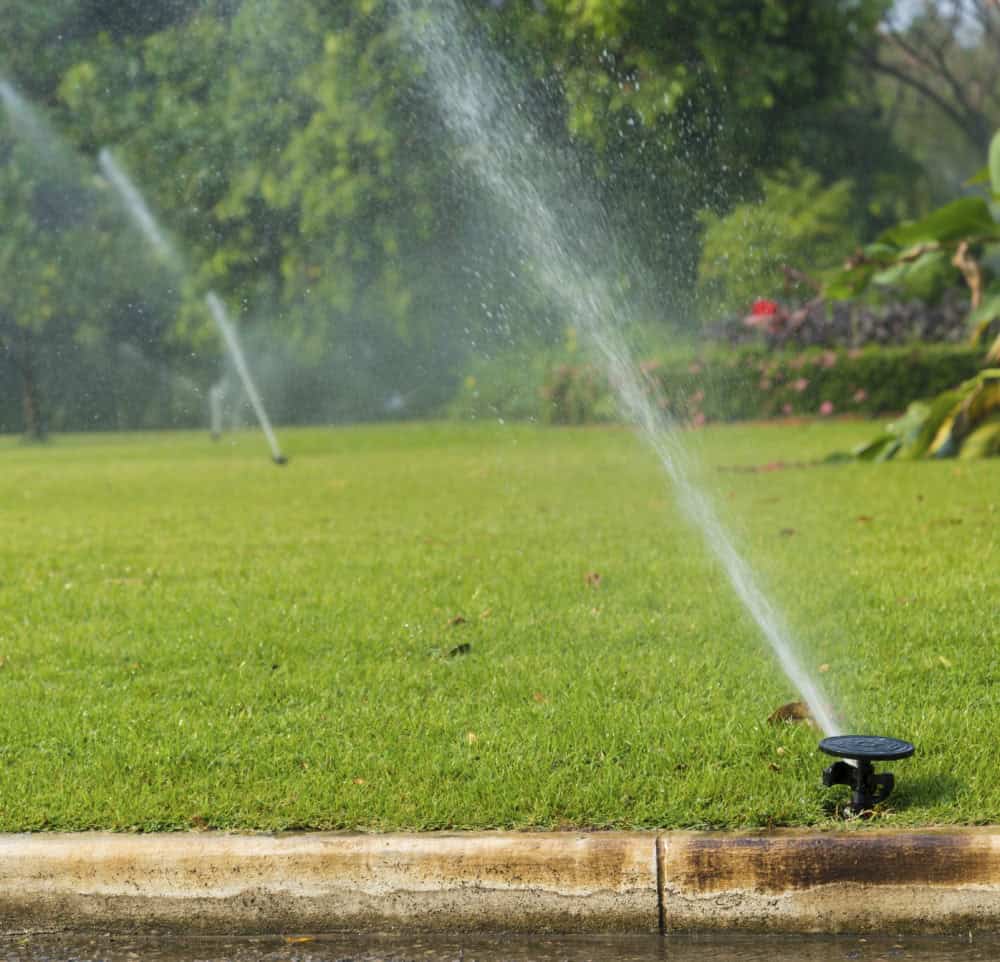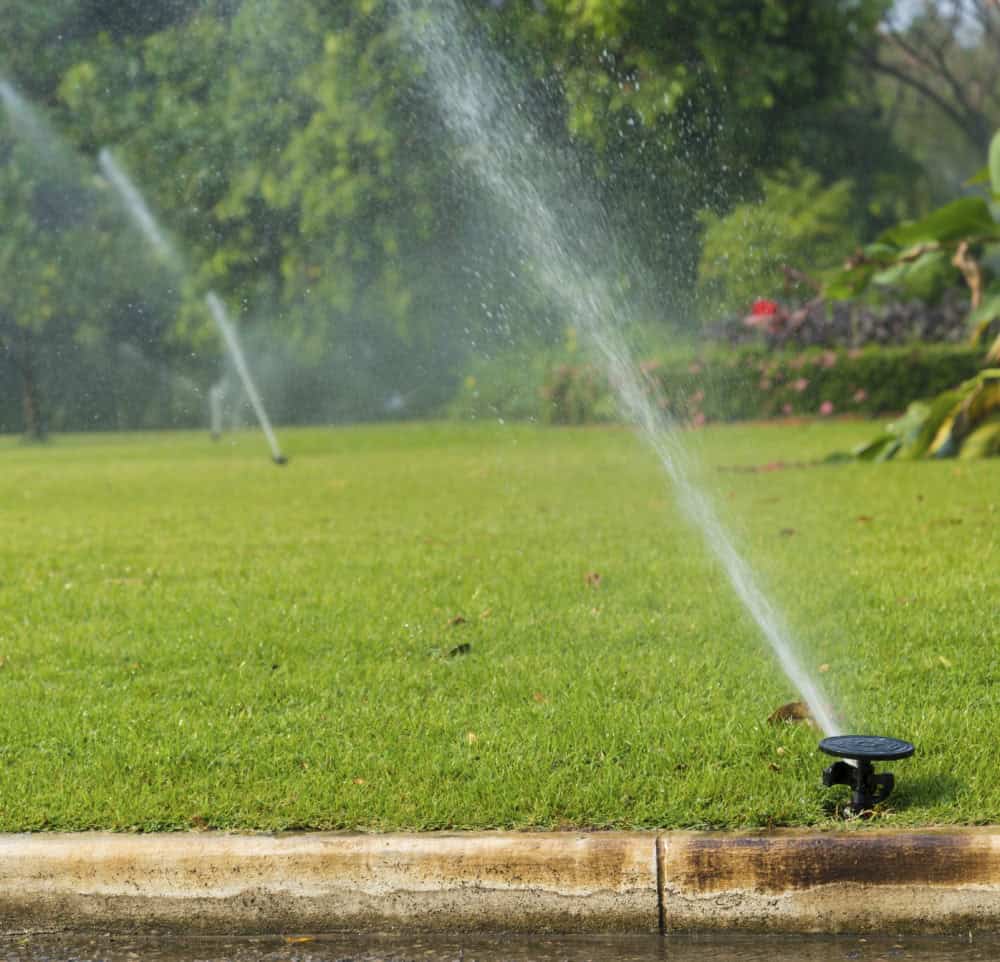 Dos and Don'ts
There are several ways you can ensure the safety of your plants this summer. Some are listed above in correction to the myths. Others are fairly simple: watch your plants for "indicators" and avoid getting the leaves wet if you can.
What does all this mean? It's very simple. An indicator plant is the first plant that will wilt or otherwise show signs of distress in the garden. Once you've located this plant, find the cause of its distress, whether it needs watering or some other attention, and ensure the other plants are safe from the cause. If it needs to be watered, chances are the other plants do as well. If the indicator plant is affected by a bug or root disease, chances are the other plants are fine and perhaps this plant should be removed. Know the differences in what and how these factors affect plants before assuming the plant needs watering.
Why is it important to avoid wetting the leaves of the plants? Wet leaves can breed diseases and can provide less water to the roots. By keeping the leaves wet, water is unable to get to the root of the plant and spread throughout the entire plant to keep it alive. It is also a factor that any plant-related diseases are prone to attaching to the leaves of the plant and thrive in water.
Conclusion
It's important to ensure your plants are well taken care of. Avoid any of the myths above and always do your research. If you have a new plant or are unsure if something is a myth, look it up and research proper information before caring for your plants incorrectly.
RELATED ARTICLES:
5 WATERING TIPS FOR YOUR NEW PLANTINGS
WATERING TIPS FROM DISABATINO LANDSCAPING IN DELAWARE
---


DiSabatino Landscaping is Delaware's #1 Hardscape and Landscape Specialist. We can help advise you what is best way to maintain your landscaping!  Give us a call today! 302-764-0408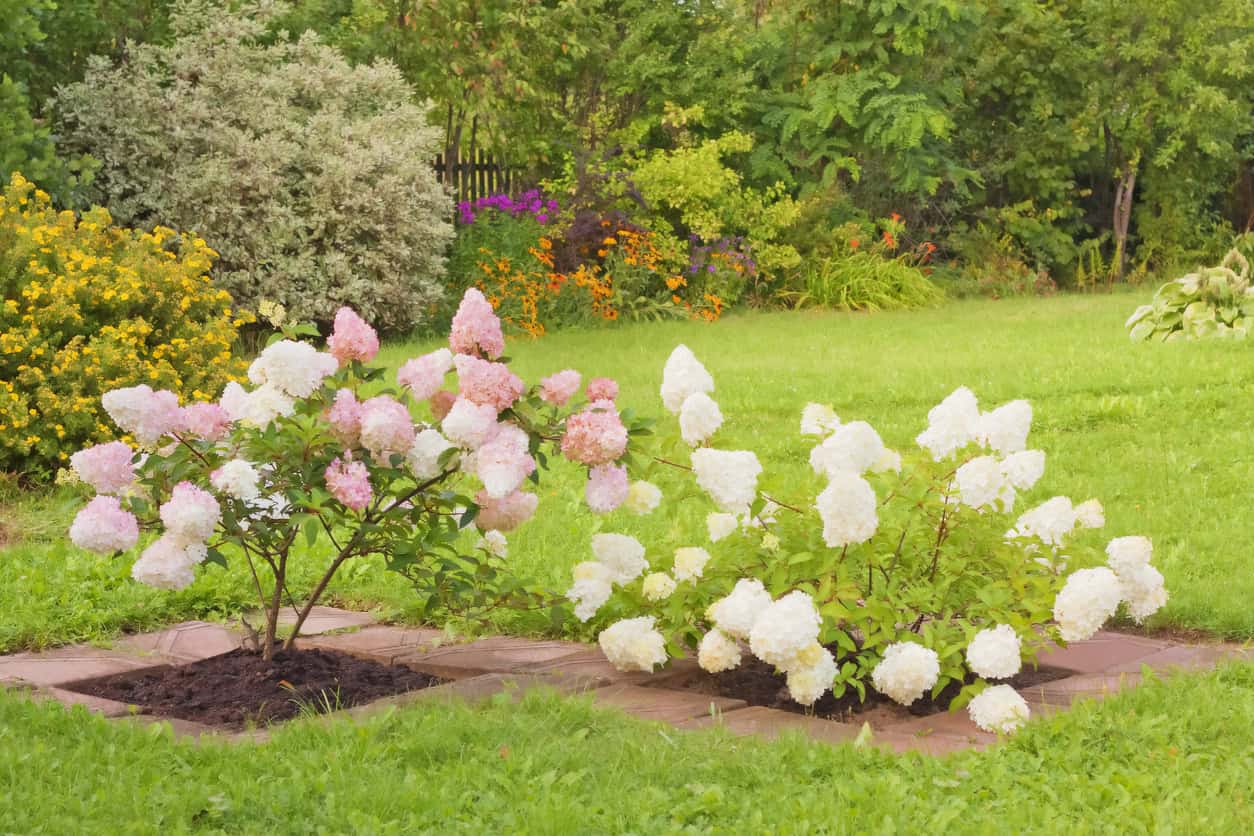 July 9, 2019
Blooming Shrubs This Summer
Looking for the best shrubs for your garden this summer? Check out these great summer shrubs to add some life to your garden!
Low Maintenance
There are many types of shrubs out there that produce flowers or attract birds and butterflies to your yard, but some of them are so high maintenance that many people tend to avoid them. Shrubs are the least of most summer concerns because it's one more thing to look after and remember to take care of.
These shrubs are low maintenance and still attractive to the eye and birds and butterflies:
Bluebeard Shrub
Butterfly Bush
Carolina Allspice
Hydrangeas
Oleander
Potentilla
Rock Rose
Rose of Sharon
Shrub Rose
Smoke Bush
Spirea
Summersweet
These shrubs all have a low-maintenance care regimen for their summer blooming, creating an easy, yet beautiful, addition to your landscaping for the summer months. Visitors and passersby can enjoy the beautiful colors of these amazing shrubs and you can be happy with the lack of effort it takes to have them.
Size
Some shrubs are larger than others and can take more room from your yard. While they are beautiful, they can take away from other plants and flowers you may want to keep. It's important to know what size a plant or shrub will be before you decide to add it to your garden.
These plants will grow to be no more than 3 feet max and will still look amazing in your garden:
"Becky" Shasta Daisy
Black-eyed Susan
Blue Mist Shrubs
Coreopsis
Daylilies
Late-blooming Astilbes
"May Night" Garden Sage
Pinks
Sedums
St. John's Wart
Yarrows
With no more than 3 feet of growth, these plants and shrubs could be your choice. Or perhaps you'd like something slightly larger, but nothing to take over your garden. Try these, as they grow no more than 6 feet:
Bee Balms
"Bonica" Rose
Foxgloves
"Knockout" Rose
"Martha's Vineyard" Rose
Michaelmas Daisies
Oriental Lilies
Purple Coneflower
Russian Sage
Summer Phloxes
If you are still seeking to go larger, these plants and shrubs can get up to a maximum of 10 feet:
Butterfly Bushes
Hollyhocks
Hydrangeas
Rose of Sharons
There are so many others out there that could provide the color and style your garden seeks. Be sure you know what you want before you purchase.
Conclusion
If you don't know what will fit your garden best, do some research. Find plants and shrubs that grow to just the right size and have just the right colors. Most places for research will even tell you if, and what kind of, birds or butterflies are attracted to each plant. This could provide some extra color and fun to your garden.
---


DiSabatino Landscaping is Delaware's #1 Hardscape and Landscape Specialist. We can help advise you what is best way to maintain your landscaping!  Give us a call today! 302-764-0408