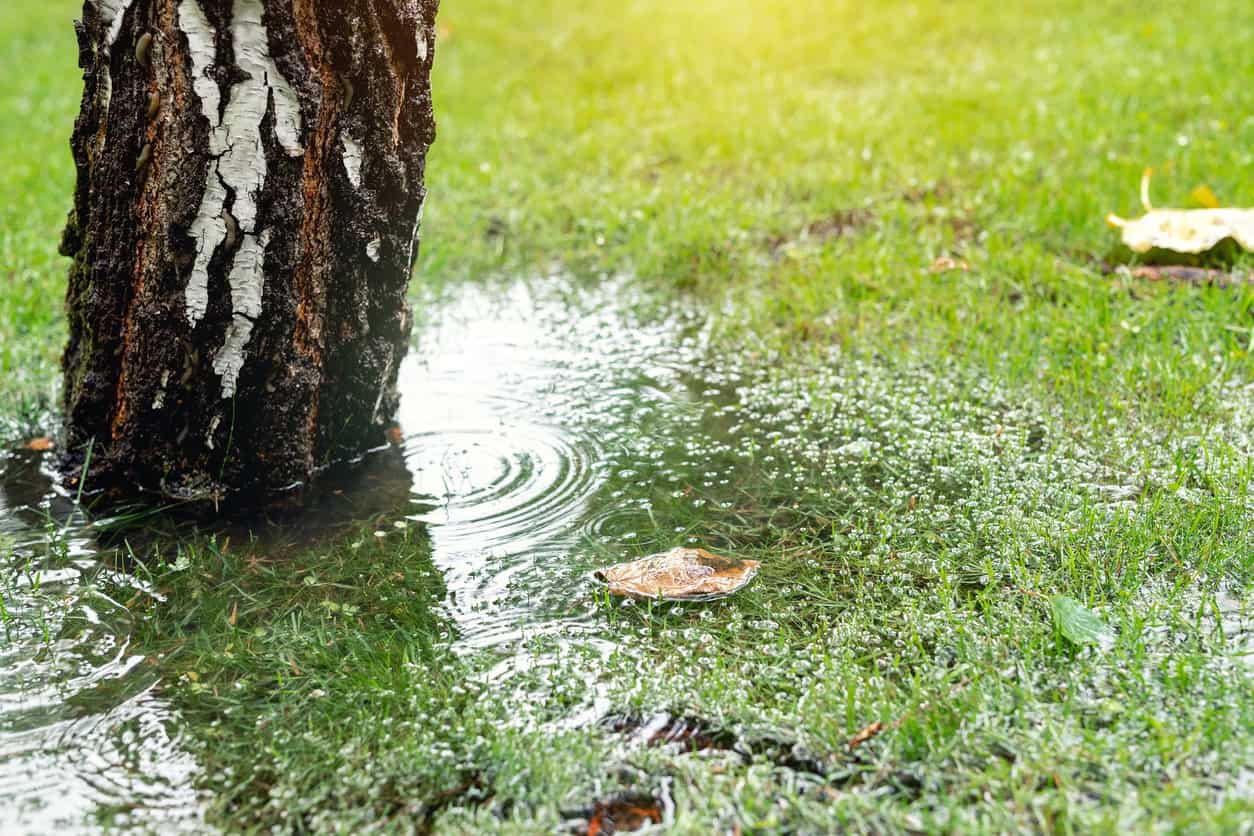 February 16, 2021
Some homeowners might not realize the role that proper drainage plays in a healthy landscape. Drainage is just as important as irrigation system, if not more so. Excessive rainfall, soil erosion and flooding cause further problems when there is not proper drainage.
Pooling water can damage trees, flowers and plants by allowing disease to set in and insect manifestations. There is also damage to a home's foundation to consider. That is why proper drainage is so important.
DiSabatino Landscaping suggest that property owner consider strategically placing piping and drains to protect your landscaping, hardscaping and foundation.
Spending a modest amount of money to protect your property just make good business sense. For a foundation constantly subjected to flooding, the cost of cleanup, replacement and repair far outweigh the cost of an effective drainage system.
Now is a good time to have your property's drainage system reviewed and maintained before the spring showers arrive. DiSabatino Landscaping can help you determine the best course of action for all your drainage needs.
Our specialists have been solving drainage problems for over 20 years. They can quickly evaluate the grade of your property and identify problem areas. We determine the most effective solution for your drainage issues.
DiSabatino Landscaping can ensure that your foundation and landscaping is protected from the heavy rains and prolonged wet periods ahead. Give DiSabatino Landscaping a call today. Our team will help you make all the right choices for your drainage problems. 
302-764-0408 | DiSabatinoInc.com
RELATED ARTICLES:
5 Ways to Fix Landscape Drainage Problems
Drainage Fixes to Protect Your Home & Landscaping
---


DiSabatino Landscaping is Delaware's #1 Hardscape and Landscape Specialist. We can help advise you what is best way to create All Season Sunrooms  Give us a call today! 302-764-0408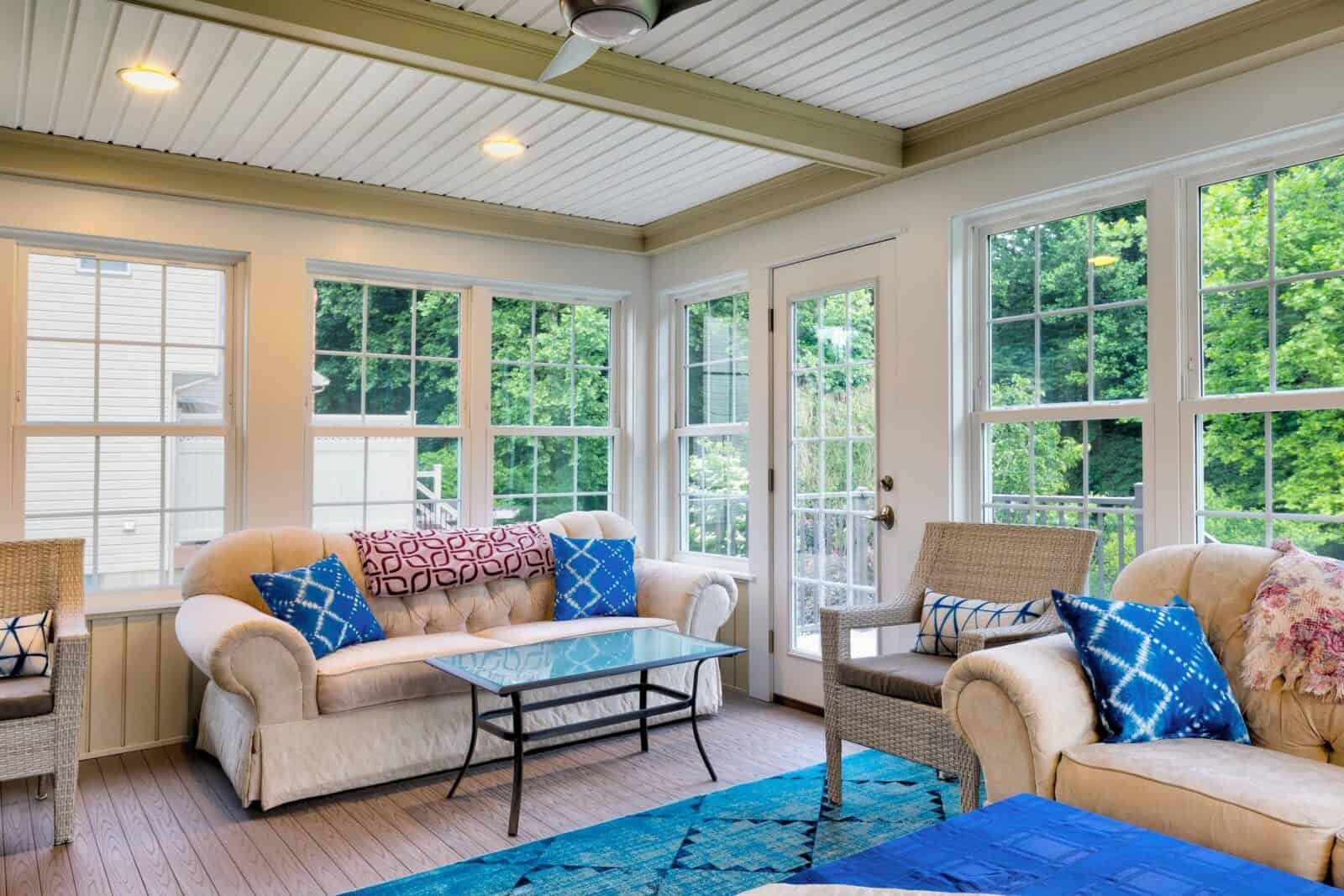 February 4, 2021
Four season sunrooms or all season sunrooms are a great way to bring the outdoors in all year round. They help you enjoy the benefits of natural light, which clinical studies show to improve physical and emotional well-being.
Sunrooms add space and utility to any home. All season rooms are likely to become one of the more popular spots for entertaining or relaxing. The thin veil between the outdoors and indoors make them a perfect location to grow herbs and prized plantings.
Sunrooms are a perfect option for homeowners that are looking to add a space offering that offers a variety of functionality. For example, a perfect breakfast nook use to start the day off right. Especially when the sun is shining.
All season sunrooms can double up on usability. They can be an office during working hours and a gathering space during the evening hours. A great spot for cocktail hour or casual dining.
Sunrooms can serve as craft room or playroom to keep the clutter and chaos away from the main areas of your home.
If your square footage is limited, a sunroom with privacy blinds, could serve as a temporary guest room.
Adding a four season room to your home allows you to bring all the best elements of the outdoors inside the home and leave the worst outside. Unlike a three season sunroom, an all season room can be used year-round.
Do not be fooled by the name 'sunroom'. This space can be used all year long and with any weather conditions. DiSabatino Landscaping can design a room that caters to all of your needs, and then some!
Imagine looking out your windows as the snow falls to the ground in your backyard. Give us a call at 302-764-0408 to start your process!
10 Uses for an All Season Sunrooms:
Breakfast Nook
Home Office
Greenhouse
Entertainment Center
Craft Room
Playroom
Guest Room
Work out Room
Game Room
Library
If you want to extend the square footage of your home with an all season sunroom, give DiSabatino Landscaping a call today. Our team will help you make all the right choices for your home addition. 
302-764-0408 | DiSabatinoInc.com
RELATED ARTICLES:
Check Out Our Portfolio of Fireplaces & Fire Pits
---


DiSabatino Landscaping is Delaware's #1 Hardscape and Landscape Specialist. We can help advise you what is best way to create All Season Sunrooms  Give us a call today! 302-764-0408