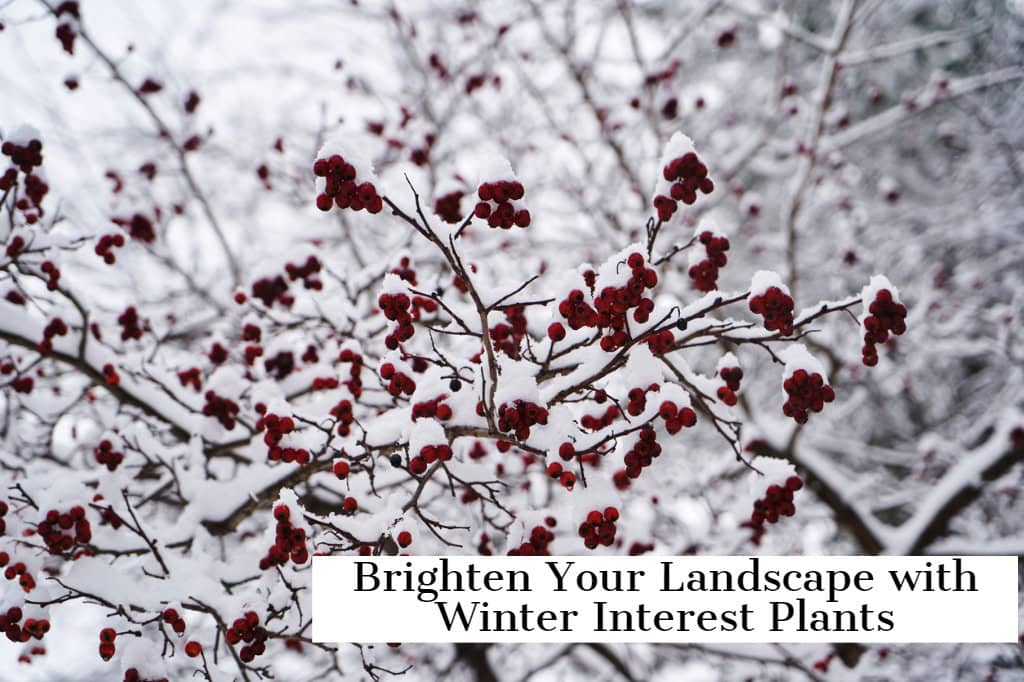 January 23, 2020
Winter landscapes tend to be drab and dreary in the northeast this time of year without winter interest plants. With Christmas lights packed away, lawns and deciduous trees dormant, a brown deadness seems to dominate the landscape. This can cause an obvious effect on mood.
There is no reason to fall prey to this deadness in your landscaping plans. Many horticulturists plant winter interest plants to add flare and brighten their landscapes during the winter months. Not only does this brighten one's mood, it offers food sources for local wildlife, which in turn adds color and movement to the landscape.
Your yard can come alive with the sound of chirping, warbling and singing birds happily consuming a yard full of strategically planted winter-persistent berries. For some inspiration, check out this article by the National Wildlife Federation on 'WINTER BERRIES FOR BIRDS'.
A variety of bright-berried shrubs and perennials with textured foliage that are at their peak in winter will add color and texture to any winter landscape.  Brightly colored stems, fragrant blooms and enticing fruits bring a wealth of interest to winter borders.
Evergreen shrubs and trees add a pleasing backdrop to colorful winter plantings, such as winterberry or deciduous holly that boasts bright red berries that sparkle and draws the eye.
Pyracantha angustifolia or Firethorn often used as a hedge, on a wall or trellis adorns your landscape with orange-red berries and greenish-brown leaves.
The colorful glow of Cornus sanguinea, or red twig dogwood stems backlit by a low winter sun is a beauty to behold. Evergreen ferns also add color and texture during the winter months. The Athyrium species, better known as the Japanese painted fern, is an excellent choice for any winter display.
Edgeworthia, aka paperbrush, offers fragrant flower buds of yellow and white clusters from December to April, silhouetted by decorative bark, as it drops its leaves mid-December. Witch Hazel blooms with yellow to red flowers sporting threadlike petals that curl up at night and open during the day to emit a lovely fragrance. These blooms last from late fall to early spring.
Winter Daphne is a variegated leaved evergreen shrub that has sweet fragrant white or pinkish star-shaped blooms in late winter to early spring. The Winter Flowering Cherry or Prunus Subhirtella Autumnalis Rosea is an excellent choice for creating a colorful winter hedge or stand-alone tree. Its star shaped, semi-double blooms in pale pink last from autumn to early spring.
While these are just a few really good choices to brighten your winter landscape, getting  a professional landscaper's opinion as to what type of winter interest plant is suitable for your particular needs is advisable. Every plant has its own particular needs and flourishes best in certain locations and soil conditions. An experienced landscaper can help guide you to get more bang for your landscaping investment.
Contact DiSabatino Landscaping if you would like to consult with one of our specialists.
---
---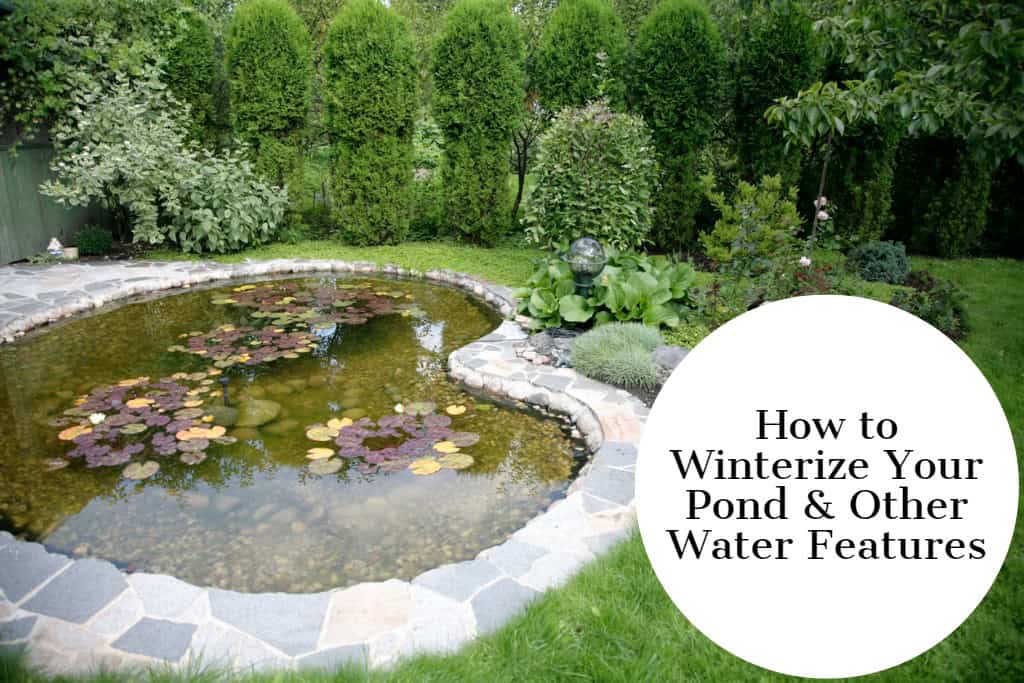 January 9, 2020
---
Winterizing your pond begins in the fall, as water temperature is a big factor in determining when is the right time to begin the winterization process for ponds and other water features.
Tips to Winterize Ponds
DiSabatino Landscaping of Delaware helps homeowners to properly take care of their hardscaping and landscaping investment. That is why we suggest that you complete the following steps to prepare ponds and other water features for the winter months ahead.
How to Winterize Living Ponds & Other Water Features:
Debris Control: Clean out all debris, leaves and silt from the bottom of your pond. The cleaner you can get the pond before freezing weather comes, the healthier your pond will be throughout the winter. Ponds need to be covered with netting in the fall. This netting should be well above the surface so leaves can be easily cleaned. Use a fine-weave aquarium net to sift out excess sludge and debris.
Water Change: A water change can be done anytime, but it is much more comfortable if it's done before the water reaches 60◦ Remember to use dechlorinator if your water contains chlorine.
De-Icer: Use a de-icer to keep a section of your pond open to allow oxygenation and gas exchange. This does not warm the overall water temperature of your pond. A de-icer simply allows toxic gasses to be released and oxygen to enter the pond.
Pump Care: When temperatures drop below 40°F, the main pump should be removed and filters thoroughly cleaned. Do not leave the pump running on the bottom of the pond. It will lower the temperature of the entire pond by disrupting the natural thermal layers of the pond water as well as adding extreme stress on pond fish.
Plant Care: Trim and remove any dying plant material as it appears to avoid debris build-up. In this area, bring inside all tropical plants and set all hardy water lilies to the bottom, if the pond is deep enough to keep them from freezing to the bottom.
Fish Care: Depending on the water temperature will determine what food you feed you fish. Cooler temperatures make it harder for fish to digest food properly. Though it is important for fish to bulk up during the winter months, it is imperative that they not be overfed. As this is a complicated topic, here are more intricate instructions on fish care.
If you would like help with your landscaping needs, please get in touch
302-764-0408 | DiSabatinoInc.com
---
---
RELATED ARTICLES:
---


DiSabatino Landscaping is Delaware's #1 Hardscape and Landscape Specialist. We can help advise you what is best way to create outdoor fireplaces & fire pits Give us a call today! 302-764-0408