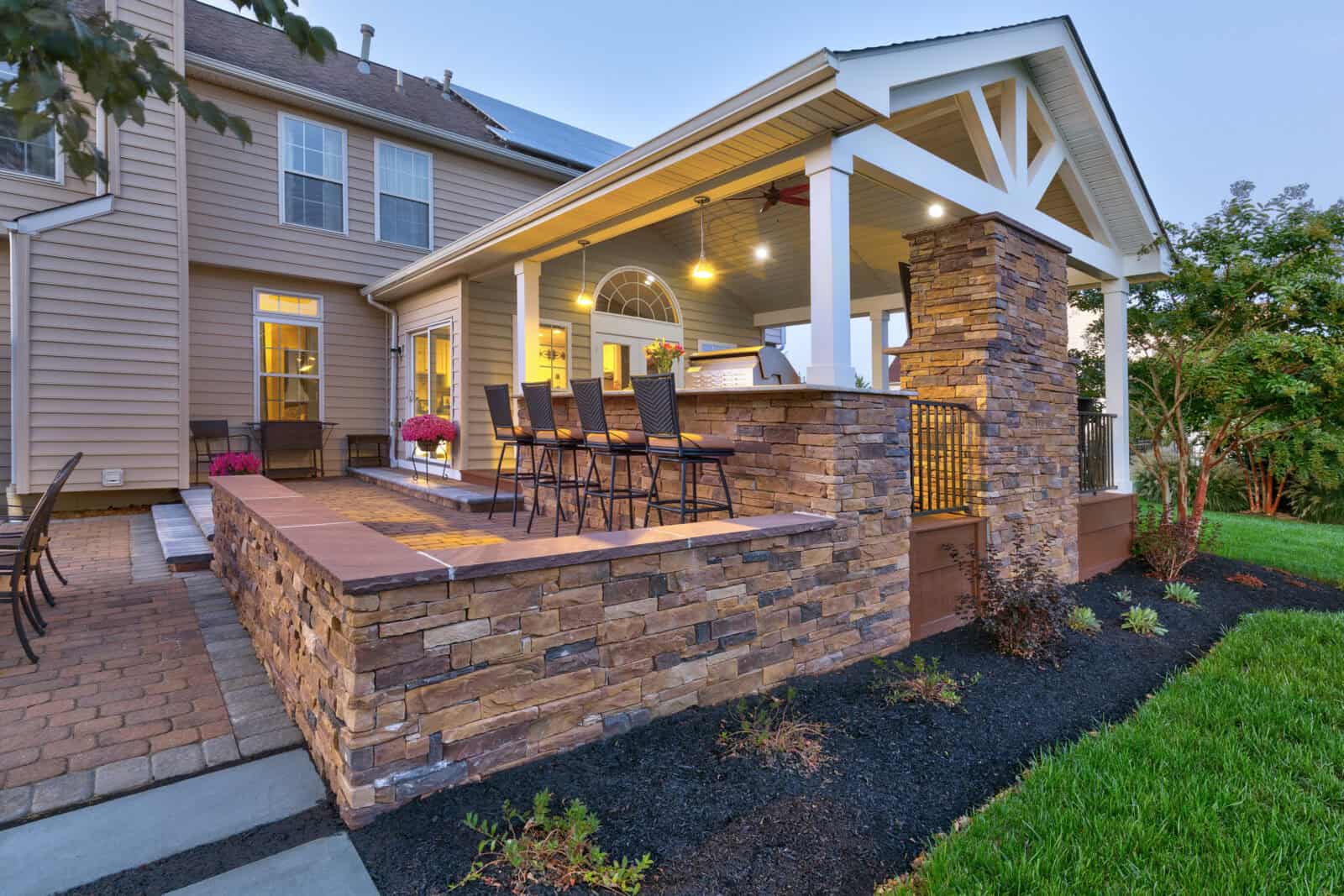 August 28, 2018
Outdoor rooms that extend the living area of your home have become all the rage. Full kitchens, fire pits or fireplace with plenty of comfortable seating are perfect for evening garden parties or fun-filled family nights.
Modern day living has evolved since the turn of the century. Many homeowners are looking to express their styles through creating outdoor living spaces that fit their lifestyle and extend their square footage of usable space.
Imagine the kids lounging outside enjoying nature instead of cooped up in the basement or separate bedrooms playing video games. No matter what climate you live in, there are ways to make a comfortable and inviting outdoor living space to suit your family's needs.
Creating outdoor rooms into living areas, recreation areas, and more are a great way to bridge the interior and exterior of the home. There should be some real thought as to how to create a space that will work within your parameters and flow properly.
HERE ARE 5 TIPS FOR CREATING AN OUTDOOR OASIS IN YOUR OWN BACKYARD:
1) Create a Master Plan
One thing to avoid is haphazardly creating outdoor spaces casually without a real master plan. You'll want to concentrate on functionality, as well as style. Look at the big picture and create goals and a plan for accomplishing those goals.
One way to ensure success for the space and still maintain good design is by breaking the area into smaller rooms. Do not forget to take into account the effect of outdoor elements, since the climate will have a big role in how inviting your outdoor space turns out to be. Observe how the sun looks at different times of day and how the wind blows in different areas of the space to get a feel for your optimal arrangement of the space.
2) Consider Your Entertainment Needs or Aspirations
The whole point of an outdoor space is to make it inviting and functional to your personal style of entertaining. For one, consider the distance from the cooking to the eating area when planning for a dining pavilion, porch or pergola. You don't want to end up with a beautiful entertaining space that's rarely used. Also consider the flow from the indoor to the outdoor area. Make access easy and seamless
3) Put a lot of Thought into the Outdoor Kitchen Design
Look at an outdoor kitchen the same way you would an indoor kitchen to make sure you create a workable space. Consider what kind cooking appliances and refrigeration units you will need. Determine how often you will be entertaining and typical size of your events. Think through the function and style of your cooking area. 
4) Do not Skimp on the Details
Take into consideration all the details such as landscaping, lighting, and materials. Lighting and landscaping are an excellent way to enhance a great pool or barbecue. While these are not expensive upgrades, they enhance an outdoor space and extend the value into the evening hours.
5) Sit Back and Enjoy
Above all, hire a local design professional with a great reputation to create the space you really want. Even if it cost a little more, your outdoor space can be your stay-cation spot that is relaxing and rejuvenating – ALL in your own backyard.
Want to extend your living area by creating an ideal outdoor spaces to meet your recreation and entertainment needs? Get in touch with DiSabatino Landscaping.
---


DiSabatino Landscaping is Delaware's #1 Hardscape and Landscape Specialist. We can design an outdoor living environment that will add quality to your life and value to your home. Give us a call today! 302-764-0480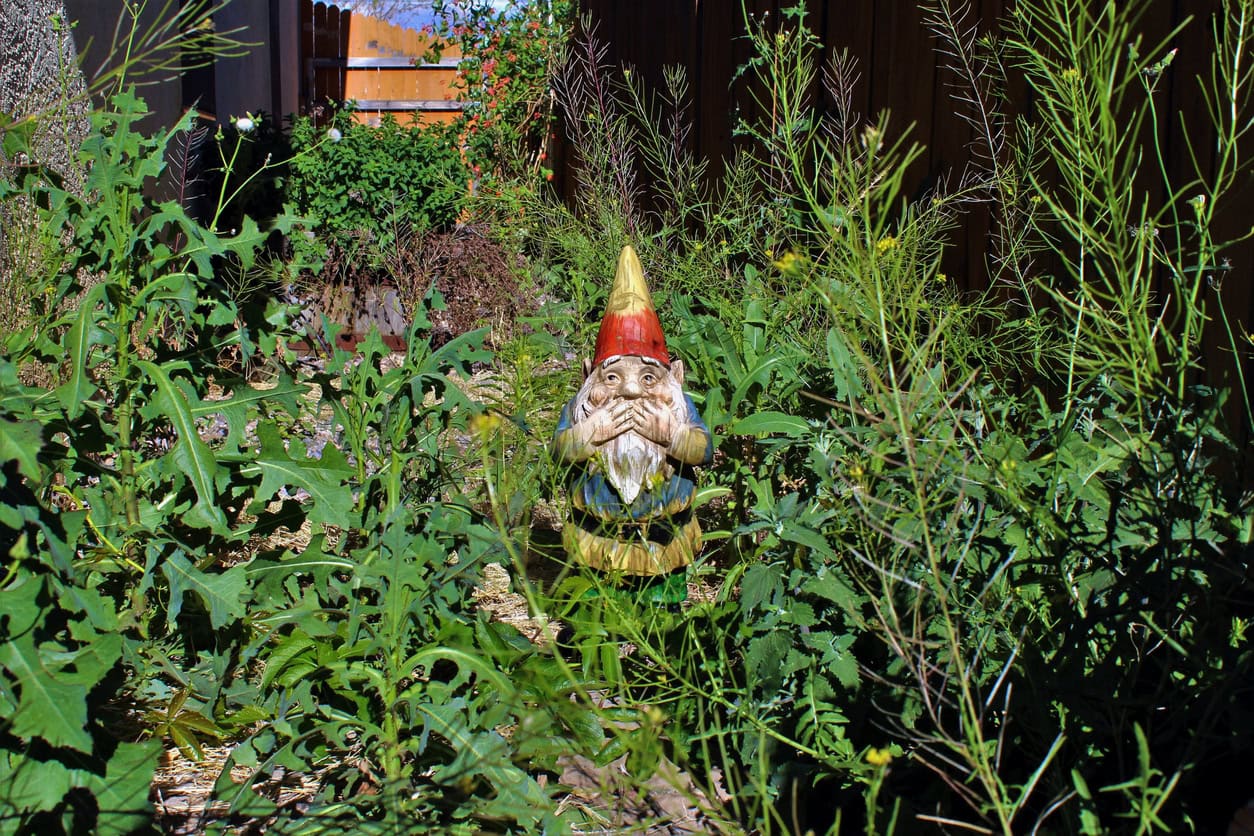 August 7, 2018
Wild Weather Ride Recap
Every landscaper experiences landscaping challenges — fighting the good fight can help us to conquer and surpass these tests from mother nature.
What a crazy spring and summer we've had! From snowstorms in the end of March to the sixth coldest April in 100 years, we experienced May rain for 15 out of 30 days followed by a mild June with major downpours of more than two inches of rain causing drainage problems.  When we finally got a chance to enjoy the summer weather, temps rose to high 90 degree heat waves in July. Luckily, we did have some breaks of low humidity and pleasant summer days in the 70's.
What does this volatile weather mean to our clients in the landscaping world?  A lot of challenges, both good and bad.
The good news is that up until the last month or so, you didn't have to run your irrigation system or do any hand watering on your property. Unfortunately, our plants and lawns have been experiencing fungus and disease from getting too much water followed by high temperatures.
Mother Nature isn't always kind.
Our change of seasons have been extremely erratic. This past fall, we went from beautiful 70 degree weather one day to below freezing temperatures. These extreme temperature changes have dramatically affected plant materials such as crepe myrtles, skip cherry laurels, evergreen magnolias and holly's, which cannot take these extremes. It's very hard for these plants, which are prevalent in our area, to come back to life.
As for weeds….this season is epic for weed growth due to the weather extremes. Thistle, nut sedge and crab grass have been hard to keep up with. Weeds love hot temperatures and rain.
What can we do to fix this?
Patience and persistence are what is needed during this growing season. We have to continually work to clear weeds and overgrowth for landscapes to flourish. Take the time to stop to smell the roses, but make sure you stay on top of those beds because the weeds, especially thistle, can jump up inches overnight! These weeds aren't in the mulch – they're actually airborne – and require dedication to remove.
Hope you all enjoy the rest of these summer days. Let's hope for more consistent weather this coming fall!