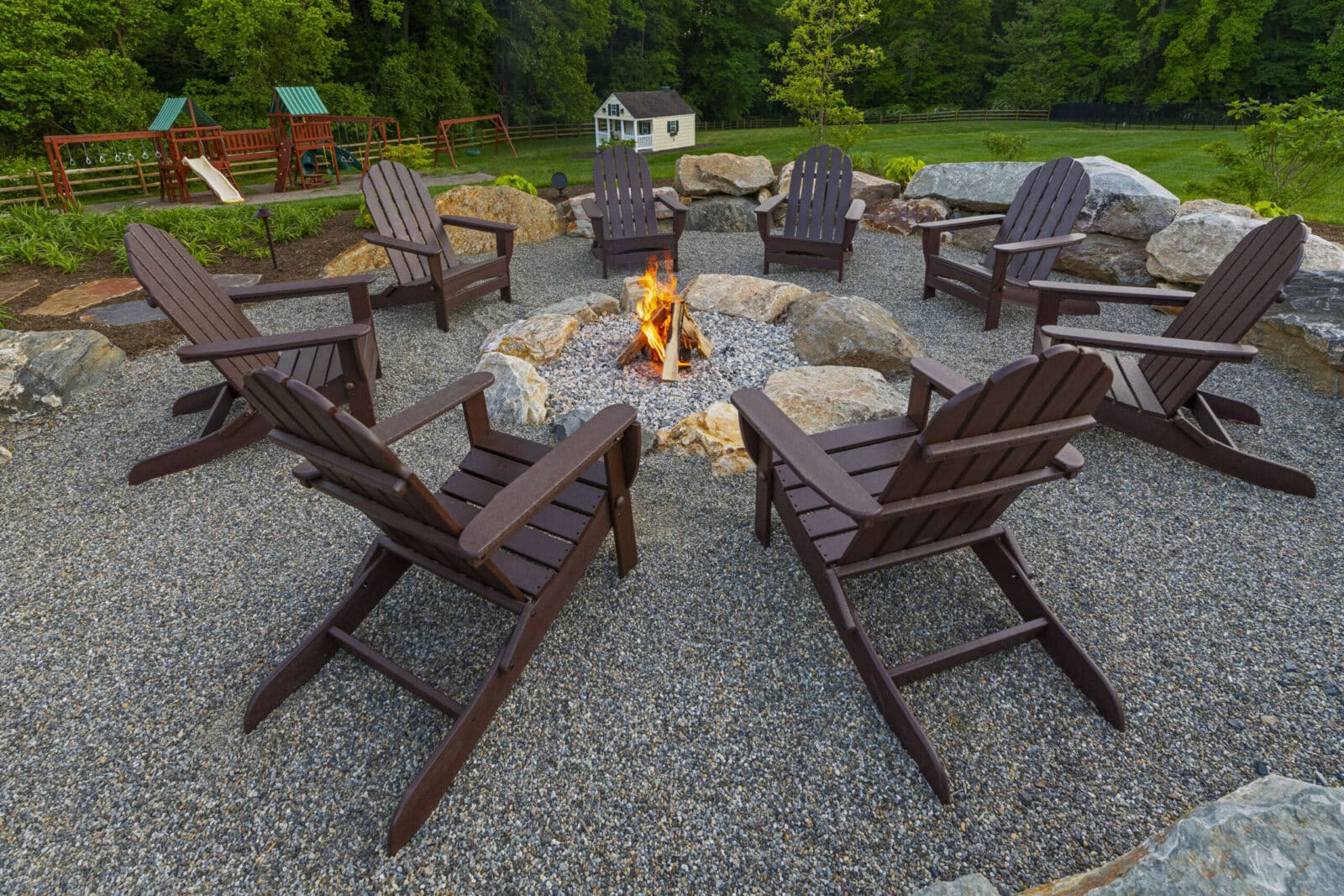 September 17, 2021
A fire pit or fireplace can be an instant attention grabber in any landscaping design. Imagine stepping out into your patio and having a custom made fire pit or fireplace be the focal point? Aside from being a showstopper, a fire pit or outdoor fireplace can serve many different benefits that many homeowners don't necessarily consider when designing their patio or backyard space.
1. Ideal for Entertainment
One of the most obvious and greatest benefits to having a fire pit or outdoor fireplace is it provides an ideal spot for people to gather around and chat. Adding a warm ambiance tends to encourage guests to congregate in one area. This can equate to less work for you when it comes to entertaining guests, since rather than being indoors, everyone is outdoors.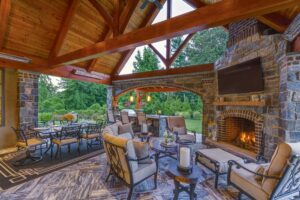 2. Source of Warmth
Once the weather starts to change, having a source of heat in your outdoor space can be a challenge. Outdoor fireplaces and fire pits are an easy solution that not only provide instance warm on a cool evening but your guest can enjoy the outdoor space even when temperatures are really cold. This makes entertaining enjoyable even into the fall and early spring.
3. Ambiance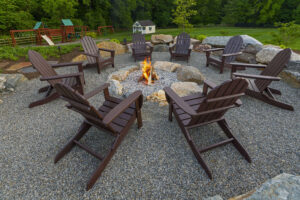 Creating the right cozy ambiance during the cooler months can be difficult. Adding a fire pit or outdoor fireplace can add a relaxing atmosphere while generating natural heat to help add that cozy feel for your guests. The atmosphere created by a fire pit or fireplace is relaxed and informal, and the heat generated by the flame adds to the cozy ambiance. From a romance evening to a casual gathering with friends, adding a fire pit or outdoor fireplace can add value to your home while providing the perfect ambiance to your outdoor space.
Don't know what type of fire pit or outdoor fireplace is right for your outdoor space, ask the experts at DiSabatino Landscaping. Contact their expert team to help create that perfect custom outdoor fireplace that will enhance your outdoor space for years to come.