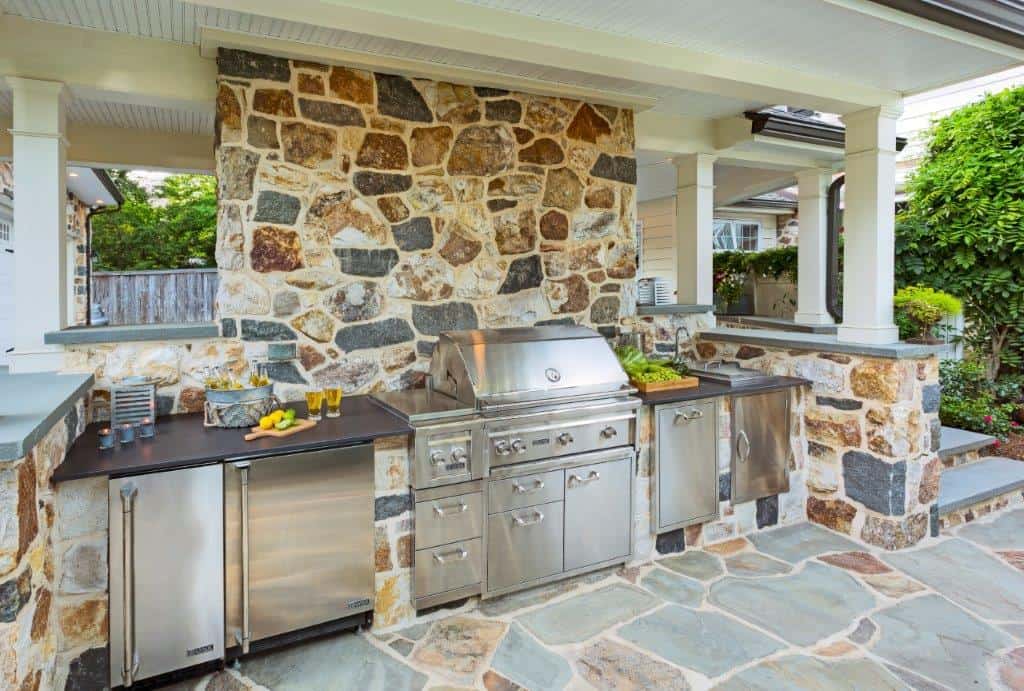 February 25, 2020
With spring arriving early this year, now is the time to plan improvements for your outdoor living space and outdoor kitchen areas. Cooking outdoors is a great way to entertain and stay in the thick of things.
If there is no outdoor cooking space when the party moves outdoors, the hostess misses a good portion of the excitement as they are stuck inside cooking. Not to mention the many trips back and forth.
Save time, make entertaining outdoors easy and join in the party by having a full-service outdoor kitchen. There are many options available when planning an outdoor kitchen living area . Here are a few to consider.
7 Great Ways to Add Value to Your Outdoor Kitchen
Pavilion: Keep your dining area comfortable and dry with a pavilion
Pergola: Add ambience, shade and privacy with a vine-covered pergola
Pool: Custom in ground pools and hot tubs are refreshing touches that keep dinner guests hanging out for desert!
Ambient Lighting: Special features such as path lights, string lighting or post lights add to every outdoor evening occasion without attracting pesky insects
Water Features: Ponds, waterfalls and other water features, such as a fountain is great way to add character to your landscaping
Alone Space: Create peaceful location away from the crowd to allow for relaxation or meditation
Bedroom Deck: A deck off the master bedroom – connect with nature any time of day
Outdoor Space: Utilize the front, side and back of house to add a custom made deck with gazebo, gorgeous pergola, pavilion or sun room
---
RELATED ARTICLES:
---
---
---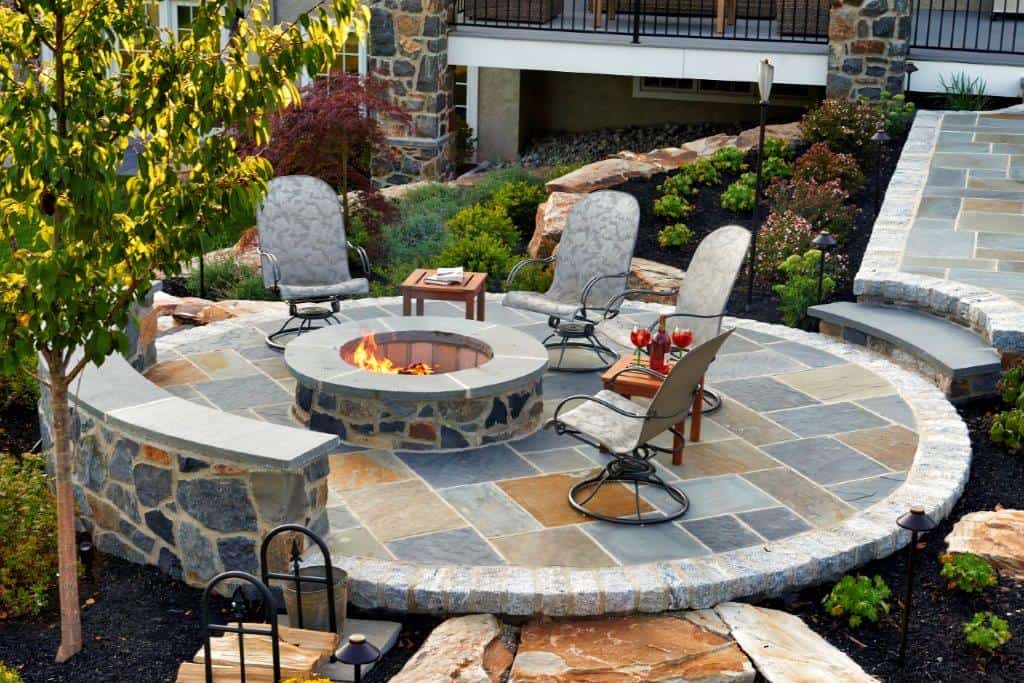 February 11, 2020
Punxsutawney Phil has predicted an early spring, which means it is time to get busy preparing your patio for spring. Don't miss enjoying the first warm days by dining al fresco because you are late to the party!
CHECK OUT THREE WAYS TO PREPARE YOUR PATIO PATIO FOR SPRING:
1 ) Check patio for any signs of damage from ice: Winter is rough on your hardscaping. When water seeps into cracks or crevices and freezes, it can cause cracks or worse! Early spring is the time to assess any damage done from freeze/thaw cycle.
Not only do cracks or chipped areas on concrete unsightly, they could get worse if not repaired. The solution to repairing these surfaces vary. Check out this Quickrete® Guide on Repairing Concrete.

2) Remove algae or mildew: The process of ridding a patio of mildew and algae will depend on the severity of the stains. Start with a stiff broom to sweep off as much debris as possible. While using a power washer is less caustic, it often does not work on stubborn stains.
Using bleach or vinegar is effective, but it could damage the lawn and landscaping. Baking soda is more natural and gentler solution – try mixing ½ cup baking soda to one gallon of water and 1/8 cup of liquid dish detergent first. Spray it on the patio surface, let it sit for 30 minutes, then scrub and rinse.
If your patio is in the shade a good part of the day, consider pruning or removing some trees to allow more sunlight to reach your patio.
3) Apply a sealant: Your patio should be sealed every 3-5 years, at minimum. Sealants prolong the life of your patio.
Sealers provide a tough, water-resistant finish that is protects your patio from exposure to water, common acids, alkalies, petroleum, solvents, oils, greases, and salts. Call a professional hardscape specialist to have sealer applied.
---
---