DiSabatino Landscaping of Delaware has built a stellar reputation for quality custom hardscape designs in the Delaware area. This example above shows how we can convert a aged and stained brick patio can be converted to a beautiful slate patio edged superbly with red brick.
Check Out This Brick Edged Slate Patio Design by DiSabatino Landscaping in Delaware
Note the excellent use of space and the professional way in which the designers meld this outdoor space to reflect the nature of the home's design. Creating an outdoor living space increases the square footage of your home and increase its value and curb appeal.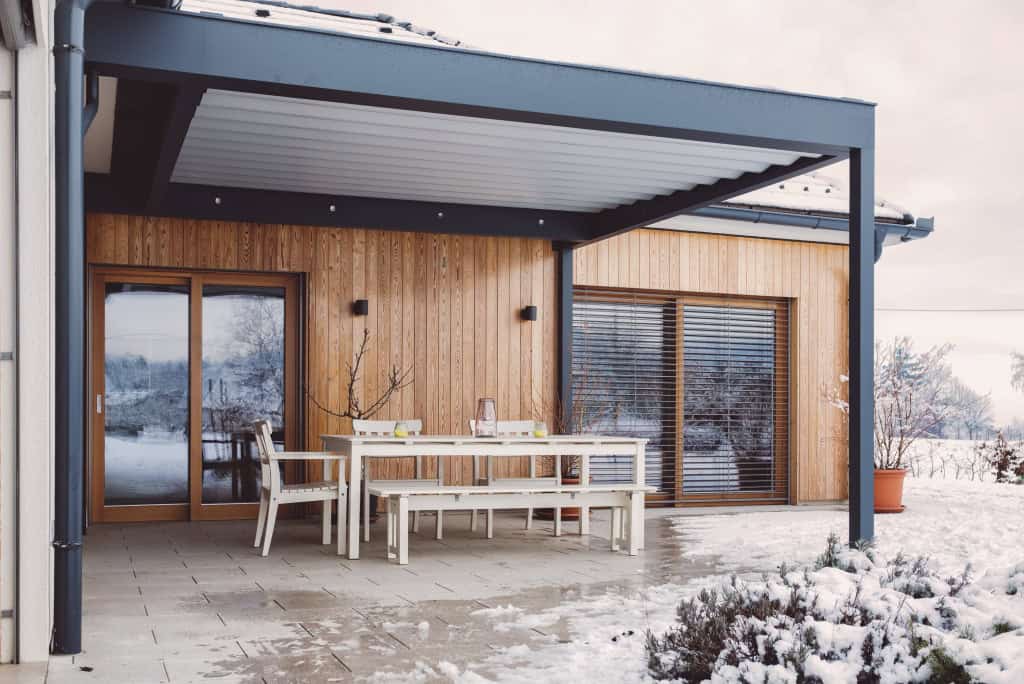 The fall weather has been extremely mild, which may fool many of us into becoming content with putting off the annual task of preparing patios and decks for the approaching winter season. Some might feel winterizing outdoor living spaces at this time is a little premature.
At DiSabatino Landscaping, we strongly suggest that now is the perfect time to prepare your patio for winter before the morning frost sets in. Take the time to do a thorough inspection and assessment of your patios, driveways and walkways to protect them from the freeze/thaw cycles sure to be heading our way soon.
As the saying goes; "An ounce of prevention is worth a pound of cure", meaning it is easier to stop something from happening in the first place than to repair the damage after it happens.