August 23, 2023
Enhance Your Home with Natural Stone Features
Freemasonry has its origins in the Middle Ages, when it was widely considered to be one of the highest forms of art. Today, stonework has experienced a surge in popularity as homeowners have discovered the advantages of stone patios, terraces and walkways. Natural stone's durability, elegance and versatility makes it an ideal choice for your home.
For more than 20 years, Esposito Masonry has specialized in superior stone projects throughout the Brandywine Valley. The Esposito family hails from Naples and have been master stonemasons for generations.
They offer the following tips to make the most of your next stone project:
Small Steps, Big Changes
Natural stone can make a big difference in smaller applications such as decorative driveways, curving walkways, spas and waterfalls. These kinds of touches help break up a bland landscape and add charm to a property. Consider iconic Pennsylvania bluestone steps or a peaceful rock garden. You will be surprised how much beauty they add to your property.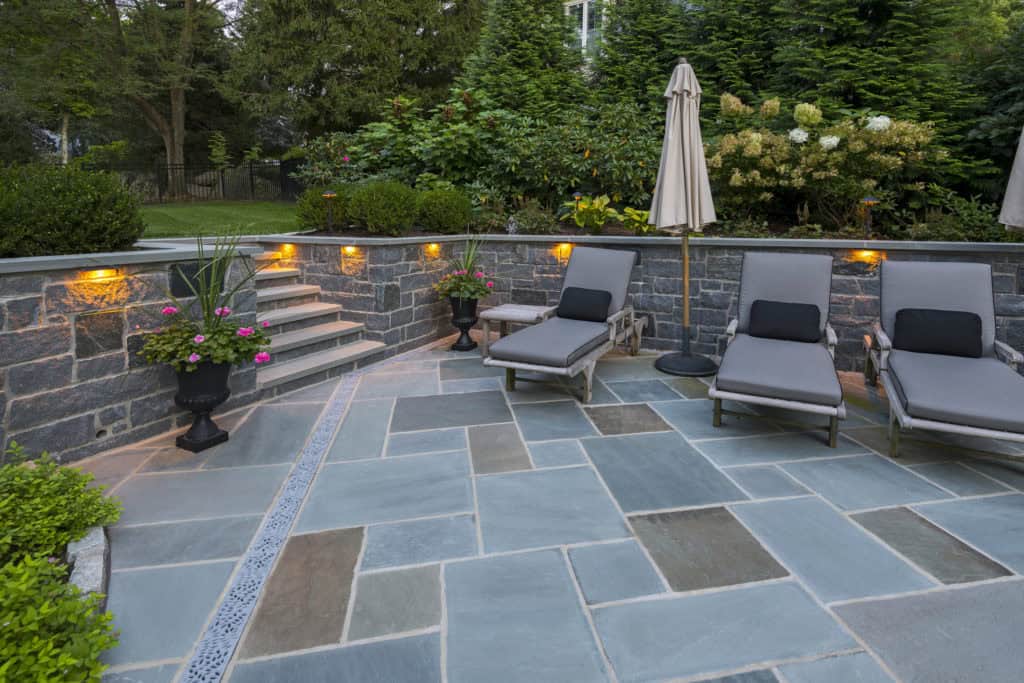 Evaluate Your Needs
Before contacting a professional mason, consider your lifestyle. Do you want to entertain guests in an outdoor room or add visual appeal to your property? It's important to decide how you'd like to enhance your home before meeting with a design firm. You can also use stone to enhance patios, walkways, decorative walls, pool decks and driveways.
Obtain Estimates
Once you're ready to begin, schedule an initial consultation with an experienced masonry company. A designer will listen to your ideas and present you with a comprehensive plan that meets your needs while working within your property constraints and budget.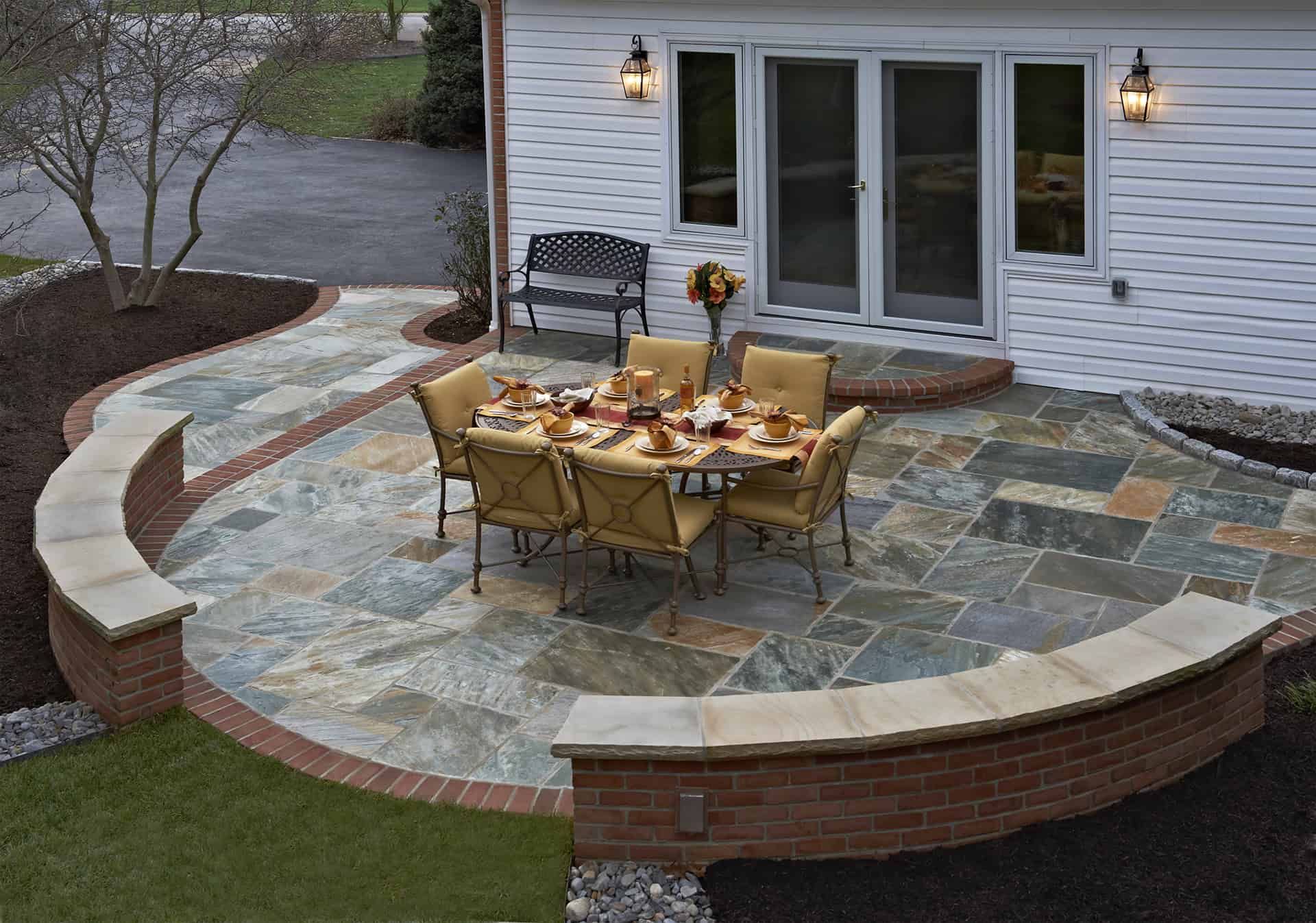 Choose the Right Firm
The quality of your stonework will only be as good as the company that installs it. Every masonry project is a custom job, so it is necessary to find an experienced firm with a strong portfolio and history of customer satisfaction. A skilled company will demonstrate their expertise by offering up a list of credentials and professional certifications. Most importantly, they will back their services with a solid warranty so you can be sure the work you are getting will last for decades.
Enjoy Your Revived Backyard
Entertain guests on an elegant flagstone patio, enjoy a warm autumn evening next to an outdoor fireplace, or spotlight a custom pool with a striking wall. With natural stone, the options are endless.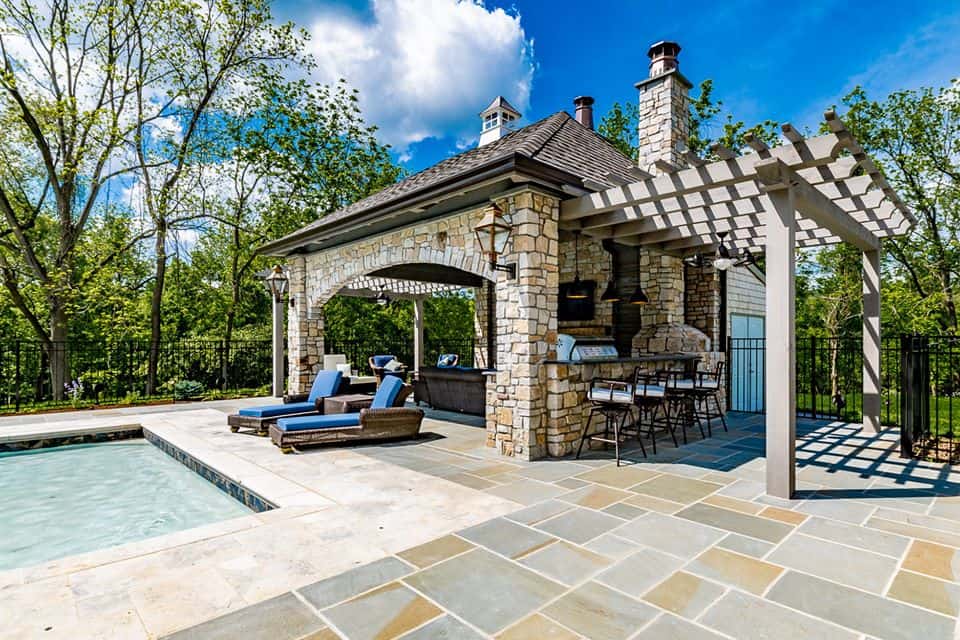 August 14, 2023
How You Can Enjoy Your Home Year-Round
If you like spending time outdoors or entertaining outside, there are a wealth of options to enhance your backyard. Outdoor kitchens, patios, pergolas, sunrooms, and pool houses extend your living space and can be enjoyed in every season.   
Professional landscaping can mean the difference between a comfortable house and one that offers eye-catching curb appeal. Today's landscape professionals offer a wide range of options to enhance your property: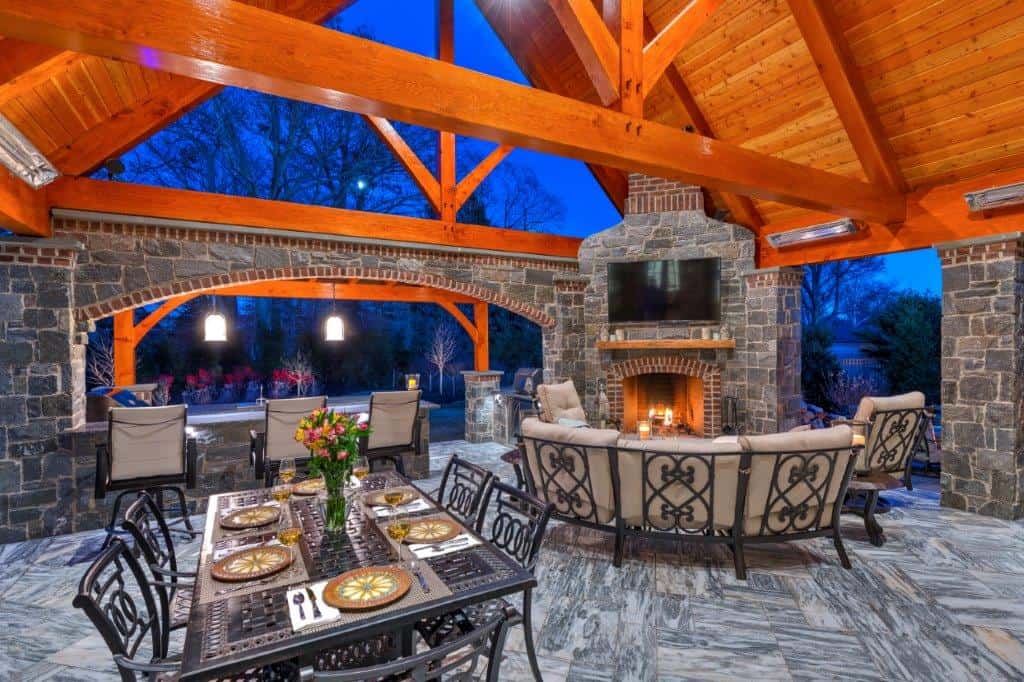 Indoor/Outdoor Living Spaces
Take full advantage of your backyard with an amazing outdoor living room. Entertain guests with an open-air kitchen. Create privacy with shaded sunrooms. Maximize every inch of your property with features such as built-in appliances, bench seating, fire pits, outdoor fireplaces, and high-tech pergolas. Outdoor living spaces are custom-built to fit the needs of each homeowner.
Terrain and Climate Friendly Plantings
The Brandywine Valley offers four distinct seasons. Certain flowers and plants flourish in this climate, while others will not. The addition of decorative plantings, flowering trees and elegant shrubbery can transform your home. To understand the sunlight and moisture needs of this area, trust a professional.
Professional landscape designers and certified arborists will work within your budget and design a plan that grows with your home.
Natural Stone
Many landscape designers work with masonry companies to create a comprehensive outdoor space. This combo creates endless possibilities. Elegant stone terraces, permanent seating, flowing waterfalls and aesthetically placed natural boulders are just a few options. Stone is an enduring way to add value to your home.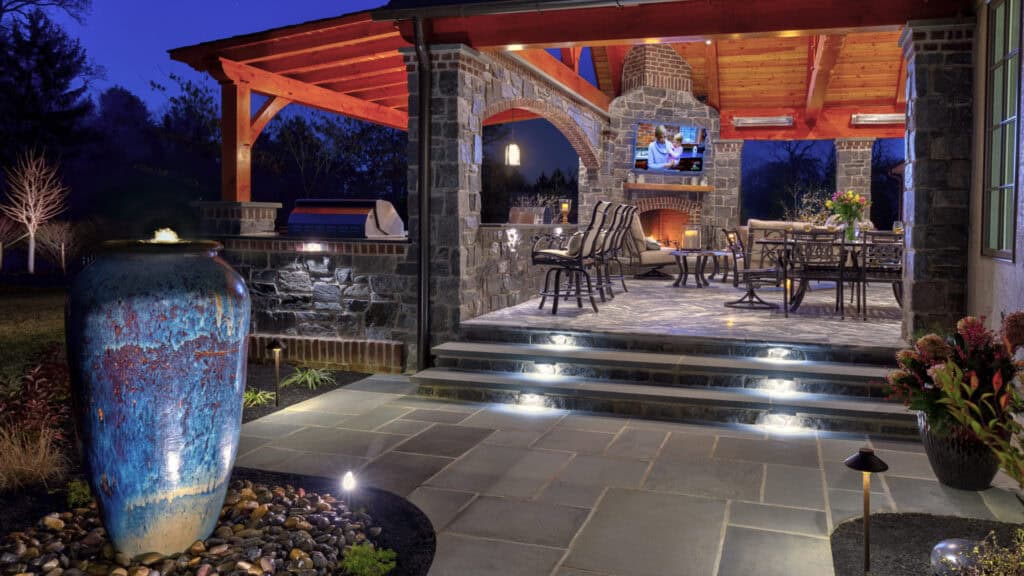 LED Lighting
No landscaping plan would be complete without LED lighting. The perfect way to increase beauty and usability at night, a well-conceived lighting plan will also highlight a property's focal points, add visual texture, and create an interesting mix of colors and shadows that add new life to your home after dark. Simple or comprehensive lighting schemes can be added to any landscape. Lighting will also boost a property's security.
Check out DiSabatino's portfolio of recent projects here. They offer complementary consultations to show you how you can make the most of your property.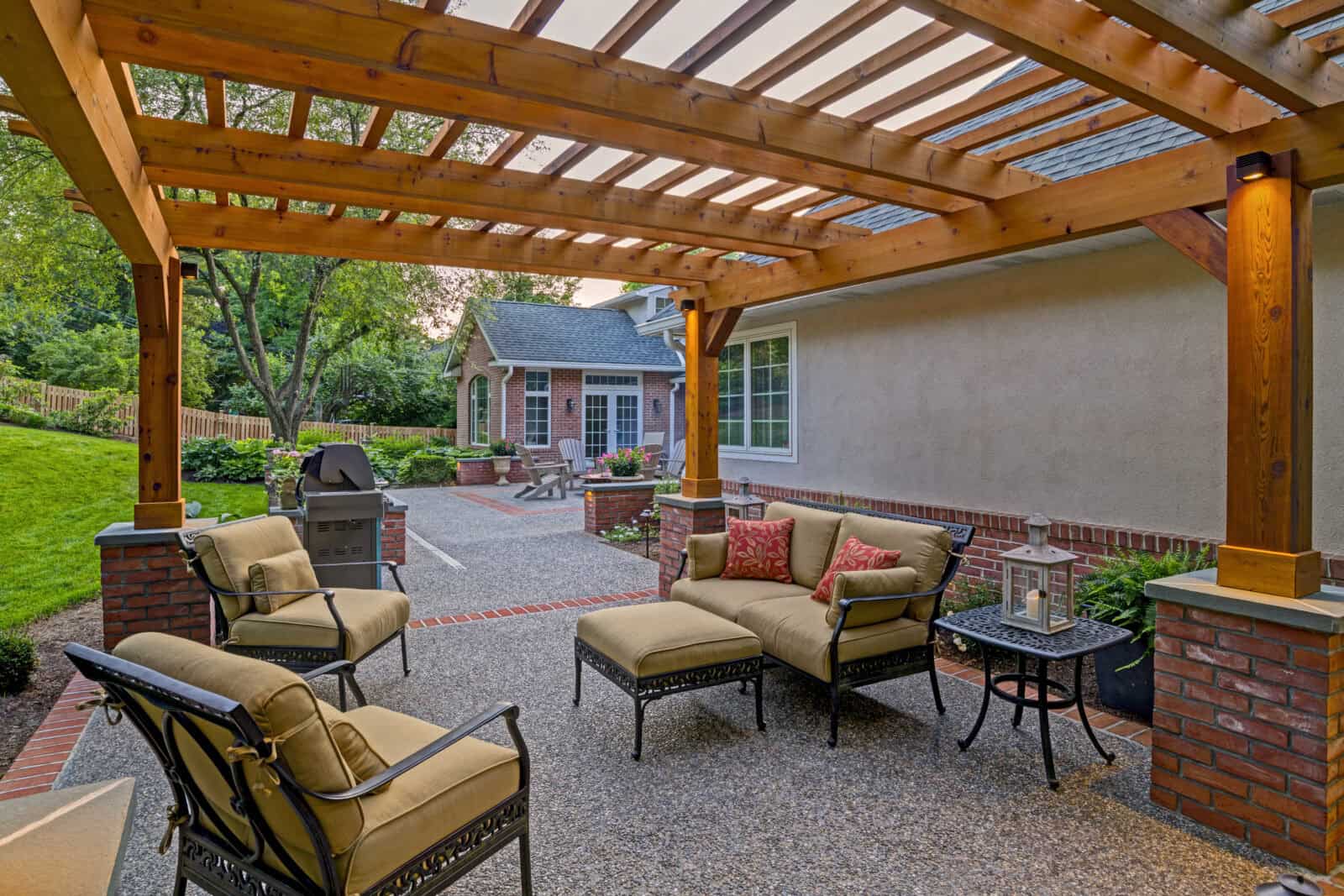 August 3, 2023
Tips to Help Beat the Heat
This month of July has already broken records for the heat index, and experts are predicting it's a trend that could continue over the next decade. A covered area with protection from the sun can cool down areas by 10 to 25 degrees.
If you're looking for ways to take shelter from the blazing sun, the following ideas can help: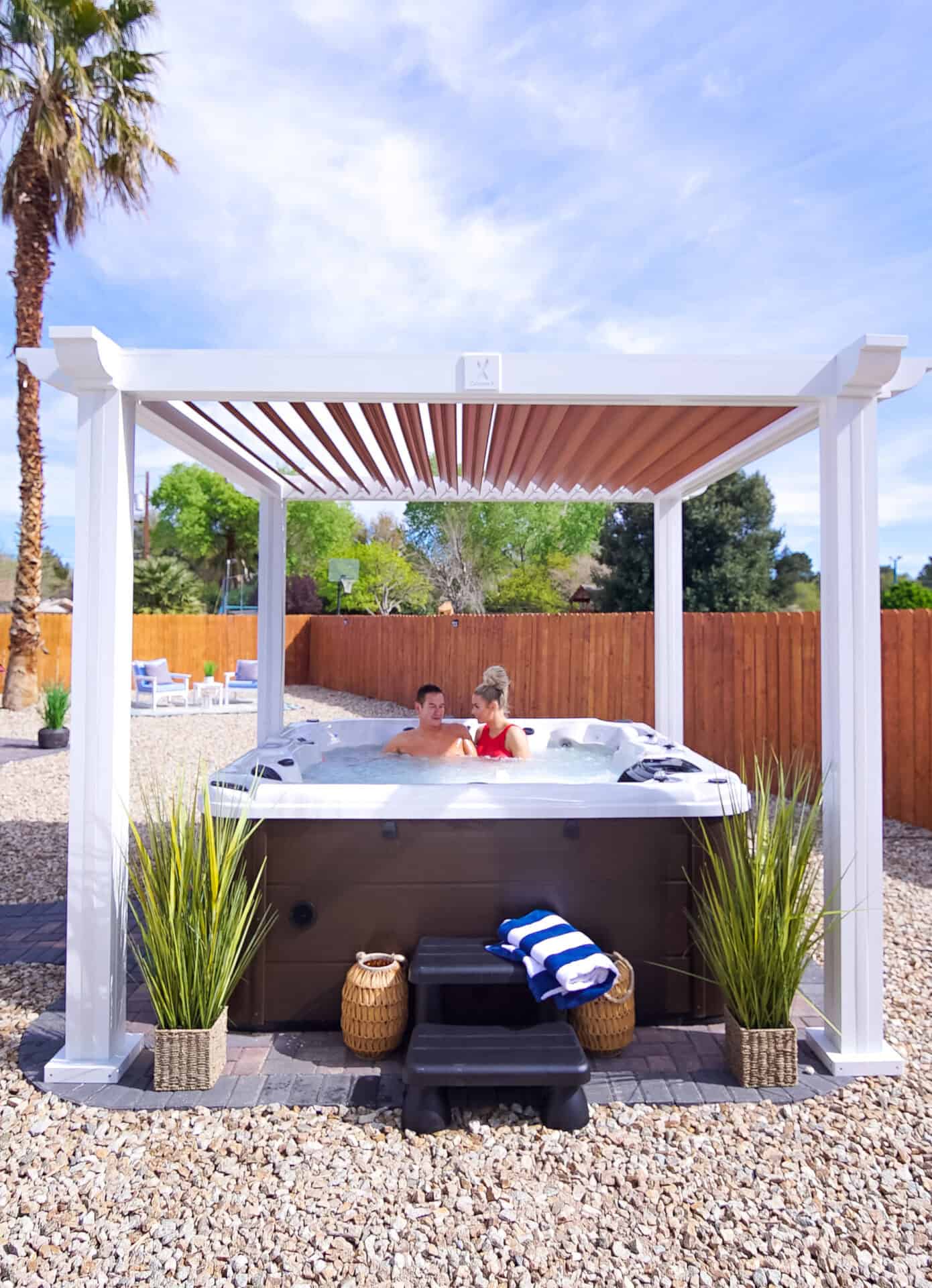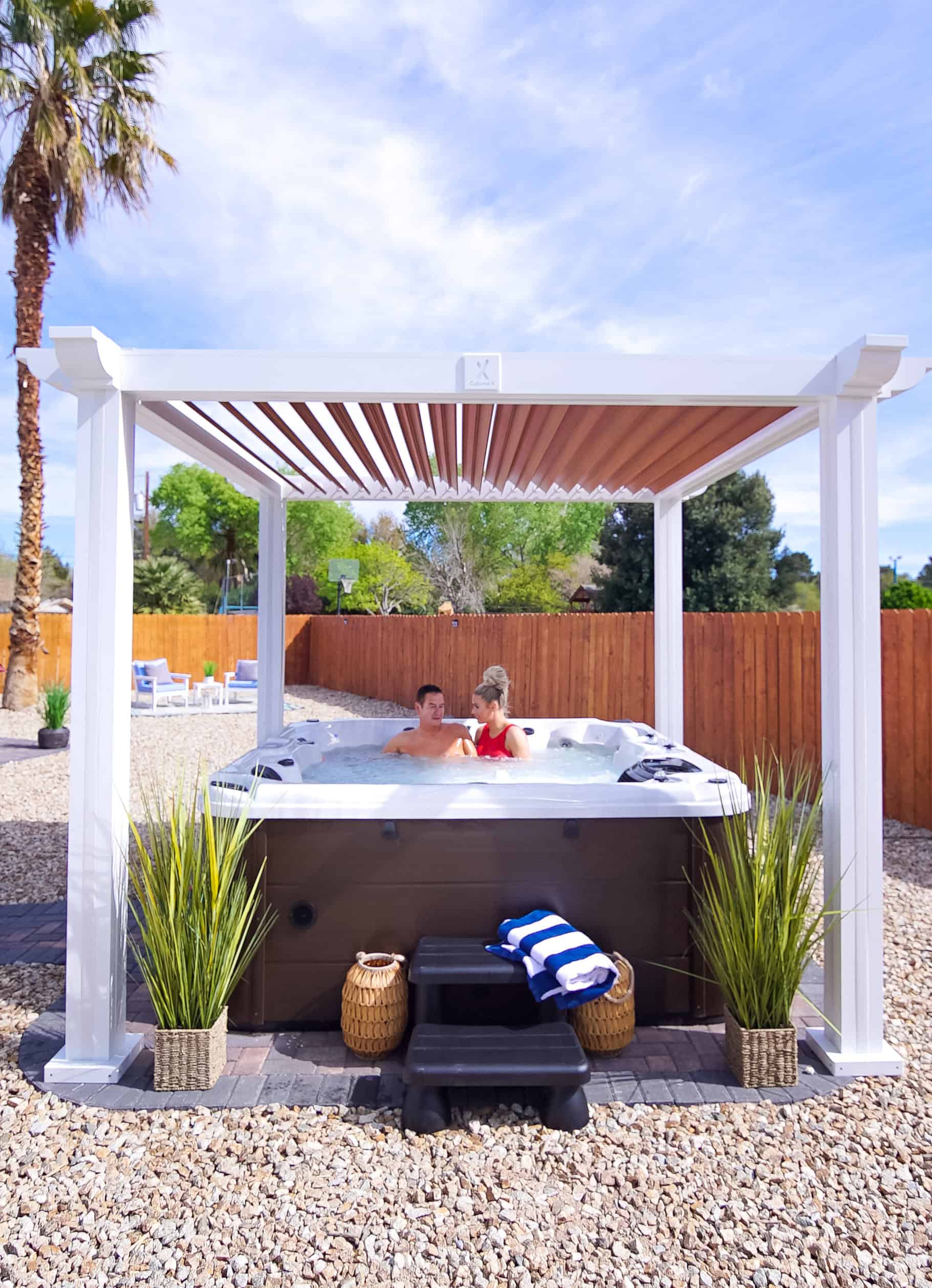 Covered Porticos or Pavilions
The most effective way to add shade is with a covered patio, portico or pavilion. These structures can be made of wood, stone, PVC or aluminum. They're customizable to every shape, size and style. There are even smart StruXure pergolas that adjust their louvers to direct, partial and closed sunlight.
Add an Awning
A canopy awning is a great way to enjoy the outdoors without melting in the sun. They can be permanent or temporary, depending on your preference, and come in a wide range of colors and styles. There's a reason why awnings are frequently used at the beach to protect from direct sunlight.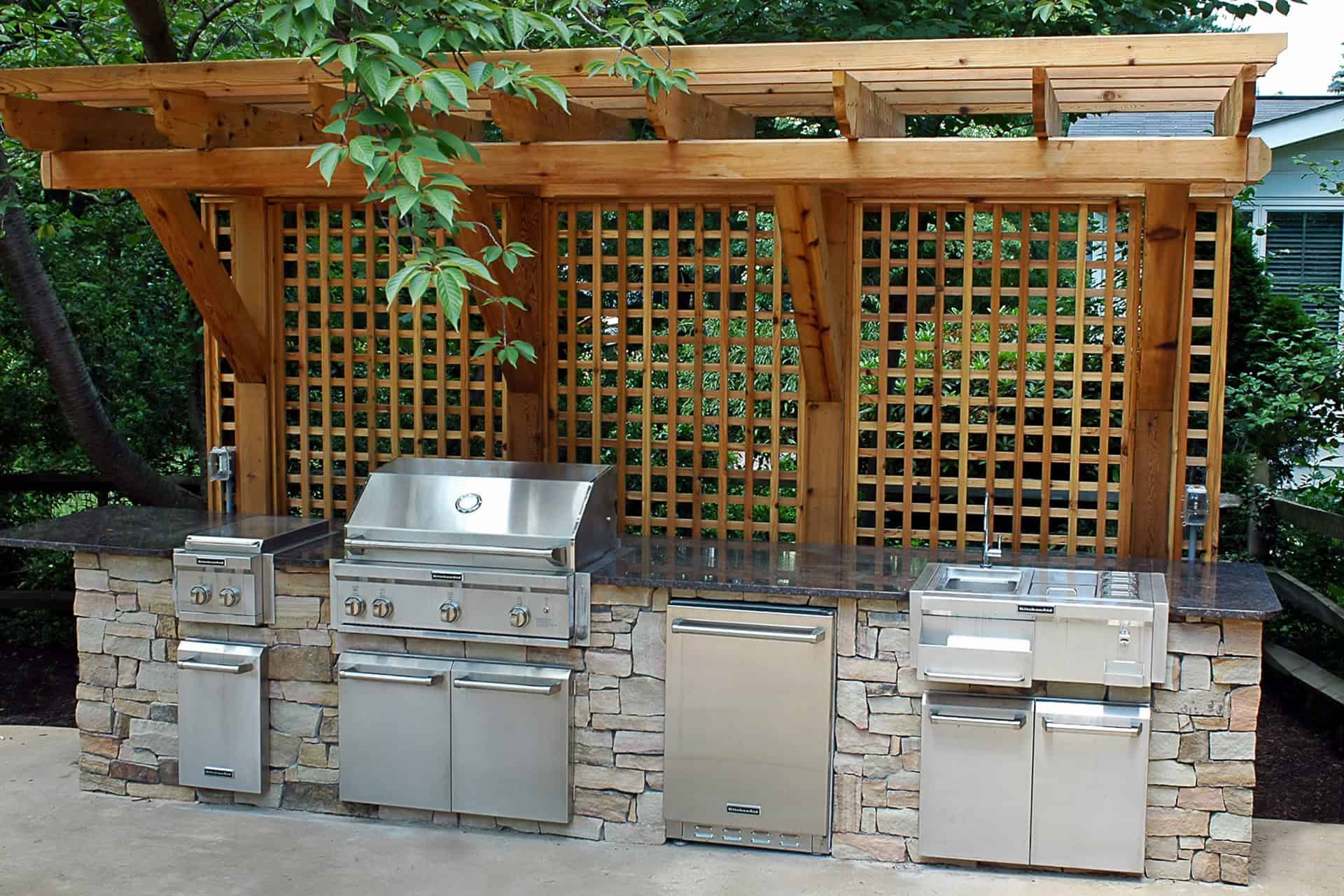 Plant Shade Trees or Ivy
A trellis or row of trees is an environmentally friendly way to add shade. While it may take some time for the plants and shrubs to grow, they will offer year-round sun protection when they do. If you're looking to upgrade your landscaping, a landscape designer can show you the best kinds of trees and ivy to use that will thrive in this climate. 
Fabric Canopy Sail
If you're looking for a quick and cost-effective way to add temporary shade, a large canopy strung between posts offers immediate shade. The extra-large fabric comes in a variety of sizes and colors. Because it's not a load bearing material, it should be taken down during heavy storms and in the winter before snow.
Outdoor Curtains
If you already have a covered deck, outdoor curtains can offer additional sun protection. They can be pulled aside to enjoy the air and closed when it rains. Curtains also add style to your backyard.