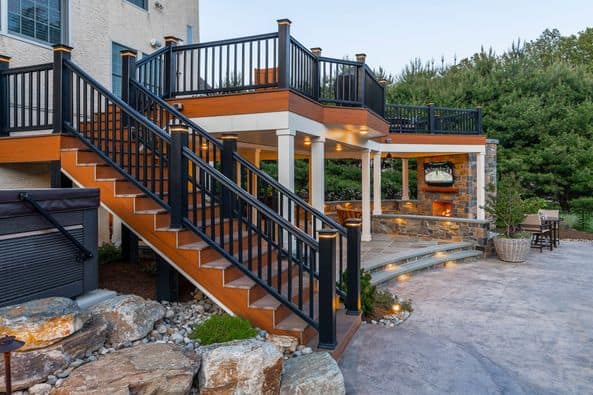 December 7, 2022
Ideas for Utilizing Tall Spaces  
As the winter seasons approaches and you spend more time indoors, it's the ideal time to begin planning how to maximize your outdoor space. The area underneath a second story deck is one of the easiest ways to do so because there is already a firm foundation, overhead decking and a large outer wall to work with.
Most landscaping companies are currently booking into the spring of 2023. If you're interested in enjoying your new project when warm weather arrives, contact DiSabatino Landscaping as soon as possible.
For those with a taller deck who are looking for ways to extend your entertaining space, the following ideas may help with inspiration: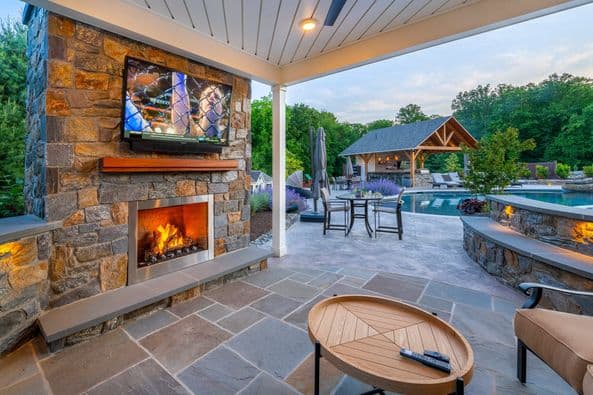 Putting Green
Who doesn't want to improve their golf game? Artificial turf is easy to maintain and doesn't require sunlight. If you back up to an open area, you can even extend the green further out for a driving range. Building a bed of river rock around the green is an attractive and efficient way to help draw water away from the house.
Outdoor Bar
Score some outdoor entertaining space with a first level bar area. The shade from the upper deck means you won't have any glare on your outdoor TV during game time. It also helps break up a party into multiple levels for guests to socialize with others.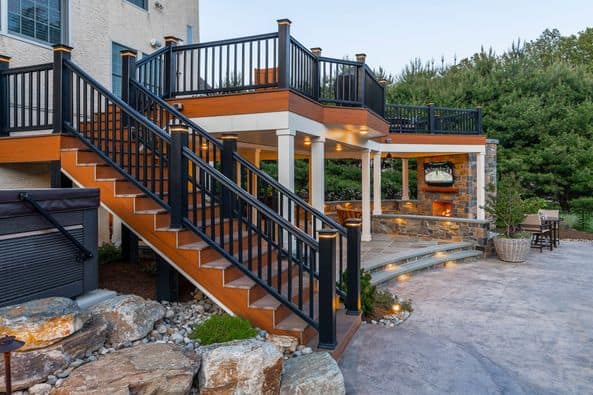 Storage Space
Use the first-floor level of a walkout basement for much needed storage space. You can install attractive privacy fencing and multiple lockers to keep tools, outdoor accessories, water toys and other large items out of sight. If your deck is large enough, you might even be able to store a boat or extra vehicle.
Hot Tub
A ground level patio is an ideal place to install a hot tub. It offers privacy and protection from the elements. Ease the tensions of the day and relax sore muscles with a jacuzzi soak all year long. You can add other water features or even an outdoor fireplace to enhance the area.  
Kids Area with Swings
The underside of a second story deck is a prime spot to anchor a swing or two. Give your kids a special area to play and hang out with friends by building an outdoor play area. For more adventurous parents, you can even create a second story spiral slide from the top deck to the patio below.