<span>masonry fire pits</span>
June 23, 2020
There are many advantages of custom outdoor kitchens that make outdoor living spaces more usable and adds value to your home. Outdoor kitchens are a perfect addition to enhance your staycation location with beauty and quality.
This summer promises to be full of unique challenges to residents around our community. With social distancing and mask wearing expected to be in place for the short term and possibly beyond, many are exploring ways to cope.
One great way to adjust to our current climate during a pandemic is to find ways to get outside and enjoy Mother Nature. What better way than to improve your outdoor living area to include an outdoor kitchen.
A fully equipped outdoor kitchen will allow you to extend your entertaining outdoors where distancing is easier and airflow more conducive to avoiding the Covid-19 virus. Natural stone floors and outdoor rooms with built-in outdoor kitchen appliances can make entertaining possible in these trying times.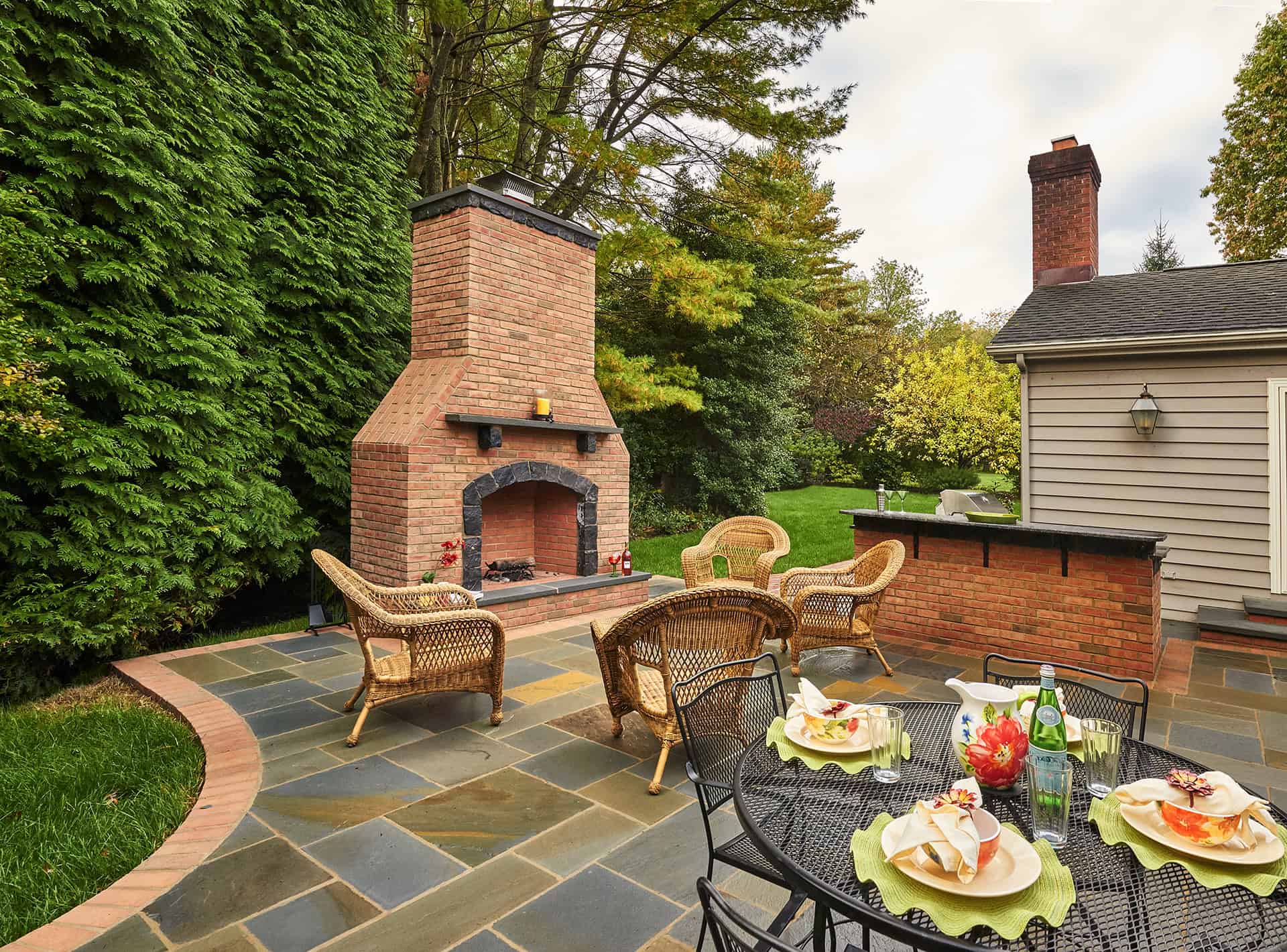 Personalizing your outdoor cooking area is key to getting the most out of your custom kitchen design. Consider what your entertaining style is before deciding on what the focus of your outdoor kitchen will be. If you tend to be more into creating signature cocktails than food, then make sure you incorporate a showcase bar.
There is a wide variety of ways to customize an outdoor kitchen to meet your particular needs and style. For example, if your family and friends are really into pizza, you might consider installing a wood fired pizza oven.
For those really into grilling, a cooking station with all the bells and whistles would most likely be the right choice. Into an ambient location to sit and converse? A custom fire pit or fireplace with an inviting seating area should be your focus.
If you have an outdoor pool, a combined pool house and kitchen is a great way to prevent dripping water from soggy bathers using your indoor bathroom or grabbing a snack. It also makes it easier to supervise children while preparing a meal.
Sports fanatics would most likely appreciate a tailgate atmosphere where they can grill up some prime meats while watching their favorite team on a large screen television with a built in surround sound.
If you are lucky enough to have a beautiful view of a scenic spot, designing an outdoor kitchen to accentuate it makes sense. Framing the view with a strategically constructed pergola or pavilion will enable for hours of time spent appreciating your blessings.
While there are so many ways to create an outdoor kitchen to enhance your living space, the place to start is with a professional and experienced designer. DiSabatino Landscaping has been creating beautiful outdoor kitchens and living areas for several decades.
We have a stellar reputation in Delaware and the Brandywine Valley with plenty of happy clientele to attests to our professionalism and quality of workmanship.
Make summer at home this year full of fond memories of how your family chose to focus on what really matters in life, quality time with those you love. Location is not the determining factor; it is love for life and good times!
---
SOME RELATED ARTICLES:
---
---
302-764-0408 | DiSabatinoInc.com
---
The Landscape Experts
DiSabatino Landscaping is Delaware's #1 Hardscape and Landscape Specialist. Give us a call today! 302-764-0408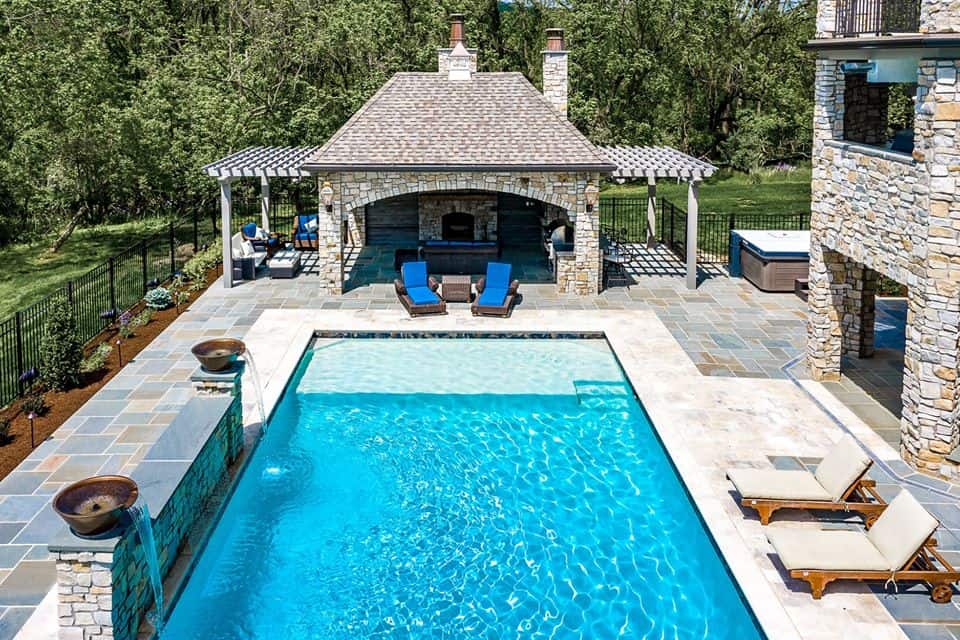 March 17, 2020
In honor of Saint Patrick's Day, we thought sharing some of our best outdoor living spaces and decking solutions might inspire you to get you ready for spring.
At DiSabatino Landscaping, we can help design the perfect outdoor living space. Unsure of how all your wants are going to fit in your backyard? Our team of innovative designers can meet any challenge!
We have been creating beautiful outdoor living areas for some of the Delaware Valley's most discerning homeowners. Get in touch with us today to get started on creating an outdoor masterpiece in your own backyard.

Staycations will be your family traditions, as no one is going to want to leave your backyard!

Check out These 17 Gorgeous Outdoor Living Spaces:
---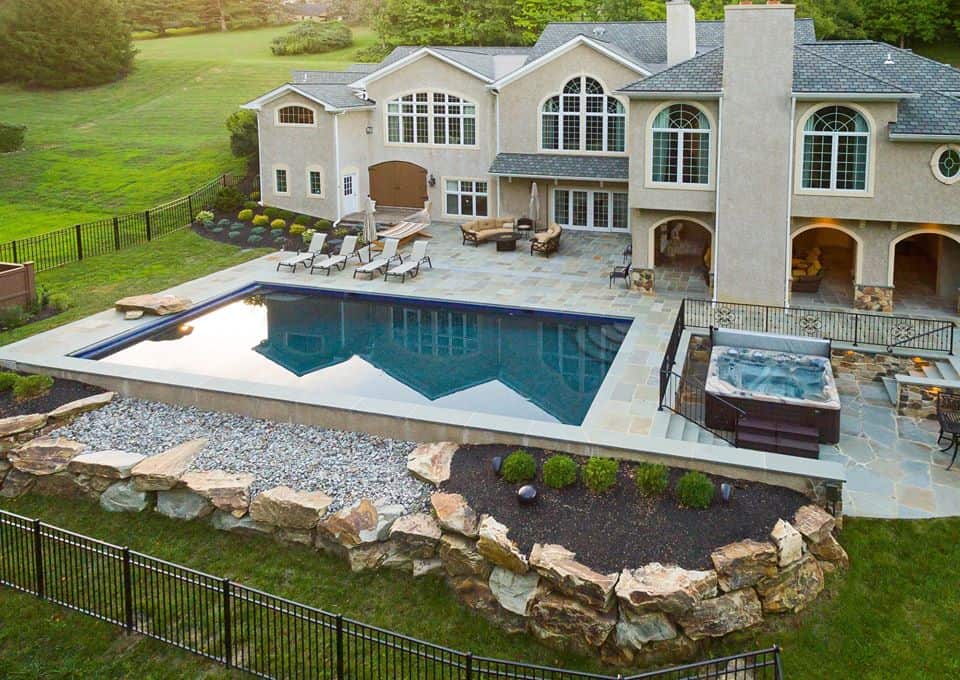 ---
302-764-0408 | DiSabatinoInc.com
---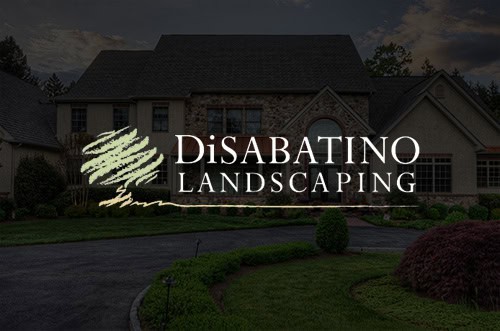 The Landscape Experts
DiSabatino Landscaping is Delaware's #1 Hardscape and Landscape Specialist. Give us a call today! 302-764-0408
September 17, 2019
Fall is almost here. It's time to roast some marshmallows and enjoy the cooler evenings by getting the fire pit roaring and creating some great memories.
Add a Custom Made Outdoor Fire Pit to Your Outdoor Living Space
This is the perfect time to upgrade your outdoor living area with a custom made masonry fire pit. A fire pit will increase the value and usability of your backyard space. Activities such as foil meals, sunset cocktails,
A custom made fire pit will make your backyard a gathering place all year long. Sitting around a fire is a great bonding experience for family and friends. Warming oneself by a roaring fire while sharing a drink or meal and gazing at the night sky can be invigorating year round.
Why Add an Outdoor Fire Pit to Your Outdoor Living Space? Here are 7 Reasons:
A Fire Pit Extends Your Entertainment Space
A Fire Pit is Easy to Build and Very Affordable
A Fire Pit is a Great Conversation Spot and Creates Ambiance in Your Backyard
A Fire Pit Makes it Possible to Enjoy the Outdoors Year 'Round
Having Drinks and Dinner Around a Fire Pit is Very Romantic
Cooking Meals Around a Fire Pit is a Great Family Bonding Activity
A Fire Pit Adds Value to Your Home When it Comes Time to Sell
Whether you are enjoying the warmth as you listen to the crackling of the fire, sipping your favorite beverage, or roasting marshmallows with the kids, there's nothing like relaxing in the comfort of your own backyard.
DiSabatino Landscaping can transform your home with a custom made fire pit. If you want a beautiful custom made fire pit added to your outdoor living area created just for you, get in touch with DiSabatino Landscaping and Esposito Masonry. We create unique outdoor living areas and patios!
302-764-0408 | DiSabatinoInc.com
RELATED ARTICLES:
The History Behind Our Outdoor Spaces
Three Ways to Transform Your Yard Into an Outdoor Room
---


DiSabatino Landscaping is Delaware's #1 Hardscape and Landscape Specialist. We can help advise you what is best way to create your outdoor living space  Give us a call today! 302-764-0408