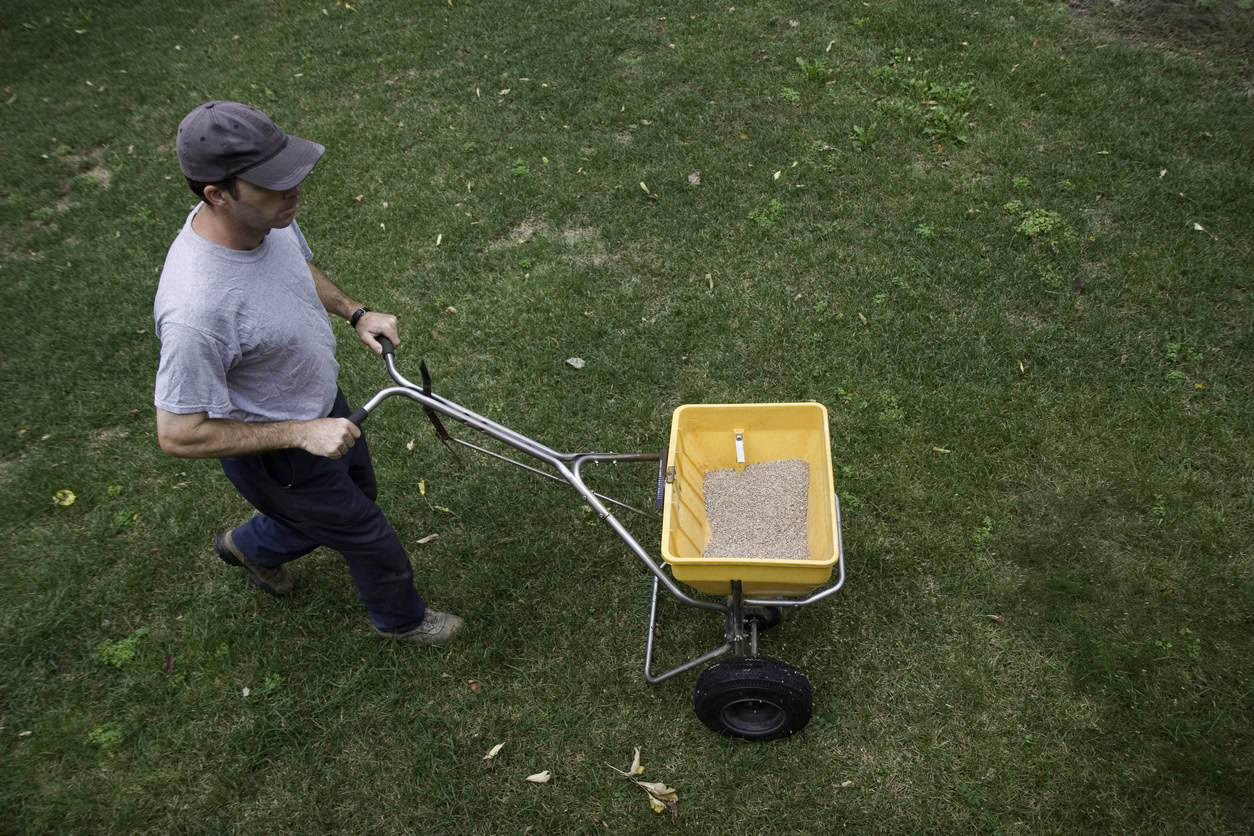 April 20, 2021
Spring Fertilization is Best Applied After the Last Frost
When considering spring fertilization, many take a "more is better" approach. However, the way you apply spring fertilizer could make or break the difference in your plant growth come summer. Make sure you are following these guidelines for safe, effective fertilization.
1) Apply a Little Later in Spring
Fertilizing once in spring, twice during the growing season is a solid rule. However, don't jump the gun and fertilize too early in the spring. Fertilizing too early runs the risk of unexpected snow or a late freeze, which can harm new growth in plants. It is best to wait until after the last frost for application.
2) Follow Application Instructions
Follow the suggested application instructions and avoid overdoing it. Too much fertilizer can result in excessive nitrogen. Start with the recommended amount and apply more in the summer if necessary. Over a few seasons, you should get a feel for the right amount of fertilizer that leads to healthy plant growth.
3) Consider a Five-Step Fertilizer Plan
Some experts recommend fertilizing every six to eight weeks after your first feeding. If you keep your first feeding a little later in spring, you will be fertilizing through October and into November. That is just fine for this area. To be honest, fall  fertilizing is more important than the spring.
4) Time Your Fertilization with Forecasted Moderate Rain
Watering about ¼ inch along with fertilizer will provide optimum benefits. Timing fertilization to coincide with a moderate rain will make it easier and avoid using precious resources. Be sure not fertilize before a predicted heavy storm as much of the fertilizer will wash away before it has the chance to work.
5) Weed Killer Treatments May Have Fertilizers Added
Early herbicides aimed at controlling weed growth often contain fertilizer as well, to combat the herbicide's negative effects on your garden. Be aware of what you are applying so that you do not over fertilize.
One important tip is to avoid over-fertilizing too early. If you do, your garden will not stay beautiful through the growing season. Seeking help from a lawn care professional will provide accurate answers to plant fertilizing questions in your area. For information about garden maintenance and fertilization services, contact DiSabatino Landscaping today.
---
SOME RELATED ARTICLES:
---
---
302-764-0408 | DiSabatinoInc.com
---
The Landscape Experts
DiSabatino Landscaping is Delaware's #1 Hardscape and Landscape Specialist. Give us a call today! 302-764-0408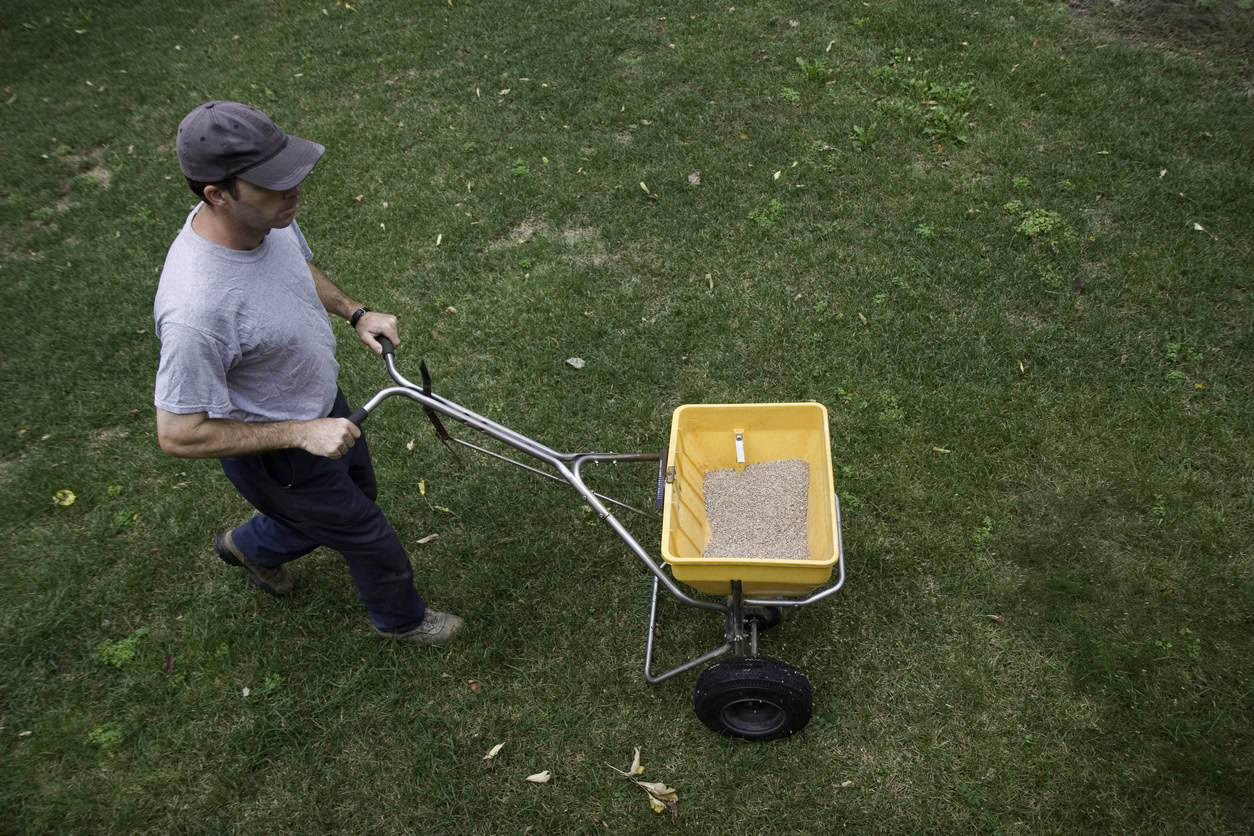 April 3, 2019
Many clients consider spring fertilization with a 'more is better' mentality. However, the best way to apply spring fertilizer needs to be thought out properly to ensure a great and healthy landscape all season long. Make sure you follow these gardening guidelines for a healthy landscape this season!
1) Early Spring Fertilizer Application:
Always make sure you are fertilizing your garden after we are free and clear of freezing temperatures. It is recommended to start thinking about fertilizer applications in mid/late April to avoid possible freezing temperatures on new growth.
2) Take Application Instructions Seriously
Here the 'more is better' mentality can do more harm than good. It is always advised to follow the instructions on your garden fertilizers very carefully. If you apply too little you can receive poor results and waste your investment in the fertilizer application. Conversely if you apply too much you run the risk of burning the fine root hairs on the ends of the root ball and can cause serious damage to the plant. Please always follow the instructions on the label; or give DiSabatino Landscaping a call so we may tailor fit a proper treatment plan for your home.
3) Consider a Five-Step Fertilizer Treatment Plan
We here at DiSabatino recommend the following treatment/fertilizer plan to ensure the best overall health of your home's landscape.
Early Spring – Deep Root fertilizers to get the nutrients directly to the root ball.
Late Spring – Time release formula to get your landscape through the summer months.
Early Summer – Plant inspection is KEY. Check your plants for insects, fungus, or damaged limbs at this time so they can be treated accordingly.
Mid/Late Summer – One final application of the time release formula and one additional insect or disease inspection.
Winterization – Treat ALL evergreens with an anti-desiccant and give all ornamental trees and shrubs; under 15'; approx. 10 gallons of water to reduce the risk of high water loss during harsh winters.
4) DO NOT Fertilize if the Plant is Thirsty!
It is very important to make sure the soil moist prior to any fertilization. Similar to over fertilizing; if the soil is very dry the root hairs on the main root ball are very weak and will burn when fertilizer is applied when the soil and root ball are dry. If the soil is too hard to get a small shovel into it easily please do quick thorough drench of the plants you intend to fertilize then come back the following day to apply the fertilizer.
5) Beware Combination Weed and Fertilizer Treatments
We here at DiSabatino Landscaping highly recommended AGAINST fertilizing with any combination treatments that contain both a fertilizer and a weed preventative. These combo products are very expensive and cause more harm than help in your landscape.
If you wish to combat the weeds while ensuring your gardens growth; always use products that are specifically attuned to your particular needs. A time release formula like Preen or Barricade is great to combat weeds during the growing season and can be applied easily. Whereas Miracle Grow or Shultz's; landscape specific; fertilizers should only be used to enhance your landscape plantings.
For information about garden maintenance and fertilization services, contact DiSabatino Landscaping today.
---


DiSabatino Landscaping is Delaware's #1 Hardscape and Landscape Specialist. We can help build an outdoor living area that will have you enjoying the great outdoors in style!  Give us a call today! 302-764-0408