<span>Fertilization</span>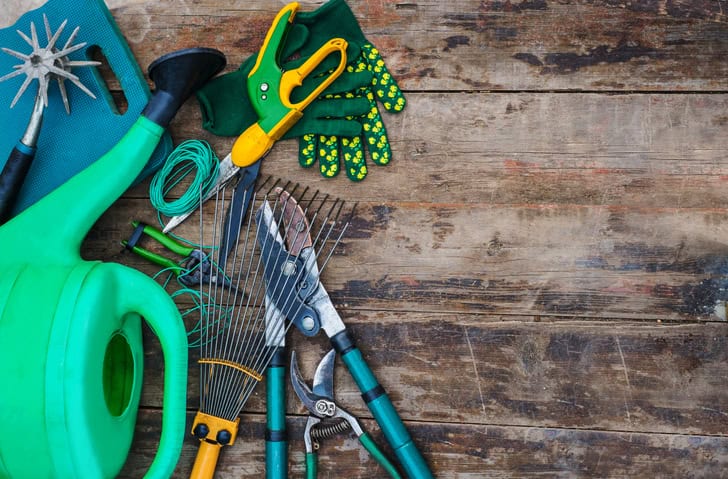 October 20, 2020
Autumn is a perfect time to take time and evaluate the condition of your lawn. Proper fall landscaping maintenance will not only guarantee your terrain will be ready to face harsh winter weather ahead. It will also help you reap the benefits come spring.
Our DiSabatino Landscapers and Design Specialists are always here to answer any landscaping questions you may have. If you're a beginner, here are some tips for the best fall landscaping maintenance practices:
5 Fall Landscaping Maintenance Tips for Beginners
Mulch –

Plants love fall mulching because it helps protect their roots from frost and retain moisture during a cold and dry winter. Just spread 2-3 inches of fresh mulch in your garden, around trees and shrubs.

Pruning –

If you have any perennials, you probably noticed that they begin to look a tad tired and faded in the fall. It's time to cut them back!

Tree Care

– Well-cared-for trees are attractive and can add considerable value to your property. Make sure to consult with

tree experts

to help evaluate possible tree hazards and remove them before winter storm season is here.

Lawn Aeriation –

Perforating the soil with small holes to allow air, water and nutrients to penetrate the grass root will help the roots grow deeply and produce a stronger, more vigorous lawn. The main reason for aerating is to alleviate soil compaction.

Planting

– The cooler temperatures are easier on new plantings and the soil still warm, allowing roots to grow until the ground begins to freeze.

Now is a great time to plant trees, shrubs, perennials, spring blooming bulbs, cold season vegetables and turf grass.
If you are ready to take your fall landscaping to the next level, talk with one of our landscape design specialist at DiSabatino Landscaping. We can quickly and expertly install fall plantings, outdoor fire pits and even custom decks that will enhance your life for years to come. 
DiSabatino Landscapers have years of experience to help you create landscaping for your home that adds beauty year-round. Get in touch if you need help!
---
SOME RELATED ARTICLES:
---
---
302-764-0408 | DiSabatinoInc.com
---
The Landscape Experts
DiSabatino Landscaping is Delaware's #1 Hardscape and Landscape Specialist. Give us a call today! 302-764-0408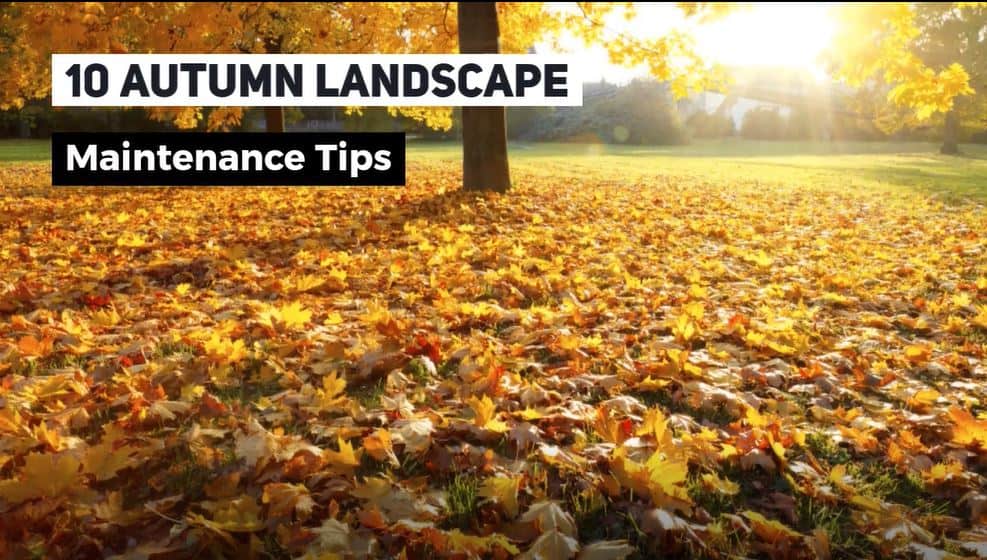 December 12, 2019
Timing is everything in the landscaping business. Particular chores or lawn maintenance need done during certain times of the year for best results.
Things, such as properly timed applications will have your landscape reaping the benefits. Doing these maintenance tasks at the wrong time could be a waste of energy or worse. It could actually harm your landscape.
Since very few of us have that a green thumb, we thought sharing some helpful tips for fall maintenance might be in order. Preform these chores to have a vibrant landscape year round. Doing right thing at the right time will keep your lawn and garden looking its best. Continue reading →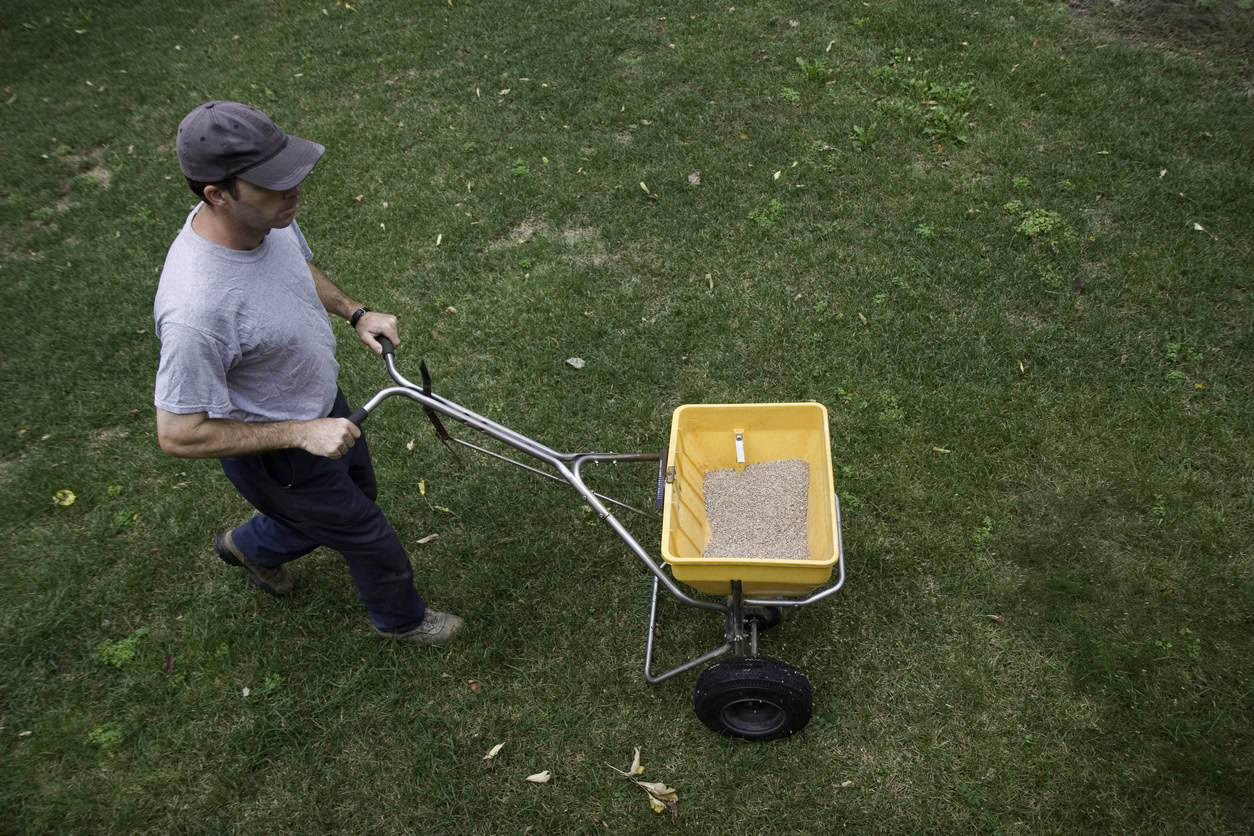 April 3, 2019
Many clients consider spring fertilization with a 'more is better' mentality. However, the best way to apply spring fertilizer needs to be thought out properly to ensure a great and healthy landscape all season long. Make sure you follow these gardening guidelines for a healthy landscape this season!
1) Early Spring Fertilizer Application:
Always make sure you are fertilizing your garden after we are free and clear of freezing temperatures. It is recommended to start thinking about fertilizer applications in mid/late April to avoid possible freezing temperatures on new growth.
2) Take Application Instructions Seriously
Here the 'more is better' mentality can do more harm than good. It is always advised to follow the instructions on your garden fertilizers very carefully. If you apply too little you can receive poor results and waste your investment in the fertilizer application. Conversely if you apply too much you run the risk of burning the fine root hairs on the ends of the root ball and can cause serious damage to the plant. Please always follow the instructions on the label; or give DiSabatino Landscaping a call so we may tailor fit a proper treatment plan for your home.
3) Consider a Five-Step Fertilizer Treatment Plan
We here at DiSabatino recommend the following treatment/fertilizer plan to ensure the best overall health of your home's landscape.
Early Spring – Deep Root fertilizers to get the nutrients directly to the root ball.
Late Spring – Time release formula to get your landscape through the summer months.
Early Summer – Plant inspection is KEY. Check your plants for insects, fungus, or damaged limbs at this time so they can be treated accordingly.
Mid/Late Summer – One final application of the time release formula and one additional insect or disease inspection.
Winterization – Treat ALL evergreens with an anti-desiccant and give all ornamental trees and shrubs; under 15'; approx. 10 gallons of water to reduce the risk of high water loss during harsh winters.
4) DO NOT Fertilize if the Plant is Thirsty!
It is very important to make sure the soil moist prior to any fertilization. Similar to over fertilizing; if the soil is very dry the root hairs on the main root ball are very weak and will burn when fertilizer is applied when the soil and root ball are dry. If the soil is too hard to get a small shovel into it easily please do quick thorough drench of the plants you intend to fertilize then come back the following day to apply the fertilizer.
5) Beware Combination Weed and Fertilizer Treatments
We here at DiSabatino Landscaping highly recommended AGAINST fertilizing with any combination treatments that contain both a fertilizer and a weed preventative. These combo products are very expensive and cause more harm than help in your landscape.
If you wish to combat the weeds while ensuring your gardens growth; always use products that are specifically attuned to your particular needs. A time release formula like Preen or Barricade is great to combat weeds during the growing season and can be applied easily. Whereas Miracle Grow or Shultz's; landscape specific; fertilizers should only be used to enhance your landscape plantings.
For information about garden maintenance and fertilization services, contact DiSabatino Landscaping today.
---


DiSabatino Landscaping is Delaware's #1 Hardscape and Landscape Specialist. We can help build an outdoor living area that will have you enjoying the great outdoors in style!  Give us a call today! 302-764-0408