Bulbs Can Be Beautiful Alone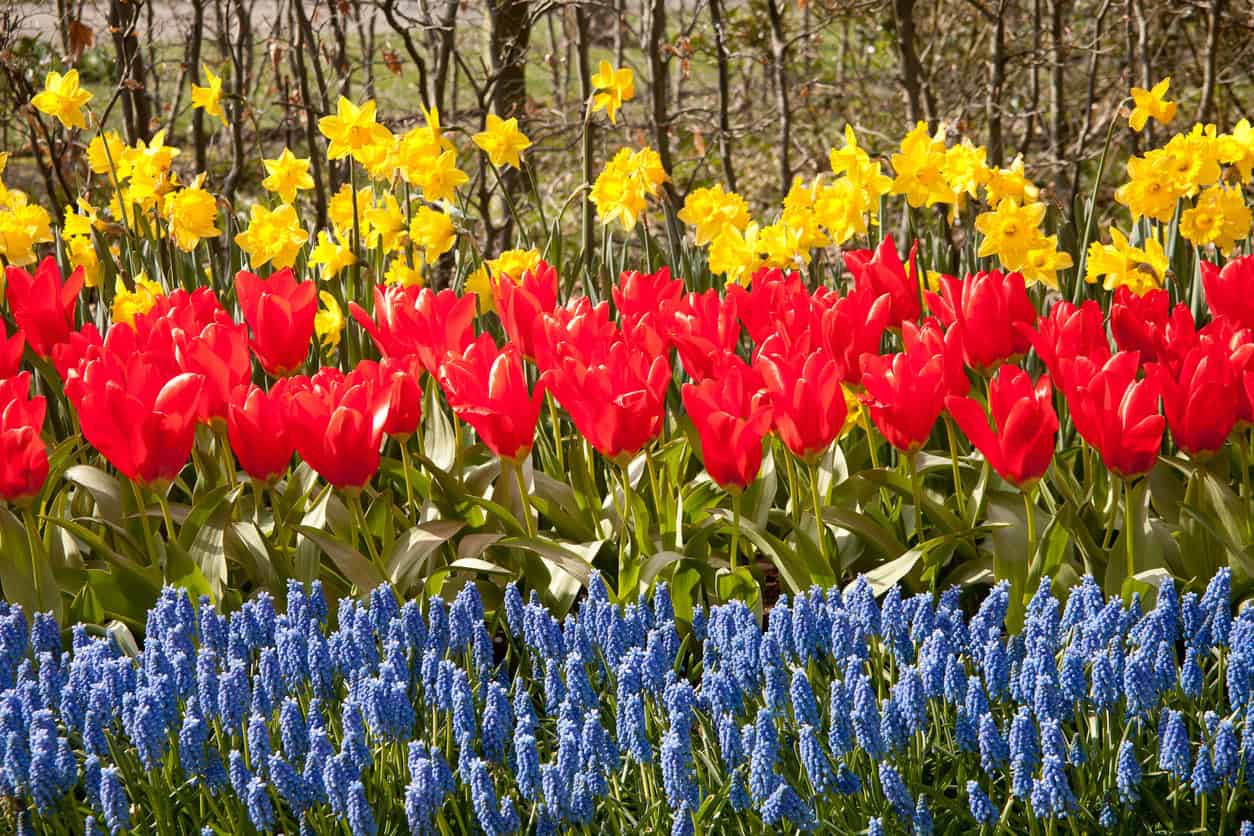 March 12, 2019
Here's How You Can Integrate Bulbs Into Your Landscaping
Nothing says spring quite like bulbs. Varieties like tulips, daffodils, and lilies are perhaps the quintessential marker that winter is over at last. There's a great variety of bulbs beyond these three well-known classics, and knowing how to integrate them into your landscaping can keep your property looking beautiful all growing season long.
Work Bulbs Into Existing Landscaping
Likely, you have existing landscaping you'd like to improve. Bulbs can be a great way to add some extra color and interest to the landscaping you already have. Here are a few ways to incorporate bulbs into your current design:
Use clusters of color – plant bulbs in irregular clusters of 12 or more for the larger bulbs and as many as 50 or more with the smaller, less showy bulbs. Use pops of one color near shorter shrubs or larger clusters of two or three colors in more open areas between plantings.
Plant a border – use a border of low-growing bulbs like hyacinths to form a border around existing planting areas. Be sure not to plant straight lines of bulbs in ordered rows, which can look too formal for many gardens.
Plant with companions – plant bulbs with companion perennials of a similar size. After the blooms die off, the perennials will help disguise the remaining foliage.
Use bulbs to brighten tree plantings – early spring bulbs like crocus, early daffodils, and grape hyacinths do well under deciduous trees since they bloom before the tree's full foliage develops. However, do not plant bulbs beneath evergreen trees – these produce too much year-round shade.
Bulbs Can Be Beautiful Alone
Sometimes, unfilled spaces seem to be begging for a bulb garden. Luckily, the sheer variety of bulbs ensures a space full of bulbs will never get boring.
Arrange bulbs purposefully – plant shorter varieties near the front, with taller ones near the back. Keep in mind which bulbs will bloom when, so you don't have entire sections of your bulb garden bare as one time.
Mass plantings – address mass plantings of one type of bulb and large groups of multiple bulbs similarly. Plant in natural-looking clusters to get a uniform texture. Also, consider mixing leaf types – mix variegated leaves with plain for a natural, creative look.
Try container gardens – use containers of bulbs to extend your landscaping onto your deck or patio. Plant containers in the fall, winter them in a garage and then bring them out in the spring for an early pop of color.
Contact us for more information about bulbs that will perform best with your existing landscaping.
---


DiSabatino Landscaping is Delaware's #1 Hardscape and Landscape Specialist. We can help build an outdoor living area that will have you enjoying the great outdoors in style!  Give us a call today! 302-764-0408