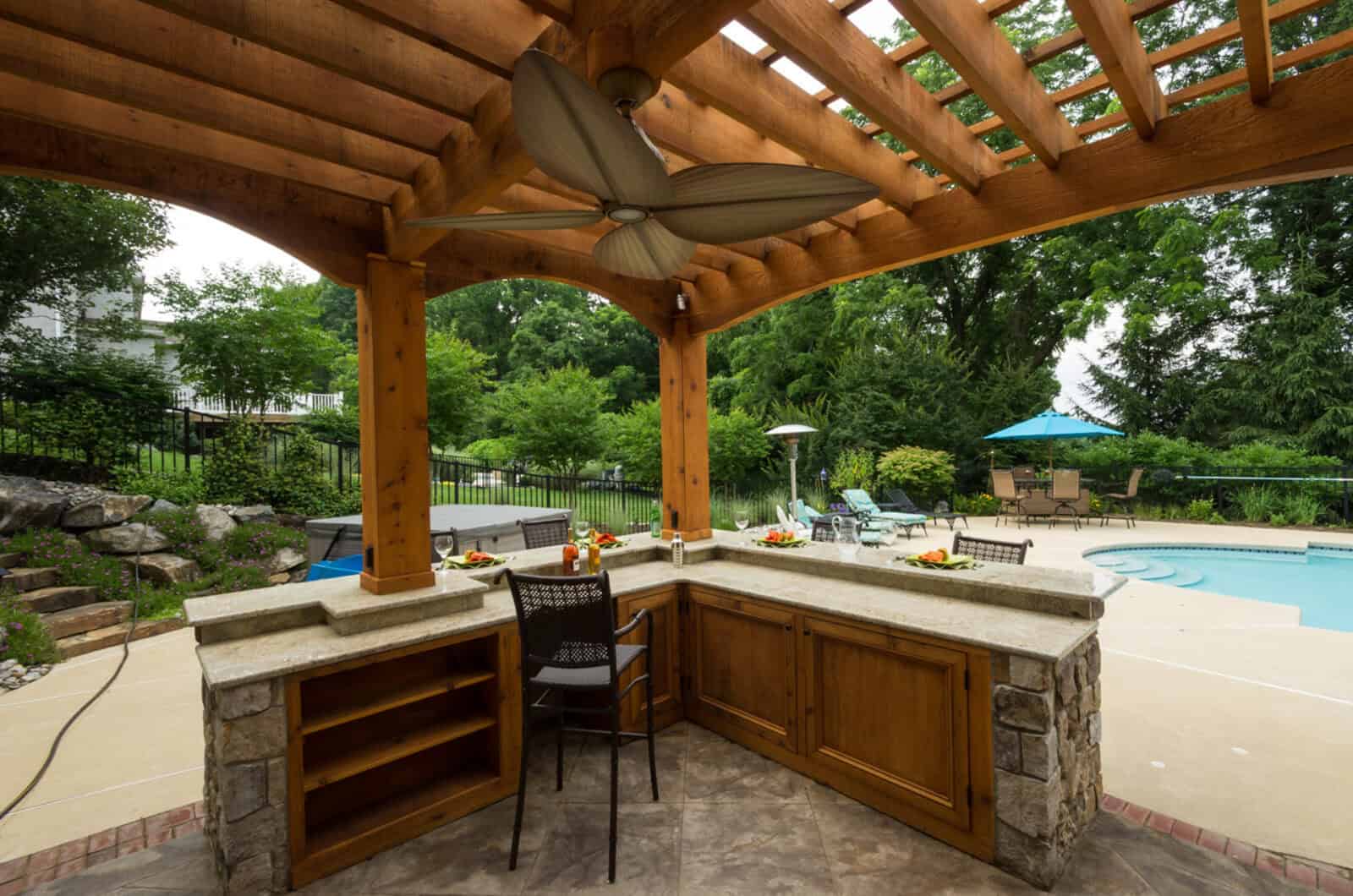 October 9, 2023
Top Reasons to Include an Al Fresco Cooking Area
If you're looking to add an extra feature to your outdoor living space that will be frequently used and loved, you should consider an open-air kitchen. An extra cooking space offers versatility, flexibility, and additional areas for cooking.
You don't need a large kitchen to accommodate a full menu. Outdoor pizza ovens, griddle stations, and heavy-duty appliances can do a lot of the work.
Here a few design ideas for outdoor kitchens:
Outdoor Seating
If you have an outdoor space with a covered roof, consider adding accordion windows and a ledge for bar seating. This casual setup allows guests to spend time with the cook while they prepare meals. It also makes serving simple and easy. The windows can be closed in cold or rainy weather.
Pizza Oven
Most people think of grills or griddles in outdoor kitchens, but there are other ways to cook meals. A pizza oven is a fun addition that can cook a wide range of meals you wouldn't be able to cook on a grill. They delight kids and guests alike.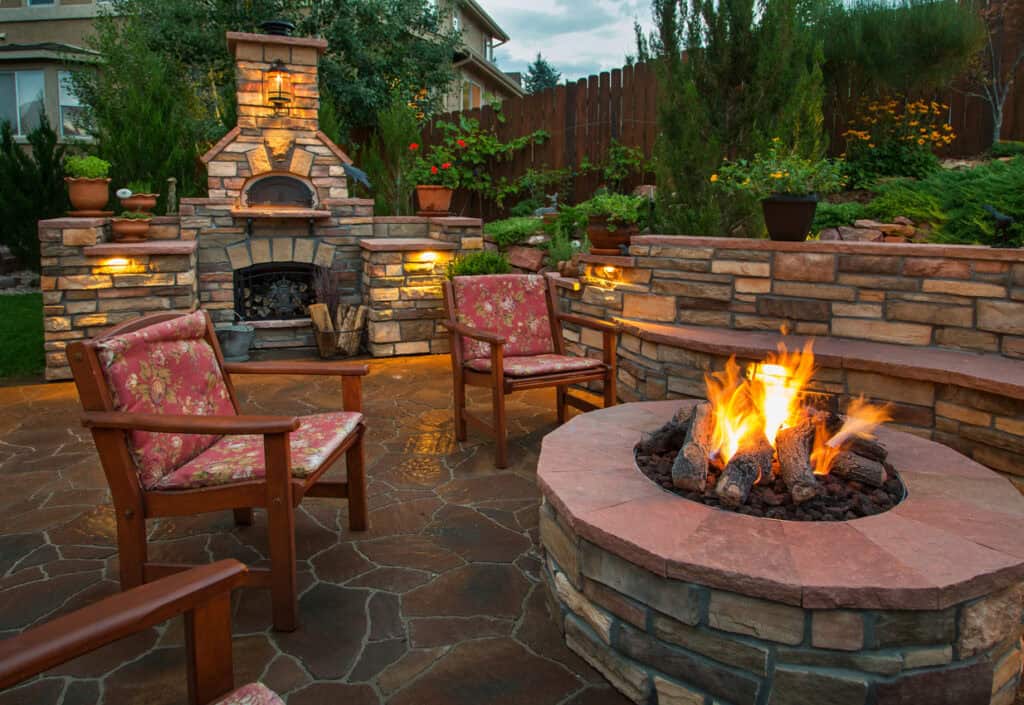 Heating Elements
Make your outdoor living area cozy year-round with a large fireplace or electronic heaters. They extend outdoor entertaining for months. If you're having family for the holidays, you can use the outdoor area for hosting parties and events. Outdoor heaters are energy efficient, quiet, and practical workhorses.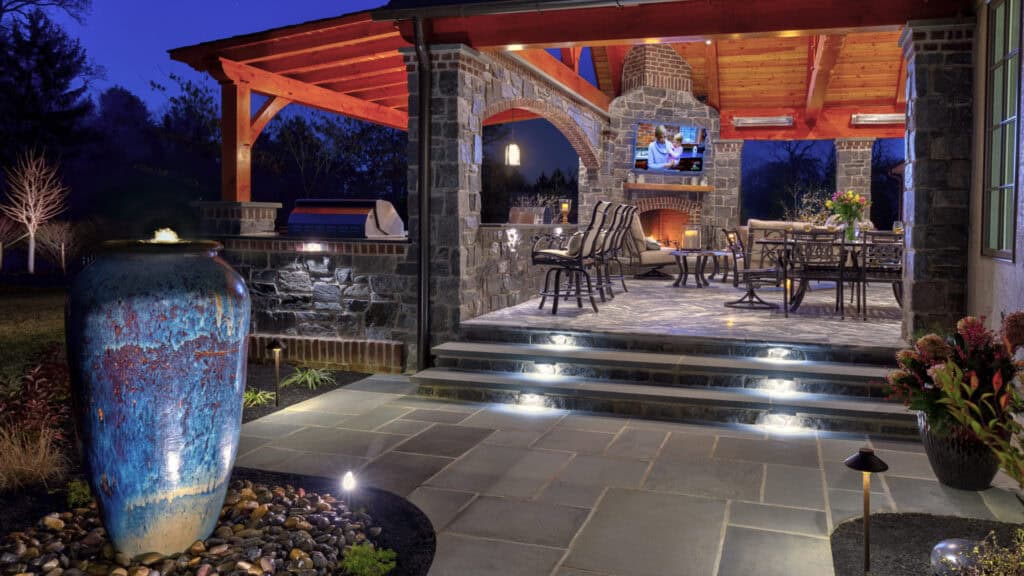 Lighting
You can instantly enhance a space with ambient LED lighting. It's the perfect way to increase beauty and usability at night. A well-conceived lighting plan will also highlight a property's focal points and add new life to your space after dark. Lighting also helps boost security and increases safety around your home.
If you're looking for design inspiration, visit DiSabatino's online portfolio of outdoor kitchens here.