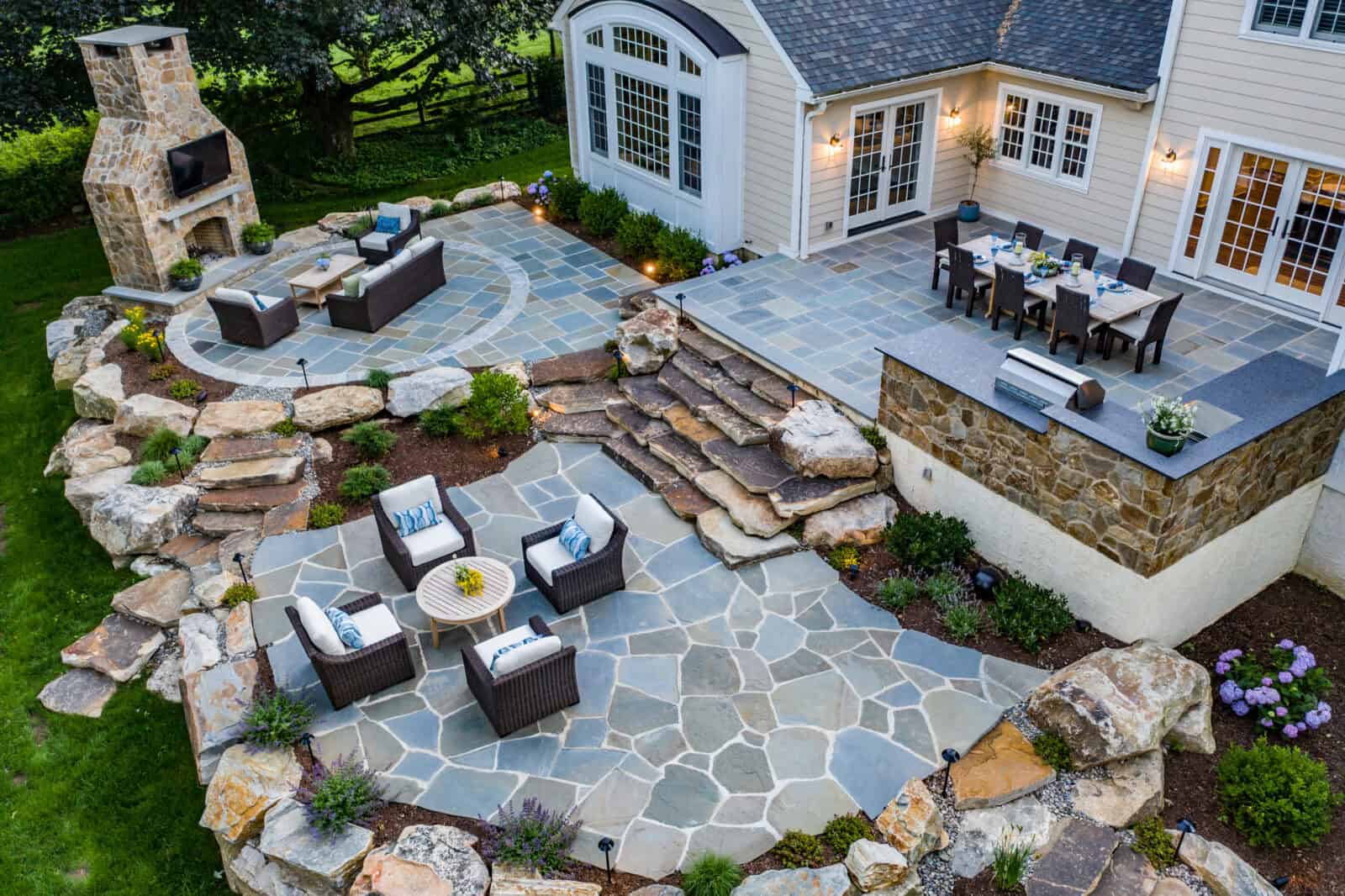 July 20, 2022
How to Create a Hardscaping Project with Timeless Appeal
An outdoor living space that incorporated natural stone is one that will stand the test of time. Today's stonemasons and design experts know just how to showcase stone, allowing it to shine as a central part of your landscape that's both stylish, versatile and functional.
Add natural stone around a pool or outdoor kitchen to give it an elegant look and feel. Flagstone, pavers and river rock are just a few examples of natural stone that will stand the test of time and pair well with other materials, including wood, brick and decorative concrete.
There are a number of ways to incorporate natural stone into your landscape:
Outdoor Living Spaces
Many custom outdoor kitchens and bars utilize natural stone in their design. Natural stone fireplaces or fire pits create a cozy ambiance, while enhancing your outdoor living all year round. Fountains, waterfalls and other water features add peace and serenity.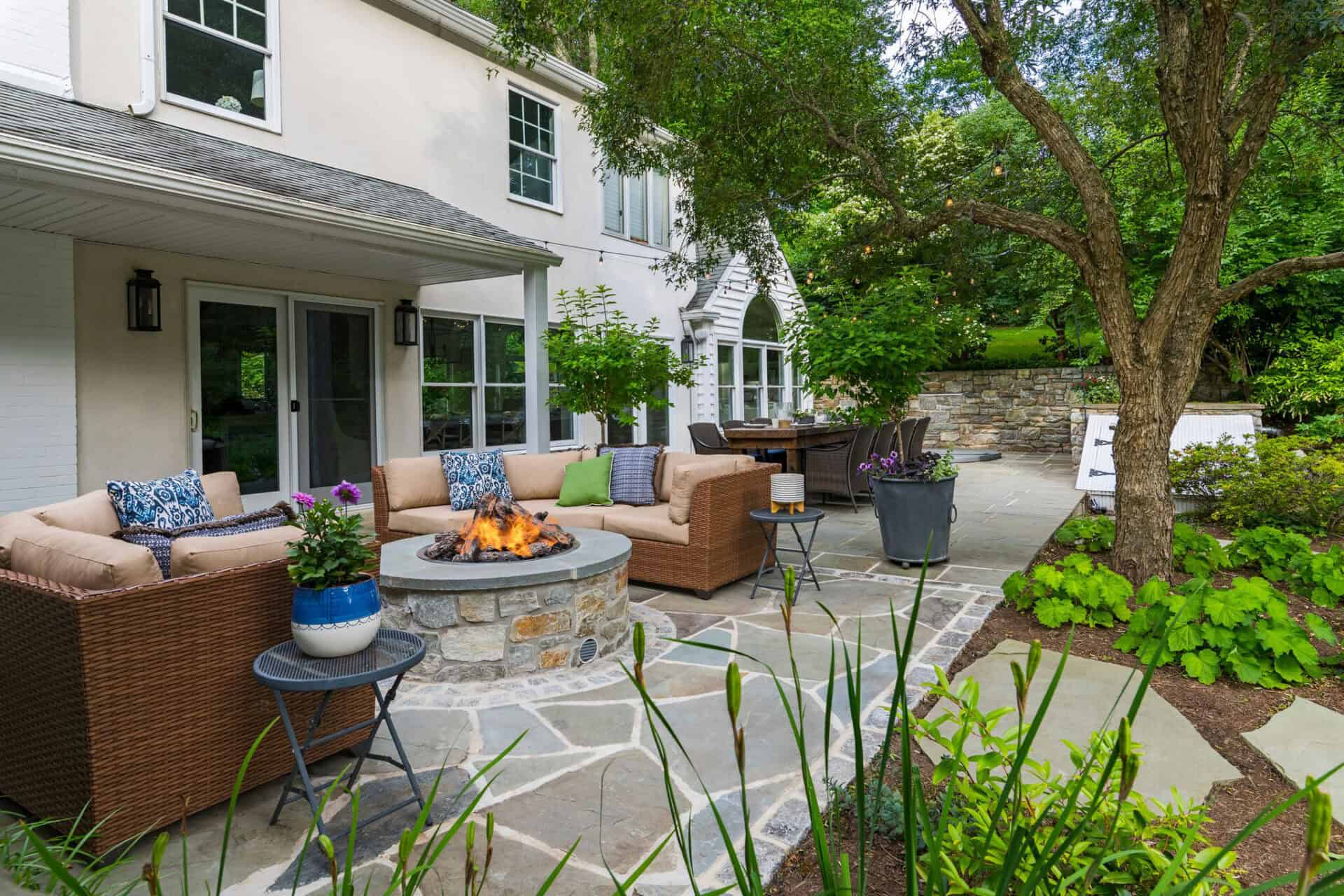 Little Details, Big Impact
Your masonry project does not have to be extravagant to make a big impression. Small details can make a huge difference in the enjoyment of your outdoor living space. Stone steps and walkways provide visually pleasing focal points while increasing safety for family and friends. Versatile and adaptable, natural stone can accent any feature of your outdoor living space.
An Array of Options
Natural stone is the ultimate building material – stylish, enduring and versatile.
It is available in a wide range of shapes, sizes and colors and can be used in a variety of applications. This inherent versatility means natural stone can easily transition from primary building material to accent features. No matter what style you choose, natural stone will seamlessly blend with any existing features or building materials.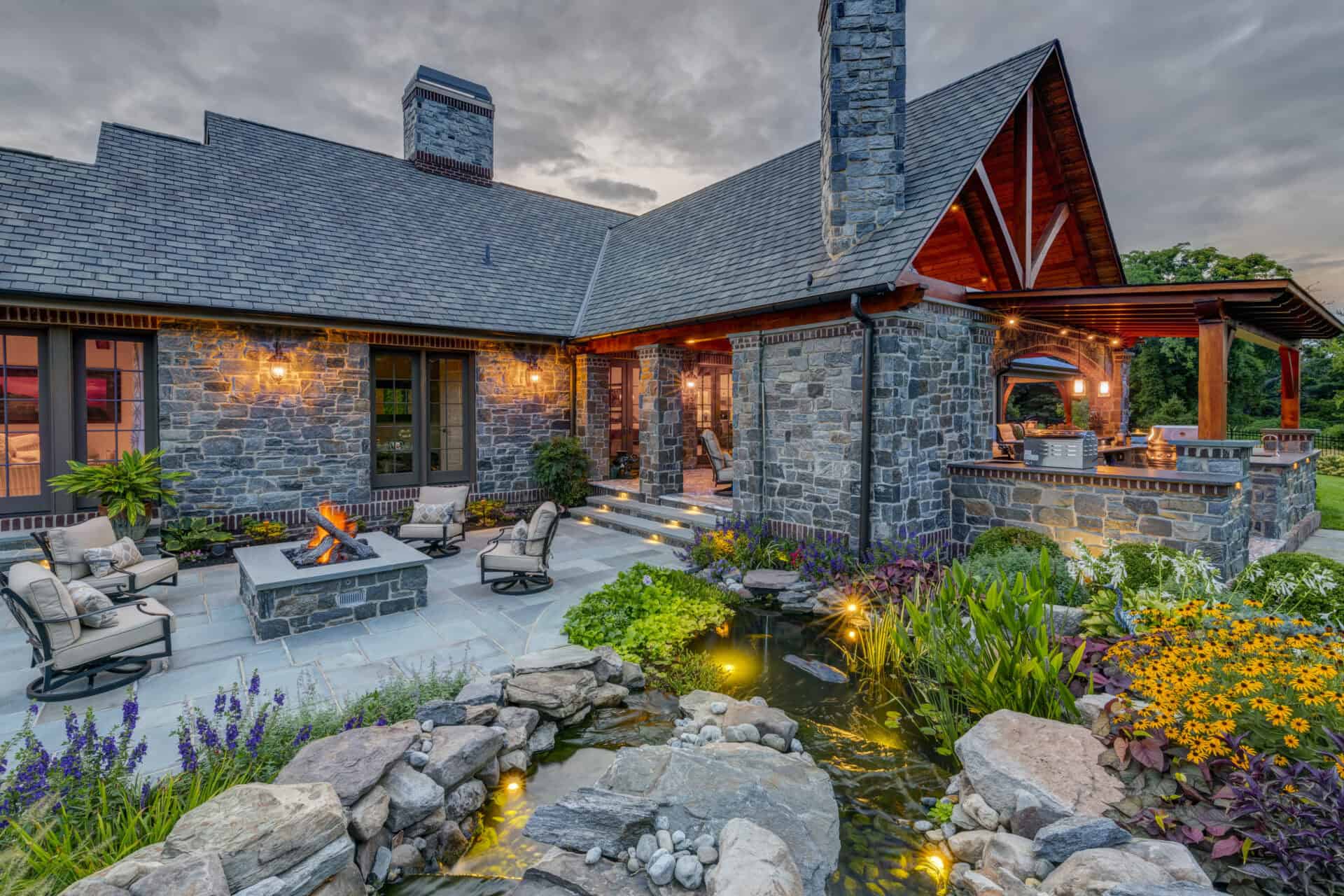 Professional Technique
Today's stonemasons combine old-world techniques with cutting-edge technology. "Masonry is one of the oldest professions," says Vinny Esposito, founder of Esposito Masonry, "So we've learned what works and what doesn't. "
Before choosing a firm, ask to see their portfolio of projects and professional credentials. A company with extensive experience will bring your ideas to life while keeping your project on time and budget.
Esposito Masonry is one of the most respected masonry firms in the Brandywine Valley. For a portfolio of their work, click here.

DiSabatino Landscaping of Delaware has built a stellar reputation for quality custom hardscape designs in the Delaware area. This example above shows how we can convert a aged and stained brick patio can be converted to a beautiful slate patio edged superbly with red brick.
Check Out This Brick Edged Slate Patio Design by DiSabatino Landscaping in Delaware
Note the excellent use of space and the professional way in which the designers meld this outdoor space to reflect the nature of the home's design. Creating an outdoor living space increases the square footage of your home and increase its value and curb appeal.