July 10, 2018
Mass planting embodies simplicity because it reads as one large element instead of a wide variety of individual plants.
As a lover of plants I often become bogged down when trying to decide how many types of plants to use in a design. When I go to a nursery or garden center, I start thinking how many of each different plants I can get into my personal garden. Then I stop myself and wonder, "Do I really want to take care of all those different types of plants? Do I really need that many different types?"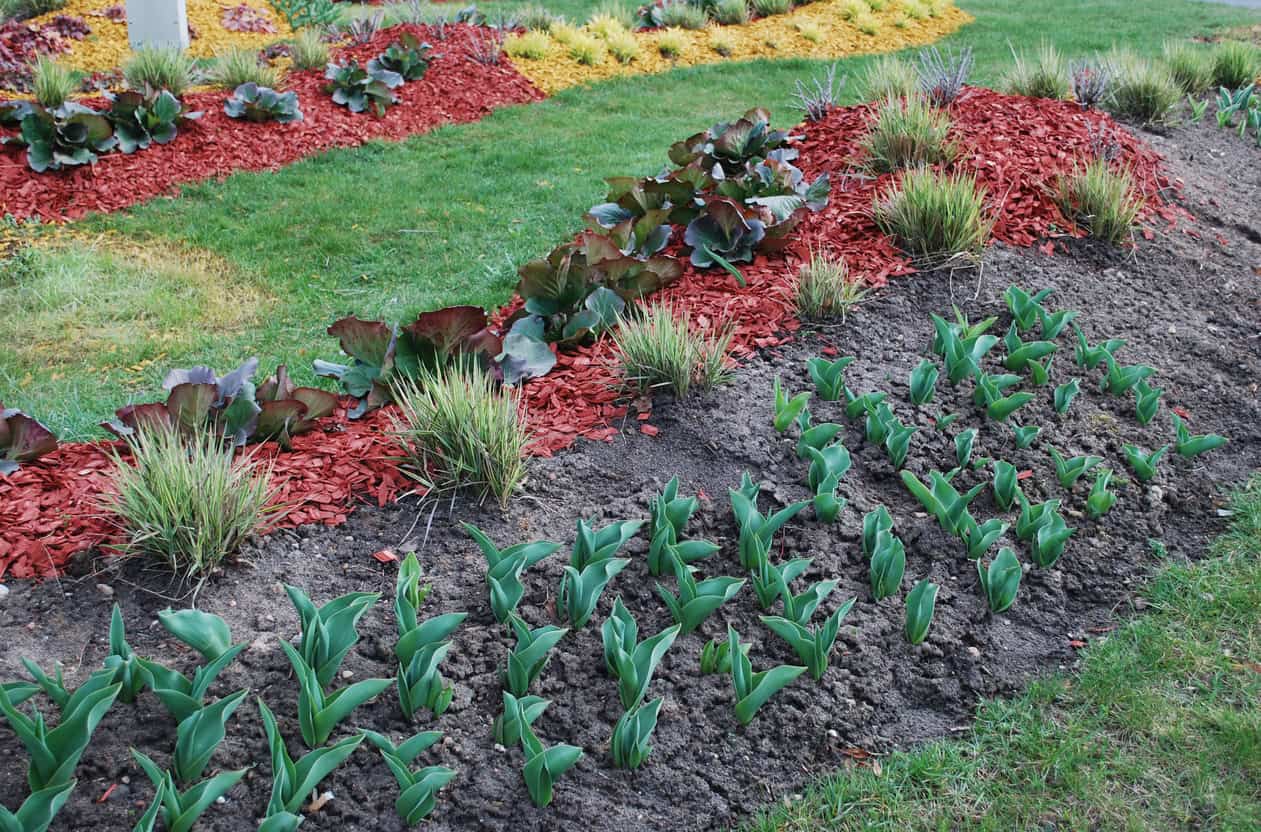 Most of us have limited amount of time to spend on tending our gardens. That is why scaling beds back to a limited palette of long lasting, animated perennials that are low maintenance or grasses that offer a different look for each season makes for the easier way to go.
Mass planting embodies simplicity because it reads as one large element instead of a wide variety of individual plants.
The first step is to decide on an overall look of your landscaping.  Do you want a variety of small shrubs, simple groupings of different grasses, or maybe you'd like an assortment of large herbs, small flaxes and shrubs?
Don't forget to take into account colors. Are you looking for a bold and dramatic contrast of colors or do a variation of complimentary colors?
Finally, choose mass plantings suitable for your climate. This will mean a better look with less maintenance and budget-friendly.
Over the years my designer's eye has come to appreciate simple, effective and minimal different types of plants in a garden. Planting in masses leads to a larger splashes of color & interest. No matter the size of the space I have found less varieties of plants actually compliments their surroundings more. Less is more!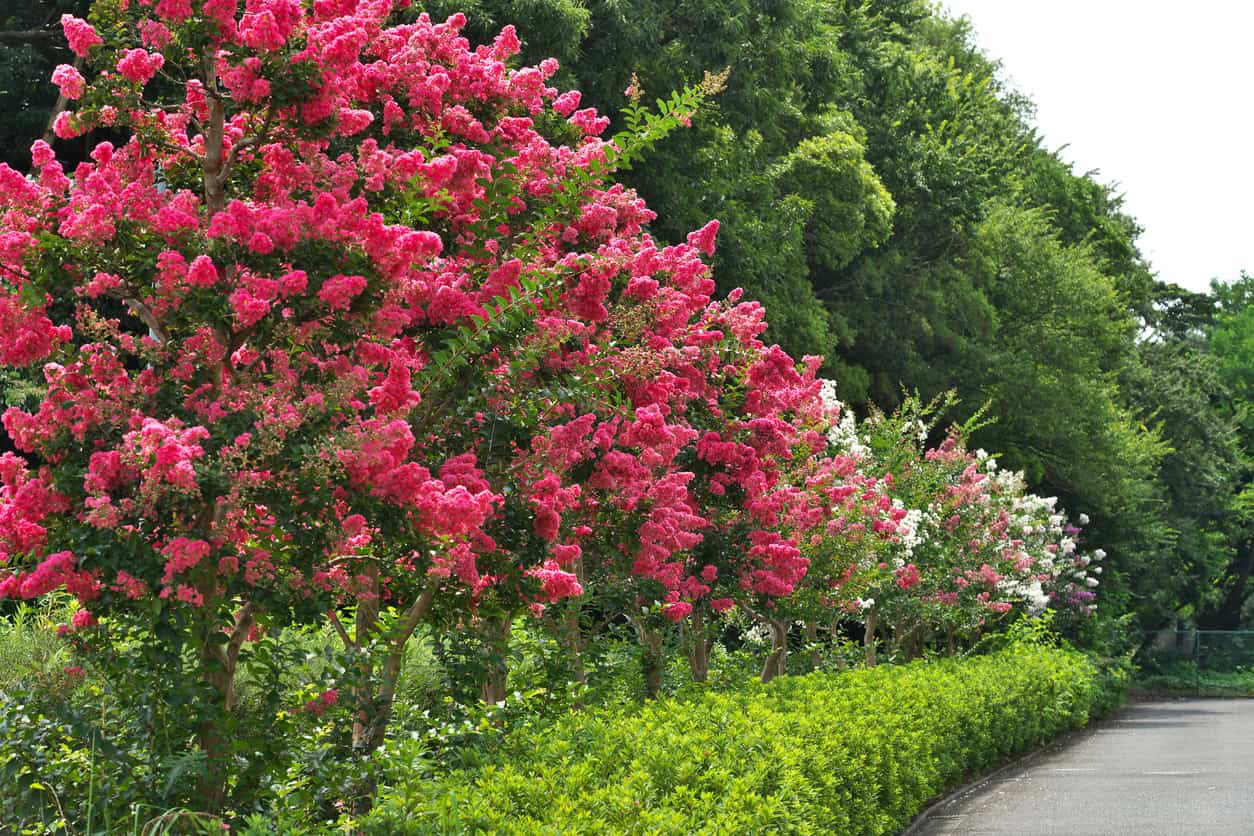 June 5, 2018
Anyone who has travelled in the south during mid-summer has surely taken note of the Crapemyrtles throughout the area. The crapemyrtle, often referred to as the 'lilac of the South', boasts showy blooms that attract bees and provide habitats for a wide variety of birds.
The common crapemyrtle is a native of China and Korea. Crapemyrtles come in a variety of sizes and colors. Thanks to the hybridizing efforts on the part of the National Arboretum and several Crapemyrtle enthusiasts, this colorful specimen has made its way north for the last several decades.
From luscious colors of blooms to smooth bark and dense foliage, the crapemyrtle is the center of attention in any landscape. The tree is not only known for its beauty, but also for it hardiness and dependability.
Those of us at DiSabatino Landscaping would like to share our knowledge with you on have success with your Crapemyrtles in the mid-Atlantic region (zone 5-6). Below is a list of the basics when caring for this hardy tree in your landscaping.
Basic Care of the Crapemyrtle:
Plant in Well-Drained Soil:Planting your Crapemyrtle in a raised bed, berm or sloping area is ideal. Beware of planting flush with the ground, ESPECIALLY if your soil has a high clay consistency. Areas of your landscaping that tend to puddle or stay damp after a rain will inhibit a crapemyrtle from surviving the winter, as the stem tissue will not harden off properly. Crapemyrtles are naturally drought tolerant.
Crapemyrtles Love Heat: A sunny spot in your landscaping is ideal as Crapemyrtles easily abide extra heat that occurs near a south-facing wall or fence. If full sun is not available, they will thrive with ½ day sun.
Fertilize in Spring: A crapemyrtle blooms on current year's growth, it is suggested to use either 'Plant-tone' or 'Flower-tone' or a comparable product. Mature plants tend to need less fertilizing. Do not fertilize after July as the resulting new growth will not harden off properly before frost hits and will die back in the winter.
Trim in Early Spring: It is best to trim from mid-March to early May before the new growth appears. While later trimming will not hurt the plant, it may delay or eliminate flowering. A trimmed branch will take 6 to 8 weeks of hot weather before it will bloom. It stands to reason, anything trimmed after June will most likely mean no blooms for the season. A big NO-NO is to trim after July, as the new growth will not be ready for winter.
Treat for Japanese Beatles: Treat for Japanese beetles in June or July if they become an issue in your area.
Except for newly planted Crapemyrtles, do not water or fertilize in the fall. It is best to have drought stress versus too much lush soft growth, as you want the stems to harden off for the winter. Crapemyrtles are the most accommodating plants, thriving in dry, full sun and requiring less maintenance that most trees and shrubs.
---


DiSabatino Landscaping is Delaware's #1 Hardscape and Landscape Specialist. We can design an outdoor living environment that will add quality to your life and value to your home. Give us a call today! 302-764-0480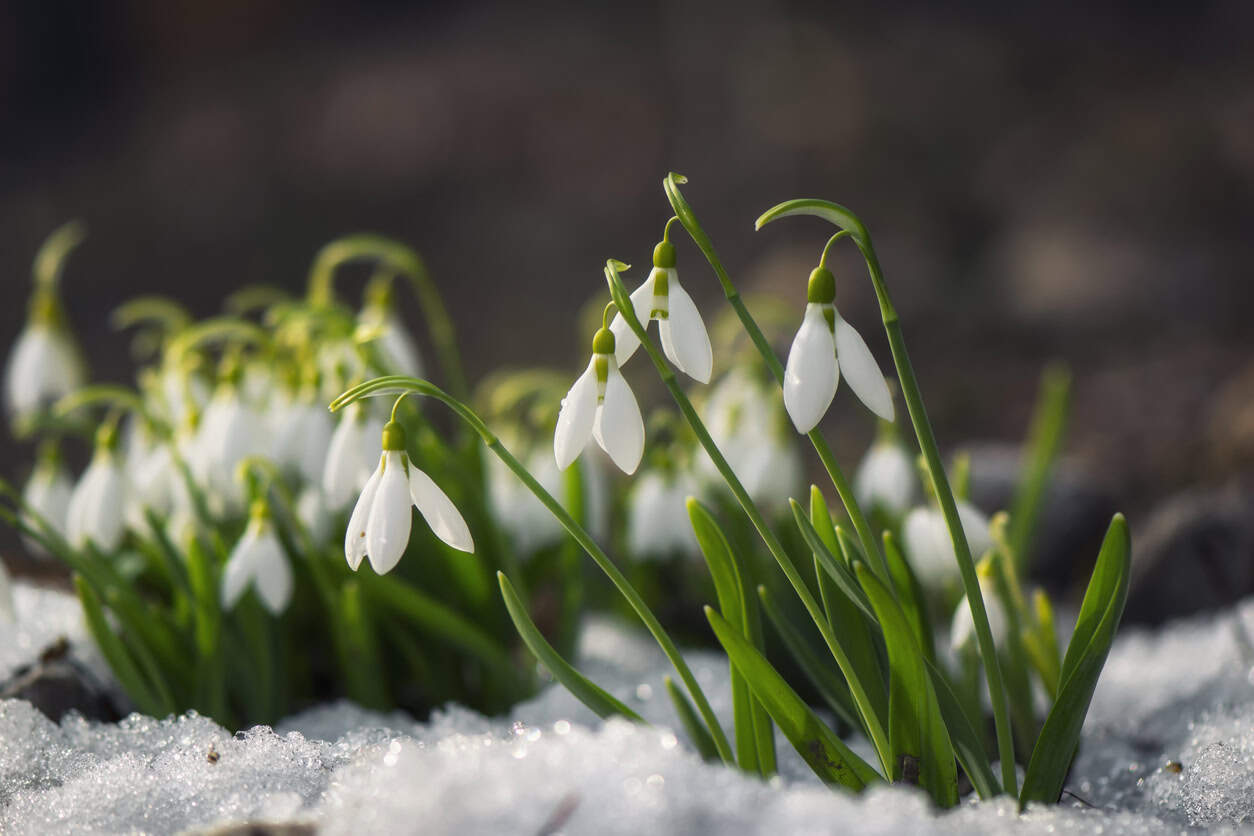 April 17, 2018
Is Spring Here Yet?
By Adrienne Angelucci
As many of you may have noticed, Mother Nature has not quite made up her mind as to whether she wants to continue the blustery saga that characterized winter 2017-2018 or allow us the pleasure of an actual spring.
As a result, we along with the plants in our gardens are frustrated and not quite sure how to dress and how to react. With colder temperatures, random snow showers, and blustery winds, expect the signs of spring and plant emergence from trees to perennials to annual flowers to be arriving later than usual.
Although difficult, we will need to be patient with plants this year and give them time to react to warmer temperatures and weather that is more consistent.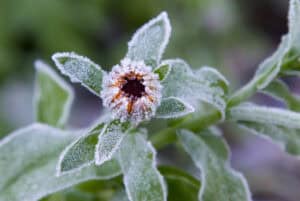 One easy way to help determine if plants are simply slow to emerge or dead are a simple scratch test. Using a small knife or even your fingernail, scratch the bark to reveal the internal stem. If green, the plant remains viable; if brown, this portion of the plant may have died back.
The important thing to do is to make sure you test numerous branches in the plant in various locations. This will give you an overall sense, as it is normal for plants to have some dieback here and there. The scratch test may reveal that only the upper portion of the plant is damaged and the internal portion is viable. For this situation, a light pruning will help to promote rejuvenation.
In addition to an overall delay, the highs and lows of this winter were especially hard on broadleaf evergreens (any plant that maintains its leaf in the winter that does not fall into the conifer category). Many plants, including Nandina, Laurel, Azalea, Boxwood, etc.. , subjected to the constant undulation in temperatures, freeze/thaw cycle and harsh winds, are showing signs of winter burn and or defoliation.
You may notice this as some of the plants have brown and rust color areas with plants appearing like they have been singed in a fire. Essentially, the plant is showing damage from dehydrated plant cells.
Unfortunately, there is very little can do to treat winter burn. Recommendations will depend on the severity of the burn. For mild burn, proper feeding (fertilizing) and watering will help.
The reality of winter burn is that patience comes into play again. Waiting to see if the plant pushes new buds and seeing how the plant regenerates is the ultimate answer. Unfortunately, successful rejuvenation can sometimes take an entire season if not more.
At this point, it may be more beneficial to remove the plant and consider replacement. Proper planning is key for winter burn protection; the installation of wind breaks, burlap, or application with anti-desiccants prior to winter can help.
Unfortunately, these methods are not the end all, depending on how Mother Nature is feeling. So a little patience, TLC and fortitude will be needed heading into this growing season. If you have questions, DiSabatino Landscaping has answers. Call us to assess your plantings – we can help identify what ones to nurture and which ones need replaced.
---


DiSabatino Landscaping is Delaware's #1 Hardscape and Landscape Specialist. We can design an outdoor living environment that will add quality to your life and value to your home. Give us a call today! 302-764-0480