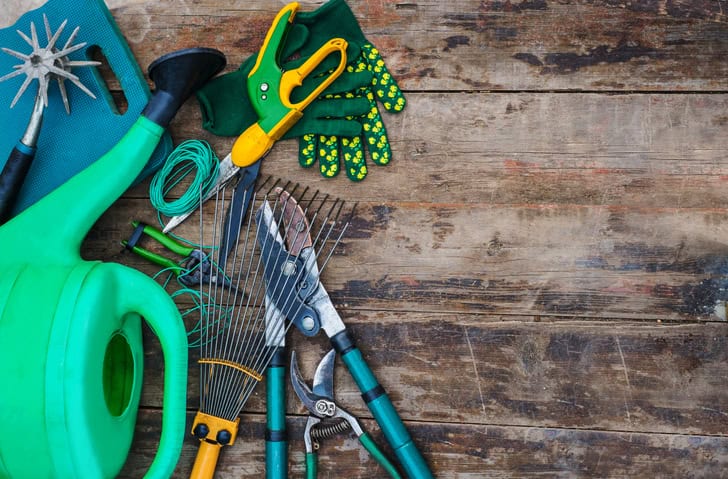 October 20, 2020
Autumn is a perfect time to take time and evaluate the condition of your lawn. Proper fall landscaping maintenance will not only guarantee your terrain will be ready to face harsh winter weather ahead. It will also help you reap the benefits come spring.
Our DiSabatino Landscapers and Design Specialists are always here to answer any landscaping questions you may have. If you're a beginner, here are some tips for the best fall landscaping maintenance practices:
5 Fall Landscaping Maintenance Tips for Beginners
Mulch –

Plants love fall mulching because it helps protect their roots from frost and retain moisture during a cold and dry winter. Just spread 2-3 inches of fresh mulch in your garden, around trees and shrubs.

Pruning –

If you have any perennials, you probably noticed that they begin to look a tad tired and faded in the fall. It's time to cut them back!

Tree Care

– Well-cared-for trees are attractive and can add considerable value to your property. Make sure to consult with

tree experts

to help evaluate possible tree hazards and remove them before winter storm season is here.

Lawn Aeriation –

Perforating the soil with small holes to allow air, water and nutrients to penetrate the grass root will help the roots grow deeply and produce a stronger, more vigorous lawn. The main reason for aerating is to alleviate soil compaction.

Planting

– The cooler temperatures are easier on new plantings and the soil still warm, allowing roots to grow until the ground begins to freeze.

Now is a great time to plant trees, shrubs, perennials, spring blooming bulbs, cold season vegetables and turf grass.
If you are ready to take your fall landscaping to the next level, talk with one of our landscape design specialist at DiSabatino Landscaping. We can quickly and expertly install fall plantings, outdoor fire pits and even custom decks that will enhance your life for years to come. 
DiSabatino Landscapers have years of experience to help you create landscaping for your home that adds beauty year-round. Get in touch if you need help!
---
SOME RELATED ARTICLES:
---
---
302-764-0408 | DiSabatinoInc.com
---
The Landscape Experts
DiSabatino Landscaping is Delaware's #1 Hardscape and Landscape Specialist. Give us a call today! 302-764-0408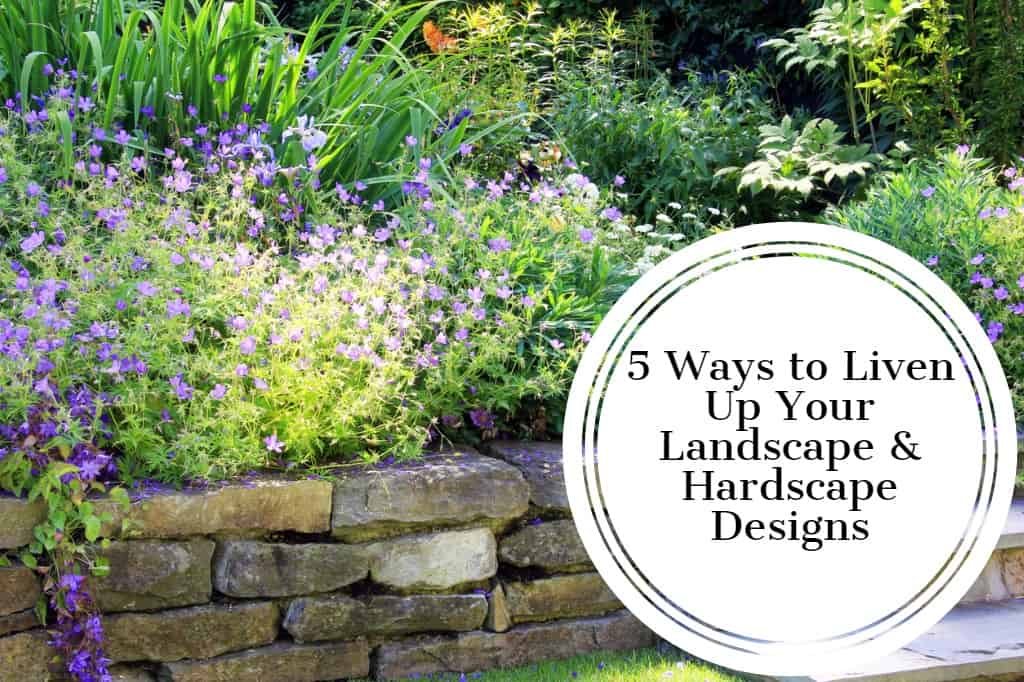 May 11, 2020
As our landscapes in Delaware and the Tristate area begin to sprout fresh leaves and blooms, moods cannot help but be positively affected. Liven up your landscape this spring. Something about the vibrant greens, yellows and accent colors that are so aesthetically pleasing that homeowners everywhere work fervently each year to make their landscapes competitive.
If you are looking for ways to accentuate your patio, pool or some other hardscape design in your landscaping, look at some of the following suggestions that will add color, texture and liven up your outdoor living space.
1) Perennials That Add Color Each Year:
Perennials are the gift that keeps on giving, season after season. Unlike annuals that need planted each year, perennials come back bigger and better each year. While some perennials are easier to care for than others, they definitely require less effort from year to year:
2) Native Drought Tolerant Plantings:
Planting heat and drought-tolerant native plants, such as American hazelnut, Ornamental Grasses, Salvia, Lavender or Black-eyed Susan is a great low-maintenance way to enhance your landscaping. Native plants need less tending as they literally thrive in the natural soil composites and climate in which they were born to live:
3) Mosquito Repellent Plants:
Those long summer evenings are an enticement to hang outside into the wee hours of the night. There is nothing like watching the endless blinking of lightening bugs and the chirp of crickets. However, the mosquito's sting can inhibit many from enjoying the warm summer air. That is why we suggest planting some of these mosquito repellent plants:
4) Sun Loving Plants:
Sun and summer go together, so why wouldn't you want to enhance your landscaping with sun-loving plants? Check out these plants that have efficient root systems and leaves designed to retain moisture that will shine vibrantly in your garden all summer long:
5) Dwarf Shrubs:
For many patio borders or boxed gardens, shrubs tend to crowd out the seasons best color producers. Planting dwarf shrubs is a very viable option that will offer a low maintenance way to give your garden color year round:
---
302-764-0408 | DiSabatinoInc.com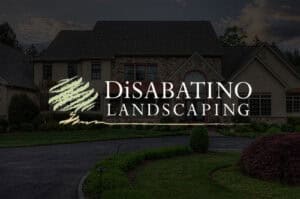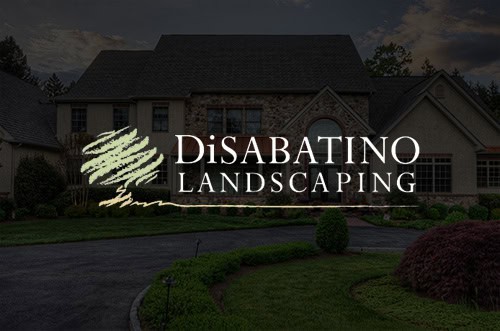 The Landscape Experts
DiSabatino Landscaping is Delaware's #1 Hardscape and Landscape Specialist. Give us a call today! 302-764-0408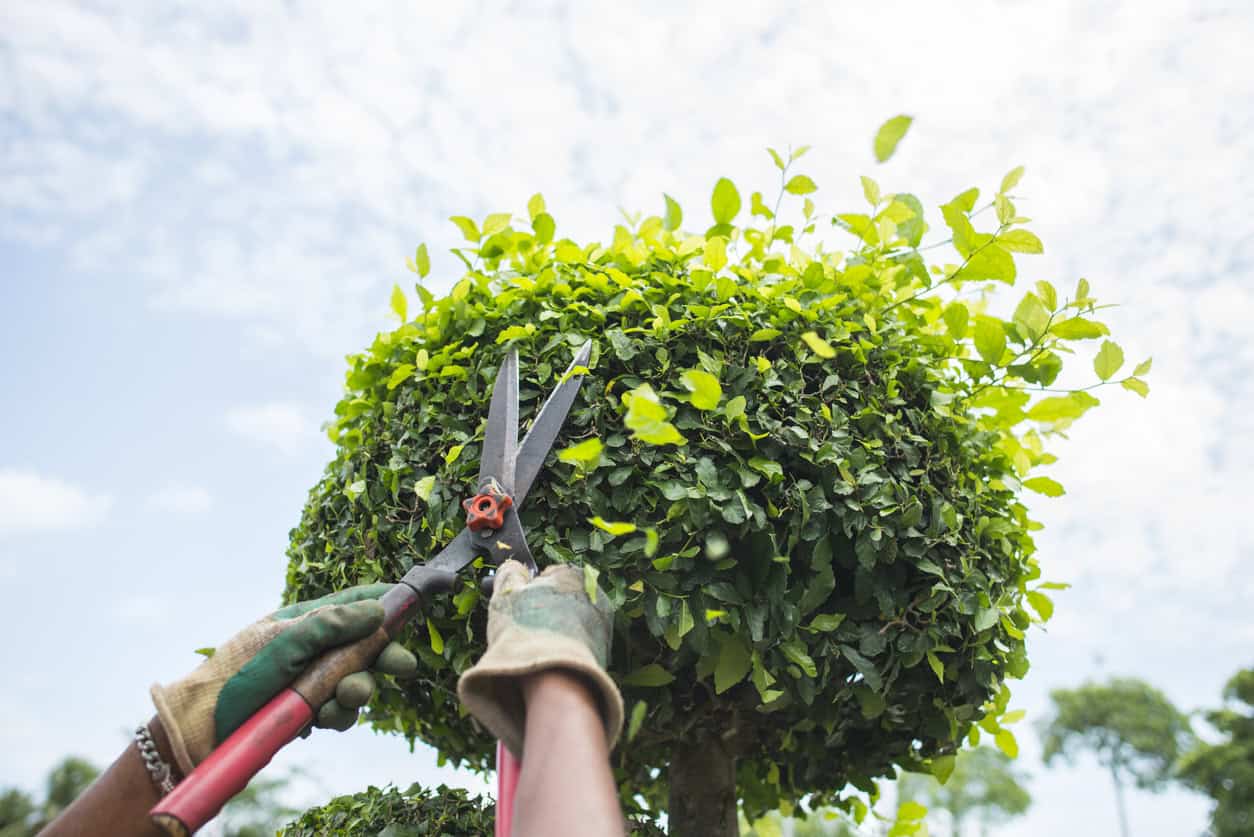 May 14, 2019
What You Should Know About Spring Pruning
The weather is a little warmer, the snow is likely gone for the year, and things are beginning to green up in your yard. Spring has arrived, and with it a few essential landscape maintenance tasks essential to bringing a well-maintained lawn into the warmer months. Among these spring tasks is pruning.
What plants should you be addressing? How, exactly, should you go about spring pruning? Why is spring pruning beneficial? Read on for a quick guide and the answers to these questions.
Why Is Spring Pruning Beneficial?
Proper pruning can remove dead or diseased branches, as well as shape shrubs, bushes, and trees into more aesthetically pleasing forms. Some plants flower only on new growth, so pruning these plants promotes blooming and keeps overgrowth to a minimum. Other plants simply respond better to pruning during the dormant period of early spring, allowing stored nutrients to reach the actively growing parts of the plant.
Spring pruning is advantageous in that it allows you to properly assess a plant's shape without blooms and new growth so there are fewer obstructions to determining the plant's final shape. Pruning in early spring also allows the wounds created by the cuts you've made to seal properly before the rapid growth to come with warmer days.
Trees
With many trees, such as birches, maples, oaks, elms and crab apples, you should only prune during the winter months, to prevent pests and diseases from accessing fresh cuts, or to prevent excess sap from bleeding out. Prune spring flowering trees, such as dogwoods, only after flowering. You can prune dogwoods down to only a few branches each year.
Evergreens
Both needled and broadleaf evergreens can benefit from spring pruning. Focus on the desired shape of the shrub and trim to fit. Remove overgrown new growth, dead, and unwanted branches, but avoid cutting into old wood since it may not sprout again.
Summer Flowering Plants
Spring is an ideal time to prune shrubs and vines that do not flower in spring, such as crepe myrtle, butterfly bush, and Pee Gee hydrangea, but you must prune before the plant pushes out new growth. Trim to the desired shape and remove excess growth and thickness.
Spring Flowering Plants
Do not prune plants that flower in spring, such as lilacs, most roses, forsythia, most hydrangeas, and rhododendrons, until after they've flowered in late spring. Since they bear blooms on wood formed the previous year, prune right after blooming to prevent removing the new growth that will produce blooms next year.
Questions about pruning? Contact us for a consultation at your earliest convenience.
---


DiSabatino Landscaping is Delaware's #1 Hardscape and Landscape Specialist. We can help advise you what is best way to maintain your landscaping!  Give us a call today! 302-764-0408