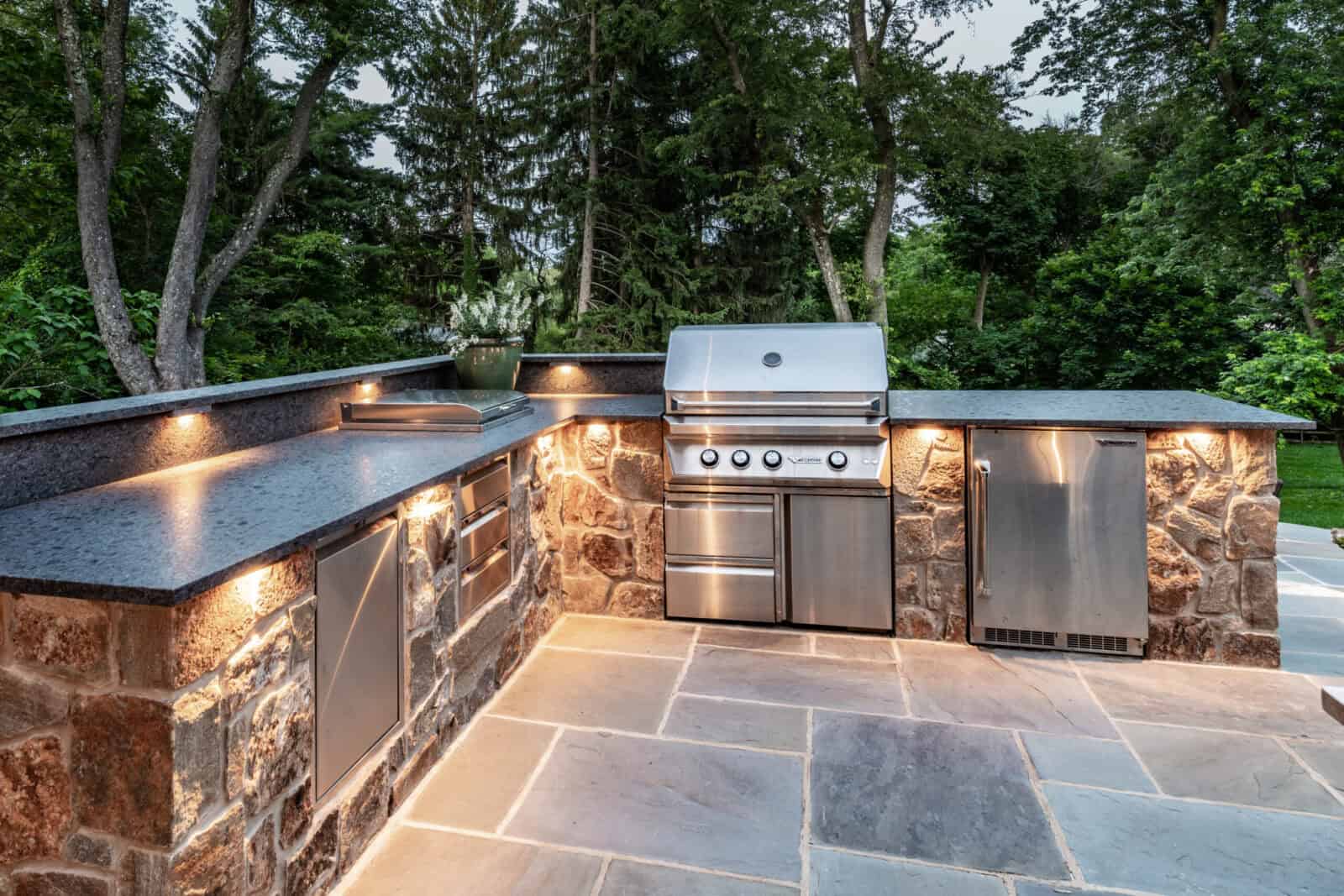 April 5, 2022
Showcase Your Home with Landscape Design
If your backyard is uninspired, it's time to rethink your landscape. Today's exterior design professionals are recreating the field of landscaping, generating designs that are more sophisticated yet more accessible for everyone. And this time of year is the perfect time to get started.
Unlock the potential of your backyard with a full-service landscape firm. A team of designers, installers and architects will customize a landscape that highlights your home while maximizing your space. Here's how.
Custom Plantings 
Carefully selected flowers, trees and greenery create backyard drama. Drawing from a wealth of training and experience, landscape designers understand which plants thrive in this region's climate, exposure and soil. They evaluate your personal style in conjunction with your property's sun exposure and changes in elevation. The result is an eye-catching display of gorgeous, native plants that flourish in your landscape.
Natural Stone and Water Features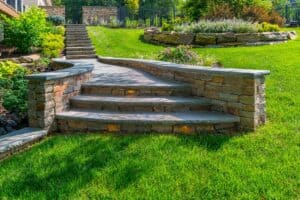 While plants and trees are major players, hardscape options enhance the production. Natural stone is one of the most popular landscaping features today. From elegant stone terraces and seating areas to waterfalls and artistically placed boulders, natural stone features are an ideal choice for almost any landscape.
Add more elaborate features such as a state-of-the-art outdoor kitchen, fire pit and pergola. Complete the story with cascading water. Custom masonry designs increase the value of your home, adding visual appeal and increasing the entertaining space for decades to come.
LED Lighting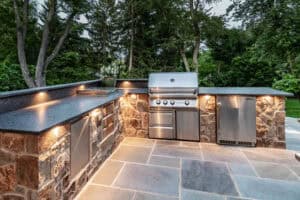 Showcase your new surroundings with an exterior lighting system. The practical advantages of outdoor lighting are tremendous. Installing a system enhances home security and increases both property value and curb appeal. True landscape lighting design experts plan your system with artistic flair, employing the latest LED fixtures to highlight your property's best features.
Professional Design and Installation
A full-service firm will not only create the perfect design, they will ensure its continued beauty by developing a maintenance program that's tailored to your property's exact needs. Look for a company that will back their work with a solid warranty and a plant health care program to guarantee year round health.
The Brandywine Valley's premier landscape design firm, DiSabatino Landscaping, will help you realize the full potential of your property. For over 20 years, DiSabatino has been creating lasting relationships through exceptional customer service. They offer unmatched quality and customer service and are skilled in all areas of hardscaping, landscaping, masonry and tree care.
DiSabatino Landscaping will create a seamless, worry-free experience from start to finish. Explore their website at DiSabatinoinc.com and start your redesign today.