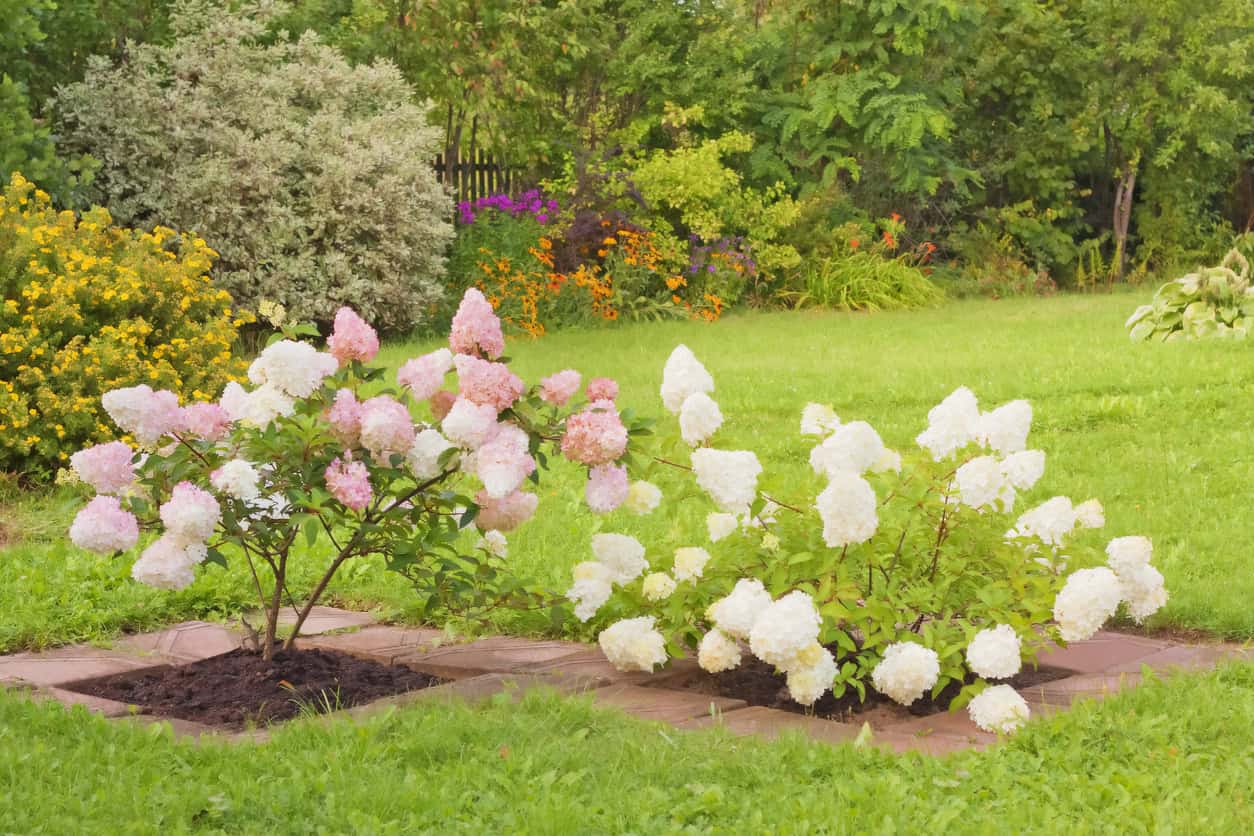 The Best Summer Blooming Shrubs
July 9, 2019
Blooming Shrubs This Summer
Looking for the best shrubs for your garden this summer? Check out these great summer shrubs to add some life to your garden!
Low Maintenance
There are many types of shrubs out there that produce flowers or attract birds and butterflies to your yard, but some of them are so high maintenance that many people tend to avoid them. Shrubs are the least of most summer concerns because it's one more thing to look after and remember to take care of.
These shrubs are low maintenance and still attractive to the eye and birds and butterflies:
Bluebeard Shrub
Butterfly Bush
Carolina Allspice
Hydrangeas
Oleander
Potentilla
Rock Rose
Rose of Sharon
Shrub Rose
Smoke Bush
Spirea
Summersweet
These shrubs all have a low-maintenance care regimen for their summer blooming, creating an easy, yet beautiful, addition to your landscaping for the summer months. Visitors and passersby can enjoy the beautiful colors of these amazing shrubs and you can be happy with the lack of effort it takes to have them.
Size
Some shrubs are larger than others and can take more room from your yard. While they are beautiful, they can take away from other plants and flowers you may want to keep. It's important to know what size a plant or shrub will be before you decide to add it to your garden.
These plants will grow to be no more than 3 feet max and will still look amazing in your garden:
"Becky" Shasta Daisy
Black-eyed Susan
Blue Mist Shrubs
Coreopsis
Daylilies
Late-blooming Astilbes
"May Night" Garden Sage
Pinks
Sedums
St. John's Wart
Yarrows
With no more than 3 feet of growth, these plants and shrubs could be your choice. Or perhaps you'd like something slightly larger, but nothing to take over your garden. Try these, as they grow no more than 6 feet:
Bee Balms
"Bonica" Rose
Foxgloves
"Knockout" Rose
"Martha's Vineyard" Rose
Michaelmas Daisies
Oriental Lilies
Purple Coneflower
Russian Sage
Summer Phloxes
If you are still seeking to go larger, these plants and shrubs can get up to a maximum of 10 feet:
Butterfly Bushes
Hollyhocks
Hydrangeas
Rose of Sharons
There are so many others out there that could provide the color and style your garden seeks. Be sure you know what you want before you purchase.
Conclusion
If you don't know what will fit your garden best, do some research. Find plants and shrubs that grow to just the right size and have just the right colors. Most places for research will even tell you if, and what kind of, birds or butterflies are attracted to each plant. This could provide some extra color and fun to your garden.
---


DiSabatino Landscaping is Delaware's #1 Hardscape and Landscape Specialist. We can help advise you what is best way to maintain your landscaping!  Give us a call today! 302-764-0408
Related Articles