Cheaper Isn't Always Better – The DiSabatino Difference
June 21, 2017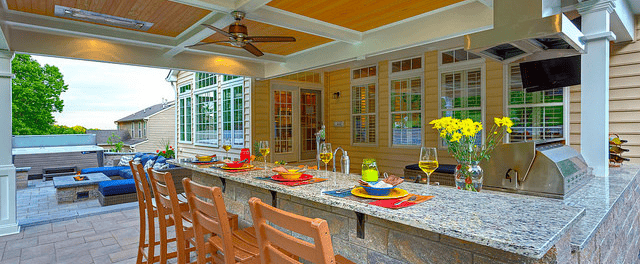 Cheaper Isn't Always Better
Is cheaper really better? When it comes to the investment you make in the landscape around your home, the answer is NO. At DiSabatino Landscaping, our design consultants take pride in creating plans that fit your vision, lifestyle and investment level, but keep in mind that what seems to be cheaper upfront, can be costly in the long run.
For example, a river Birch is a beautiful native tree often incorporated into foundation plantings. It features bark that can range from salmon colored to shades of gray in maturity. It also features brilliant yellow fall color, and has a rapid growth rate when it gets abundant water. While quick growth may seem like a positive aspect at first, following are a few reasons you may reconsider:
Rapid growth creates weak crotches in a tree, which can lend to limb failure during heavy storms.
Aphids often infest the foliage when pushing new growth, adding cost for expensive insecticides.
Shrubs or perennials planted under a River Birch often die due to the amount of shade or the loss of necessary nutrients and water due to competing with the trees extensive root system.
River Birch grows very large and if planted near the home, it will require severe and costly pruning to prevent damage to your home.
Although this specimen may seem like the cheaper option during the planning phase, the amount spent on care and maintenance over the lifespan of the tree can be extreme.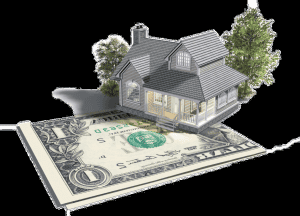 In place, you may consider installing a Paperbark Maple. It offers shiny, dark brown peeling bark, brilliant orange-red fall color, but a slower and more restrained growth. It seldom suffers from insects or diseases. When placed properly in a foundation planting, a Paperbark Maple will be 'in-scale' in that location for 20-25 years. Although the price may seem much higher during planning compared to the River Birch, its long-term maintenance needs are practically nil. The Paperbark Maple is perceived as a more valuable landscape plant, and a better long-term value as a tree.
Remember, fast-growing plants are usually poor choices in landscapes because of long-term maintenance needs. A DiSabatino Landscaping design consultant will assist you in making the best-valued plant choices for your landscape to ensure beauty, value and enjoyment of your home.
The DiSabatino Difference:
In Tree Care
Tree care is one of the top three most dangerous professions in the United States, and although there are many companies to choose from, it is important that you know what to consider before making a final decision.
Insurance. Without insurance, the homeowner is liable for any injuries or damages. DiSabatino Tree Care is a fully licensed and insured business, which protects our clients and our team.
Knowledge and Training. Are their crew's experienced and knowledgeable about proper cuts and safety procedures? The team members at DiSabatino have been working in the industry for more than 20 years and are continuously learning the newest techniques to ensure you are getting the best service.
Mats.  Will mats be used to protect your lawn and surrounding landscape during the project? Often with large pieces of equipment, there can be some damage to your lawn, but every DiSabatino truck has a full set of mats to ensure minimal damage to the surrounding work area.
Lawn Repair. If your lawn is damaged, will they repair the damage? DiSabatino takes pride in 100 percent client satisfaction and is prepared to repair damaged areas with topsoil and seed.
Cost. Although many companies claim to be able to get the job done "cheaper", are they really providing the best service for your investment? DiSabatino's ISA Certified Arborists have the expertise to know how much time needs spent on the job to ensue efficient and safe completion.
Related Articles