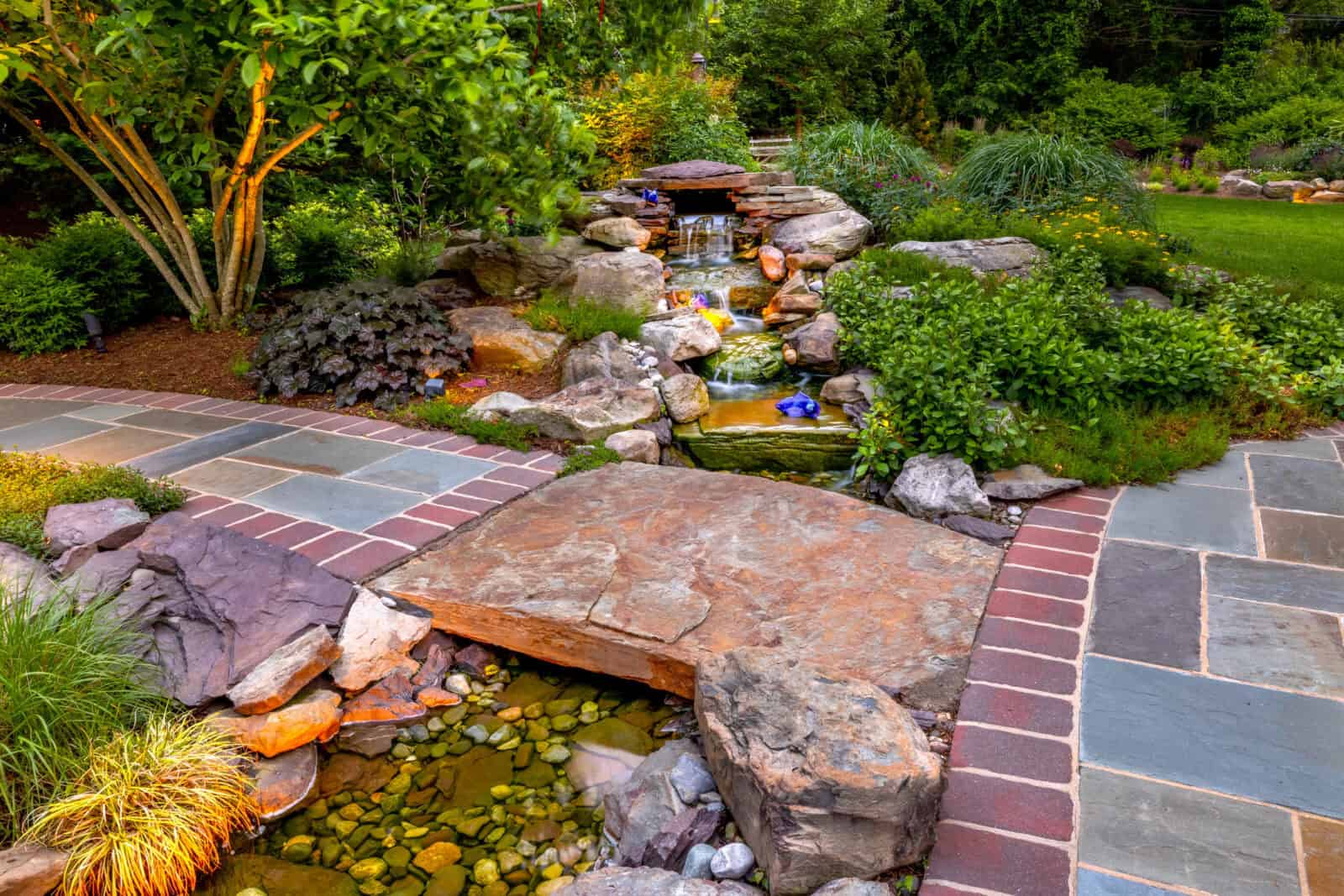 Create the Backyard of Your Dreams
June 28, 2022
Schedule a Landscape Consultation Today
This is the perfect time to plan your outdoor oasis. A stylish landscape shows off your property to its fullest advantage, highlighting its best features while increasing curb appeal.
A landscape isn't simply about planting trees and shrubs. Today's innovative landscape designers create environments that incorporate stone fireplaces and fire pits, relaxing water features, stylish outdoor structures, accent lighting and a carefully selected assortment of trees and greenery.
Here are a few ways to highlight your home:
Hardscaping
Professional hardscaping is an essential component of any landscape plan. Paved pathways, fireplaces, pergolas, decks and patios are not only functional, but timeless in their appeal. Stone has never been more popular. Our experienced masons have been creating masterpieces that last for generations, anchoring the style and appeal of elegant homes.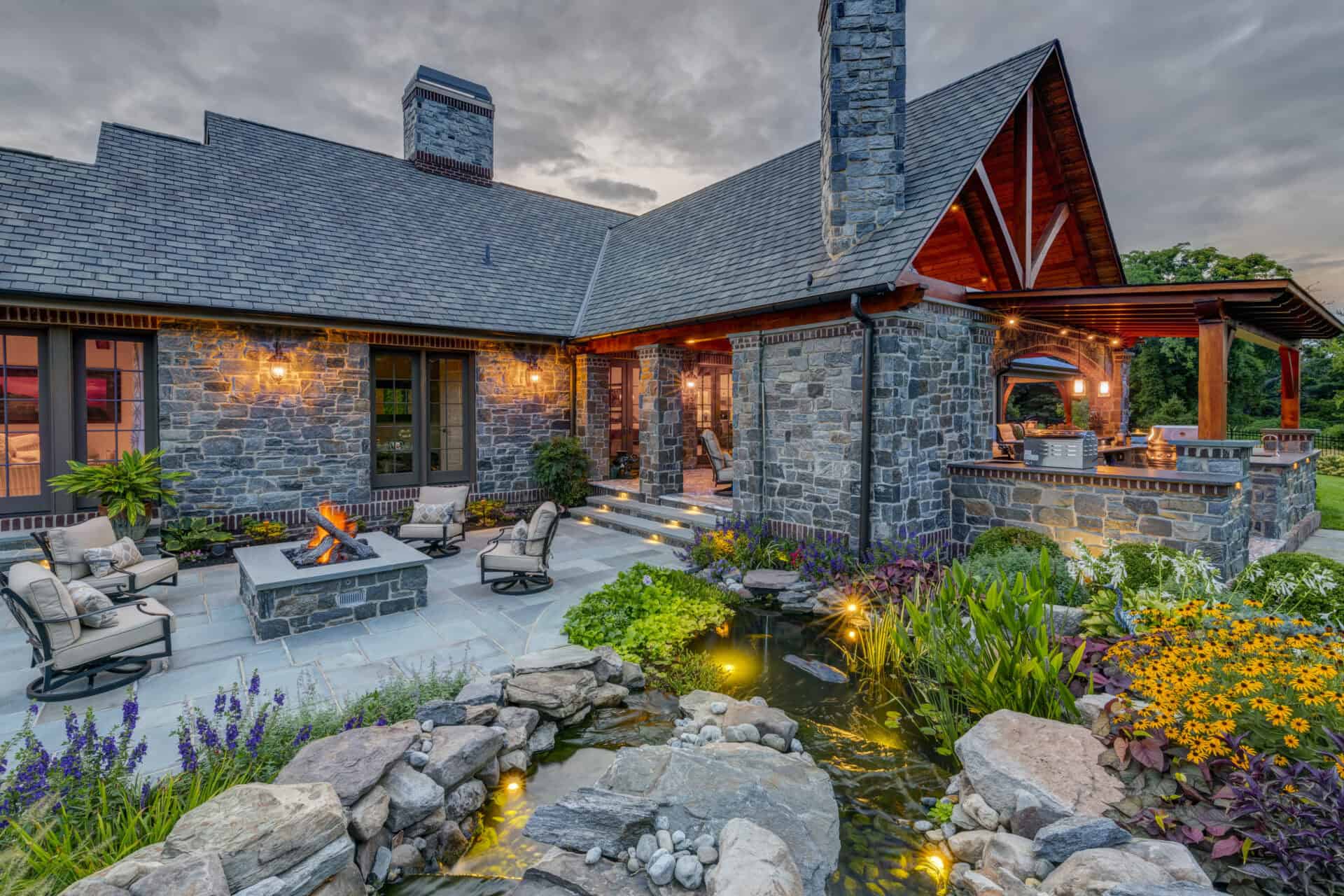 Water Features
Last summer's temperatures were higher than normal, and this year's are projected to hit record-breaking days. These hot summer temps are causing more and more homeowners to opt for a refreshing backyard pool. Host a backyard graduation or milestone birthday, or simply relax in your own private retreat while cooling off from the summer sun.
LED Lighting
Showcase your new outdoor living space with an exterior lighting package. Continue entertaining well into the evening with strategically placed LED lighting that you can control right from your phone. Landscape lighting design experts can create a lighting plan that highlights the best features of your property while offering safety for visitors along lighted pathways.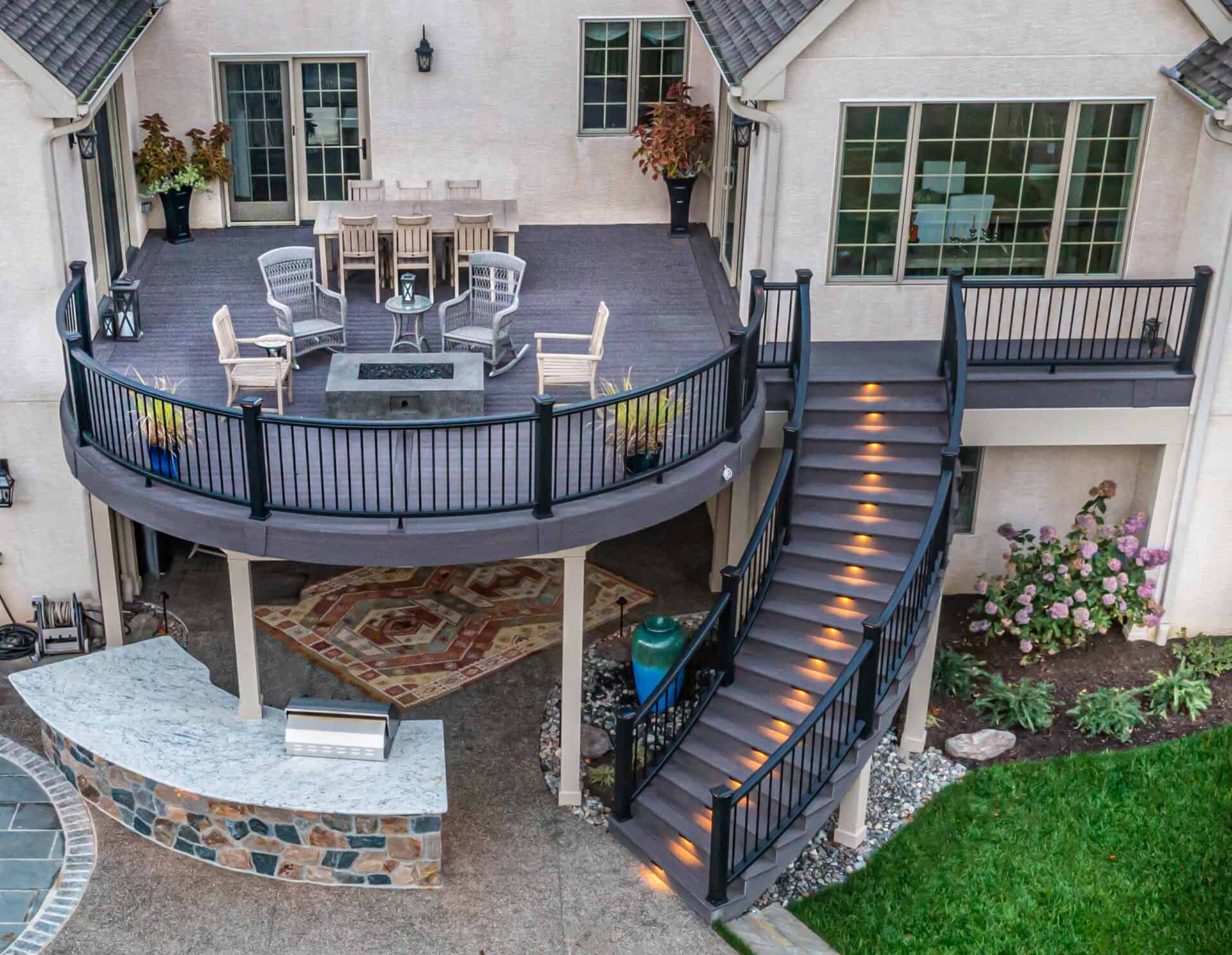 Custom Landscapes
Expert landscapers know what grows best in our climate and area, maximizing growth through organic plant care and thoughtful selections of native plants. Designers create plans that allow homeowners to envision the finished project before any work has begun, reducing unnecessary costs or potential issues.
Let DiSabatino Landscaping show you how to build the backyard of your dreams. Schedule a landscape consultation today!
Related Articles