Check Out Our 10 Autumn Landscape Maintenance Tips
September 12, 2017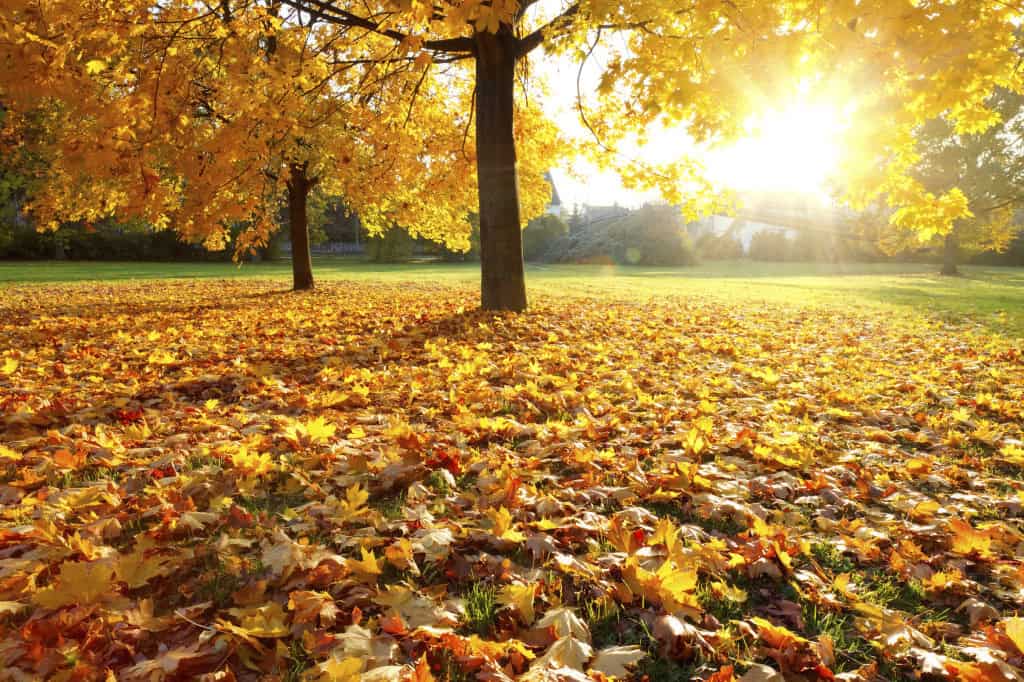 It is widely believed that being in the right place, at the right time can lead to better results in life and business. That is true in the landscaping business, as well. Timing is everything. There are certain tasks or lawn maintenance that need done during certain times of the year.
Properly timed treatment will have your landscape reaping the benefits. Doing them at the wrong time could be a waste of energy or worse. It could actually harm your landscape.
Not everyone has a green thumb. That should not prevent us from having vibrant landscaping year round. It a simple measure of doing right thing at the right time. At DiSabatino Landscaping of Delaware, we help keep our customer's lawn and garden looking its best by following best practices. With autumn on the horizon, we thought the Autumn Landscape Maintenance List might be helpful.
Autumn Landscape Maintenance List 
Autumn is the time to: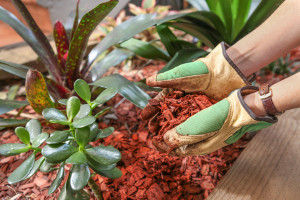 1) MULCH: Fall mulching is better for plants as it helps protect roots from frost and helps retain moisture during a cold and dry winter. Spread 2-3 inches of fresh mulch in gardens, around trees and shrubs. This will ensure, come spring a healthy plant ready for the growing season.
2) PRUNING AND CUTTING BACK PERENNIAL: The average perennial blooms for 3-4 weeks. Late summer and fall is when perennials begin to look tired and faded. Cut back those that are tired and fading.
3) FERTILIZE PLANTS: Fall is the perfect time to feed plants with organic fertilizers. Plant or Holly Tone. Spring and autumn are optimal times to fertilize which leads to plants with good color and even growth
4) PLANTING: Fall is for planting! There are distinct benefits for planting trees, shrubs, perennials, spring blooming bulbs, cold season vegetables and turf grass. The cooler temperatures are easier on new plantings and the soil still warm, allowing roots to grow until the ground begins to freeze.
5) OVERSEED, FEED OR RESEED BARE SPOTS: The cooler temperatures make autumn a great time to attend to your lawn The practice of overseeding lawns is really nothing more than spreading grass seed over an existing lawn. The golf industry has been doing it since the sport began and is an important step in maintaining quality turf.
6) LAWN AERATION: Aeration involves perforating the soil with small holes to allow air, water and nutrients to penetrate the grass roots. This helps the roots grow deeply and produce a stronger, more vigorous lawn. The main reason for aerating is to alleviate soil compaction.
7) LANDSCAPE EVALUATION: Autumn is a perfect time to pause and evaluate problem areas in your lawn and garden. Meet with a designer to correct; plan or enhance for next year.
8) TREE CARE: Proper tree care is an investment that can lead to substantial returns. Well-cared-for trees are attractive and can add considerable value to your property. Consult an arborist to help evaluate possible tree hazards and remove before winter storm season.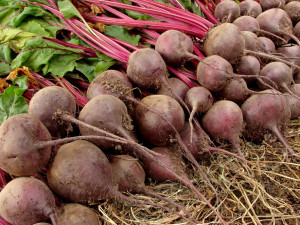 9) HOT LANDSCAPE TRENDS: Organic food has become a big movement, but organic eating can be pricey. Hence, the revival of the back yard vegetable garden as a way to get fresh non-treated vegetables and save money. Fall is perfect time for cool weather vegetables, such as potatoes, onions, lettuces, carrots and yams.  It the best farm to table option around!
10) FIRE PITS: Sitting around a fire having drinks, dinner and conversing create special memories with those special people in your life. Whether you install a natural gas, propane or wood burning fire pit, they are excellent heat source and ad charm to any occasion. Check out our blog below for s'more reasons to get a fire pit!
BONUS ↓ 
NURSERY TRENDS: It is not hard to see the attraction to smaller and dwarf conifer plant varieties. They offer nice color and year-round structure yet require less maintenance and fit better on smaller properties. Another favorite –  Panicle hydrangeas are the most reliably blooming, low maintenance, hardy hydrangeas you can grow. Changes in temperature trigger their flowers to turn from white to pink or red in the fall, adding color to the landscape for 3 seasons!
---

DiSabatino Landscaping is Delaware's #1 Hardscape and Landscape Specialist. We can design an outdoor living environment that will add quality to your life and value to your home. Give us a call today! 302-764-0480
Related Articles