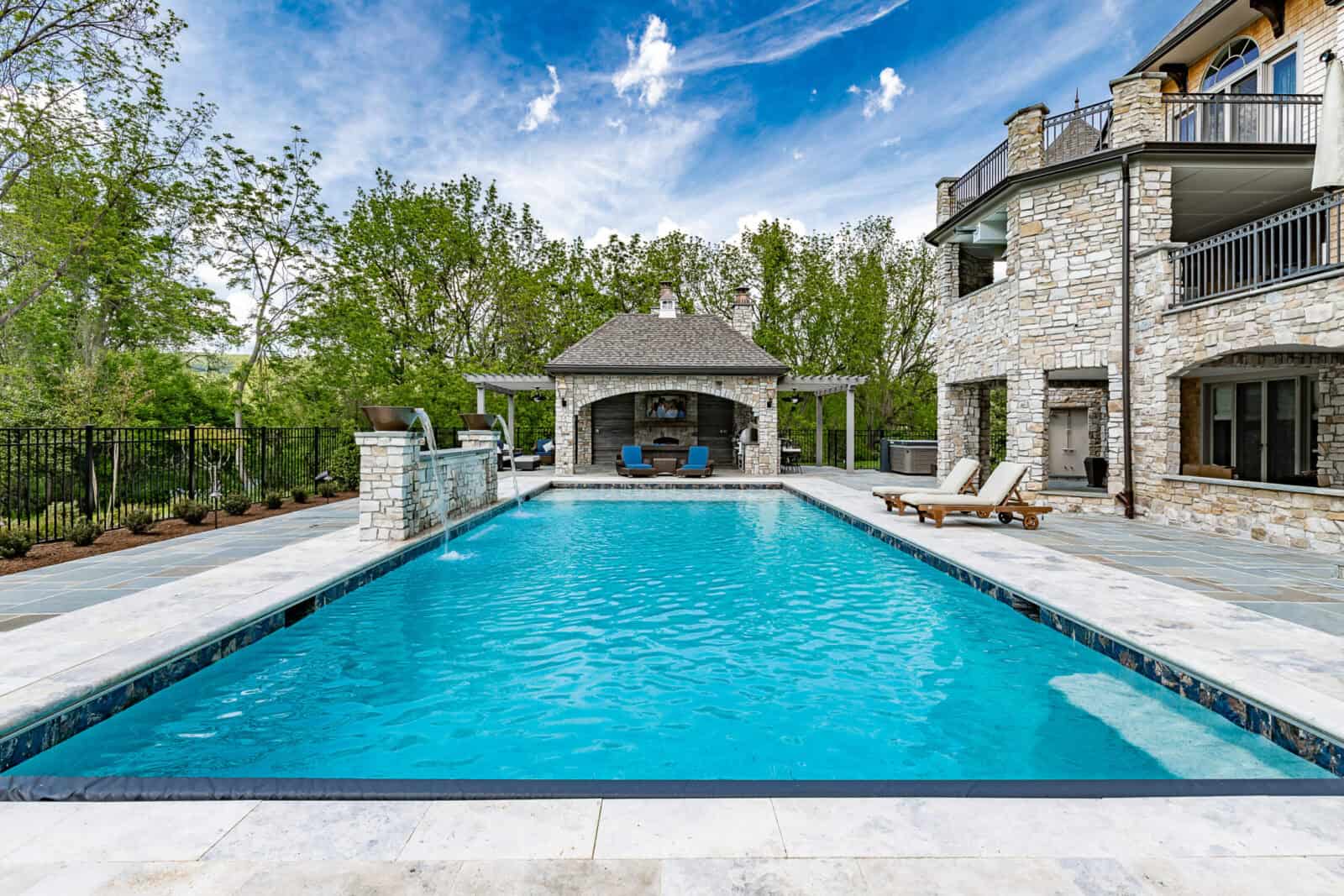 April 13, 2023
A luxury pool house is a smart solution for adding value, style and comfort to your outdoor living space. The ideal pool home should be close enough to the action, yet far enough away to offer guests privacy to change or relax.
In the past, a pool house was a simple structure with a changing area and maybe a small shower stall. Today's pool house designs offer so much more. They can be custom built to any size, style or functionality.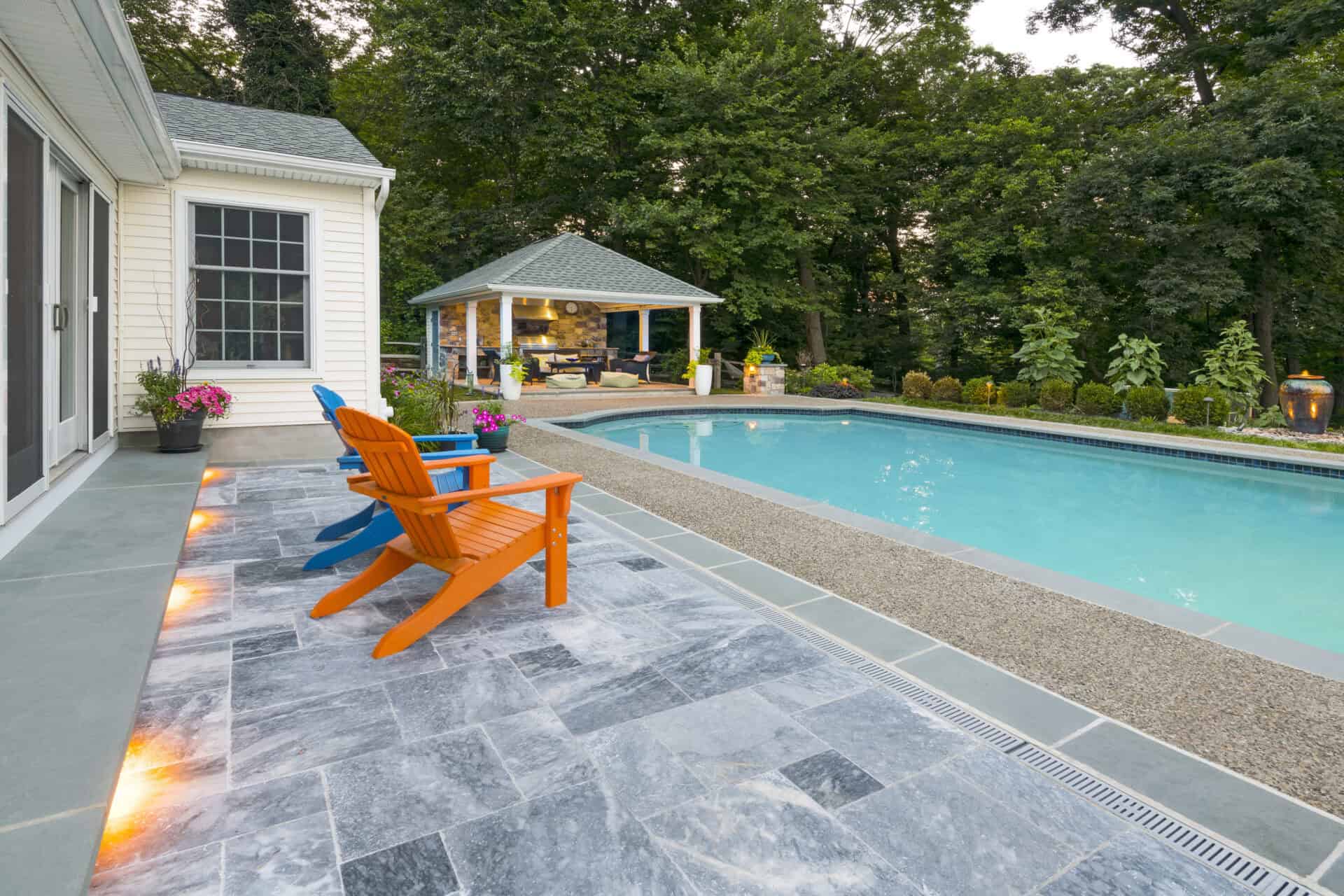 A Place to Entertain
Modern pool houses can be designed with kitchens, bars, seating and entertaining areas. They often feature large fireplaces to host visitors throughout the year. Because the pool is often the center of attraction, a pool house naturally extends outdoor entertaining for guests.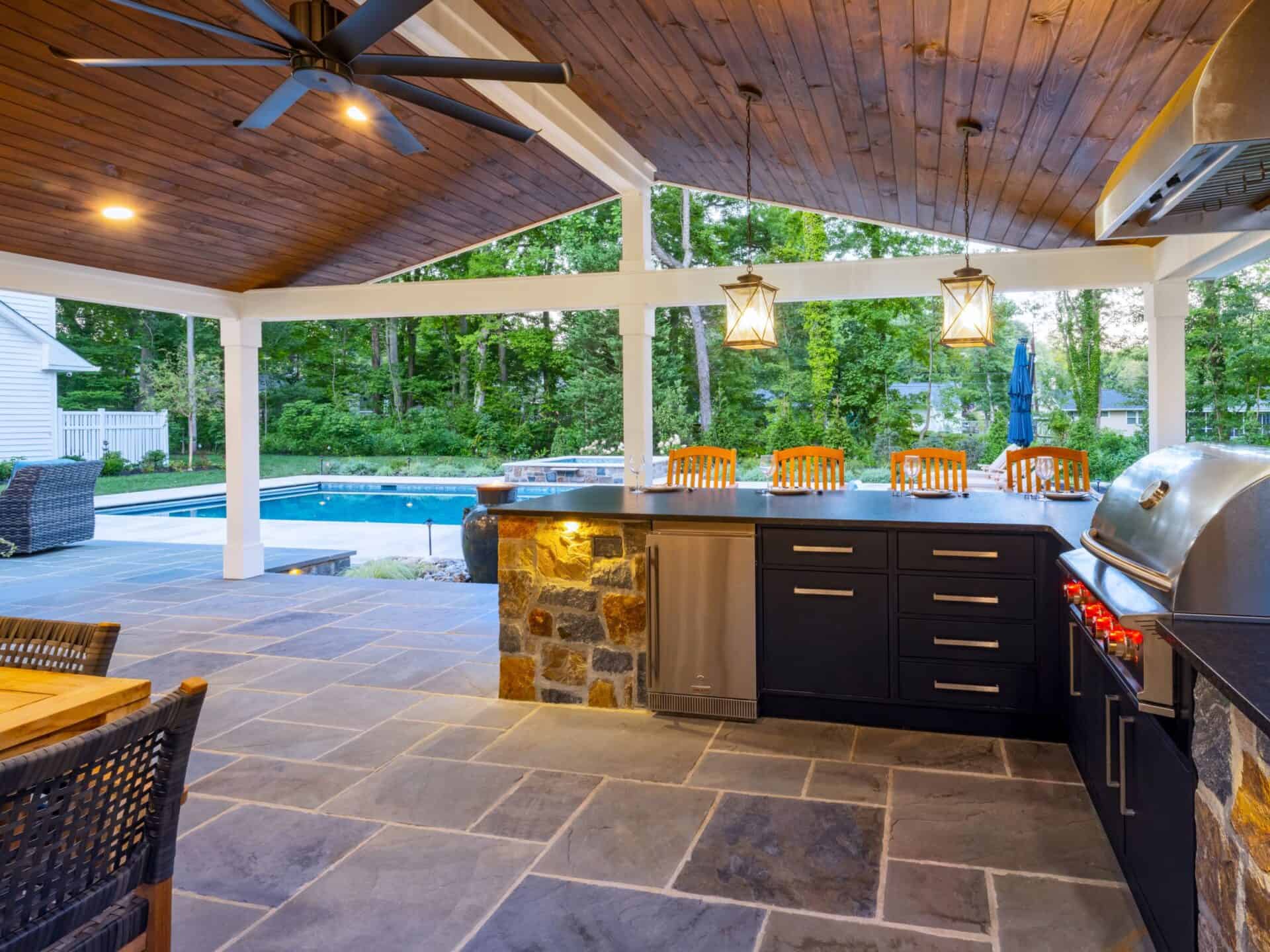 Additional Rooms
Modern pool houses tend to be more luxurious and livable. They can be made into a yoga room, home office, guest house or summer kitchen. You can build it to match the style of your home or create something completely new. It's easy to design a pool house to meet your needs now and adapt that concept over time as your family's lifestyle evolves.
A Wealth of Add-Ons
Want to keep out bugs? Consider retractable screens. Like to dine al fresco? An attached pavilion offers shade and a designated eating area. If you love music, a state-of-the-art sound system will offer a lively space away from the main house. Ambient lighting, firepits, fireplaces and water features are just some of the ways to customize your pool house design to your style.