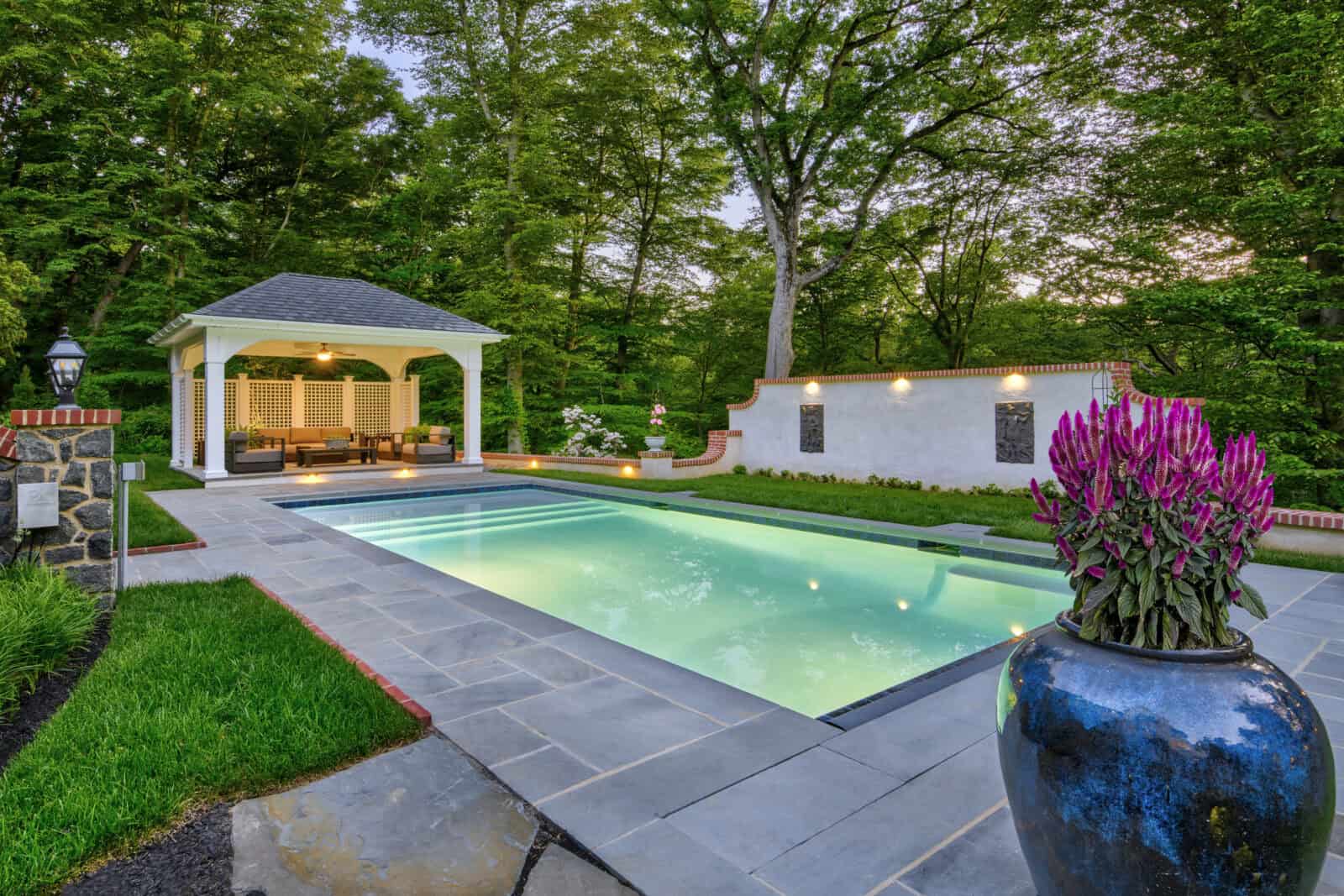 June 30, 2023
Imagine all the fun you can have outdoors with a custom swimming pool. You can spend quality time with your family, relax on the weekends or invite friends over for parties without having to leave your own backyard. An in-ground pool can make it the best summer ever.
A properly designed and installed pool will seamlessly blend into your outdoor living space. There are several options to choose from, including concrete, fiberglass and lap pools.
Before getting started on your project, there are several factors to consider: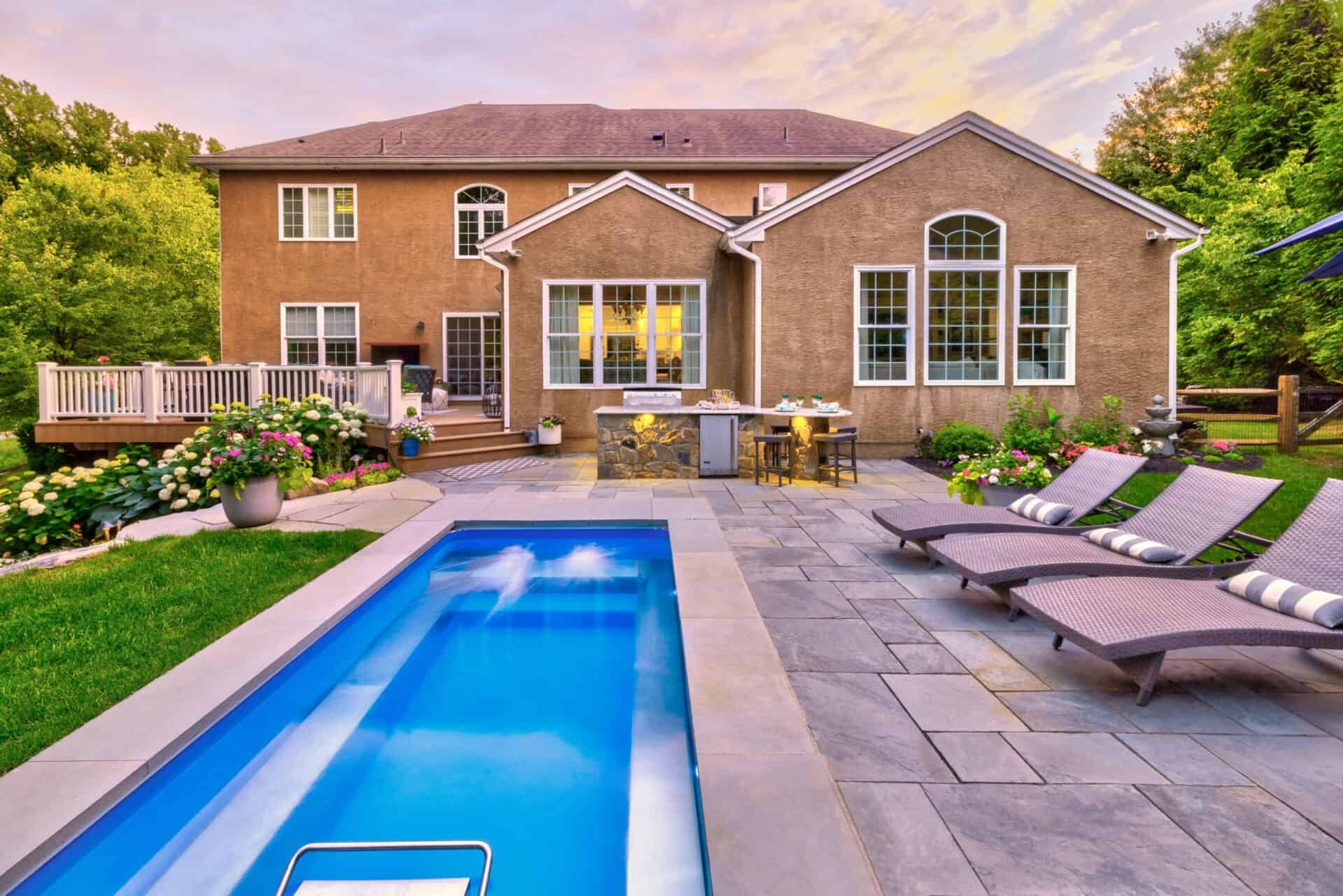 Evaluate Your Property
The size and shape of your pool should complement the design and style of your home. Landscape design professionals will evaluate the best location to site your pool and recommend custom landscaping to highlight your home. Elevate your yard with a state-of-the-art pergola, pool house or outdoor living space. Outdoor structures such as kitchens and fireplaces add another level of entertaining style.  
Consider Your Intended Use
Swimming pools can serve many purposes. Some homeowners desire a fun outdoor entertaining area with shallow areas for lounging, relaxing waterfall features or a fun swim up bar. Others may want to use the pool for personal fitness. You may have younger children and want a shallow end for beginner swimmers. A custom pool can answer any of your needs.
Add Custom Accents
Once the swimming pool has been designed, you're ready to begin planning ways to accentuate your backyard. A spacious deck with comfortable seating and a cozy fire pit beckons everyone outside. Strategically-placed pathways, fences and LED lighting keep everyone safe while extending your time outside. And thoughtfully selected trees and shrubs make an outdoor project pop with style.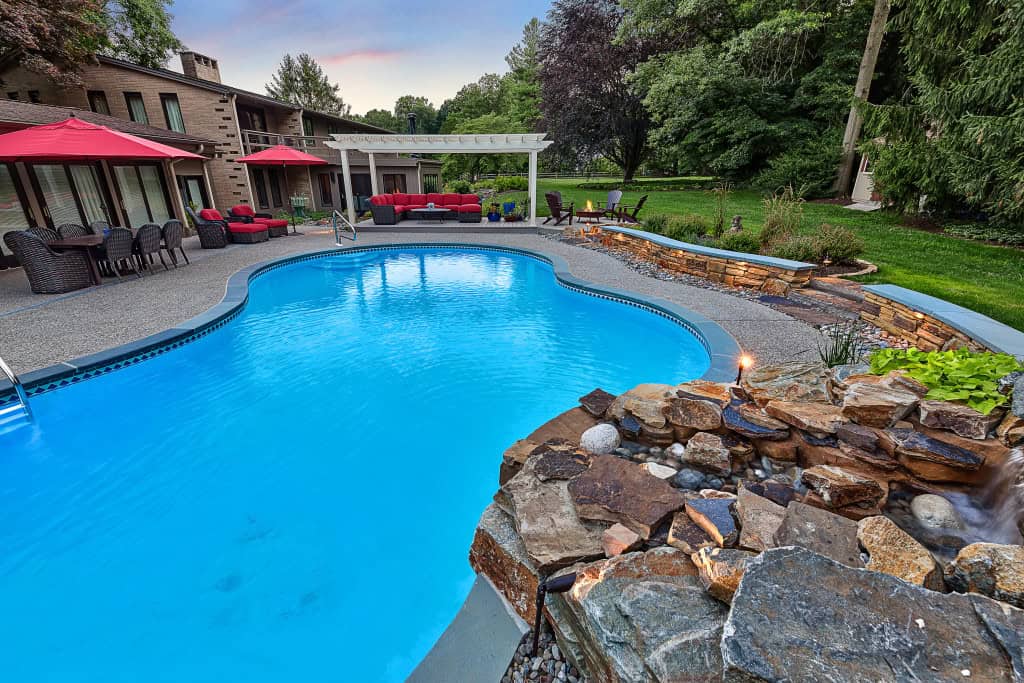 Choose the Right Firm
It's crucial to find a professional landscaping company that will combine artistic vision with superior craftsmanship and installation. The first step is a personal consultation to share your dreams, vision and investment level. From there, a creative designer will create a pool and landscape that is just right for your family and home.
DiSabatino Landscaping's team of design and installation professionals help you discover the potential of your property. To view their portfolio of pools, click here.