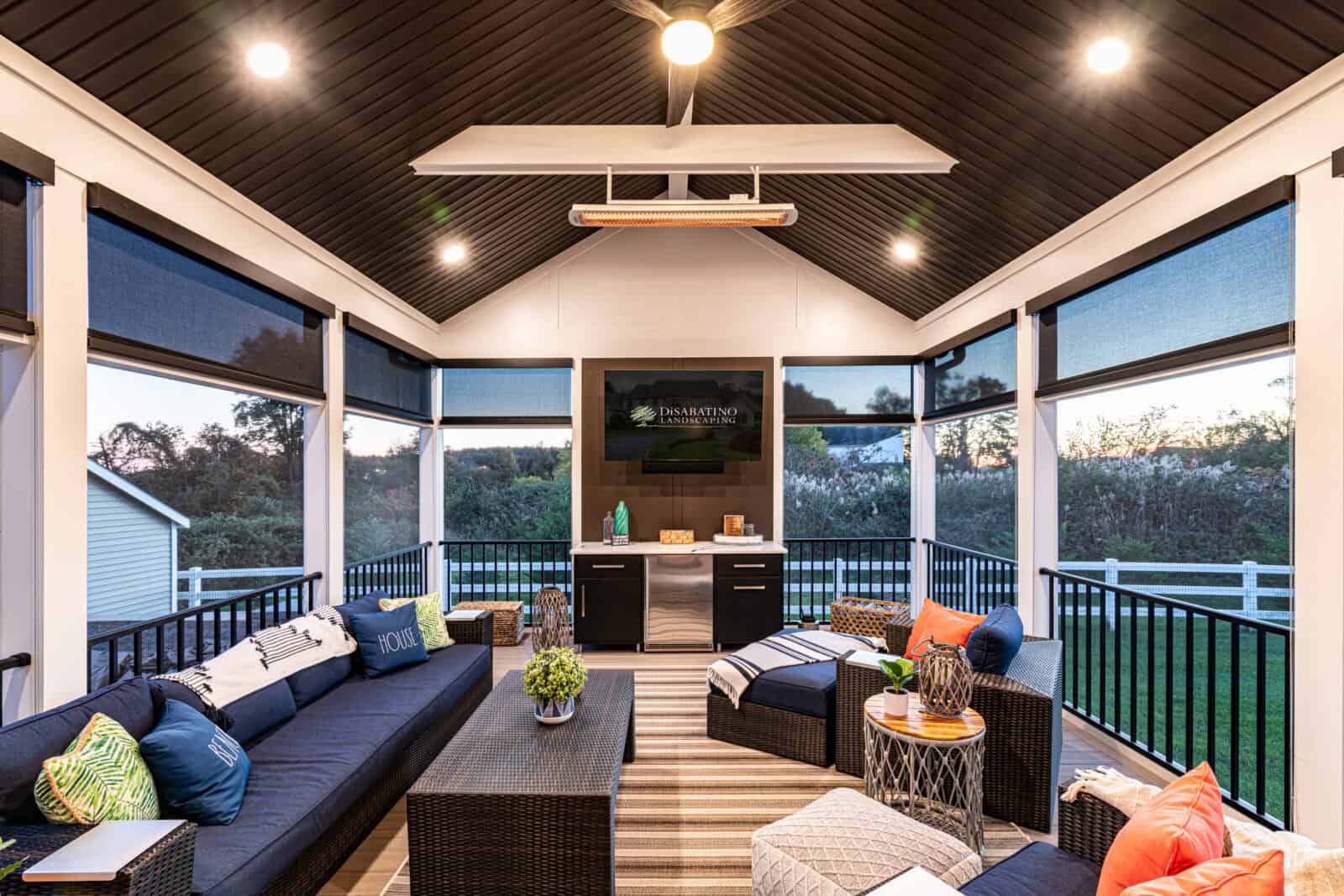 April 24, 2023
Bring the Outdoors In Year Round
An all-season sunroom is one of the most versatile projects you can add to your home. It can be enjoyed throughout the year regardless of the weather and creates an additional room for relaxing or entertaining.
Sunrooms are extremely adaptable. They can increase value, living space, and comfort in your home. Four-season sunrooms offer protection from the elements, pesky bugs and allergy-inducing pollen. They're also one of the nicest ways to enjoy your coffee in the morning or unwind with a cocktail in the evening.
Your sunroom can be used in several ways:
Home Office
Working from home? More than 35% of active job holders work remotely, making extra space a top priority. A sunroom allows you to have the privacy of your own home office while affording the best views of your home. Most sunrooms also offer sound proofing, so you don't have to worry about your family or pets being overheard on business calls. 
Playroom
If you have young kids, you know that toys can end up all over the house. A sunroom is a great spot to corral games and playthings. And since it's one of the sunniest areas of your home, kids will naturally gravitate towards playing in a bright space when the weather isn't ideal for being outside.
Entertaining
One of the most popular ways to use your new sunroom is as a place to host guests. From a large dining table to conversation chair seating, sunrooms add essential extra space. Extend your entertaining with a sunroom that helps bridge the gap between indoors and outdoors.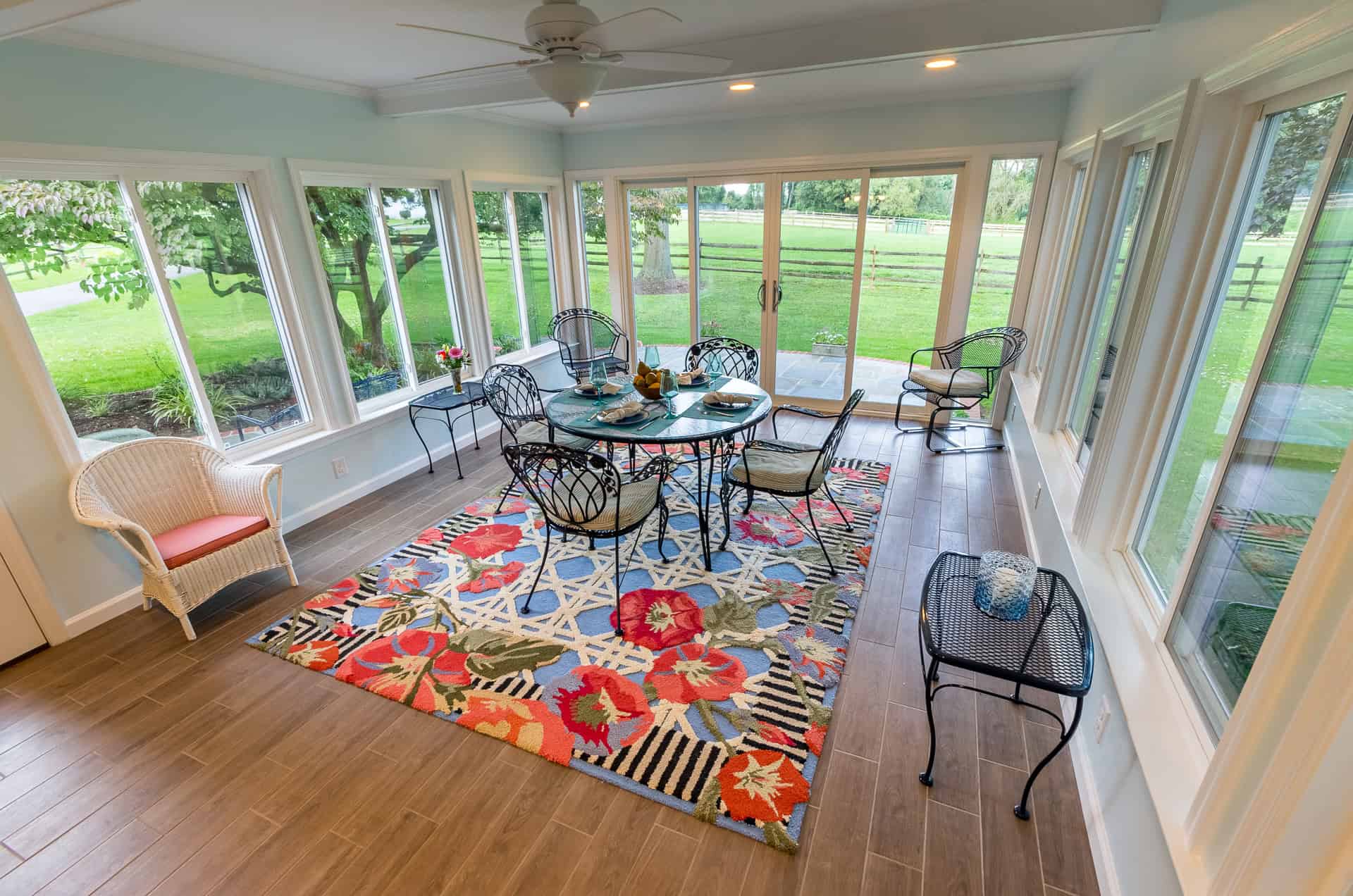 Greenhouse
Take advantage of the light coming through sunroom windows to get the perfect amount of sun for your plants. Even on cloudy days, a sunroom will be one the brightest spots in your home. Get the garden you've always wanted and the climate you've always needed by taking advantage of your all-season sunroom.
Hobbies
Do you enjoy reading, writing, crafting or knitting? A sunroom offers you an area to indulge your hobbies without being disturbed by other members of your home. It can also give you an extra landing area for storing supplies. Enjoy your hobbies uninterrupted in your own space.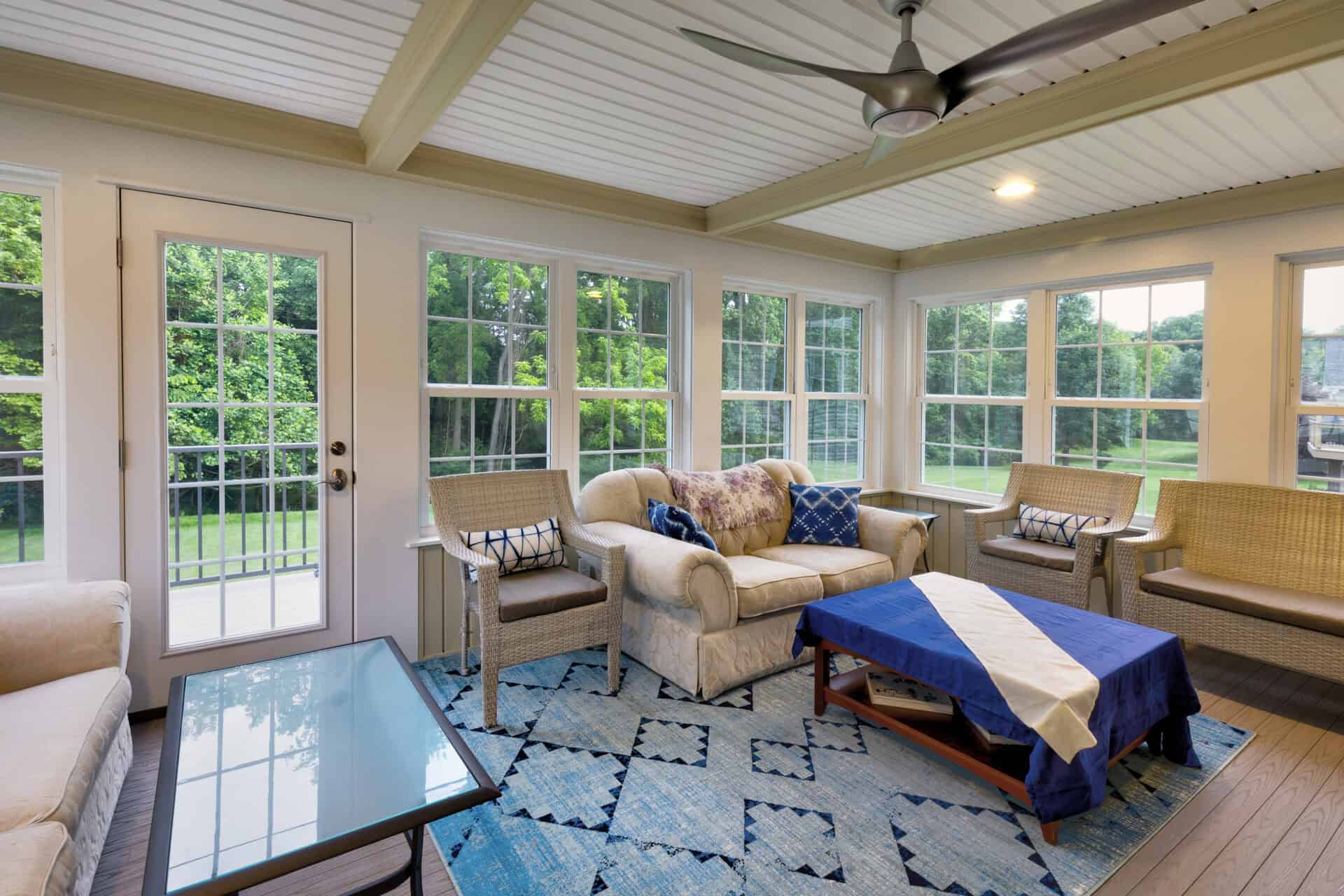 Sleeping Area
Outdoor porches and screened-in decks were often used for extra sleeping areas in the summer, especially in the South. When you have guests visiting, you can use your sunroom as an extra bedroom. Pull-out couches or settees are great ways to host visiting family members for long weekends or holidays. During the day, they can be converted back to seating areas.