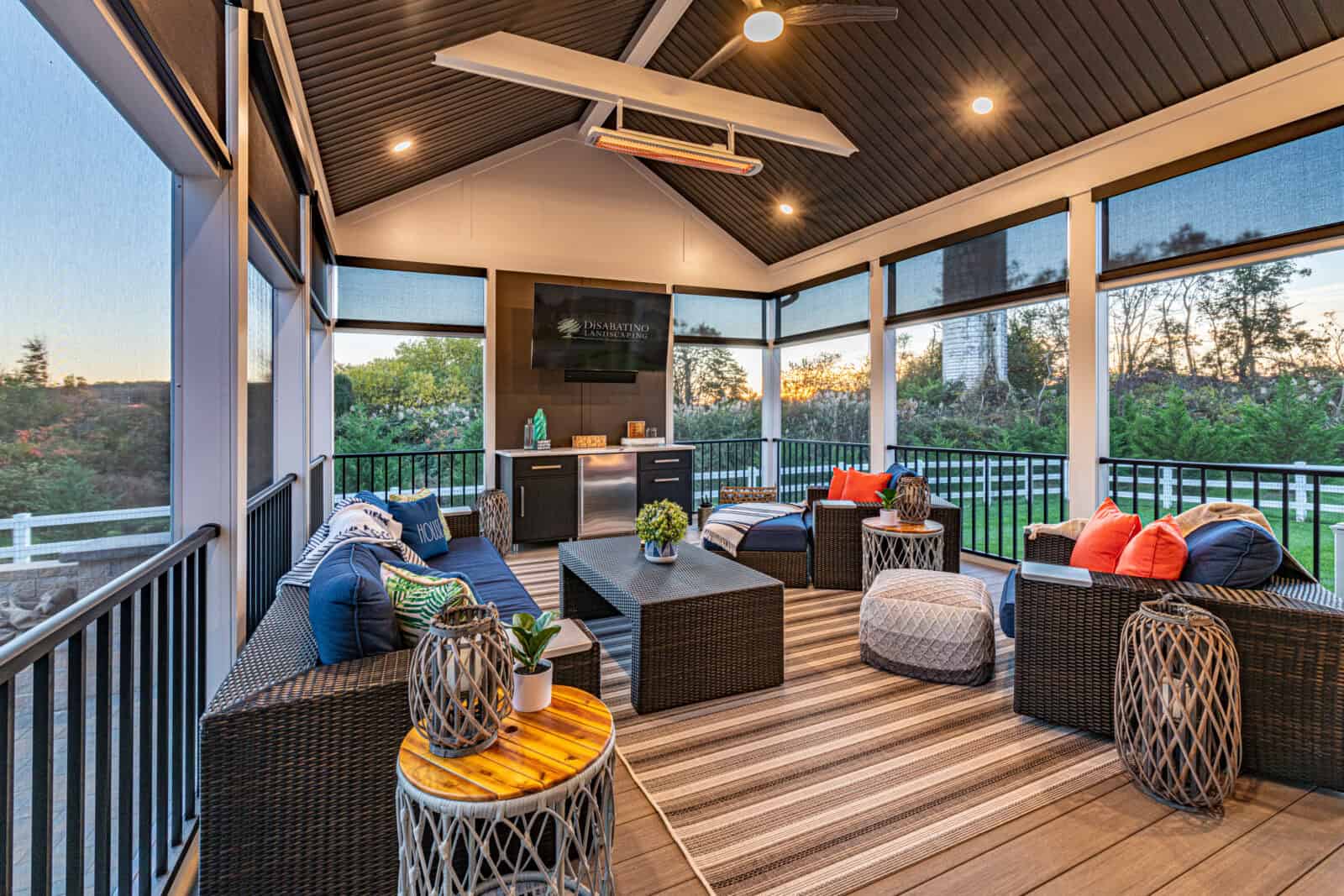 September 15, 2022
Time spent on a front porch or patio is always enjoyable, but time spent in a sunroom may be even nicer. Why? Because they can be used year-round, regardless of the weather.
A sunroom retreat offers protection from the elements, pesky bugs and glaring sun. It's one of the nicest ways to enjoy your coffee in the morning or unwind with a cocktail in the evening. And it can also exponentially increase the value of your home.
Your sunroom can be used in a number of ways:
Entertaining
The most popular way to use your new sunroom is a place to host guests. From a large dining table to conversation chair seating, sunrooms add extra space that open to the outdoors. Extend your entertaining with a sunroom that helps bridge the gap between your home and backyard.
Home Office
Working from home? As more than 35% of active job holders work remotely, extra space has become a priority. A sunroom allows you to have the privacy of your own home office while affording the best views of your home. Most sunrooms also offer sound proofing, so you don't have to worry about your family or pets being overheard on business calls.  
Playroom
If you have young kids, you know that toys end up everywhere. A sunroom is a great spot to corral games and playthings. And since it's one of the sunniest areas of your house, kids will naturally gravitate to playing in a bright space when the weather isn't ideal for being outside.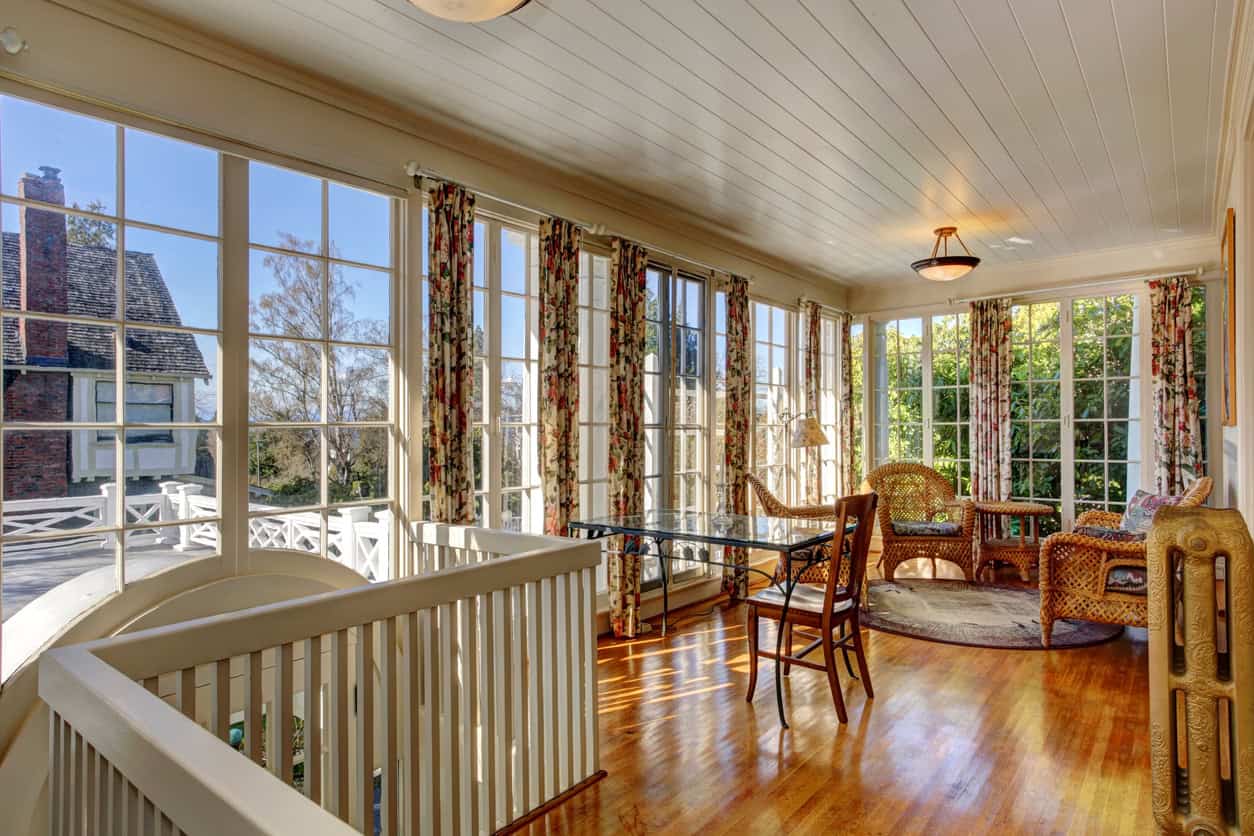 Greenhouse
Take advantage of the light coming through sunroom windows to get the perfect amount of sun for your plants. Even on cloudy days, a sunroom will be one the brightest spots in your home. Get the garden you've always wanted and the climate you've always needed by taking advantage of your all-season sunroom.
Hobbies
Do you enjoy reading, writing, crafting or knitting? A sunroom offers you an area to indulge your hobbies without being disturbed by other members of your home. It can also give you an extra landing area for storing supplies. Enjoy your hobbies uninterrupted in your own space.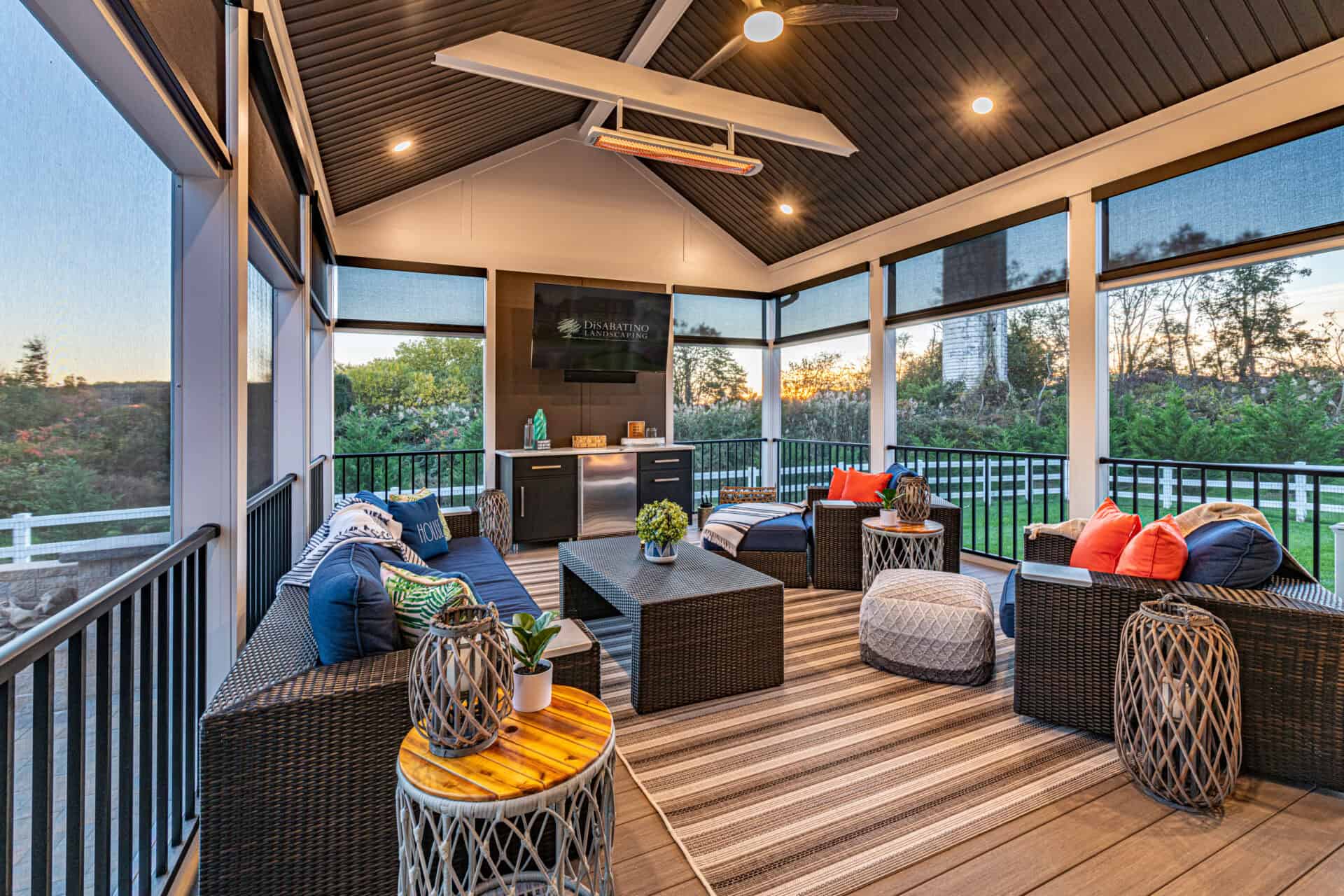 Sleeping Area
Outdoor porches and screened-in decks were often used for extra sleeping areas in the summer, especially in the South. When you have guests visiting, you can use your sunroom as an extra bedroom. Pull-out couches or settees are great ways to host visiting family members for long weekends or holidays.
These are just a few options for utilizing your sunroom. Get started with DiSabatino Landscaping today to begin enjoying your space all year round!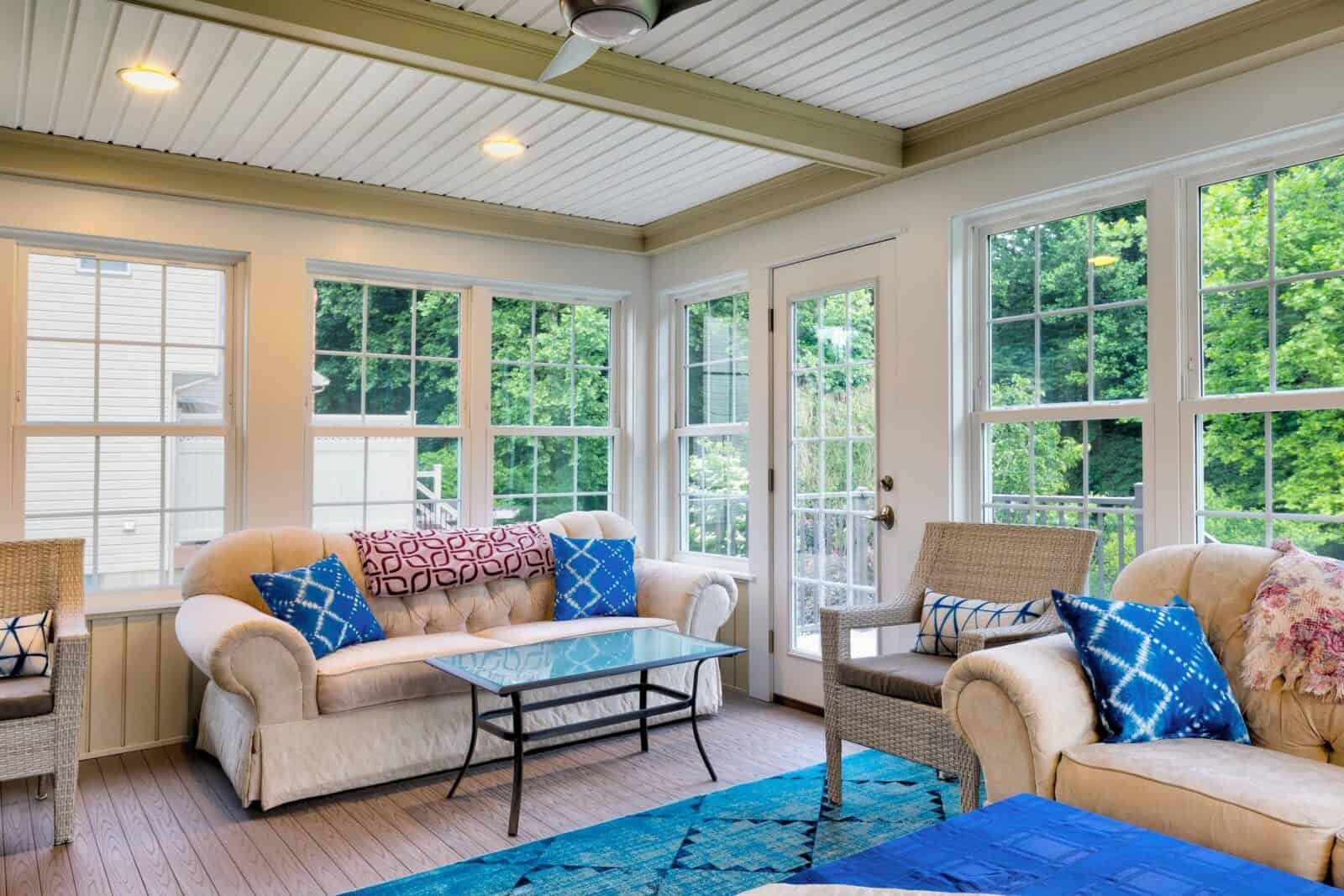 February 4, 2021
Four season sunrooms or all season sunrooms are a great way to bring the outdoors in all year round. They help you enjoy the benefits of natural light, which clinical studies show to improve physical and emotional well-being.
Sunrooms add space and utility to any home. All season rooms are likely to become one of the more popular spots for entertaining or relaxing. The thin veil between the outdoors and indoors make them a perfect location to grow herbs and prized plantings.
Sunrooms are a perfect option for homeowners that are looking to add a space offering that offers a variety of functionality. For example, a perfect breakfast nook use to start the day off right. Especially when the sun is shining.
All season sunrooms can double up on usability. They can be an office during working hours and a gathering space during the evening hours. A great spot for cocktail hour or casual dining.
Sunrooms can serve as craft room or playroom to keep the clutter and chaos away from the main areas of your home.
If your square footage is limited, a sunroom with privacy blinds, could serve as a temporary guest room.
Adding a four season room to your home allows you to bring all the best elements of the outdoors inside the home and leave the worst outside. Unlike a three season sunroom, an all season room can be used year-round.
Do not be fooled by the name 'sunroom'. This space can be used all year long and with any weather conditions. DiSabatino Landscaping can design a room that caters to all of your needs, and then some!
Imagine looking out your windows as the snow falls to the ground in your backyard. Give us a call at 302-764-0408 to start your process!
10 Uses for an All Season Sunrooms:
Breakfast Nook
Home Office
Greenhouse
Entertainment Center
Craft Room
Playroom
Guest Room
Work out Room
Game Room
Library
If you want to extend the square footage of your home with an all season sunroom, give DiSabatino Landscaping a call today. Our team will help you make all the right choices for your home addition. 
302-764-0408 | DiSabatinoInc.com
RELATED ARTICLES:
Check Out Our Portfolio of Fireplaces & Fire Pits
---


DiSabatino Landscaping is Delaware's #1 Hardscape and Landscape Specialist. We can help advise you what is best way to create All Season Sunrooms  Give us a call today! 302-764-0408