7 Reasons to Install a Fire Pit This Winter
January 24, 2017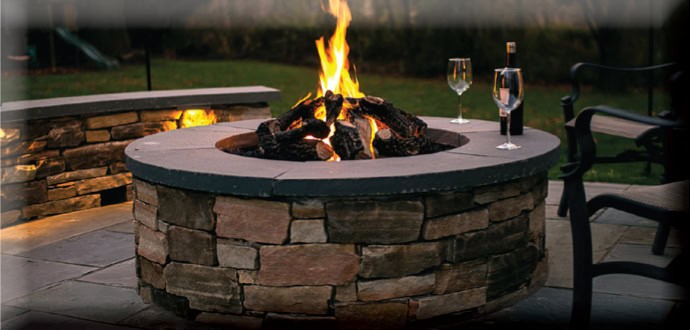 Most of us would not think winter as an optimal time to install a fire pit, however   CST or EP Henry Segmental Fire Pit Kits can be easily installed on a crushed compact base any time of the year. Similarly, a custom designed fire pit can be installed when temperatures are above freezing.
The benefits of fire pits are many –they make the outdoors a year round gathering spot. The winter night sky is a beautiful thing and being able to gaze at the vibrant stars by the warmth of a roaring fire is perhaps the biggest benefit.
7 Benefits of Installing a Fire Pit:
Extends Entertainment Space:  While home addition may not be in your budget, if your home is limited on entertainment space – why not extend it by adding a fire pit to your back yard?
Affordable: Fire Pits are very economical and can be built quite quickly.
Ambiance: Whether you sit around it to keep good conversations going or you roast marshmallows in it, they are a great option to add charm and comfort to your parties
Warmth: A fire pit can make staying comfortable outside in colder weather possible, as they are an excellent heat source.
Romantic: Sitting around a fire having drinks, dinner and a conversation can be very romantic.  Keep away from the modern distractions by disconnecting from electronics and reconnecting with your sweetheart.
Cooking: Roasting hot dogs, marshmallows, shish kebobs and foil dinners can become a terrific family tradition and a great way to catch up with the kids at the end of a long busy week.
Value: Finally, fire pits add value to your home when it comes time to sell it.
Now is a perfect time to have a place to extend your entertainment space and utilize the outdoors, give DiSabatino Landscaping a call today to see how affordable and easy it is to install a fire pit now – 302-764-0408.
Related Articles