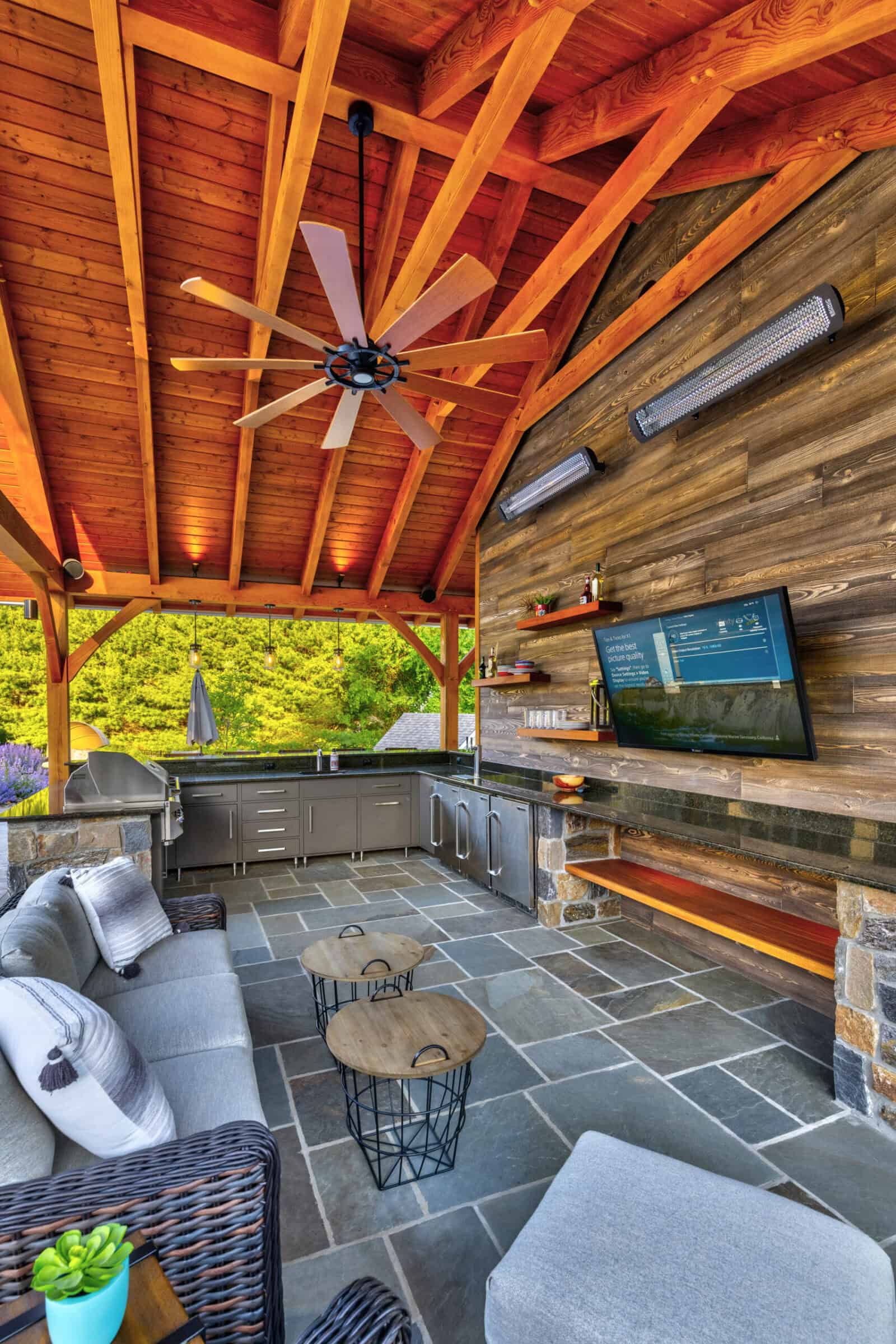 Reimagine Your Backyard
March 23, 2022
It's time to fall in love with your home again. One of the best ways to do so is with a custom outdoor structure. Build an outdoor living room, design a classic pavilion or create an elegant entrance portico or classic arbor. No matter which option you choose, there are a number of advantages to building a custom outdoor structure that accents your home while increasing your entertaining space.
Safety from the Elements
If you enjoy spending time outdoors, a custom structure will offer a way to enjoy Mother Nature from a cozy sitting area. Porticos provide shelter from the rain, while porches, pergolas and pavilions allow for shade from a blazing summer sun. Multi-level decks offer a peaceful spot to enjoy a warm evening. Outdoor structures also extend your entertaining square footage, allowing guests to mingle both inside and out. This creates more of a livable space in your home, improving your home's value.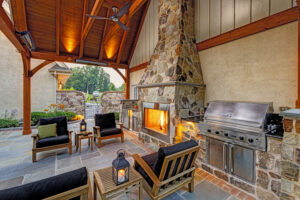 A Custom Design Consultation
Before any work begins, outdoor living designers hold a meeting with their clients to gain an understanding of the project. Based on this feedback, designers will create a 3-D comprehensive rendering of the design. Clients will see and approve the finished product before any work is even started on their property. This transparency eliminates any confusion and increases satisfaction in every project.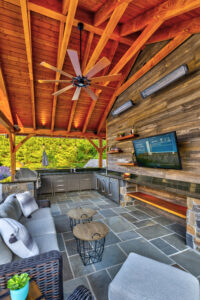 High-Tech Engineering
Work with the best in materials. DiSabatino Outdoor Living offers an extensive product line that includes, decks, pergolas, arbors, pavilions and porticos. These products are handcrafted using the highest standards in solid Azek cellular PVC. Azek is engineered to look like natural wood, in addition to resisting any rotting, splitting or warping.
Standing the Test of Time
Outdoor structures demand the best in design and professional installation. DiSabatino Outdoor Living offers a comprehensive warranty, one of the best in the business. Their professionals work with clients at every stage, from the initial walkthrough to follow-up work, ensuring confidence and satisfaction in every single job.
A Culture of Excellence
DiSabatino Outdoor Living has been designing, building and maintaining beautiful outdoor living spaces for more than 20 years. As part of the DiSabatino family, their division adds exceptional outdoor structures to an already impressive line of hardscaping, landscaping and masonry offerings. To learn more about their services or schedule a design consultation, visit them online at DiSabatinoInc.com or give them a call at 302-225-8889.
Related Articles