Use Outdoor Landscape Lighting to Brighten Winter Nights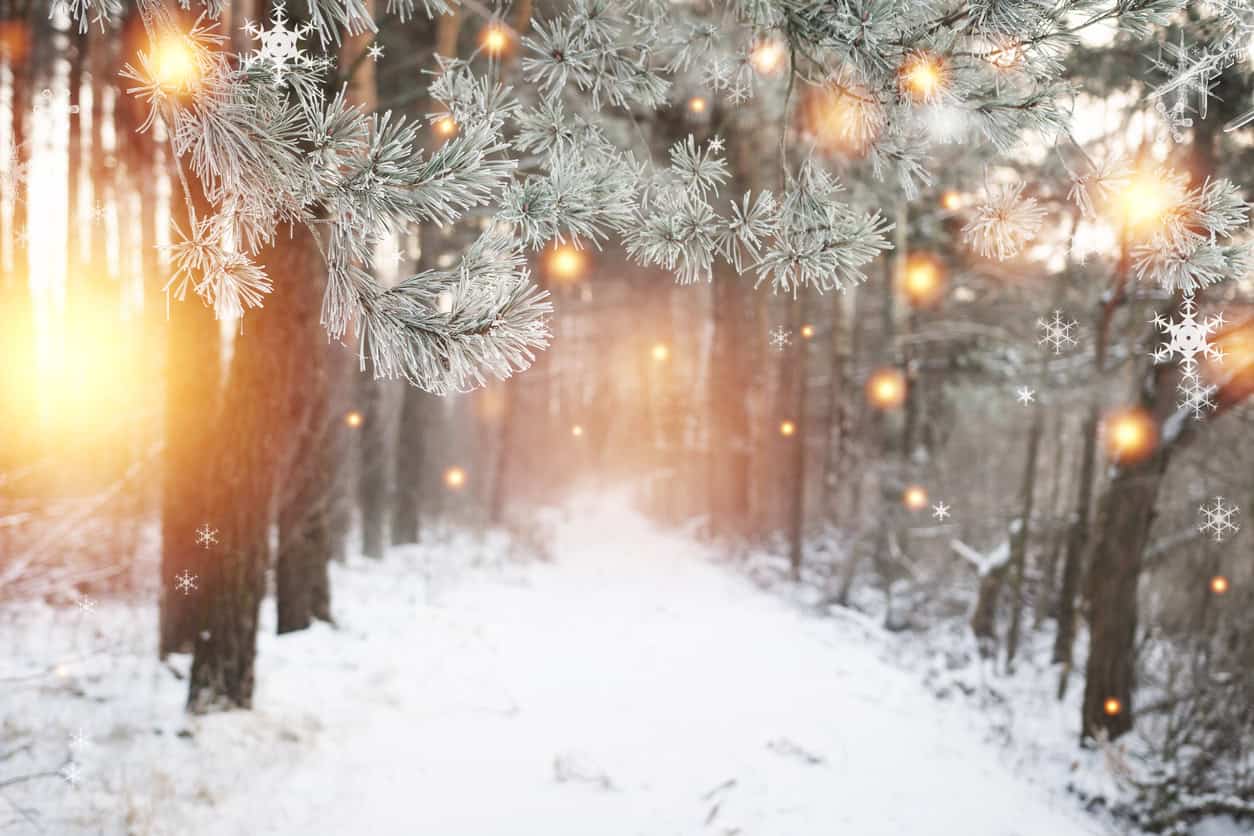 December 15, 2020
As the brisk weather and shorter daylights start encroaching this winter, do not let dark winter nights dampen your spirit. Outdoor landscape lighting can help. Sure, the month of December is full of bright seasonal lighting that brings about holiday cheer. However, those lights soon disappears after the New Year.
Low levels of natural light during the winter contribute to the winter blues. The remaining winter months do not have to be all doom and gloom. Not when there are varieties of subtle approaches homeowners can take to incorporate landscape lighting to lift their spirits.
Consider spotlighting, backlighting or up-lighting certain trees in your yard to add a stunning effect of shadows and silhouettes. Light reflecting off snow or water features makes for a softer ambient form of lighting. Colored lighting, such as yellows and reds, will create a coziness. While blue and purple lighting will add to a more natural lighting effect.
Do not forget to light up pathways and outdoor living areas for safety, as well as extending outdoor living into the darker hours.
DiSabatino Landscaping creates beautiful custom-designed outdoor lighting for residents in Delaware and the surrounding area. If you would like to find out what we can create for you, please get in touch
302-764-0408 | DiSabatinoInc.com
RELATED ARTICLES:
Outdoor Lighting Ideas for Your Home
Our Outdoor Lighting Portfolio
Check Out Our Portfolio of Fireplaces & Fire Pits
---


DiSabatino Landscaping is Delaware's #1 Hardscape and Landscape Specialist. We can help advise you what is best way to create outdoor fireplaces & fire pits  Give us a call today! 302-764-0408